This Crock Pot Chex Snack Mix is the BEST EVER! It is sure to be a hit at any party you go to or if you are just looking for a yummy snack. I love to be able to make my own snacks because I know what is being put in it. I am able to add more garlic or less salt depending on my personal taste. One of the biggest thing with making this Crock Pot Chex Snack Mix is to make sure you have the lid cracked. If you leave the lid on all the way the moisture will stay in it and will lead to a soft mix. If you have a lid that doesn't want to stay open you can place a wooden spoon sticking out to keep it open.
Crock Pot Chex Snack Mix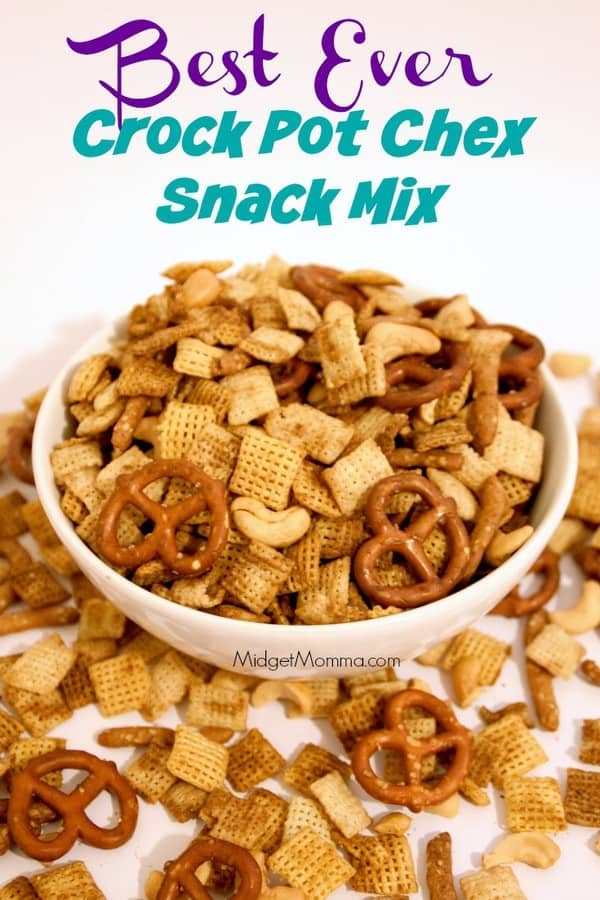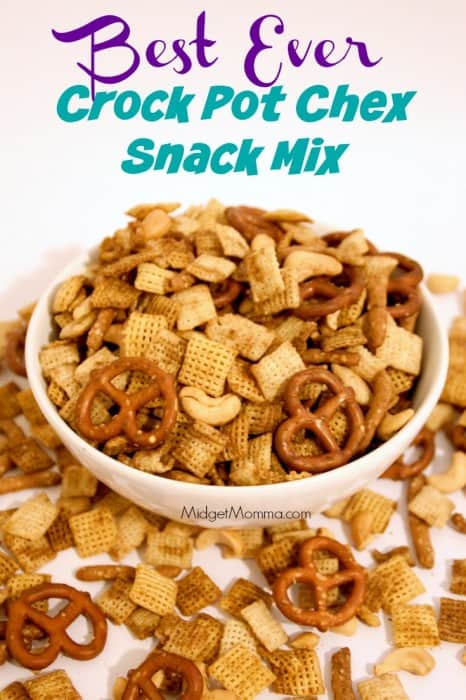 Crock Pot Chex Snack Mix Ingredients
6 Tablespoons butter, melted and hot
1/4 cup Worcestershire sauce
1 Tablespoon seasoned salt
1 teaspoon garlic powder
3 cups rice Chex
3 cups corn Chex
3 cups wheat Chex
2 cups pretzels
1 cup cashews
Crock Pot Chex Snack Mix Directions
Melt your butter in a medium bowl. Stir in the Worcestershire sauce, salt, and garlic.
Add cereal, pretzels, and cashews to your crock pot.
Slowly pour the butter mixture over the cereal making sure you mix well.
Place your cover on making sure you leave the lid cracked and cook on low for 3 hours, stirring every hour so that the mixture does not burn.
Then spread the mixture out onto a sheets pan until it cools to room temperature.
Serve, or store in a sealed container for up to 3 weeks.
Serving Size: 1/2 Cup
4 SmartPoints per serving on Weight Watchers FreeStyle Plan
Chex Snack Mix is always a hit at parties or just to have on hand for the kids to snack. If you portion into snack baggies in advance, this can last for a few weeks! I love it as a go-to snack in my bag when out and about. Add a piece of fruit alongside it, then you'll have a big snack that satisfies your cravings!
More Snack Recipes:
Captain Hooks Fish & Chips Party Snack