Sweet Holiday Chex Mix
There is just something about chex mix that says party. This is a great sweet twist on chex mix. You will have a hard time to stop eating it! The hardest part of this recipe is letting it cool before eating it!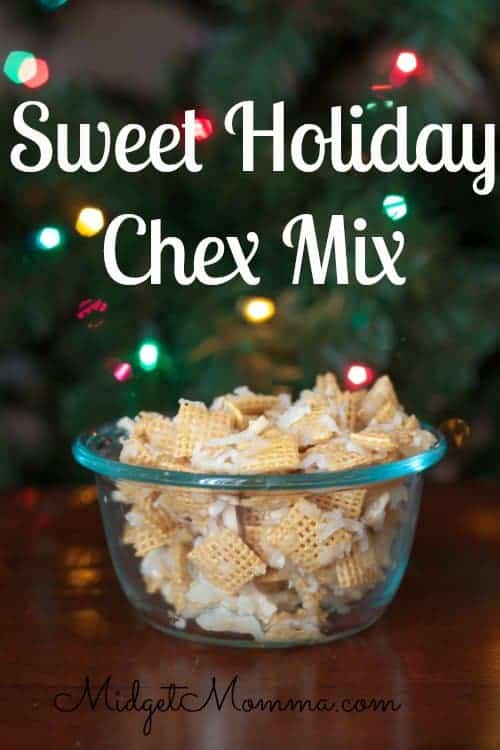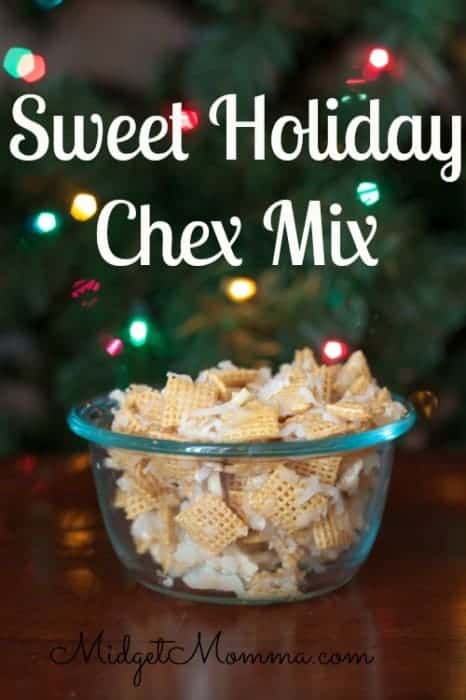 Sweet Holiday Chex Mix Ingredients
4 cups Corn Chex (about half a box)
4 cups Rice Chex (about half a box)
2 cups shredded coconut
1/2 cup slivered almonds
3/4 cup butter
1 cup sugar
1 cup corn syrup
Sweet Holiday Chex Mix Directions
Combine the cereals, coconut and almonds in a large mixing bowl. In a medium pot, combine the butter, sugar and corn syrup over medium heat. Once it comes to a boil let it boil for 5 minutes.Pour the sugar mixture over the cereal mixture and stir until well combined. Then spread out the mix on a cookie sheet it cool for a few hours.