Peppermint Bark | Christmas treat recipe
Peppermint bark is one of the traditional sweets of the holiday season that must be included on every treat list. Whether you are passing out trays of goodies for Christmas, looking for something to send to the teacher, mailman, or groomer­ peppermint bark is a pretty good option for sharing.
It is inexpensive, EASY to make, pretty, and delicious! If you like your peppermint flavor a bit more subtle cut the extract in half­ I like a strong blast of peppermint flavor myself.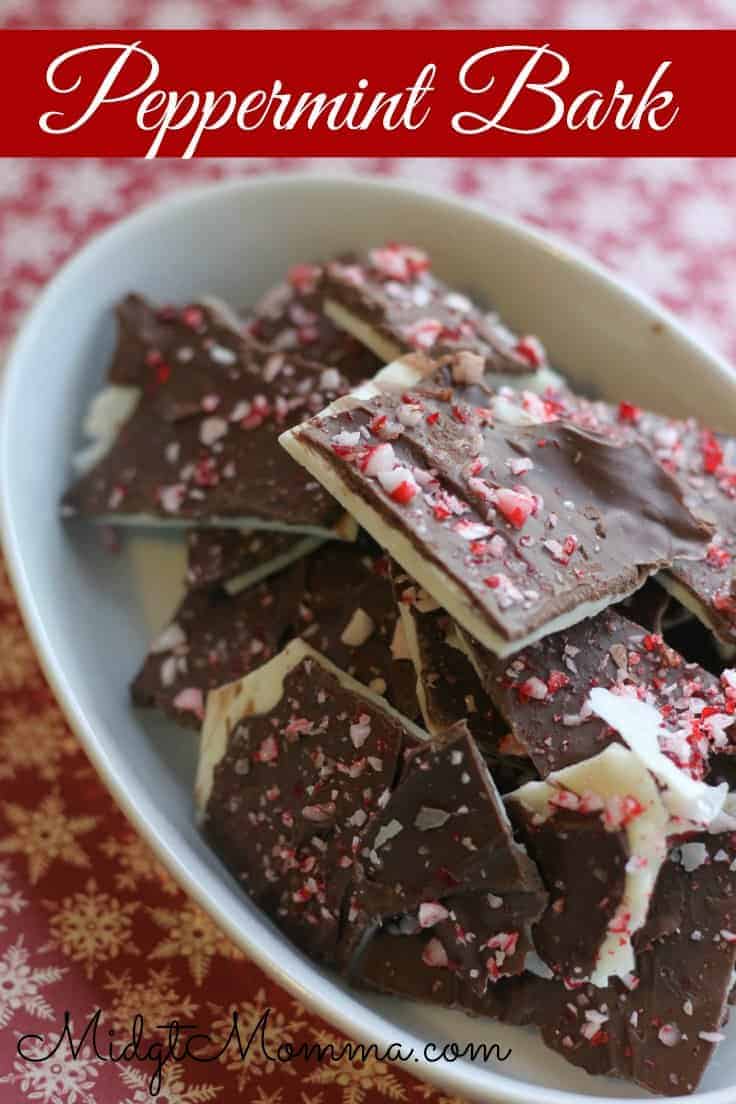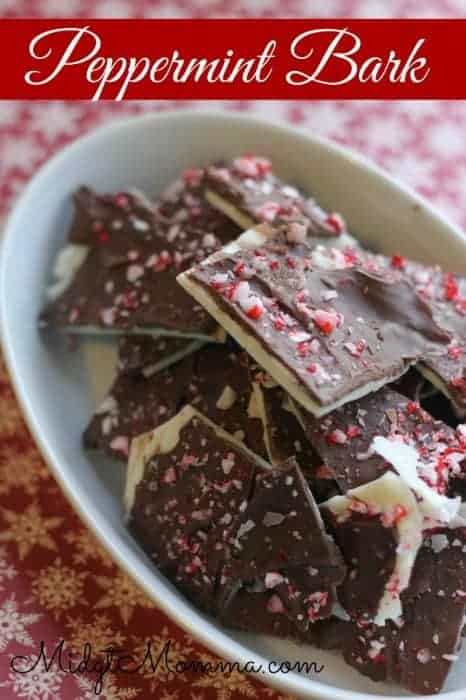 Peppermint Bark Ingredients:
2 cups (1 pkg) white chocolate chips
2 cups (1pkg) milk or dark chocolate chips
2 tsp. peppermint extract
1⁄2 cup crushed peppermints
2 tsp. vegetable or coconut oil
Peppermint Bark Directions:
Cover an 11×13 pan or a baking sheet with waxed paper. Melt white chocolate chips in microwave, heating for 30 seconds then stirring, repeat until smooth and completely melted. Stir in 1 tsp. peppermint extract and 1 tsp. oil.
Pour melted chocolate onto waxed paper and spread to 1⁄8" to a 1⁄4 " thickness. Place pan in freezer for 15 minutes to let it harden, if chocolate is not thoroughly hardened leave in freezer for an additional 5 to 10 minutes.
Heat chocolate chips in microwave using the same method­ 30 seconds at a time, stirring after each. Add remaining tsp. peppermint extract and tsp. oil.
Spread quickly over white chocolate layer and top with crushed peppermint.
Place tray back in freezer for 20­25 minutes. Remove tray, break bark into smaller pieces.
Store in an airtight container in the refrigerator for up to 2 weeks.