All kids like things that are gross and since our reindeer poop christmas cookies were such a hit that we made last year we thought the best thing to do was expand on it and make some awesome and fun Snowman Poop Cookies to add to your fun and gross cookie line up for the kids! These snowman poop christmas cookies are so easy to make, they taste sooo good and they will not remind you of poop at all once you take a bite! You will need to use a double boiler, if you have never used one or don't have one you can easily make one at home follow these directions on how to make a double boiler . It is super easy I promise!
Snowman Poop Christmas cookies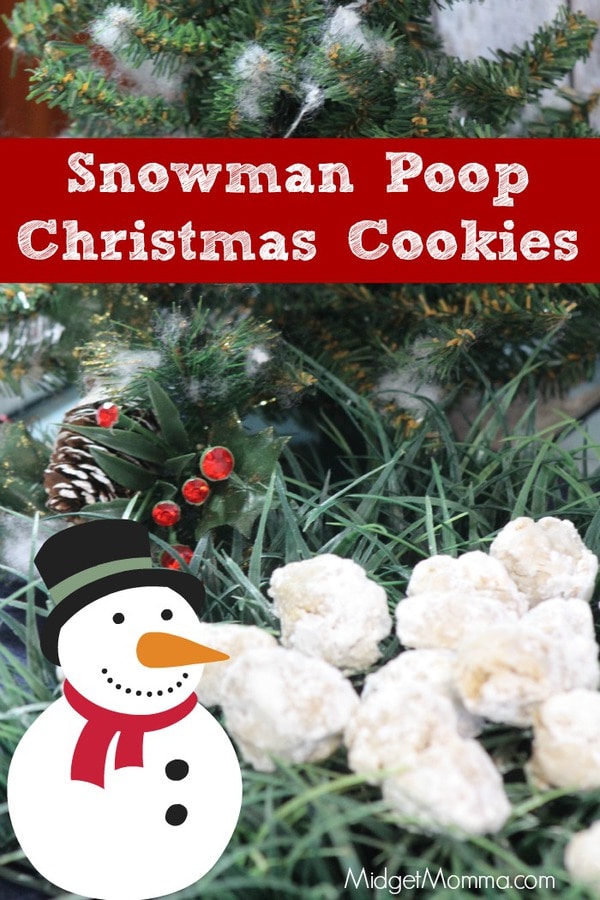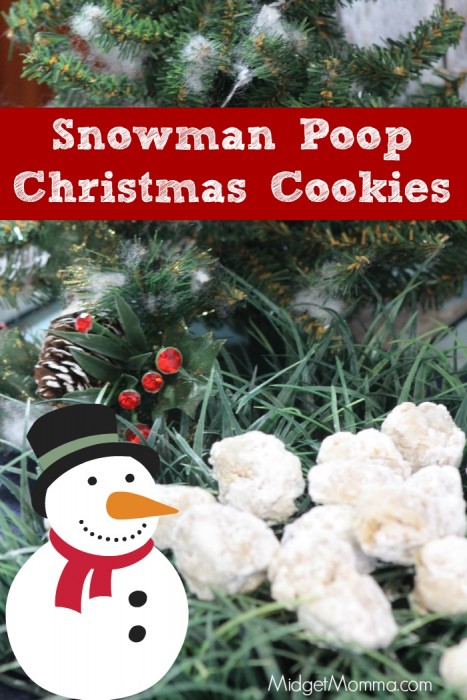 Snowman Poop Christmas cookies Ingredients:

6 C oatmeal
1/2 C  creamy peanut butter
1 C white chocolate chips
1/4 C butter
1 bag  mini marshmallows
1 tsp vanilla
Powdered sugar
Snowman Poop Christmas cookies Directions:
Line a cookie sheet with parchment paper.
Measure the oatmeal into a large bowl. Set aside.
Put some powdered sugar into a bowl. Set aside.
Add the butter, chocolate chips to a double boiler. stirring until the chocolate melts.

Stir in the peanut butter until creamy.
Toss in 4 cups of mini marshmallows into the mixture. Stirring until everything is melted and incorporated.
Set the remaining marshmallows to the side.
Pour the butter, chocolate, peanut butter, marshmallow mixture in the bowl with the oats. Using a greased spoon mix all the ingredients together.
Add the mini marshmallows.
Work all of the ingredients together with your hands.
Begin to roll some of the dough into small to medium sized balls.
Immediately roll the balls into the powdered sugar.
Set the covered balls onto the lined cookie sheet.
We have a lot of tasty Christmas cookie recipes, so make sure you check out the 12 days of Christmas cookies and the Best Christmas Cookie Recipes. Looking for more Christmas fun? Check out these Christmas Treats kids will love and Fun Kids Christmas crafts!
More Tasty Christmas Treats