Peppermint Oreo Truffle Recipe
We are in full swing whipping up Holiday treats for family as well as giving away at Holiday parties, for teacher gifts, neighbors, and of course cookie/candy swaps. These Peppermint Oreo Truffles made the cut this year and will be on every try that we make up. Who could resist the lure of the chocolate sandwich cookie mashed up with cream cheese, covered in decadent white chocolate and seasoned with peppermint? Probably only Scrooge could say no to them. The best part for me is that they are so quick and easy to pull together. Give these Peppermint Oreo Truffles  a try this year and included them in your holiday baking!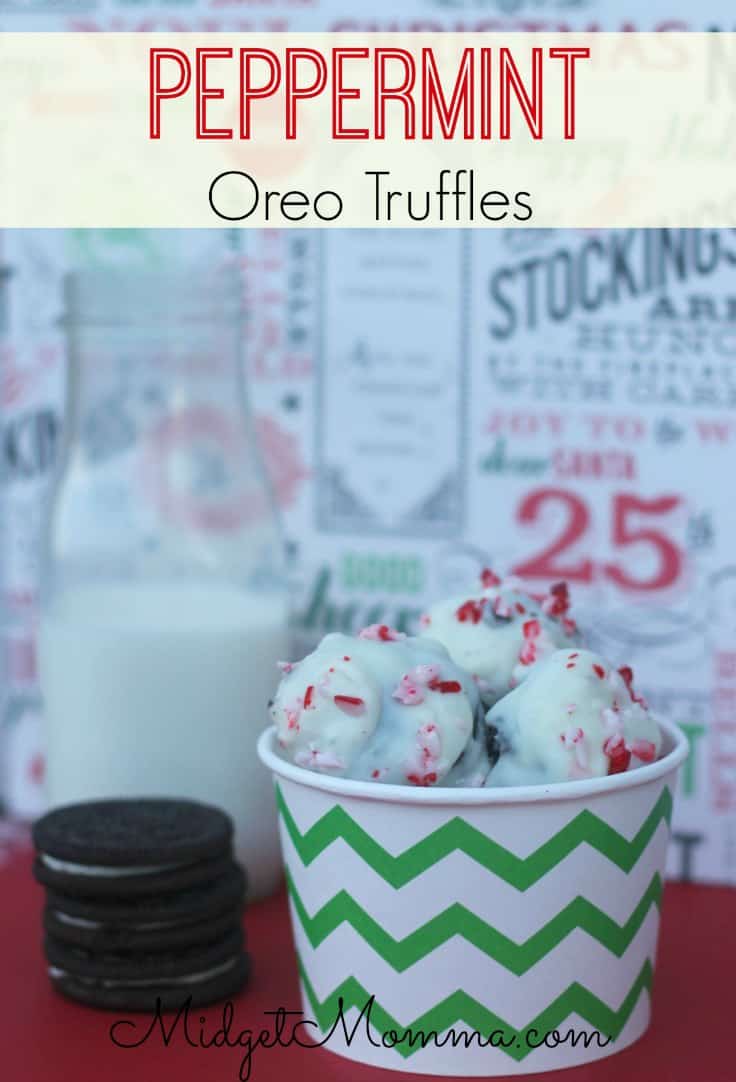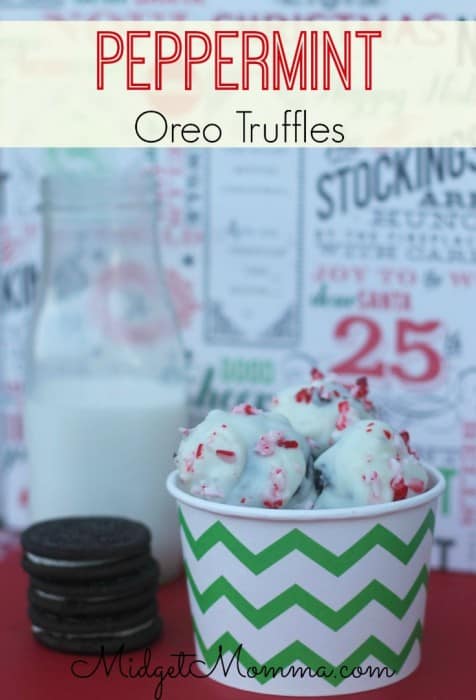 Peppermint Oreo Truffle Ingredients:
3⁄4 of a pack of family size Oreo's
1 block of cream cheese, softened
8 oz. white chocolate chips
1⁄2 tsp. peppermint extract
crushed peppermint
1 tsp. oil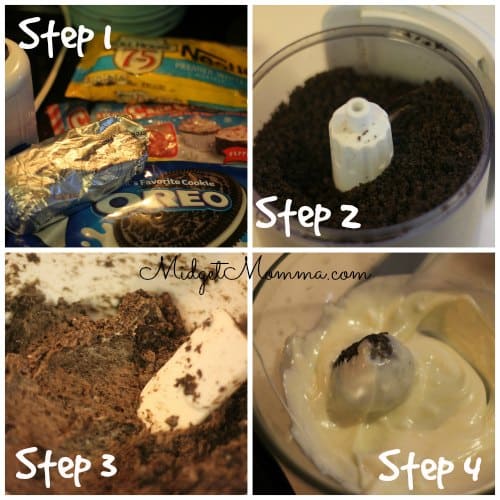 Peppermint Oreo Truffle Directions:
Place oreos in food processor or chopper and process until they are fine crumbs. Combine oreos and cream cheese until well mixed, place in refrigerator to chill for 30 minutes. Melt white chocolate in the microwave, heating for 30 seconds at a time, stirring between, or you can Melt Chocolate in a Double Boiler each Roll mixture into 1" balls. cycle until smooth and creamy. Roll chilled oreo mixture into white chocolate to coat well. Drop balls onto waxed paper, immediately sprinkle with crushed peppermint. Pop in the refrigerator to set.