These Christmas tree brownies, made with Homemade Brownies Recipe are so simple it's ridiculous. The first step in making these Homemade Brownies Recipe Christmas Trees is whipping up a batch of brownies with homemade brownie mix.
For the frosting I suggest making some cookie frosting, it dries hard and tastes amazing!
For piping the frosting, if you do not own a pastry bag at on the frosting you can place your frosting in ziplock freezer bag and then cut a small hole on one of the corners of the bags and use that as your pastry bag.
If you're not a fan of mini M&Ms you can change those up and use sprinkles as your lights. I was able to find the stars at my local craft store they are just the Wilton Brand you can also find them on Amazon here.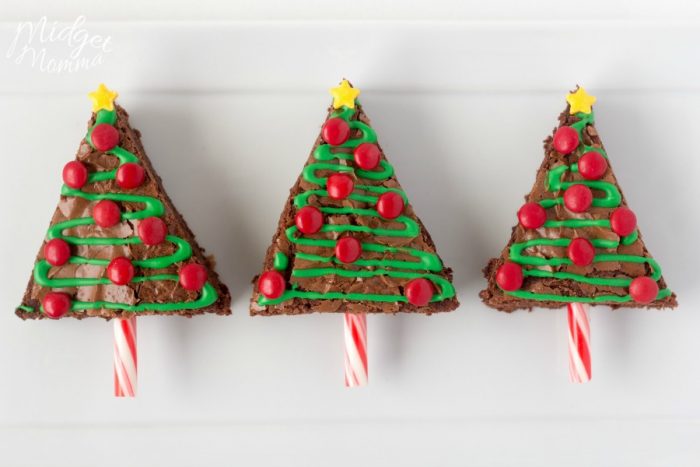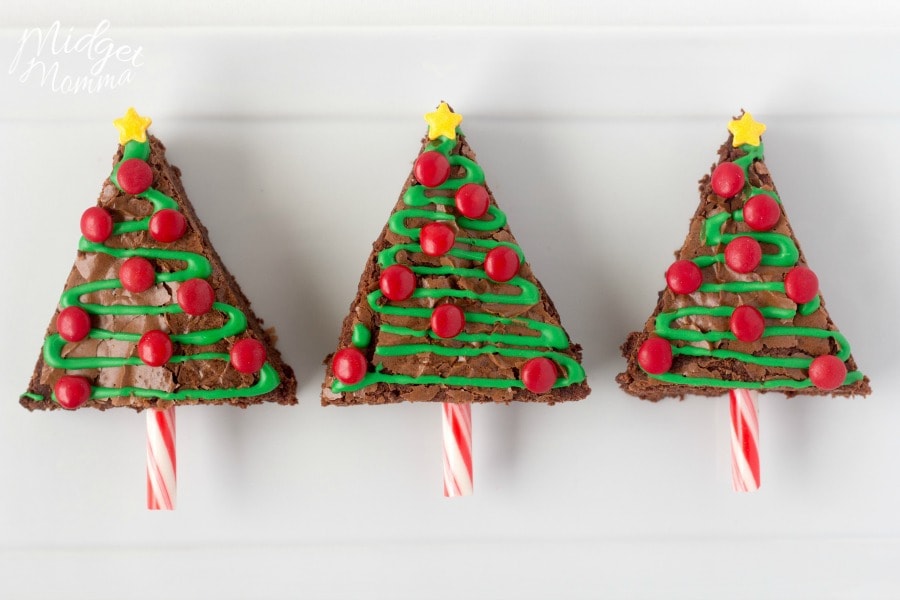 Some of our other favorite Christmas Treats:
Chocolate Dipped Nutterbutter snowmen
Reindeer Poop Christmas Cookies
Christmas Tree Brownies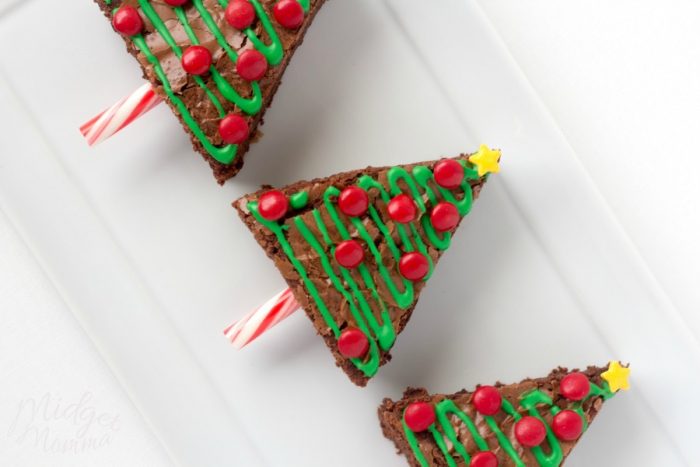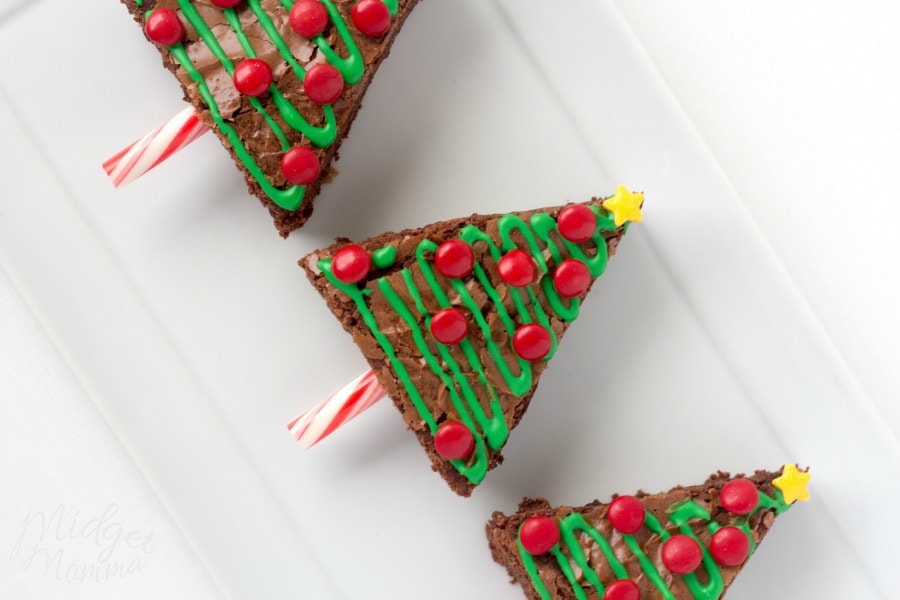 Christmas Tree Homemade Brownies Recipe Supplies
One 13 x 9″ pan of brownies.
One can of the vanilla frosting
Green food coloring
Mini M&Ms
Candy canes
Star Sprinkles
Christmas Tree Homemade Brownies Recipe Directions
Make your brownies and let them cool. Once they are cool you can get started.
Cut your brownies in rows of three length and then cut triangles in the shape of a Christmas tree out of each row.
Color your icing green and place it in your zip top bag and cut a small hole in one on the bottom.
Starting at the top of the triangle zigzag the frosting on the way down to the bottom.
Repeat this with each of the brownies.
Sprinkle top of each brownie with M&Ms and top with one star on the very tip of the brownie.
Break your candy canes into 1 inch pieces and stick them in the bottom of each tree.
Join the newsletter
Subscribe to get our latest recipes right in your inbox every time we post a new one!
This post may contain affiliate links. Please read my disclosure policy here