There are some rules that come along with the Elf on the Shelf, and sometimes they are hard for little kids to remember. To help you we made this Elf on the Shelf Rules Printable that you can print out and keep on the fridge (or where ever else you want to put it), so the kids can remember the Elf on the Shelf Rules.
The easiest way to make sure your kiddos follow the rules, is to explain them first. With Elf on the Shelf you can not touch him. If he is touched he loses his magic for that night and he can not fly back to Santa. We also like to make sure that we are using our elf to help our kids remember that a big part of Christmas is being kind to other people.
If you are just getting started with Elf on the Shelf, be sure to check out How Elf on the Shelf Works!
Elf on the Shelf Rules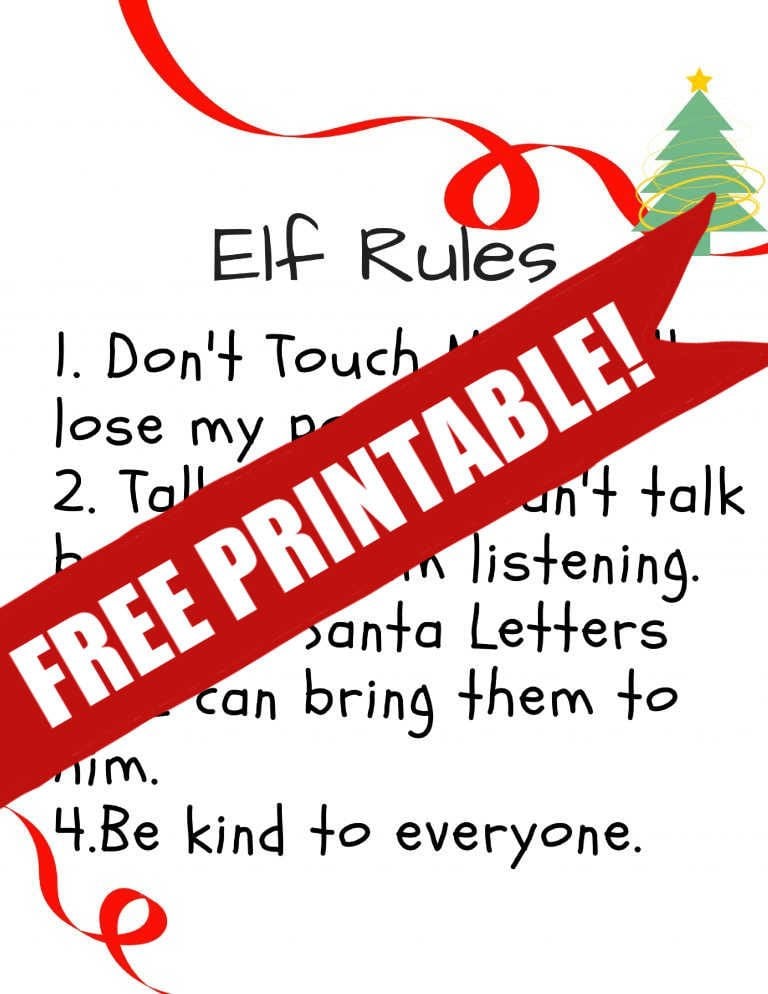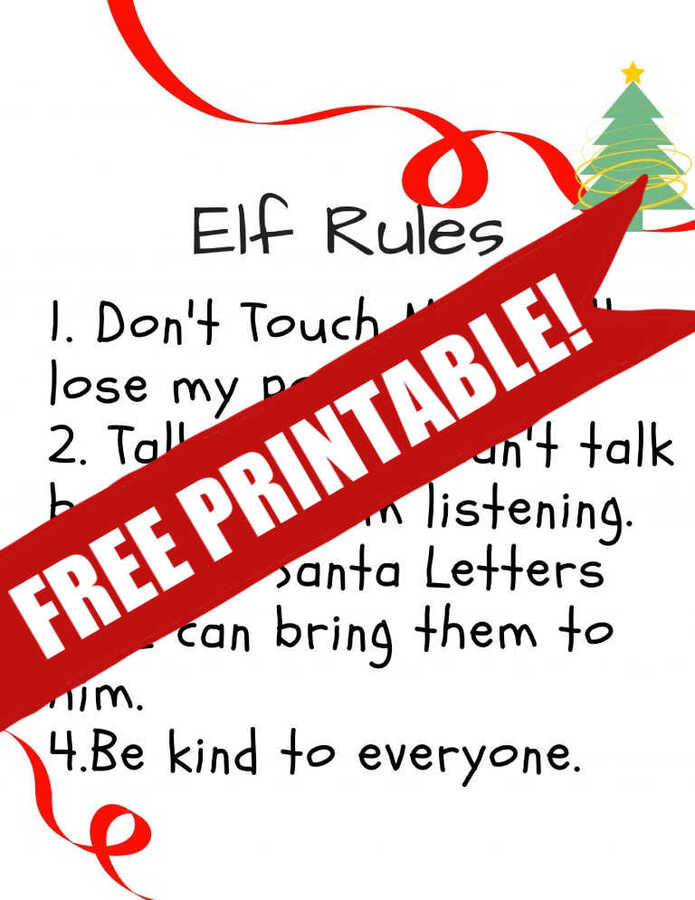 Print Your Elf on the Shelf Rules Printable!
To get this FREE Elf on the Shelf Rules Printable just go here, and download it to your computer and print it out! SUPER easy!
You may be wondering about why on our Elf printable we have include write lists to Santa. This is to help Mom and Dad's sanity!
We all know that kids like to keep their gift ideas a secret until the last minute, but that can really make it a pain in the butt for getting shopping done, so in our house our kids write letters to Santa whenever they have a gift idea to add to their list. Then our elf bring them home to Santa at night.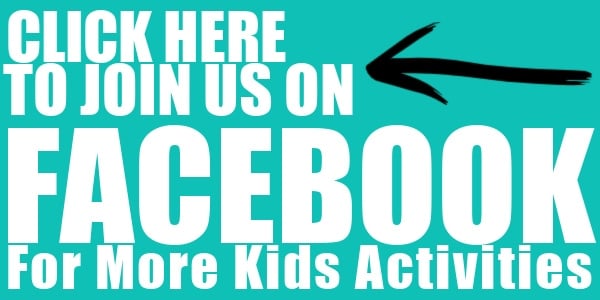 Elf on the Shelf Rules Printable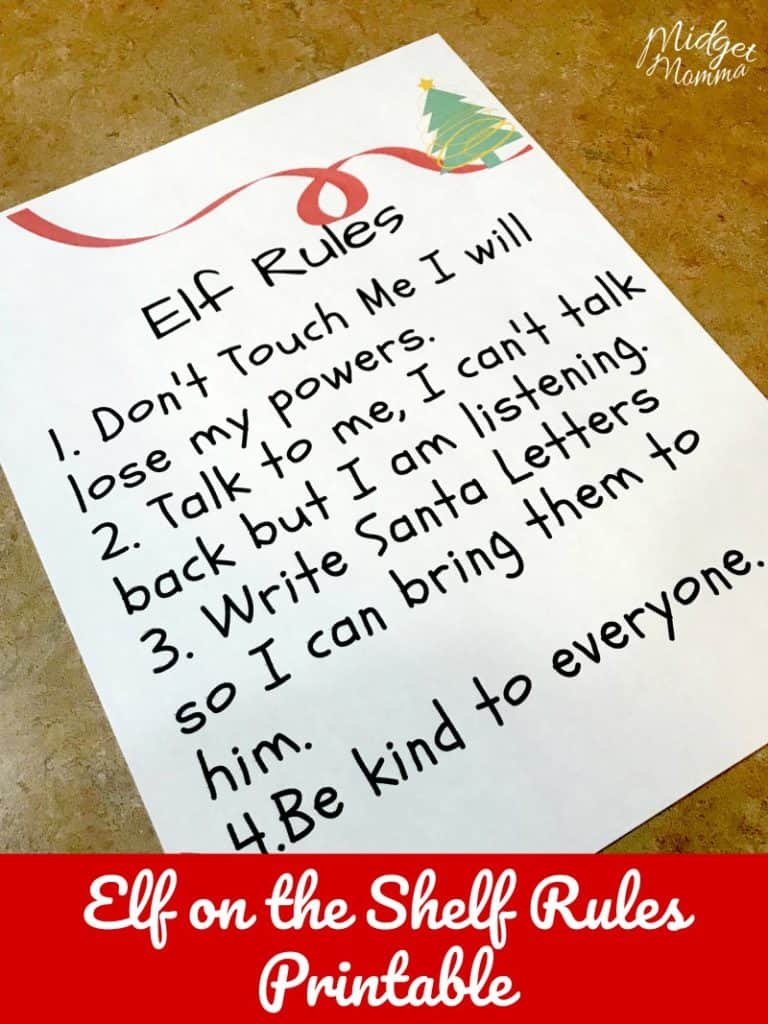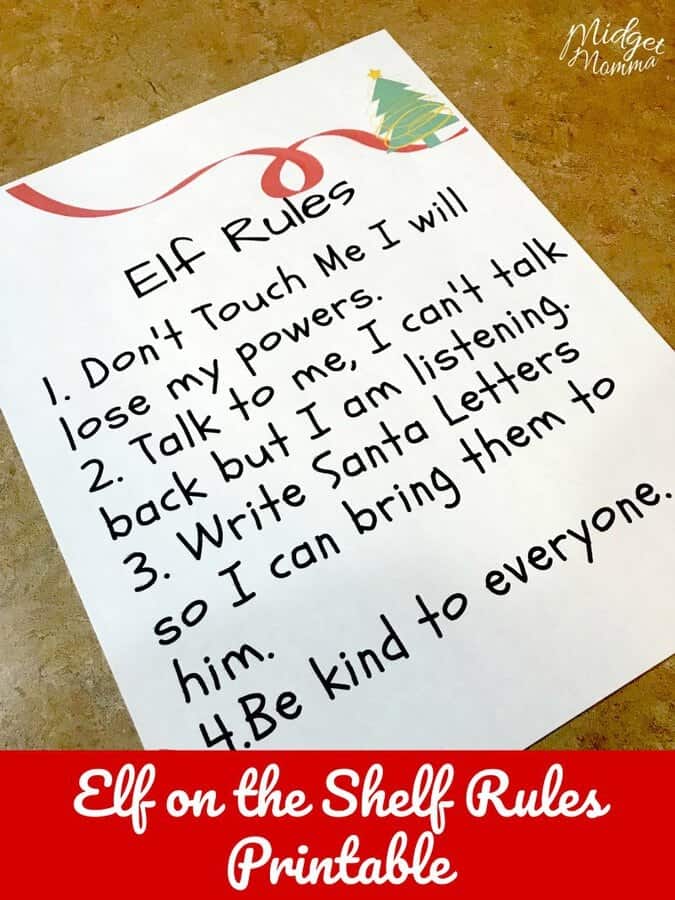 If you are stuck on Elf on the Shelf Ideas be sure to check out these awesome Elf on the Shelf Ideas!
Make sure you also check out Reasons your Elf Did not move… it might happen sometimes 😉
if you are stuck on Elf Names, Check out this awesome list of 110 Elf on the shelf names! We have girl elf names and boy elf names!
If you are looking for more Christmas fun for kids make sure you check out 16 Kids Christmas Crafts and this HUGE list of Tasty Christmas Treats for kids, they are all things that the Elf can make the kids or bring the kids as activities if you wanted him too!
If your kids have an Elf Reindeer that joins him when your elf comes, there is also this super fun and gross Reindeer Poop Slime that the kids would love to make!
Get the EXCLUSIVE Good-Bye letter Printable!
In this FREE E-book you will get 3 Printables to make your Elf on the Shelf adventure easier! It includes Elf on the Shelf Welcome Letter, Elf on The Shelf Rules and Elf on the Shelf Good-Bye Letter. Just fill out the form below!
More Christmas Fun for Kids
You can Facetime Santa for a fun Santa Phone Call!
check out the full list of Kid Friendly Christmas Treats and pick out your favorites to make with the kids! There are so many tasty Christmas treats that the kids will love and they are all perfect for any kids Christmas parties that you might have. Some of our favorite Christmas treats are Santa Hat Cupcakes and Whoville Cookies!
If you are looking for cookie recipes we have you covered there too! Check out our Beautiful Christmas Sugar Cookies, and Christmas Tree Desserts Recipes!
Elf on the Shelf Welcome Letter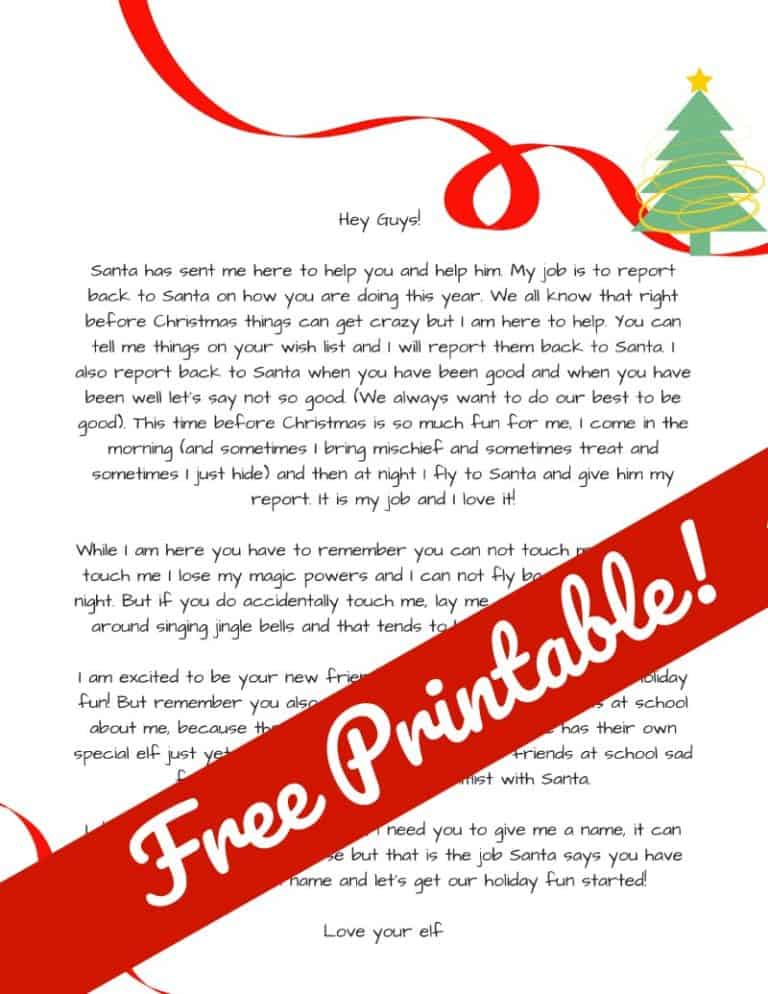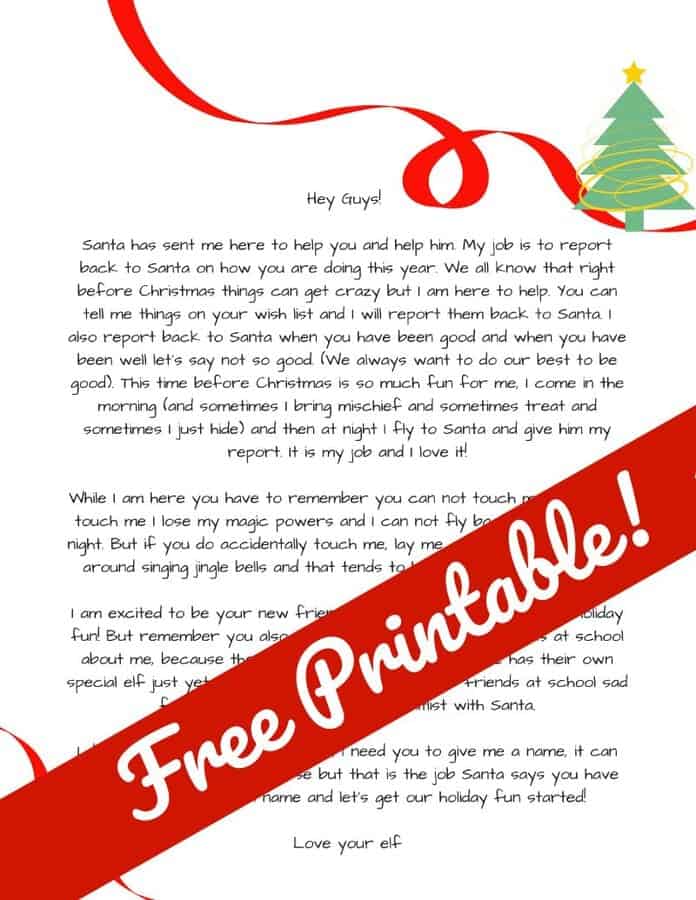 Elf on the Shelf, I'm Back Printable