The kitchen is one of the easiest places to have your Elf on the Shelf have fun! You are going to love this list of Elf on the Shelf Kitchen Ideas. There are so many easy things your elf can do in the kitchen! Plus there are many that have very little mess involved!
You can print the 24 Easy Elf on the Shelf Ideas calendar so you don't have to worry about planning. Just follow the calendar and have your elfy fun each day. In the off chance that your elf doesn't move check out 12 reasons your elf did not move, so you have an answer when the kiddos ask.
Make sure you also check out our 135 Easy Elf on the Shelf Ideas  post, for 135 more Elf on the shelf ideas that you can do!
If this is your first time doing Elf on the Shelf, we have a FULL instruction set for you on How to Start Elf on the Shelf, including a Printable Elf on the Shelf Arrival letter! And if you are stuck on Elf Names, Check out this awesome list of 110 Elf on the shelf names! We have girl elf names and boy elf names!
If you need an elf, you can get an elf here. Plus you can get TONS of super cute outfits that you can buy for your elf here.
Make sure you also grab the awesome Elf on the Shelf Letter. It makes welcoming the elf on the shelf super easy!
Check out these other great Elf on the Shelf ideas
Kitchen Elf on the Shelf Ideas
Dollar Store Elf on the Shelf ideas
Elf on the Shelf Kitchen Ideas
Playing with snow on the kitchen counter. Use flour as snow and write in it, you can also use sugar but flour is easier to clean up.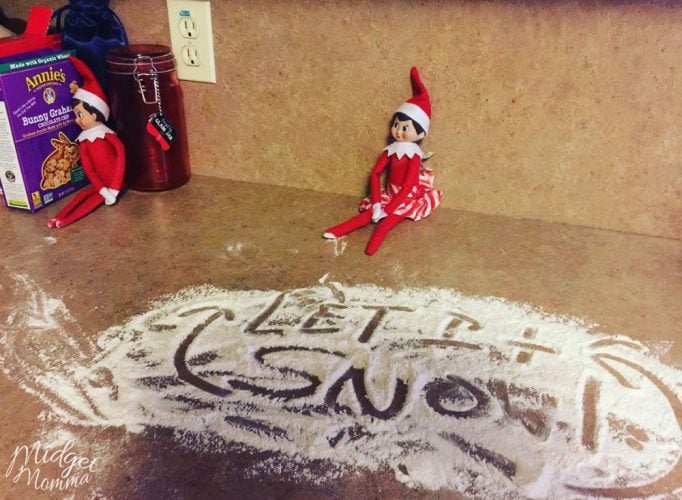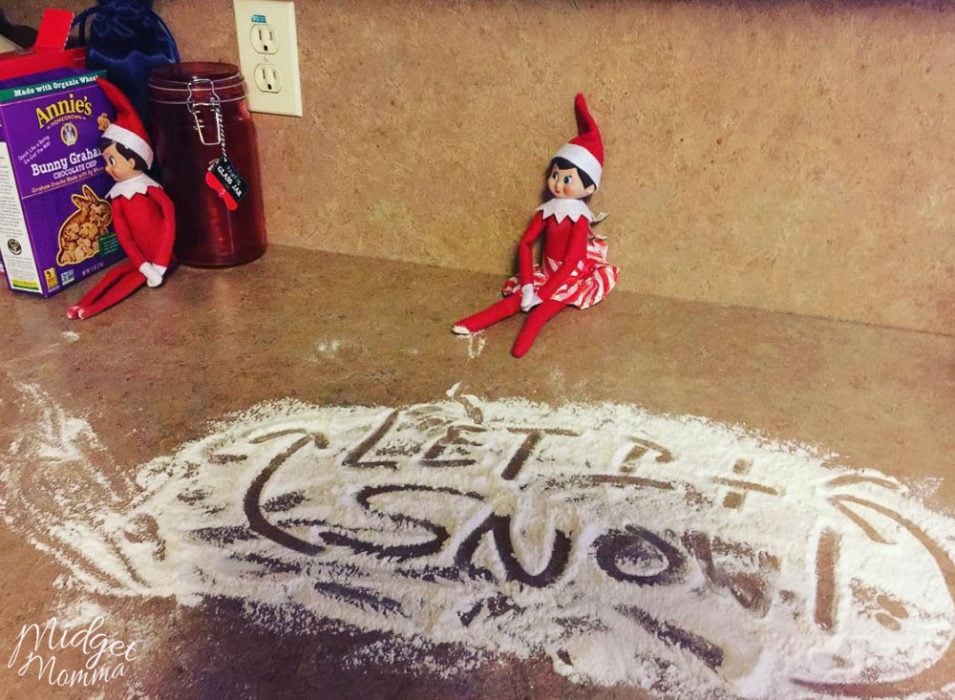 Let your Elf on the Shelf make the kiddos breakfast! This one can be a ton of fun. You can have your elf on the shelf make a real breakfast like your kids favorite muffins OR have an "elf breakfast". Not sure what an Elf breakfast is? Well it is simple, it is candy and sugar and all things sweet!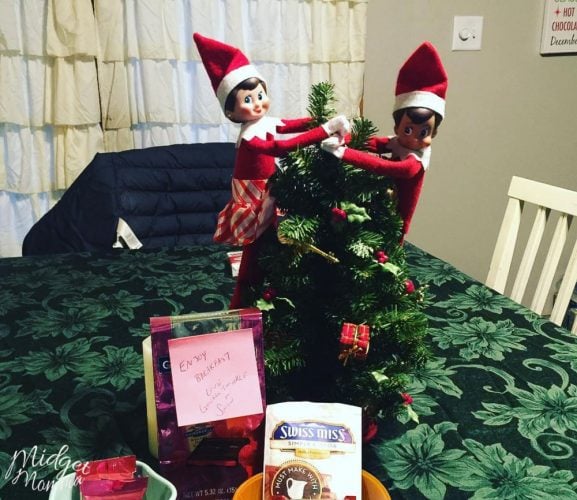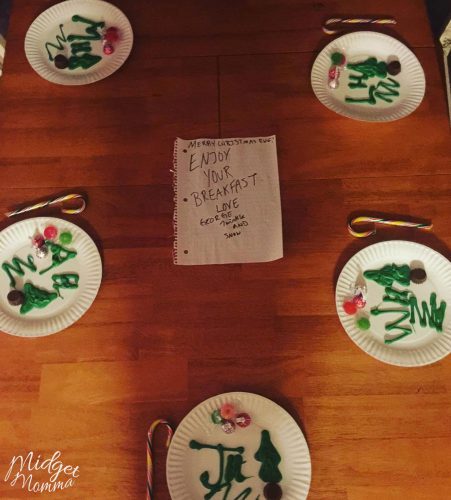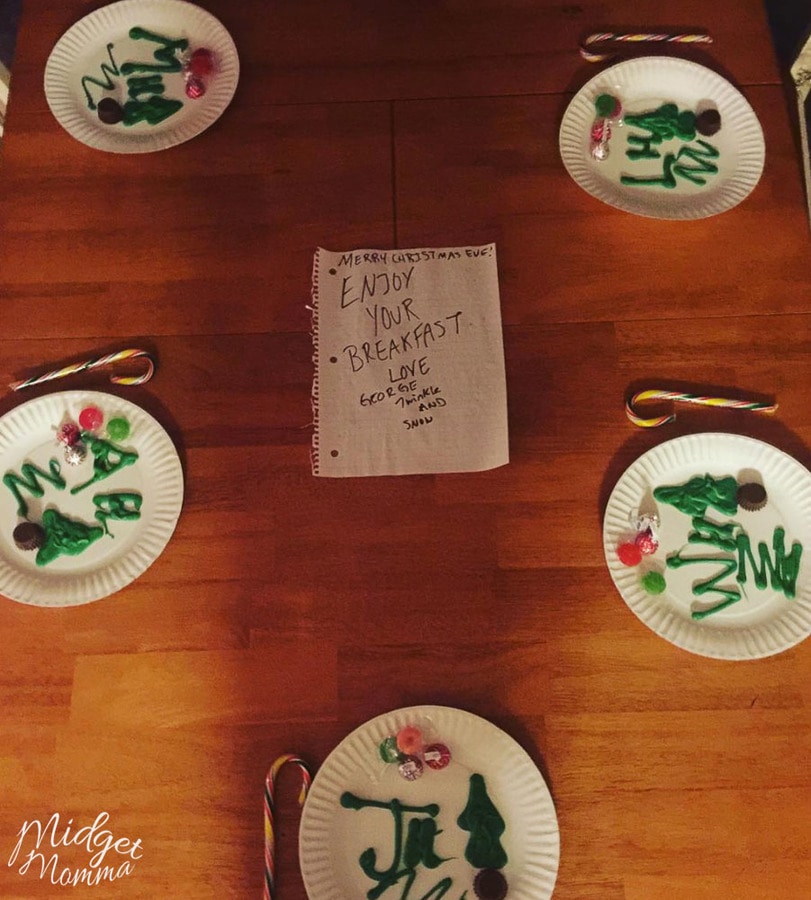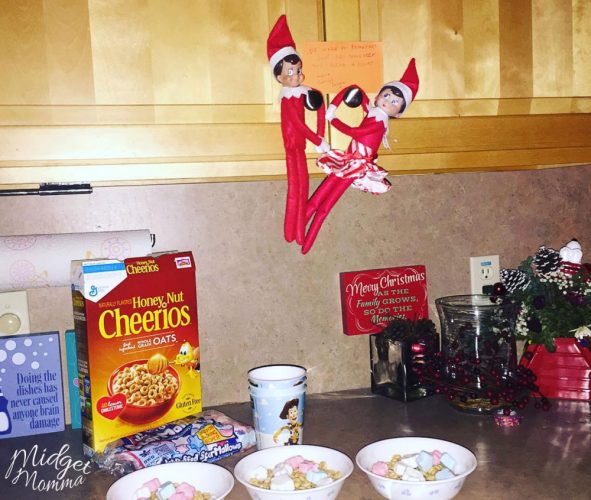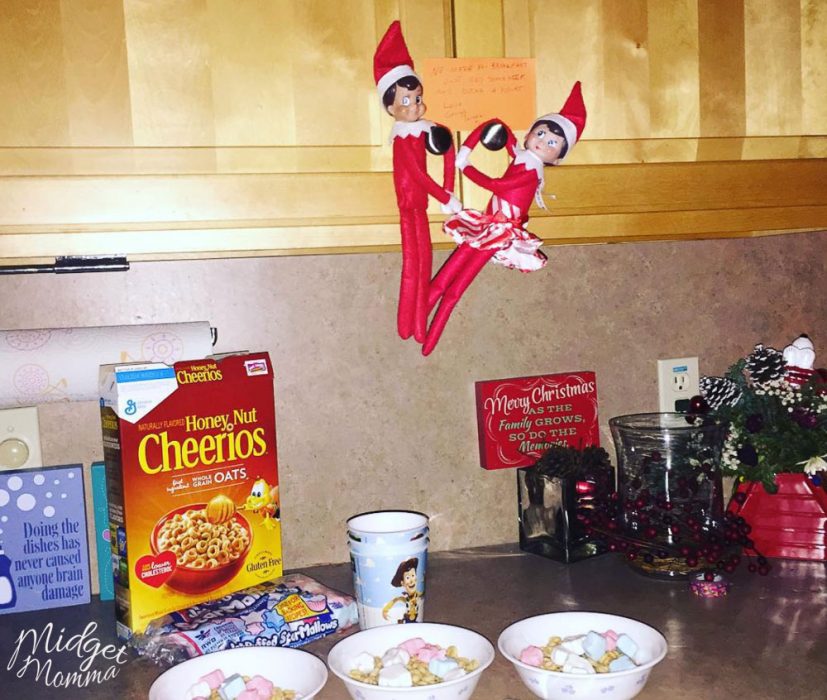 Elf milk is always a fun one the kids love. Use food coloring and dye the milk red or green! Then just leave a note for the kids that the elf milk is for kids and elves only!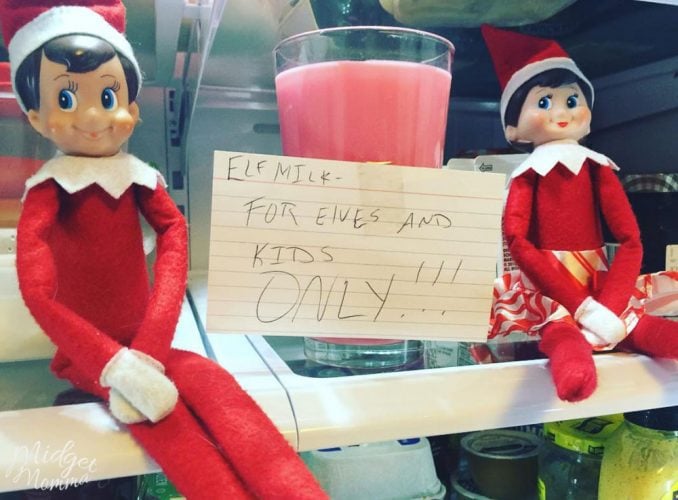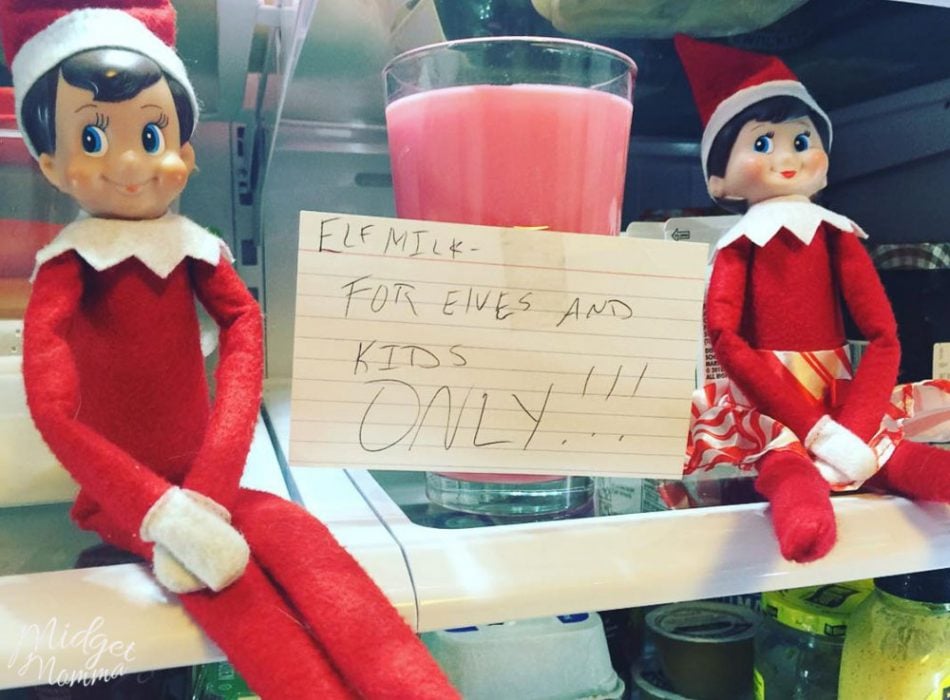 When Elf on the Shelf gets into the freezer there is a lot of fun they can have! They can be caught eating the ice cream or ice pops,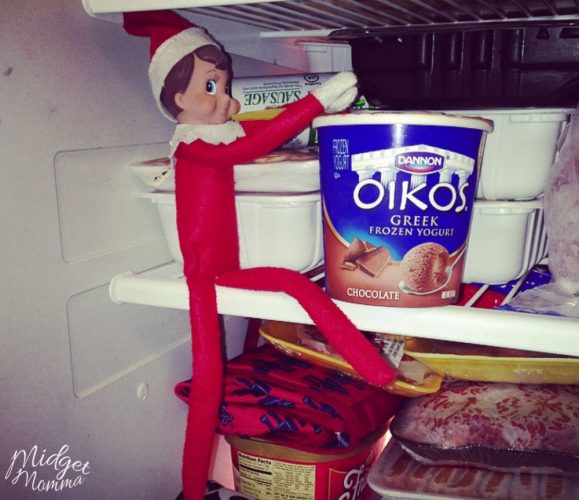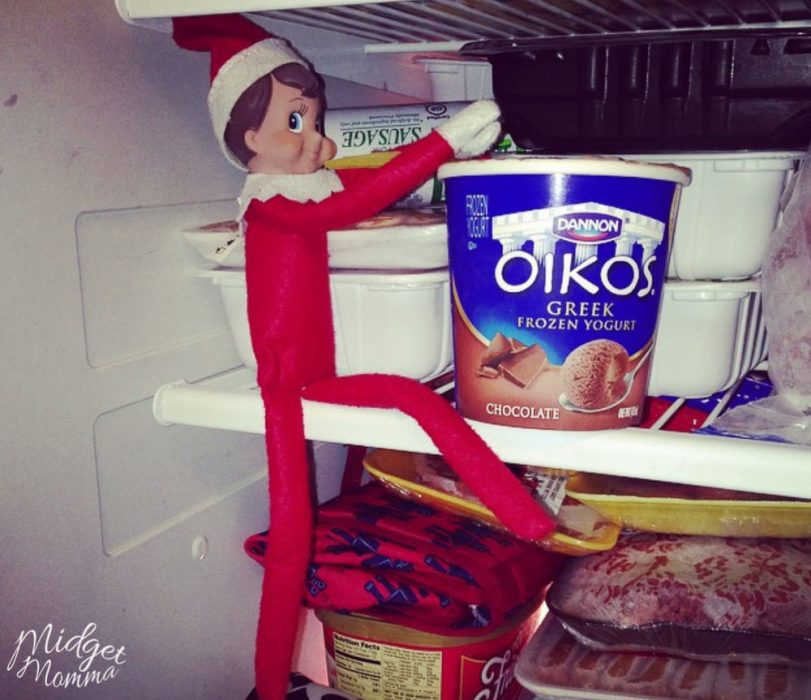 Sign up for our Newsletter & Get the FREE Elf on The Shelf Printables E-Book!

Subscribe to get our latest content by email. AND Get your FREE Elf on The Shelf printables e-book when you join our newsletter!
More Christmas Fun for Kids
You can Facetime Santa for a fun Santa Phone Call!
There are so many tasty Christmas treats that the kids will love and they are all perfect for any kids Christmas parties that you might have. Some of our favorite Christmas treats are Santa Hat Cupcakes and Whoville Cookies !
But you can check out the full list of Kid Friendly Christmas Treats and pick out your favorites to make with the kids!
If you are looking for cookie recipes we have you covered there too! Check out our Beautiful Christmas Sugar Cookies, and Christmas Tree Desserts Recipes!
This post may contain affiliate links. Please read my disclosure policy here