If you have an Elf then she probably needs some clothing. That's why I found all of these Super Cute Elf on the Shelf Girl Clothes! It is quite a bit chilly outside for the elf to be walking around without something to keep her warm! But guess what! You are in luck! There is no need to have a frumpy or cold elf, because there are tons of cute Elf on the Shelf outfits out there!
Super Cute Elf on the Shelf Girl Clothes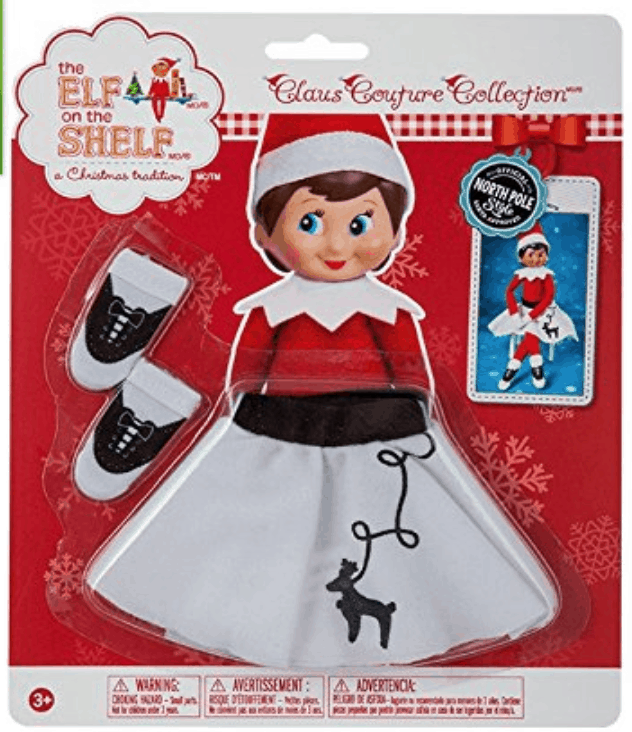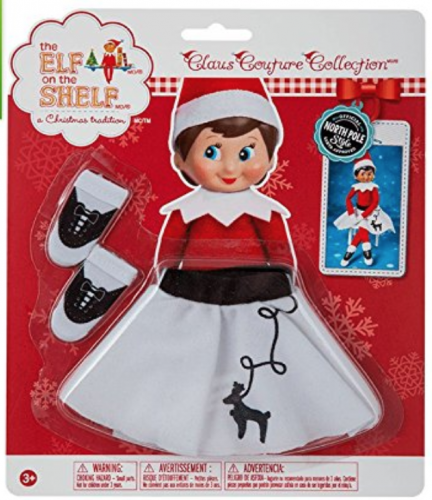 Elf on the Shelf – Rockin' Reindeer Skirt – Includes: Reindeer skirt and Saddle-shoe socks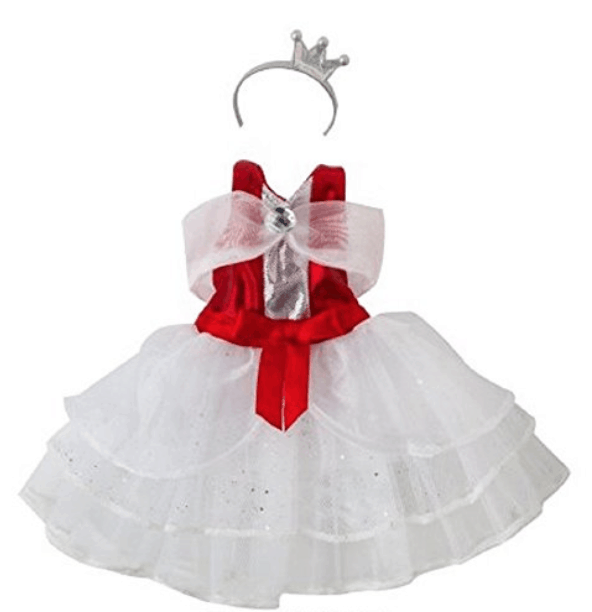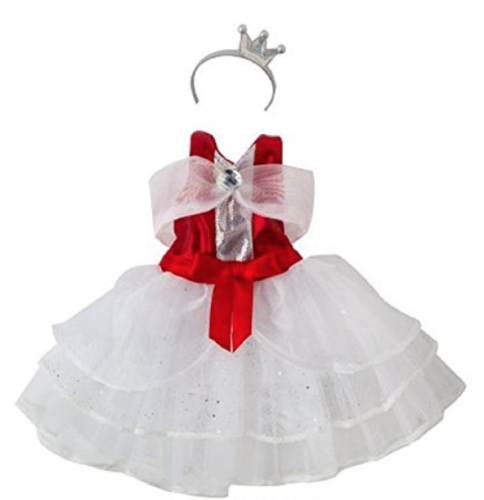 Couture Collection Peppermint Princess Gown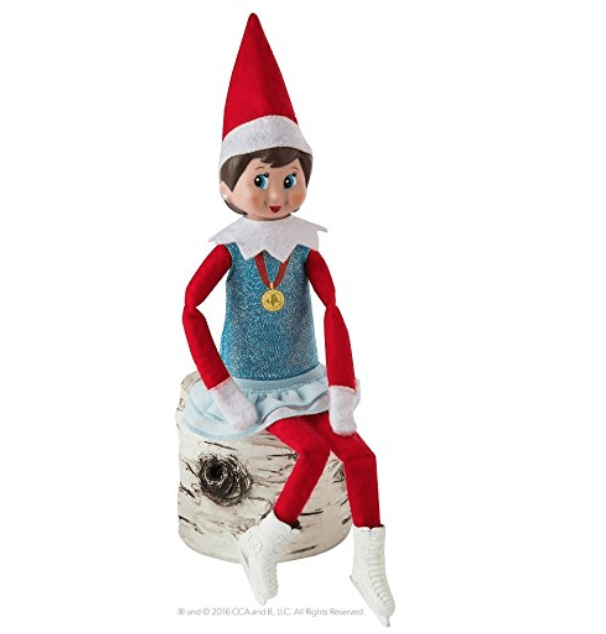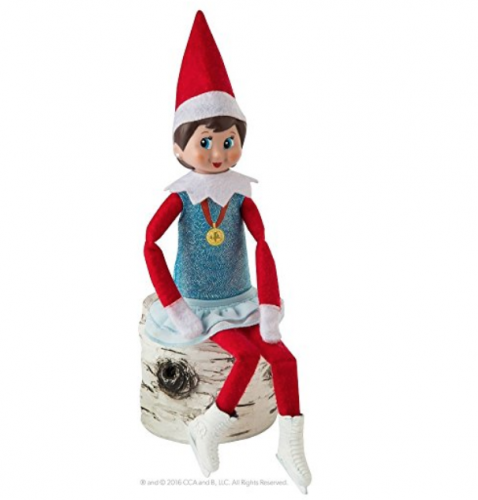 Exclusive 2017 The Elf on the Shelf Claus Couture Collection Arctic Ice Skater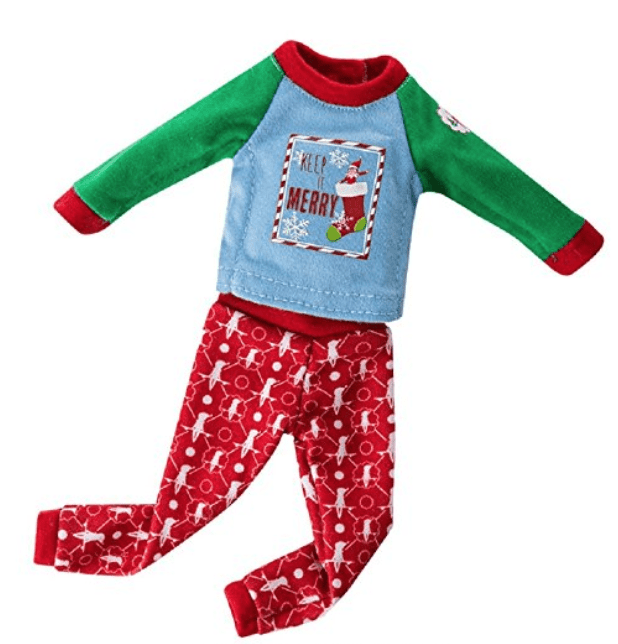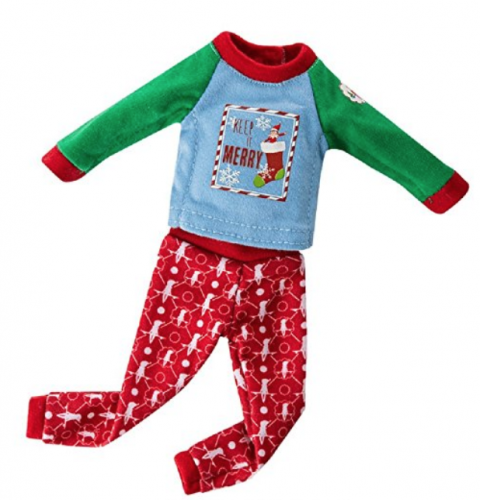 Exclusive 2017 The Elf on the Shelf Claus Couture Collection Keep it Merry PJs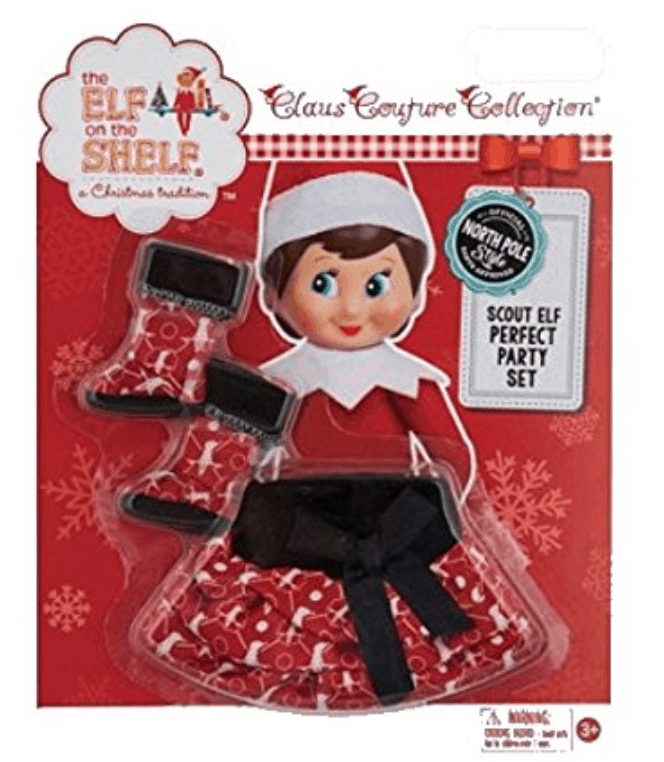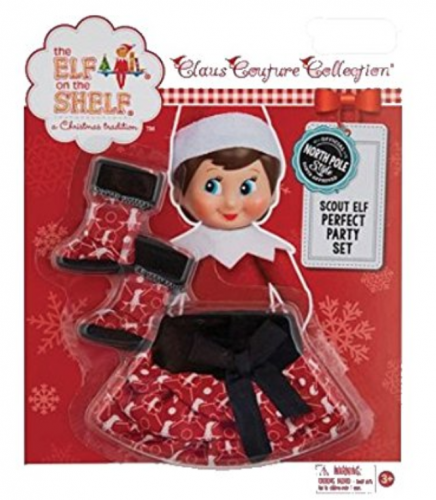 Claus Couture Collection Elf On The Shelf Skirt Boot Set Scout Perfect Party Set
How to Start the Elf on the Shelf Tradition
We have tons of great tips for starting the Elf on the Shelf tradition in your home. It's not just about finding the best Elf on the Shelf girl clothes for them to wear. It begins with choosing your Elf! We have great tips below to get you started!
More Creative Elf on the Shelf Ideas
There are so many things you can do with your Elf on the Shelf! Below are some of our favorites, and of course, some good ideas for future seasons. Pick the ones you love the best and have fun!
Make sure you also check out Reasons your Elf Did not move… it might happen sometimes 😉
More Christmas Traditions
If you are looking for more Christmas fun for kids make sure you check out 16 Kids Christmas Crafts and this HUGE list of Tasty Christmas Treats for kids, they are all things that the Elf can make the kids or bring the kids as activities if you wanted him too!
If your kids have an Elf Reindeer that joins him when your elf comes, there is also this super fun and gross Reindeer Poop Slime that the kids would love to make! Also, you can get Santa's phone number and learn more about how to contact him in our post. This is a great way to celebrate with the kids!
Get the EXCLUSIVE Good-Bye letter Printable!
In this FREE E-book you will get 3 Printables to make your Elf on the Shelf adventure easier! It includes Elf on the Shelf Welcome Letter, Elf on The Shelf Rules and Elf on the Shelf Good-Bye Letter. Just fill out the form below!
Sign up for our Newsletter & Get the FREE Elf on The Shelf Printables E-Book!

Subscribe to get our latest content by email. AND Get your FREE Elf on The Shelf printables e-book when you join our newsletter!
.ck_form.ck_minimal h3.ck_form_title {
text-align: center;
margin: 0px 0px 10px;
font-size: 28px;
}
.ck_form.ck_minimal h4 {
text-align: center;
font-family: 'Open Sans', Helvetica, Arial, sans-serif;
text-transform: uppercase;
font-size: 18px;
font-weight: normal;
padding-top: 0px;
margin-top: 0px;
}
.ck_form.ck_minimal p {
padding: 0px;
}
.ck_form, .ck_form * {
-webkit-box-sizing: border-box;
-moz-box-sizing: border-box;
box-sizing: border-box;
}
.ck_form.ck_minimal .ck_form_fields {
width: 100%;
float: left;
padding: 5%;
}
/* Form fields */
.ck_errorArea {
display: none; /* temporary */
}
#ck_success_msg {
padding: 10px 10px 0px;
border: solid 1px #ddd;
background: #eee;
}
.ck_form.ck_minimal input[type="text"], .ck_form.ck_minimal input[type="email"] {
font-size: 18px;
padding: 10px 8px;
width: 68%;
border: 1px solid #d6d6d6; /* stroke */
-moz-border-radius: 3px;
-webkit-border-radius: 3px;
border-radius: 3px; /* border radius */
background-color: #fff; /* layer fill content */
margin-bottom: 5px;
height: auto;
float: left;
margin: 0px;
margin-right: 2%;
height: 42px;
}
.ck_form input[type="text"]:focus, .ck_form input[type="email"]:focus {
outline: none;
border-color: #aaa;
}
.ck_form.ck_minimal .ck_subscribe_button {
width: 100%;
color: #fff;
margin: 0px;
padding: 11px 0px;
font-size: 18px;
background: #18b5b0;
-moz-border-radius: 3px;
-webkit-border-radius: 3px;
border-radius: 3px; /* border radius */
cursor: pointer;
border: none;
text-shadow: none;
width: 30%;
float: left;
height: 42px;
}
.ck_form.ck_minimal .ck_guarantee {
color: #626262;
font-size: 12px;
text-align: center;
padding: 15px 0px 0px;
display: block;
clear: both;
}
.ck_form .ck_powered_by {
display: block;
color: #aaa;
font-size: 12px;
}
.ck_form .ck_powered_by:hover {
display: block;
color: #444;
}
.ck_converted_content {
display: none;
padding: 5%;
background: #fff;
}
.ck_form.ck_minimal.width400 .ck_subscribe_button, .ck_form.ck_minimal.width400 input[type="email"] {
width: 100%;
float: none;
margin-top: 5px;
}
.ck_slide_up, .ck_modal, .ck_slide_up .ck_minimal, .ck_modal .ck_minimal {
min-width: 400px;
}
.page .ck_form.ck_minimal {
margin: 50px auto;
max-width: 600px;
}
/* v6 */
.ck_slide_up.ck_form_v6, .ck_modal.ck_form_v6, .ck_slide_up.ck_form_v6 .ck_minimal, .ck_modal.ck_form_v6 .ck_minimal {
min-width: 0 !important;
}
@media all and (min-width: 801px) {
.ck_modal.ck_form_v6 .ck_form.ck_minimal {
margin-left: -300px;
width: 600px;
}
}
.ck_modal.ck_form_v6 .ck_minimal .ck_subscribe_form {
padding-top: 20px;
}
.ck_slide_up.ck_form_v6 .ck_minimal .ck_subscribe_form {
padding-top: 10px;
}
.ck_form_v6 #ck_success_msg {
margin-top: 15px;
padding: 0px 10px;
}
.ck_slide_up.ck_form_v6 .ck_minimal + .ck_close_link {
top: 5px;
}
.ck_slide_up.ck_form_v6 .ck_minimal h3.ck_form_title {
margin-top: 5px;
}