Elf on the Shelf Names! One of the hardest things about getting started with Elf on the Shelf is figuring out what to name your elf. Thanks to this list of Elf on the shelf names, you shouldn't have to much trouble trying to find the best name for Elf on the Shelf!
You can see the full list of 110 Elf names below or print out the printable list.
Elf on the Shelf Names
We have you totally covered with this list of 110 Elf on the Shelf Names! I was aiming for 101 Elf on the Shelf Names but then I got a little bit excited with the ideas popping into my head that I just kept on going! LOL!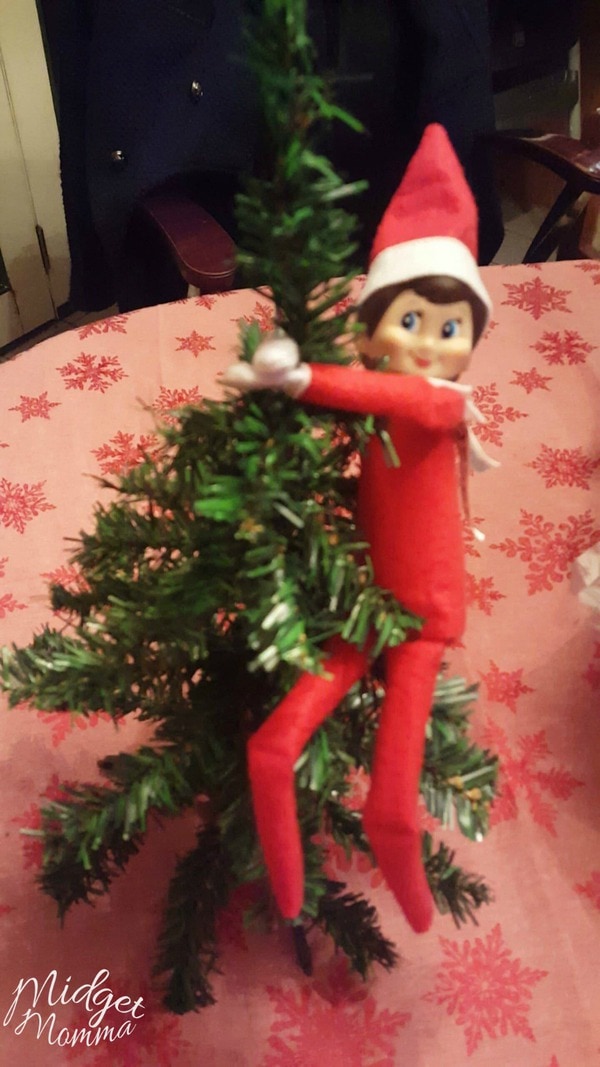 Naming Elf on the Shelf
You all know that I am a HUGE fan of Elf on the Shelf and I love coming up with new elf on the shelf fun every single year. I love that it is an easy way to add some extra fun to my family's Christmas and that we can have Christmas fun the whole month of December!
However I know it can be quite the adventure to name your Elf on the shelf after Elf on the shelf has come for their first visit to meet the kids! The kids get excited, or they can not think of a name that they want to use can make it an adventure to say the least when it comes to naming your Elf on the Shelf. With that being said this year I wanted to help you out with naming your Elf on the Shelf.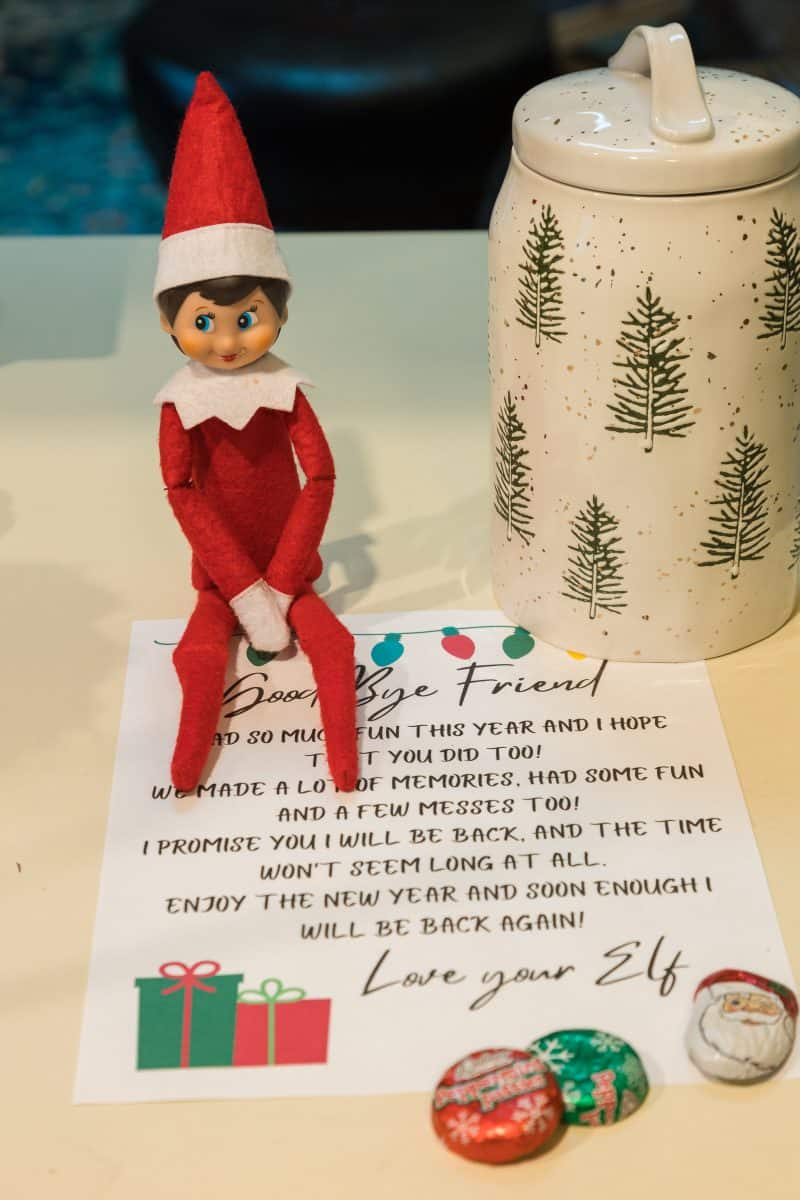 There are lots of Elf on the Shelf Ideas that are tons of fun, but in order to get to that part of the fun you have to get the Elf on the Shelf Arrival out of the way and tell the kids about the Elf on the Shelf Rules and then Name your Elf!
If it is your first time bringing Elf on the shelf home it can be overwhelming, but that is why we like to come up with new ways for Elf on the Shelf to be easy for you. This way you can have all the fun without the stress when doing Elf on the Shelf for your kids!
How to Name Elf on the Shelf
It is so important for the kids to name their elf! We have two elves in our house, so I know the struggle that it is for kids to come up with their own so they need suggestions from us. This elf on the shelf name list will help you be ready with Elf on the shelf name ideas when the kids are trying to figure out what to name their elf!
Naming your elf is a very personal thing, so be prepared for it to take the kids a little bit to find the PERFECT name for their elf!
If you do end up with kids being unable to agree on a name, I found the best way was to have all the kids put their favorite name on a piece of paper. Then stick all of the names into a hat and pick one out.
Elf on the Shelf Printables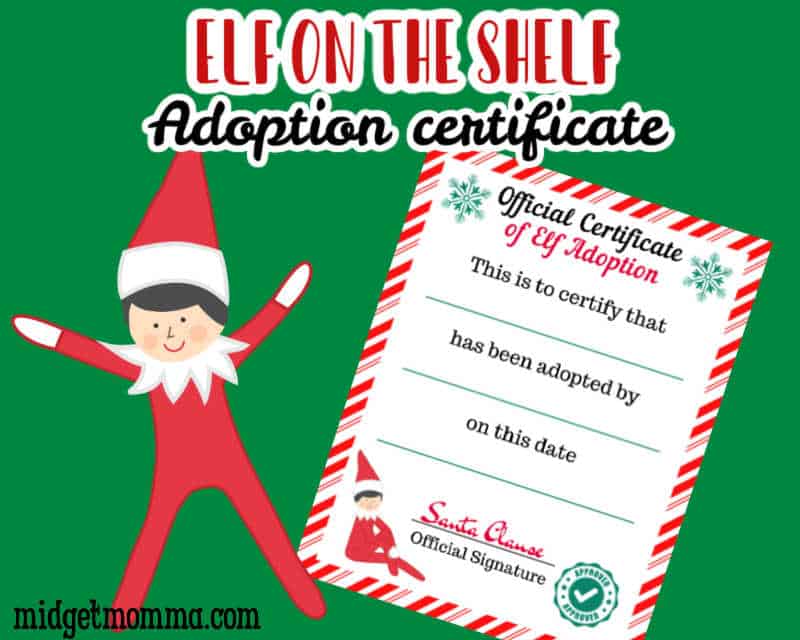 After you name your elf on the shelf, one of our favorite things to do is give the Elf their Official Elf Adoption Certificate. You can grab that here.
How to Print Elf Names Printable
To make your life easier we also have an Elf Names printable sheet that you can download.
Just fill out the form and then print the name ideas list and include it with your Elf when they arrive to help your kids pick their new elf's name! (Note the elf printable DOES NOT have any MidgetMomma Logos on it!)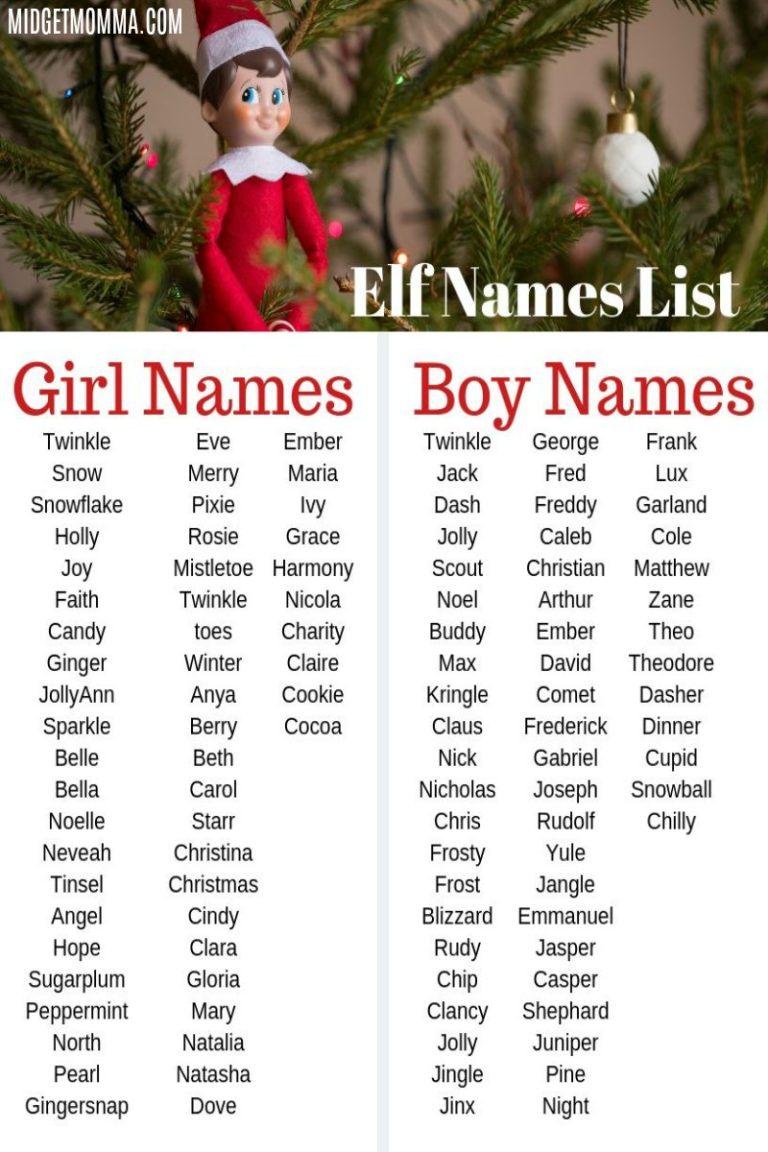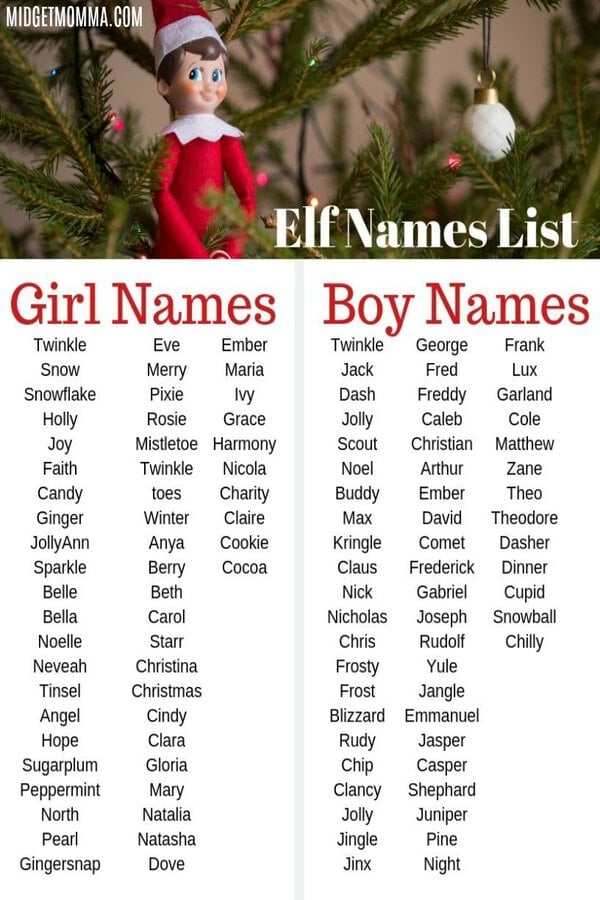 Girl Elf Names
Twinkle
Snow
Snowflake
Holly
Joy
Faith
Candy
Ginger
JollyAnn
Sparkle
Belle
Bella
Noelle
Neveah
Tinsel
Angel
Hope
Sugarplum
Peppermint
North
Pearl
Gingersnap
Eve
Merry
Pixie
Rosie
Mistletoe
Twinkle toes
Winter
Anya
Berry
Beth
Carol
Starr
Christina
Christmas
Cindy
Clara
Gloria
Mary
Natalia
Natasha
Dove
Ember
Maria
Ivy
Grace
Harmony
Nicola
Charity
Claire
Cookie
Cocoa
Boy Elf Names
Twinkle
Jack
Dash
Jolly
Scout
Noel
Buddy
Max
Kringle
Claus
Nick
Nicholas
Chris
Frosty
Frost
Blizzard
Rudy
Chip
Clancy
Jolly
Jingle
Jinx
George
Fred
Freddy
Caleb
Christian
Arthur
Ember
David
Comet
Frederick
Gabriel
Joseph
Rudolf
Yule
Jangle
Emmanuel
Jasper
Casper
Shephard
Juniper
Pine
Night
Frank
Lux
Garland
Cole
Matthew
Zane
Theo
Theodore
Dasher
Dinner
Cupid
Snowball
Chilly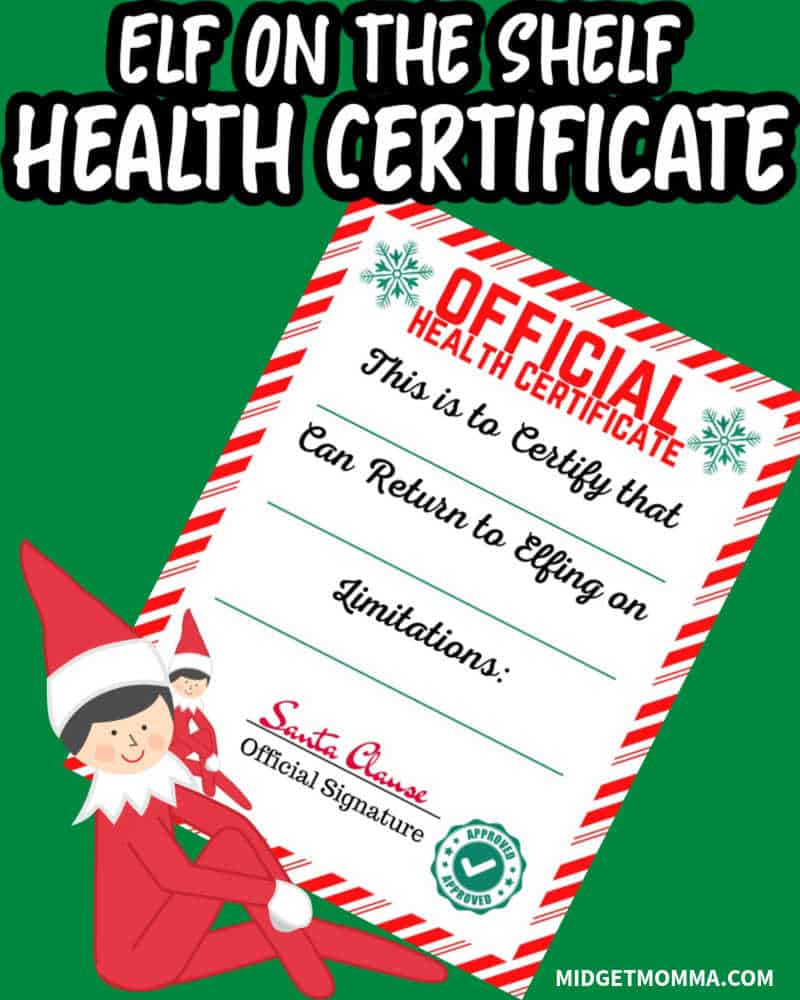 New for this year! Elf on the Shelf Heath Certificate! Grab it to show your Elf has a clean bill of health! Grab yours Here.
If you are stuck on Elf on the Shelf Ideas be sure to check out these awesome Elf on the Shelf Ideas!
More Elf on the Shelf Goodies!
More Christmas Fun for Kids
You can Facetime Santa for a fun Santa Phone Call!
There are so many tasty Christmas treats that the kids will love and they are all perfect for any kids Christmas parties that you might have. Some of our favorite Christmas treats are Santa Hat Cupcakes and Whoville Cookies !
But you can check out the full list of Kid Friendly Christmas Treats and pick out your favorites to make with the kids!
If you are looking for cookie recipes we have you covered there too! Check out our Beautiful Christmas Sugar Cookies, and Christmas Tree Desserts Recipes!
Elf on the Shelf Rules Printable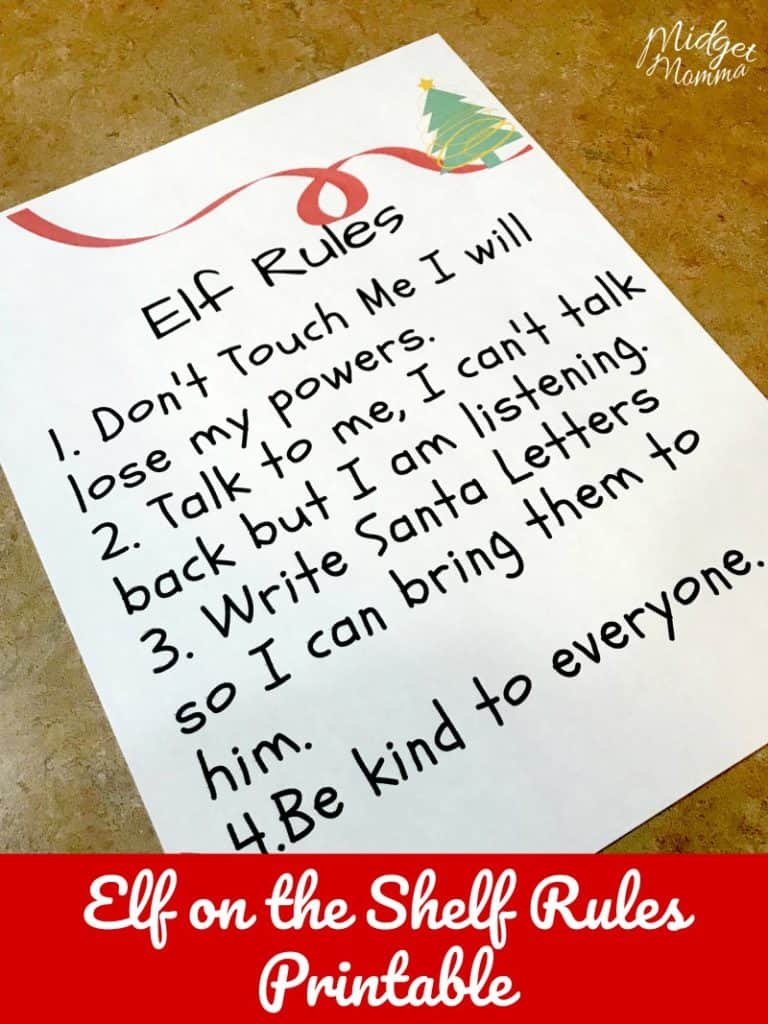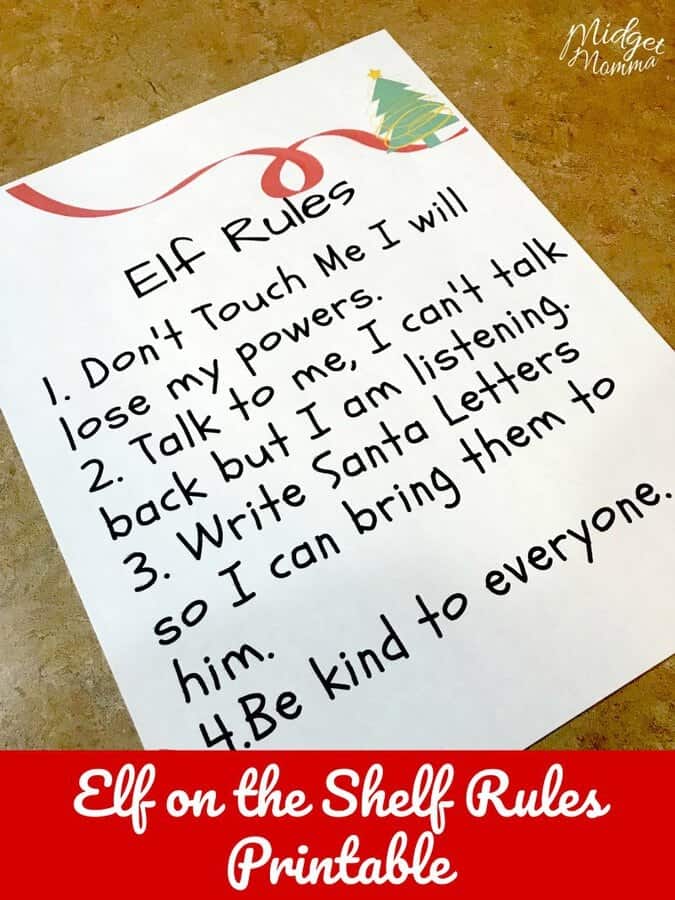 Elf on the Shelf Welcome Letter