We have a lot of Elf on the Shelf fun here at MidgetMomma.com and to make things easier I have rounded up everything we have in one spot. Be sure to bookmark this page so you always know where your Elf fun is.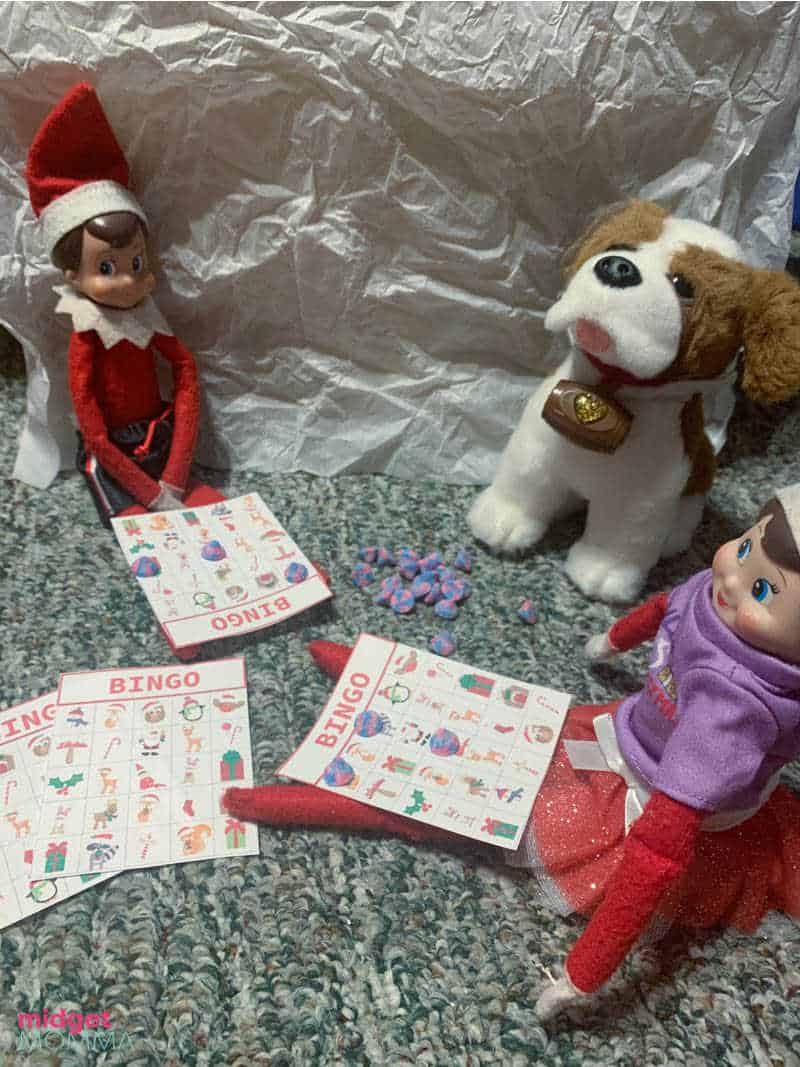 What is Elf on the Shelf?
Year after year, children and adults alike are baffled by the mystery of how Santa really knows who's been naughty or nice. After much urging by the elves and Mrs. Claus, Santa has allowed his biggest secret to be revealed in The Elf on the Shelf: A Christmas Tradition.
At the start of each Christmas season, the elf appears to serve as Santa's eyes and ears, traveling back to the North Pole each and every night to make a detailed report of the day's activities.
If you are just getting started with Elf on the Shelf, be sure to check out how to start Elf on the Shelf where you will find everything you need to know about Elf on the Shelf and how it works.
Elf on the shelf doesn't come with a name! It is the kids job to name their elf. Let the kids have fun picking out the elf's name. Our elf is named George Twinkle! Check out this awesome list of 101 Elf on the shelf names! We have girl elf names and boy elf names!
Where to buy Elf on the Shelf
Want your own Elf on the Shelf? Grab your very own Elf on the Shelf from Amazon and many other retailers.
Elf on the Shelf Ideas
I suggest that you also check out Reasons your Elf Did not move… it might happen sometimes!
Elf on the Shelf Printable Props
Elf on the Shelf Printable Letters