Looking for Elf on the Shelf welcome letters? You are in luck! We have 7 Elf on the Shelf Welcome letters that are perfect for using when your Elf is coming back! Take your pic of your favorite Elf on the Shelf letter and Welcome the Elf back for another year of fun!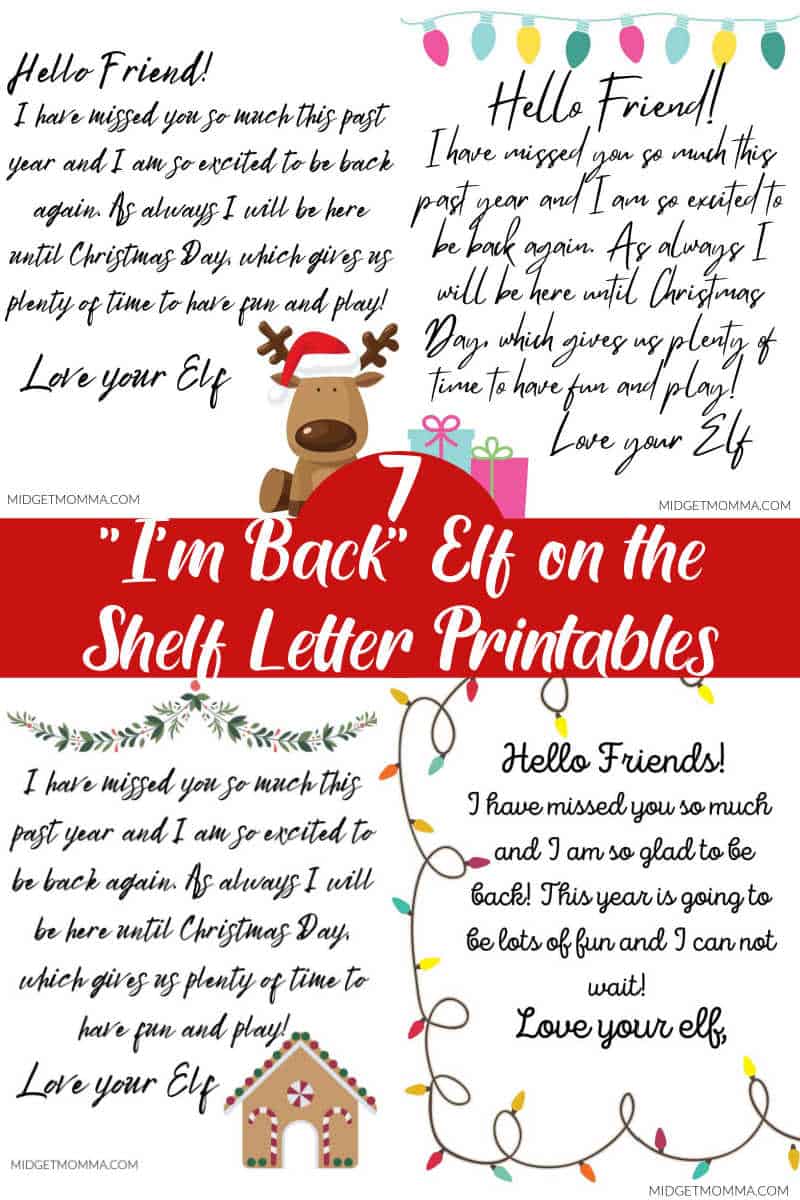 Elf on the Shelf "I'm Back" Printable Letters
It is almost time for us to welcome back our Elf on the Shelf friends and of course if we are welcoming them back then they need to bring a letter to the kiddos with them!
*IMPORTANT NOTE: None of the letters you print will have any watermarks, the only images that have them are the ones in this blog post, but when you print them there will be no sign of anything showing they are not from the Elf.
These elf on the shelf I'm back letters are perfect to go with our Elf on the Shelf Arrival Ideas.
Just fill out the form below to get your Elf on the Shelf arrival letters!
There are 7 AWESOME I'm Back Elf on the Shelf letters to pick from. All you have to do is download them and then print them and leave them out with your elf when they arrive.
If this is your first year doing Elf on the Shelf then make sure you grab the Elf on the Shelf Arrival letter and the Elf Names printable check out how to start Elf on the Shelf, for everything you need to know about Elf on the Shelf.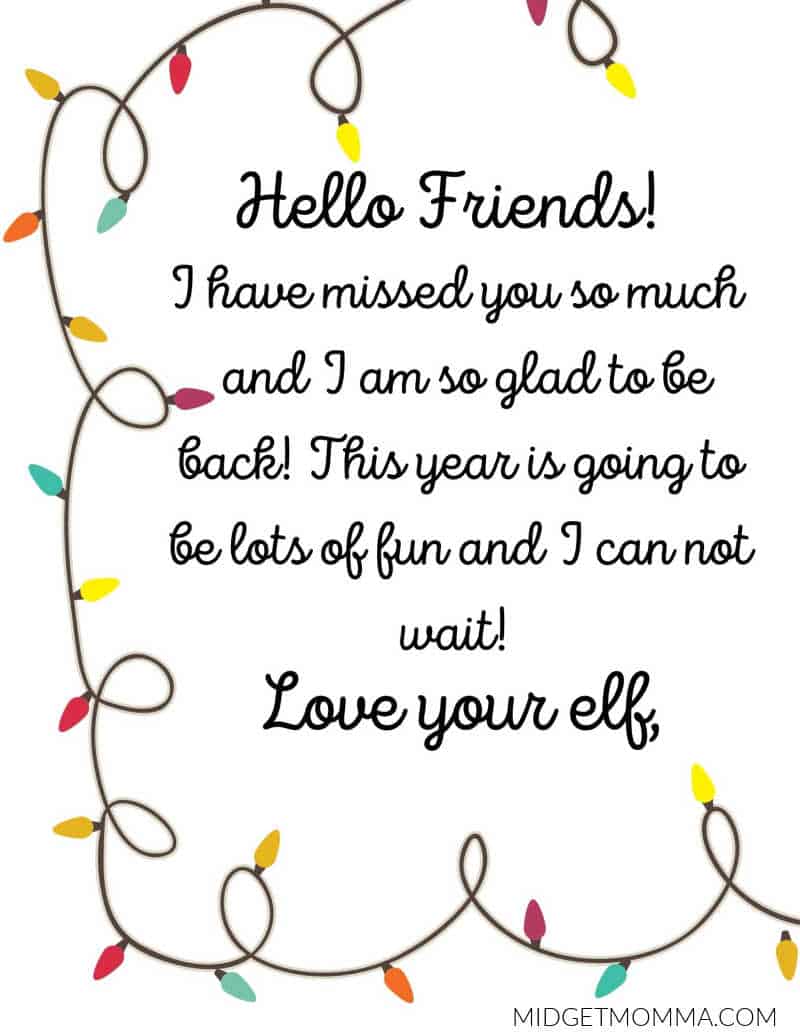 We also have a lot of fun Elf on the Shelf here, so be sure to check it out! Elf on the Shelf is one our our family's favorite Christmas Holiday traditions. We have been doing it for so long none of us can remember a year without our elf friends!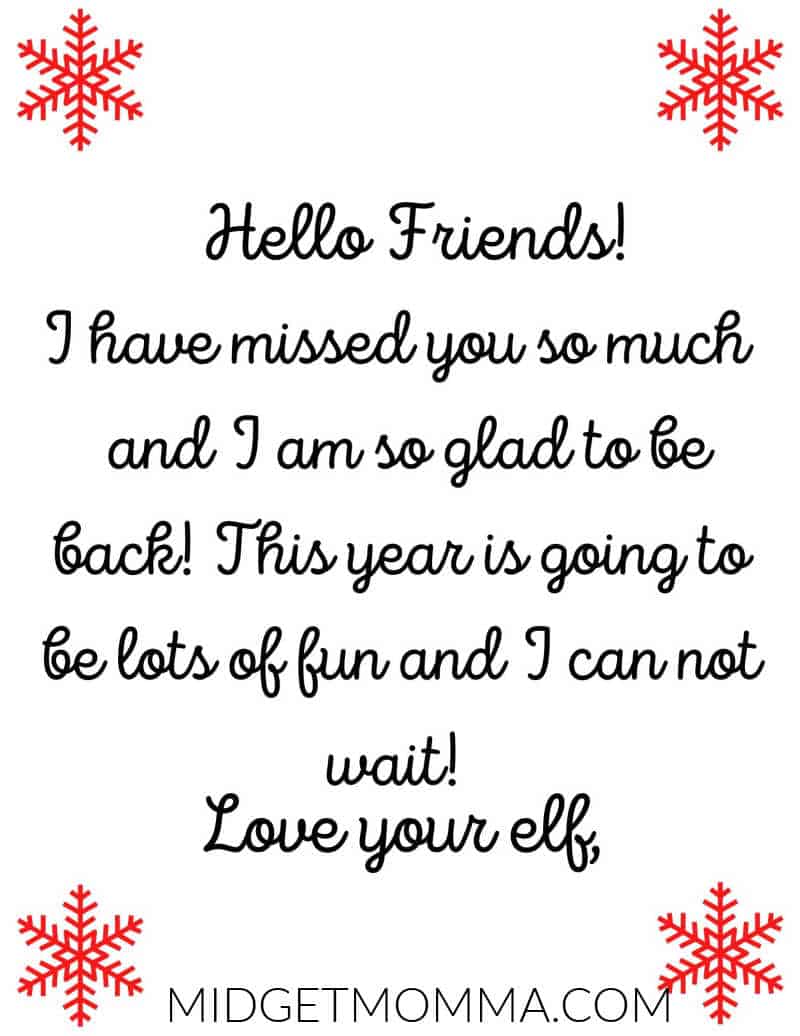 More Elf fun to check out!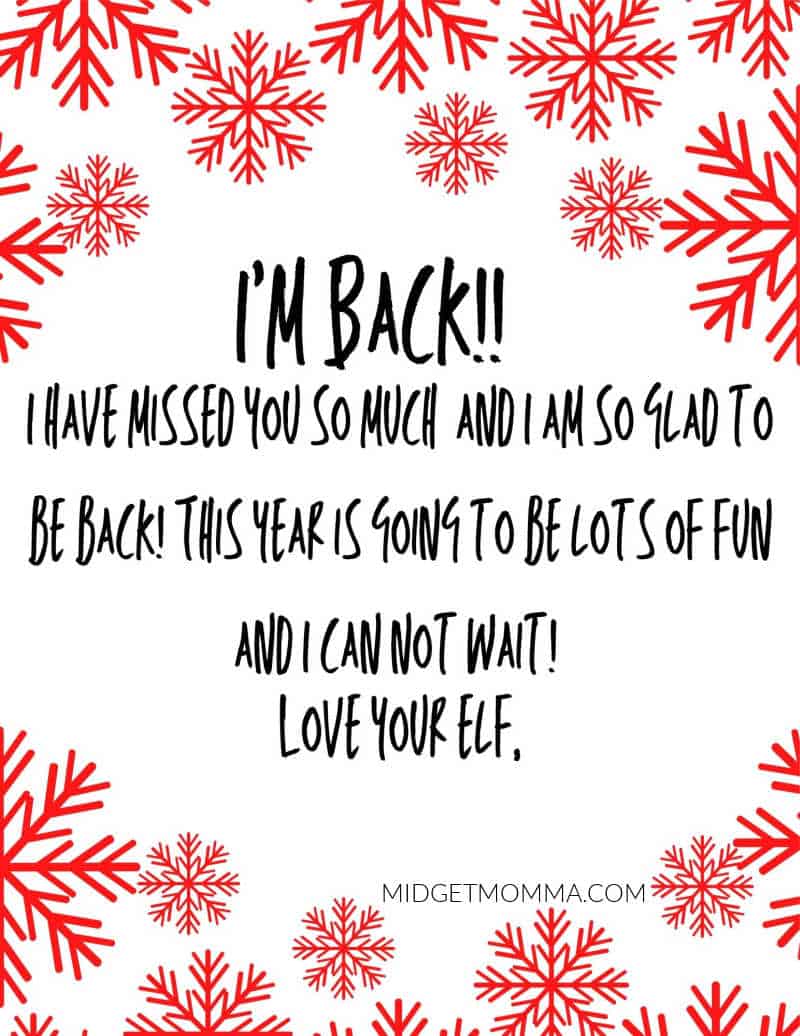 We love Elf on the Shelf Printables, as they make life for mom and dad so much easier! Looking for more Elf on the Shelf Printables? Check these out!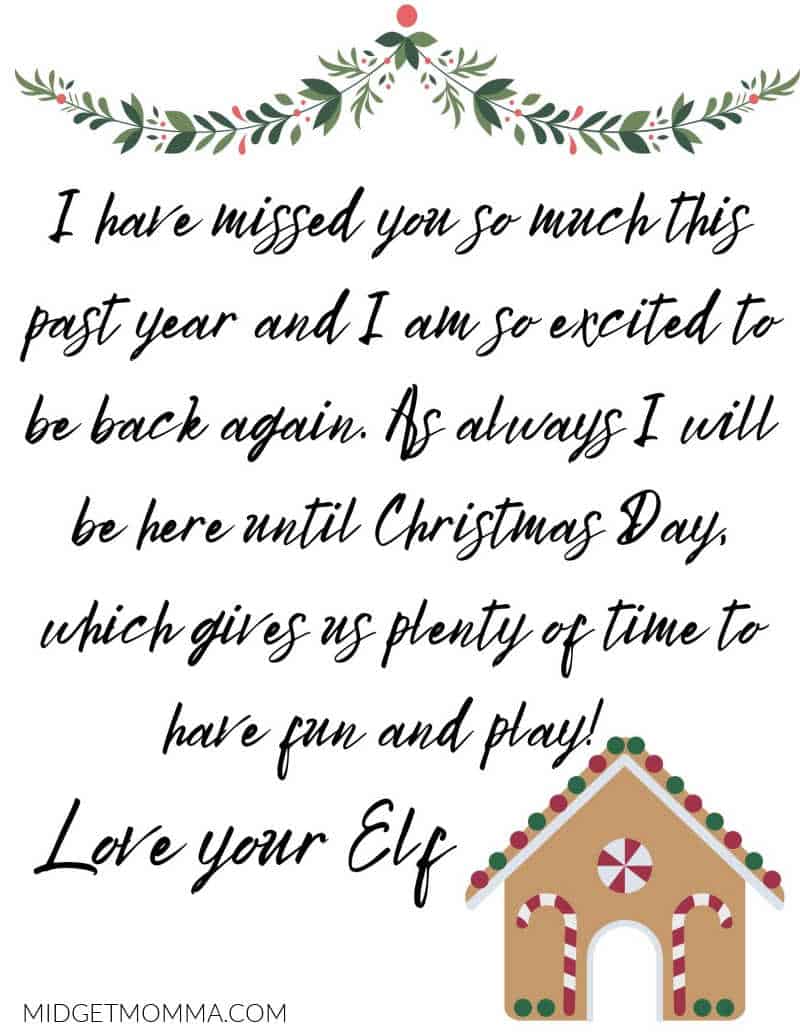 Elf on the Shelf Arrival Letter Printables
When you download the the Elf on the Shelf Welcome Back printables you will get all 7 FREE Elf on the Shelf letters, save them for the following years so you don't have to worry about it. Once you download them they are yours to use forever!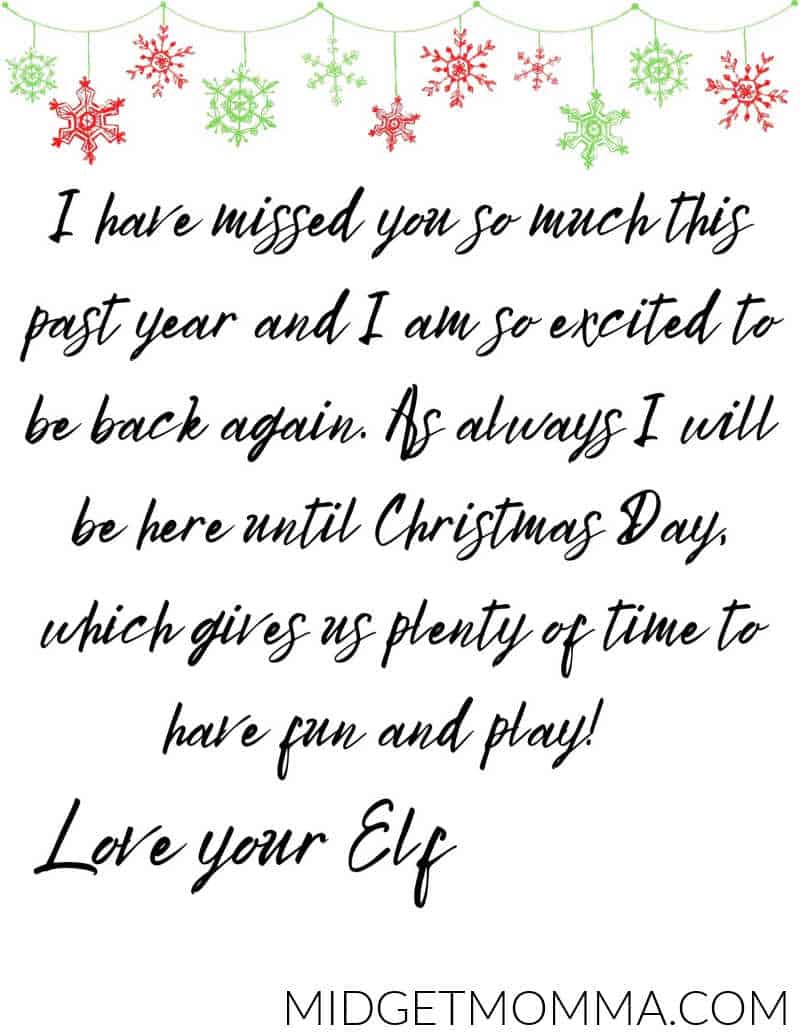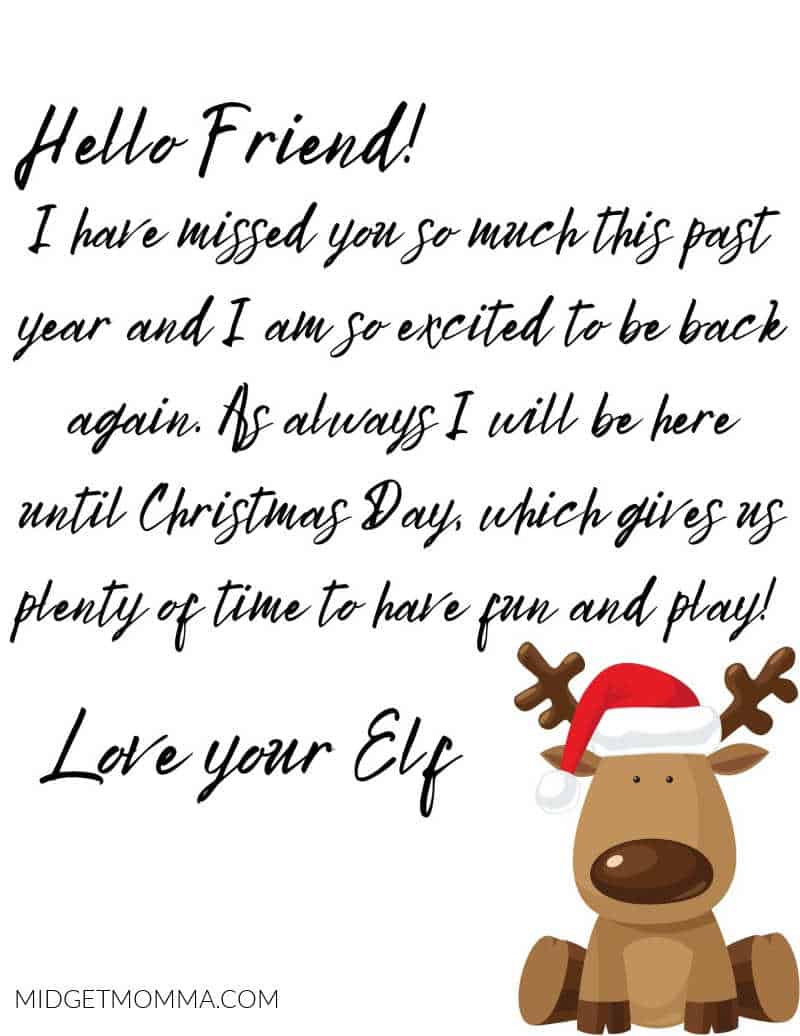 More Christmas Fun for Kids
There are so many tasty Christmas treats that the kids will love and they are all perfect for any kids Christmas parties that you might have. Some of our favorite Christmas treats are Santa Hat Cupcakes and Whoville Cookies!
But you can check out the full list of Kid Friendly Christmas Treats and pick out your favorites to make with the kids!
If you are looking for cookie recipes we have you covered there too! Check out our Beautiful Christmas Sugar Cookies, and Christmas Tree Desserts!