If you are looking for cute elf on the shelf ideas you have come to the right places. These cute elf on the shelf ideas are adorable and ones that the kids will love to find the elf doing in the morning!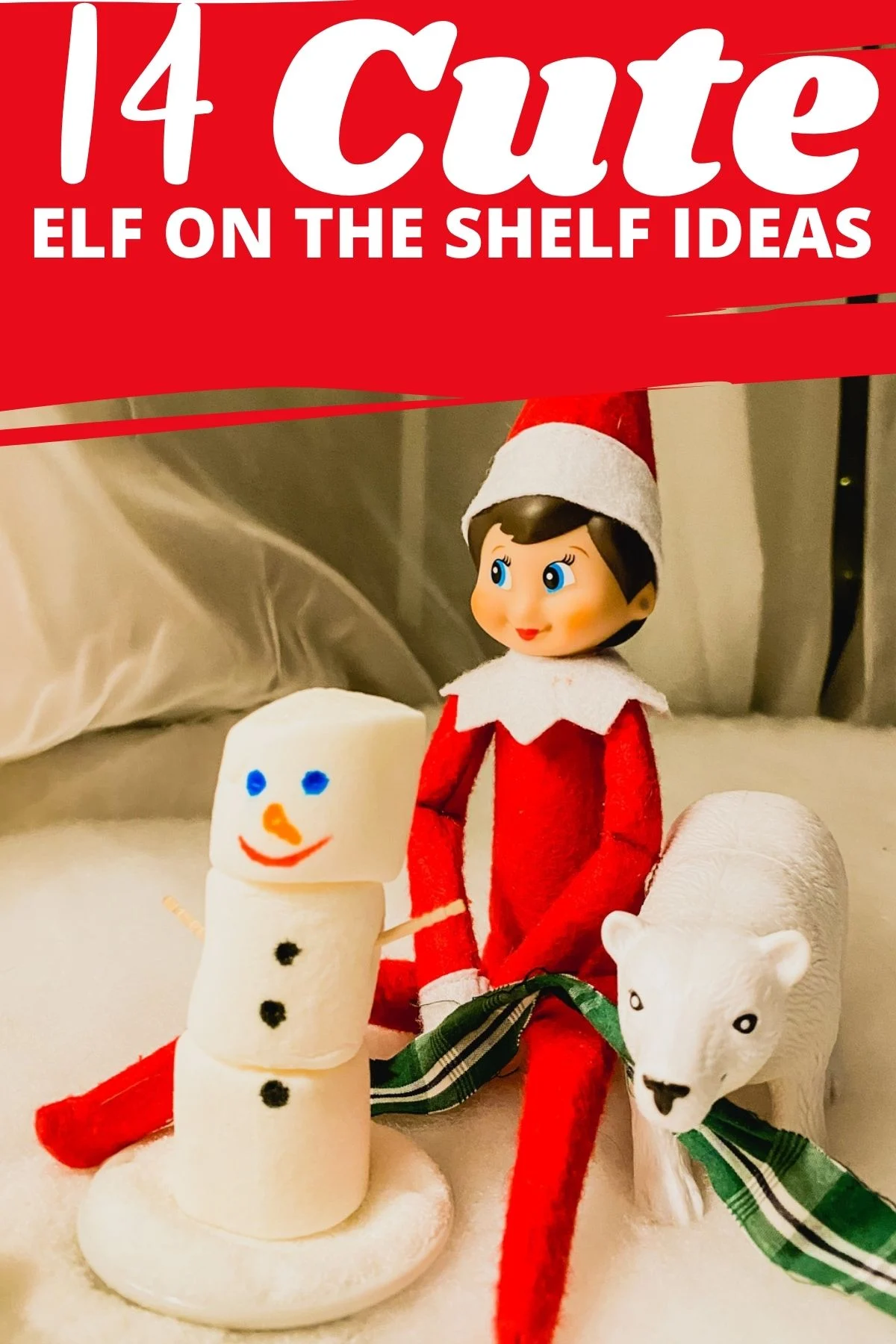 Cute Elf on the Shelf Ideas
If you are looking for cute elf on the shelf ideas you have come to the right place. As adorable as the elf is many time they get into mischeif, which is totally fun. The kids love it but sometimes us moms just want to have some cute elf on the shelf ideas that have very little mess involved.
While us parents go out and have fun with the elf to make our kids Christmas holiday fun it is no doubt a lot of work coming up with ideas that are easy and not so time consuming. Skip having to come up with your own ideas and use our elf on the shelf ideas, they have been kid tested (and loved) since we started Elf on the shelf many years ago.
These cute elf on the shelf ideas are not only cute, but the kids will love them and most of them are super easy to set up!
What is Elf on the Shelf?
Year after year, children and adults alike are baffled by the mystery of how Santa really knows who's been naughty or nice. After much urging by the elves and Mrs. Claus, Santa has allowed his biggest secret to be revealed in The Elf on the Shelf: A Christmas Tradition. At the start of each Christmas season, the elf appears to serve as Santa's eyes and ears, traveling back to the North Pole each and every night to make a detailed report of the day's activities. Children can register their elf online to receive an official adoption certificate and a special letter from Santa.
Need more ideas? Check these out!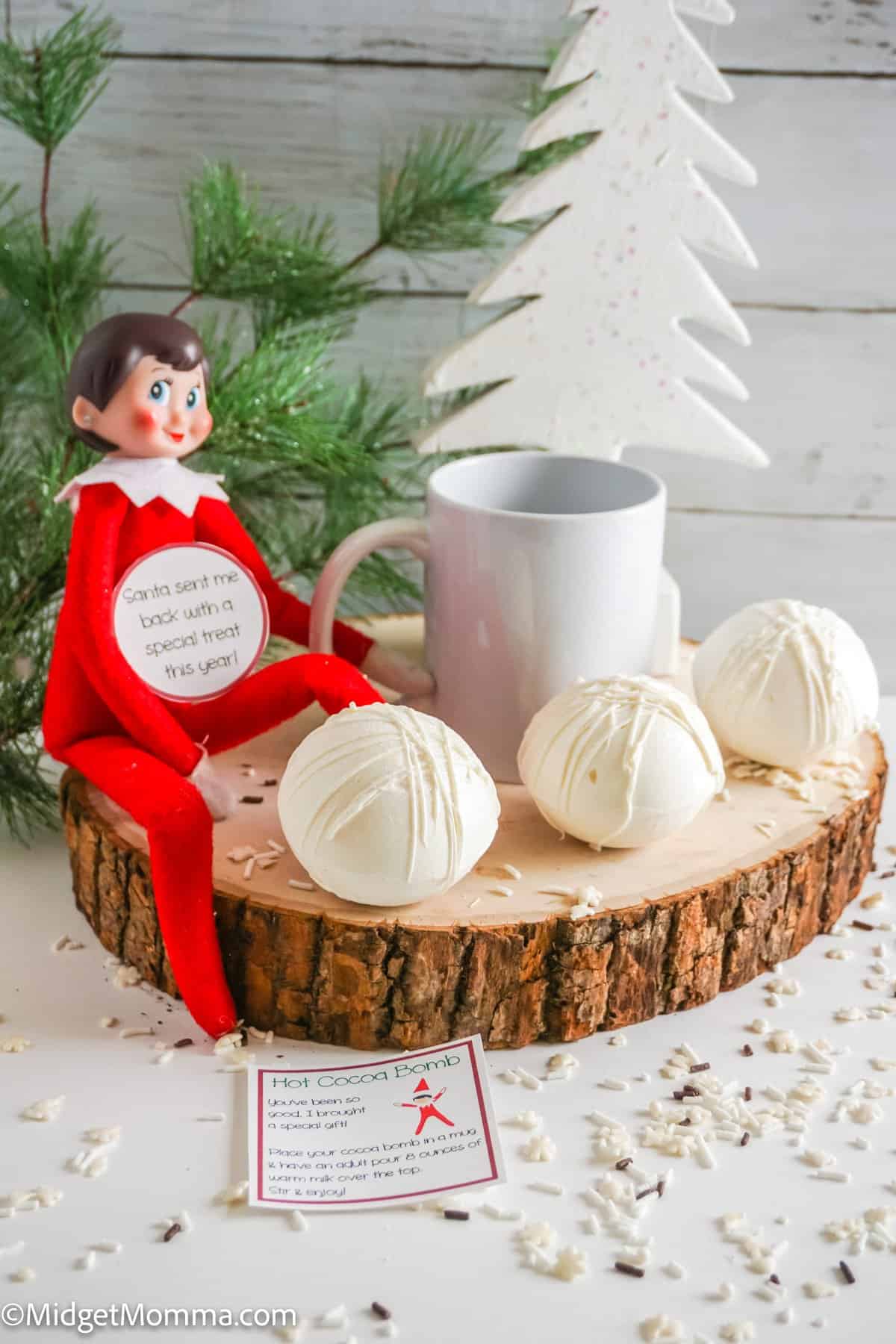 Snowball Hot Chocolate Bombs
Snowballs are fun, but snowball hot cocolate bombs are even more fun. Make the snowball hot chocolate bombs (or if you are in a last minute rush you can grab some from the store) and print out the note and instruction tags and have your elf bring the kids a tasty drink treat!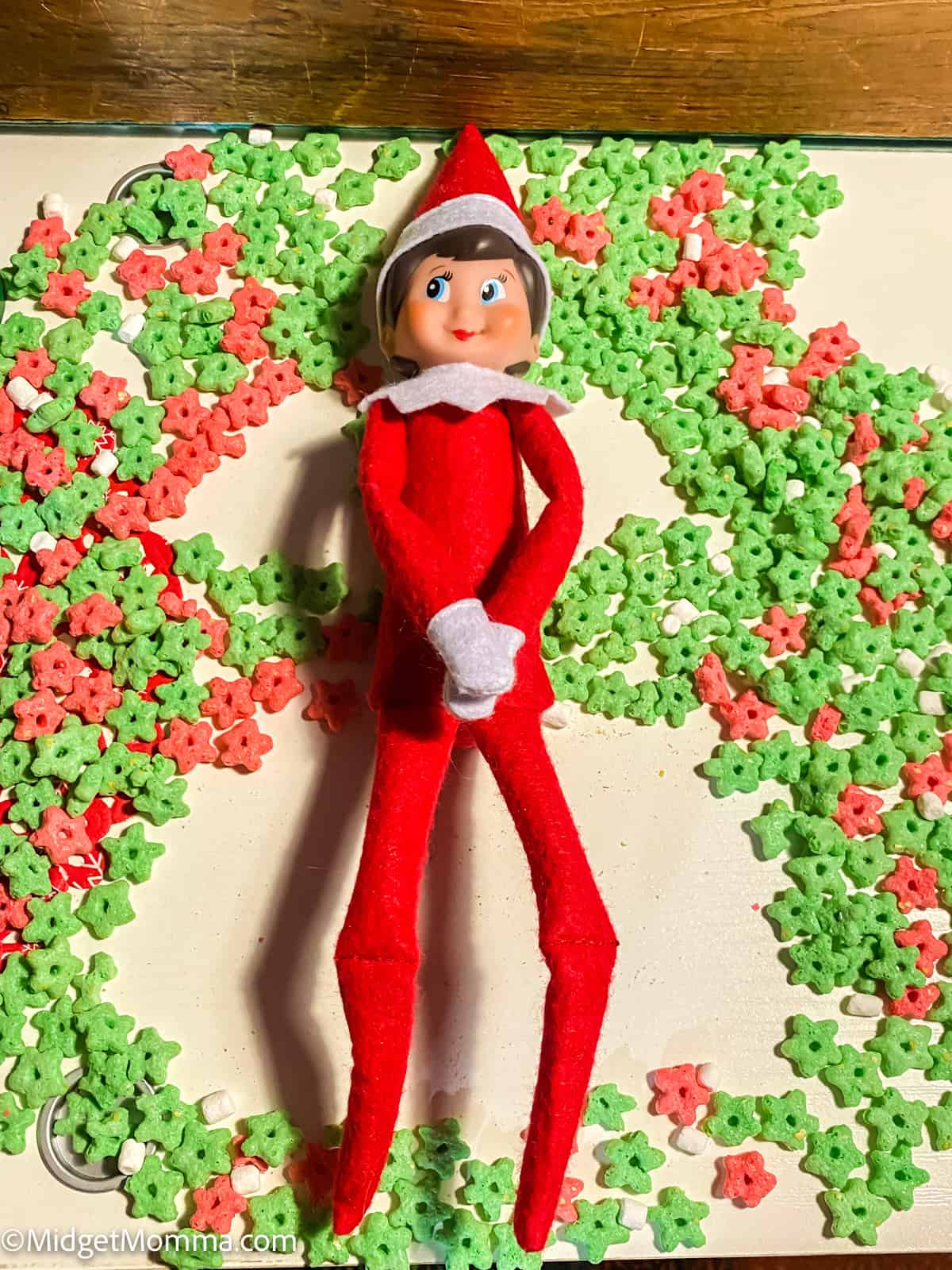 Cereal Angels
Any cereal will do and just like when you make snow angels in the snow, the elf can make angels in cereal! Just pour cerael on the counter or table, and palce your elf in the center.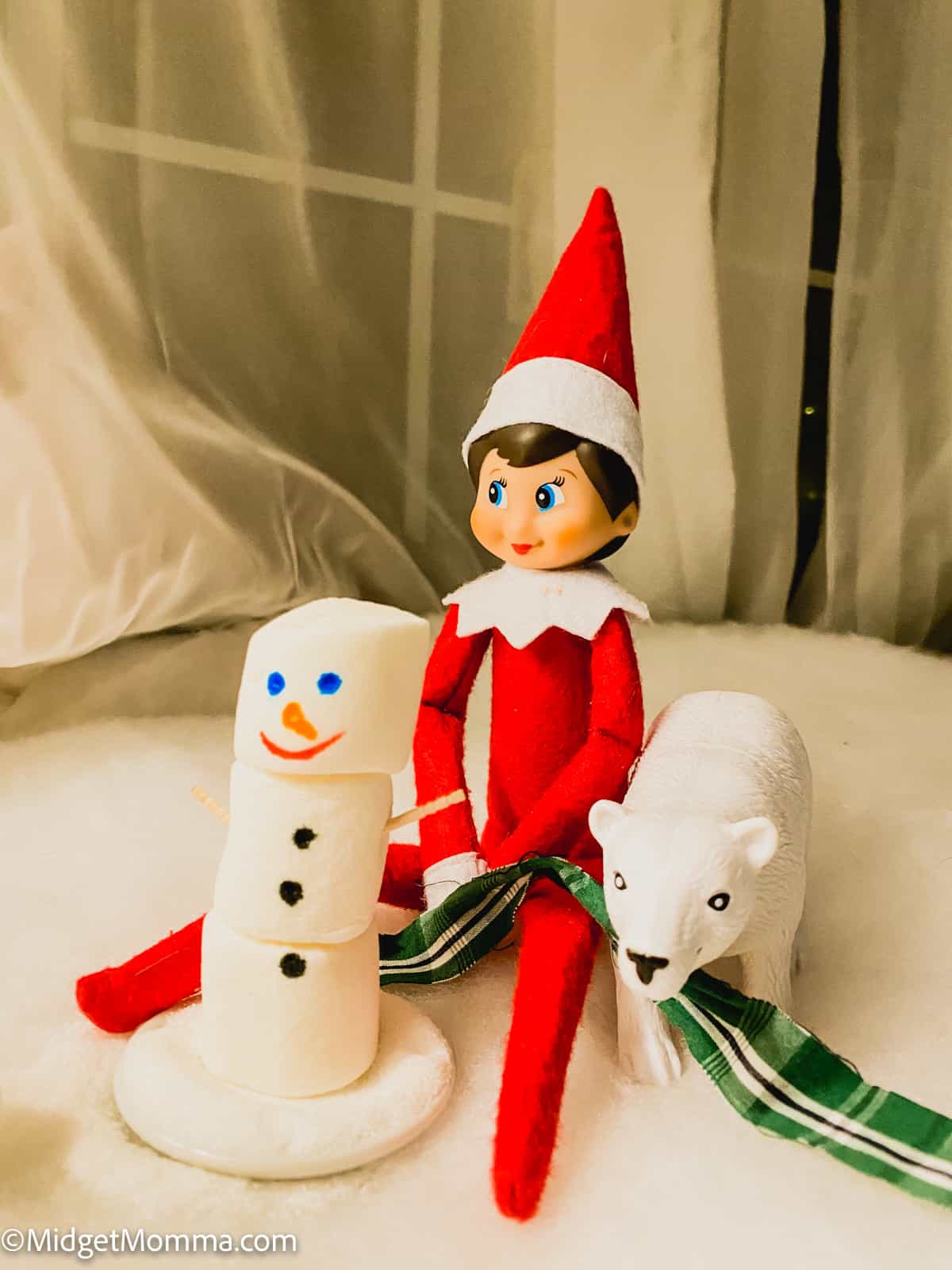 Build a Snowman
Using large marshmallow and some pretzelt sticks build a marshmallow snowman. Leave a not that says "Do you like my snowman?" You can also leave out the same supplies for your kids to build their own marshmallow snowmen and have a note that says "do you want to build a snowman?"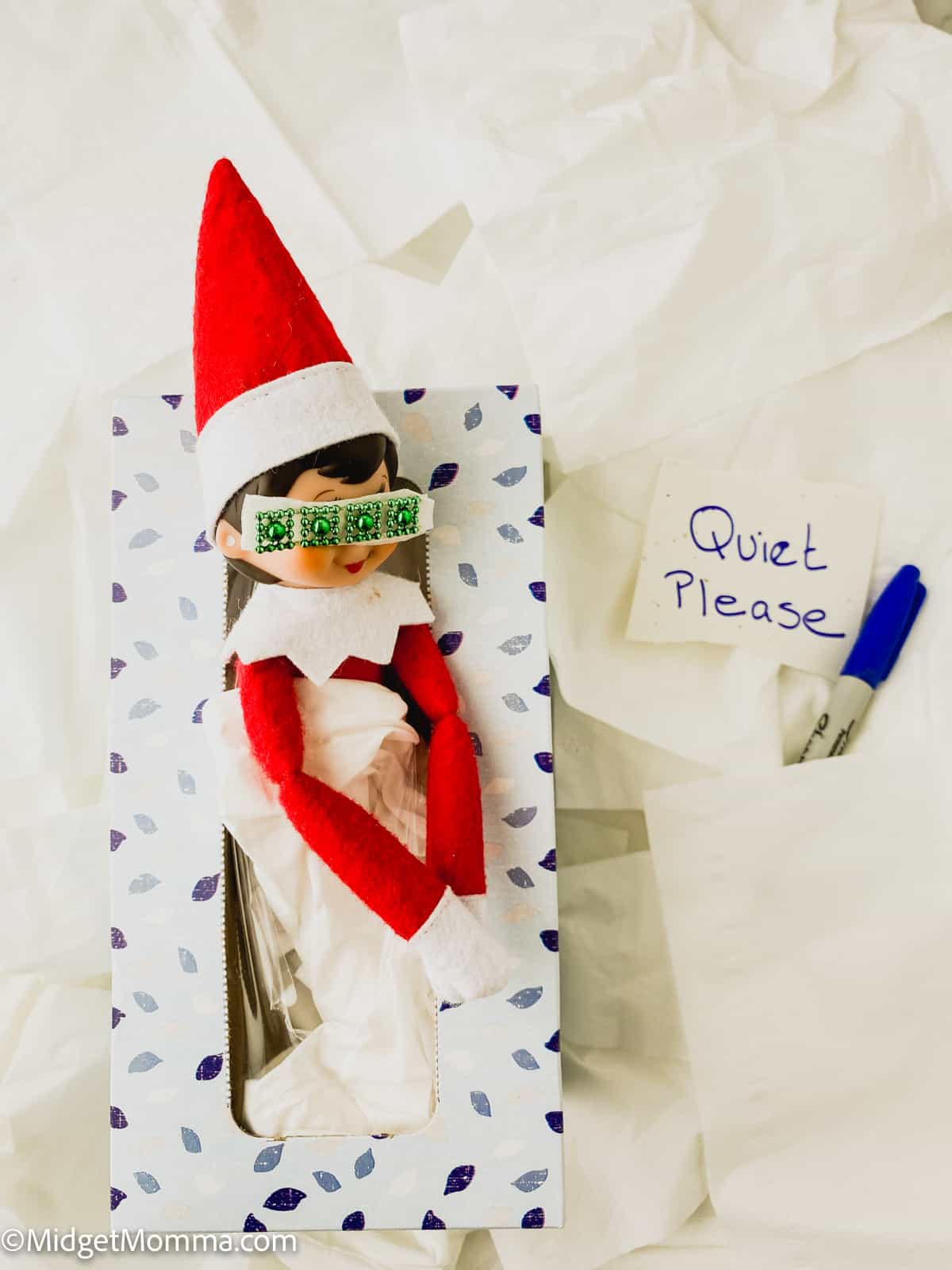 An elf nap
Sometimes you just want to get to bed yourself, so set the elf up as if they are taking a nap. Place them in a box of tissues, put them in your pet's bed, or even in a spare bedroom if you have one. It is so simple, but in the morning you could ask your child to find them. It will keep them guessing.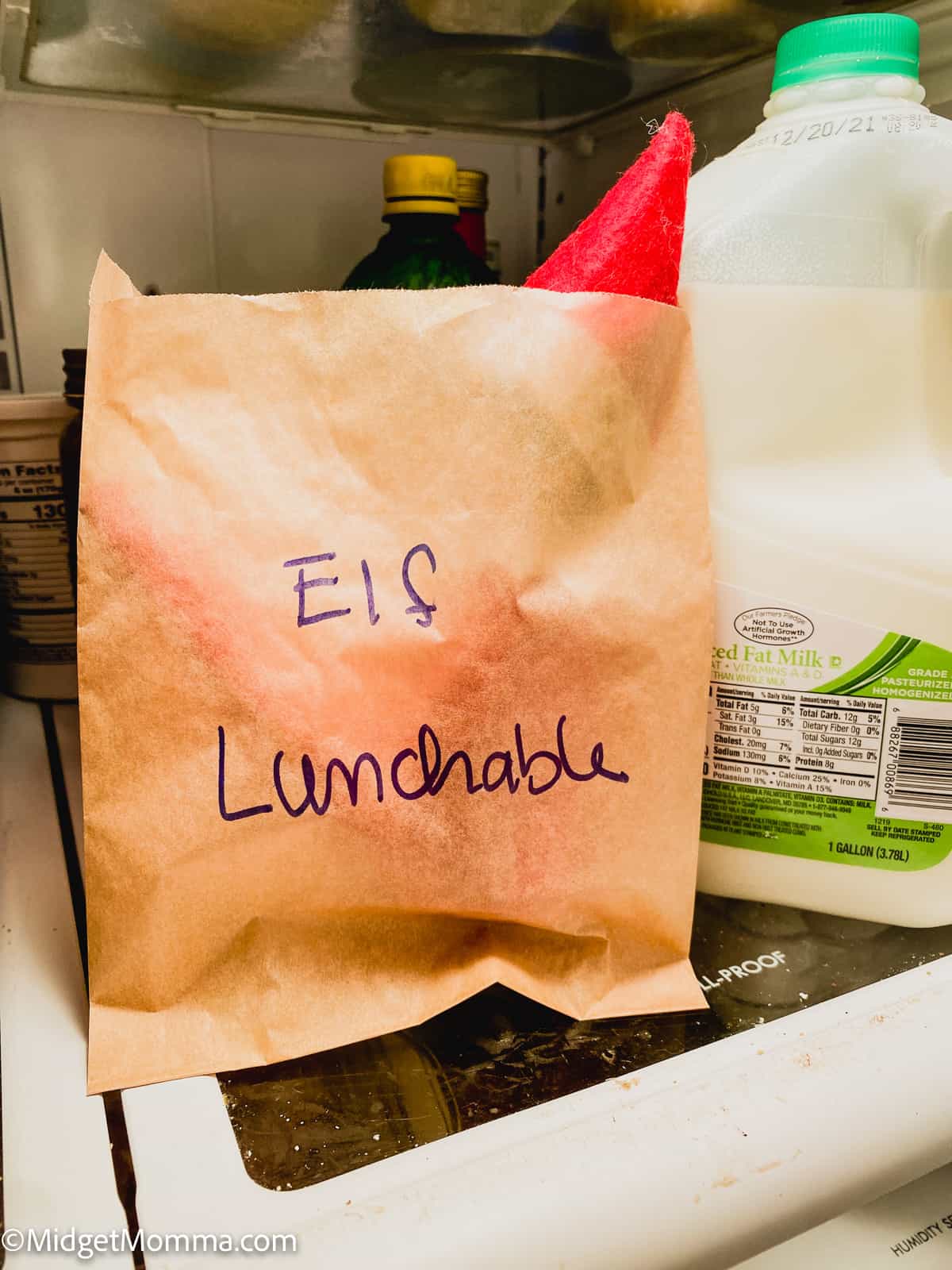 Elf Lunchable
Using a lunch sack or a paper sandwich bag turn the elf into a lunchable! You can also have the elf pack lunch for your kids, of course that means there will be lots of tasty treats and sweets!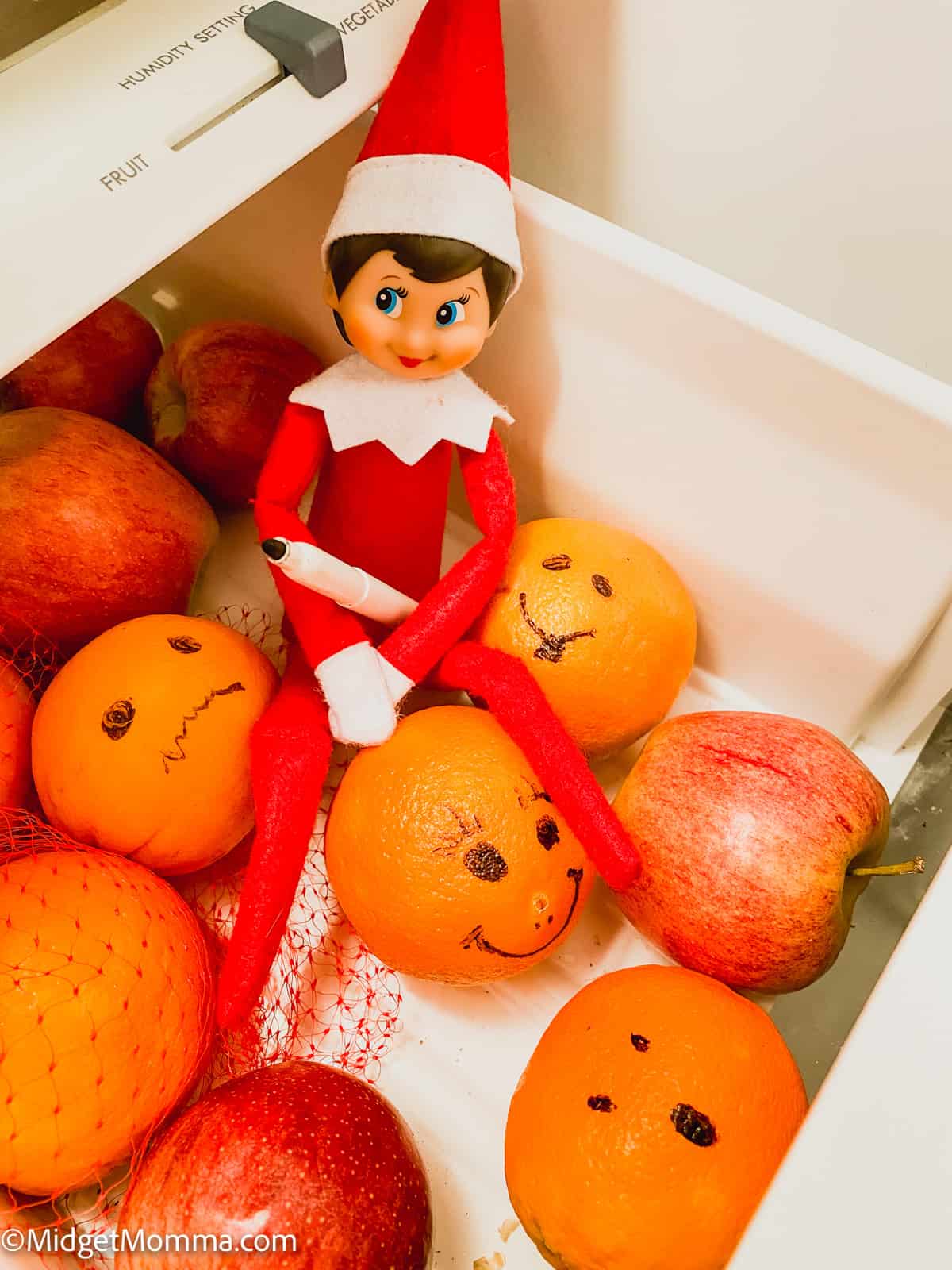 Cute Face on Fruit
With a marker draw silly and cute face on fruits. It is important to only use fruit that has a peel like an orange or banana.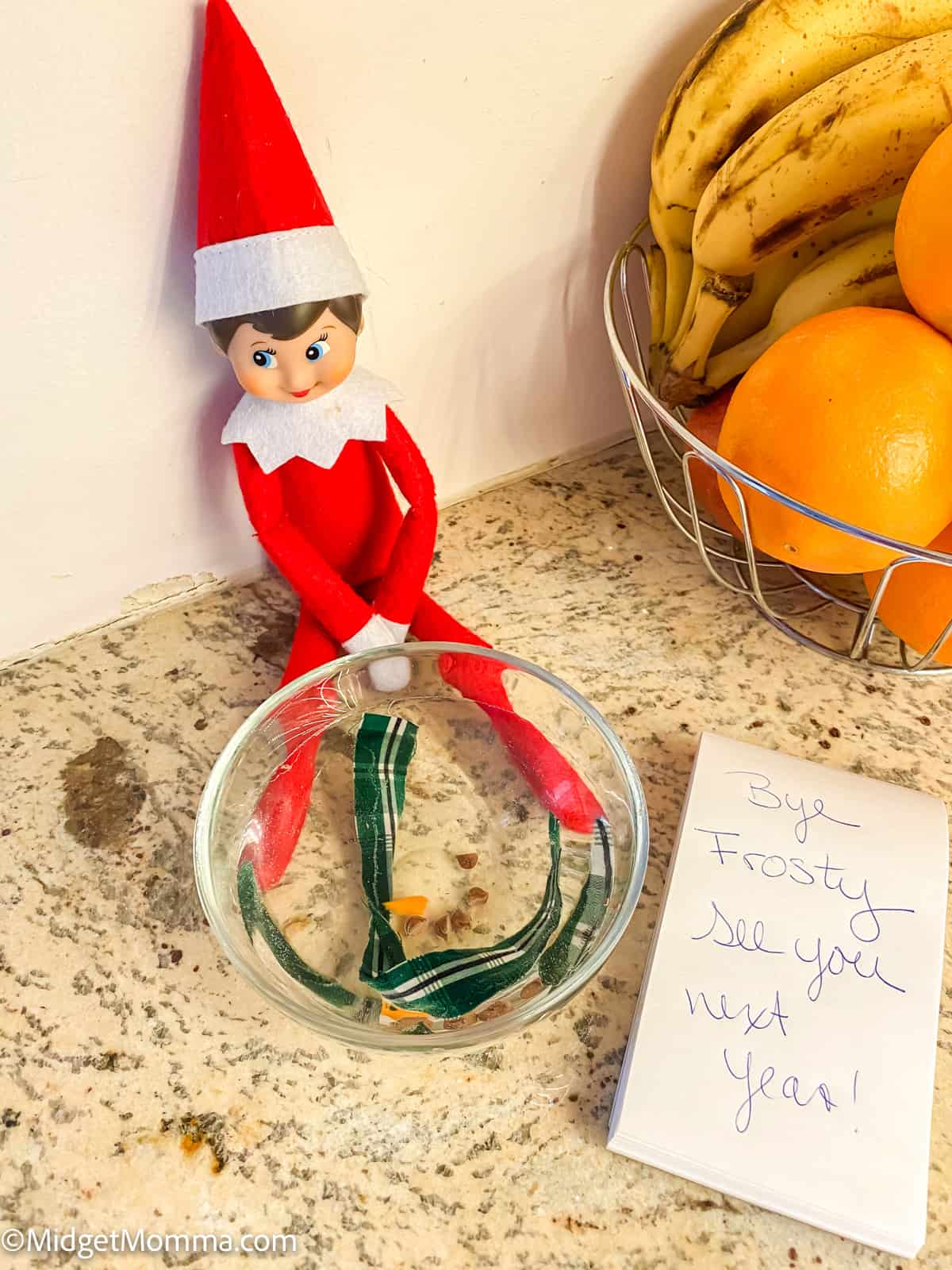 Bring home a snowman
In a bowl or a small container add water, a fake carrot, a piece of fabric for a scarf and little pepples for rocks and mouth. Once inside the house we all know what happens to a snowman. 😉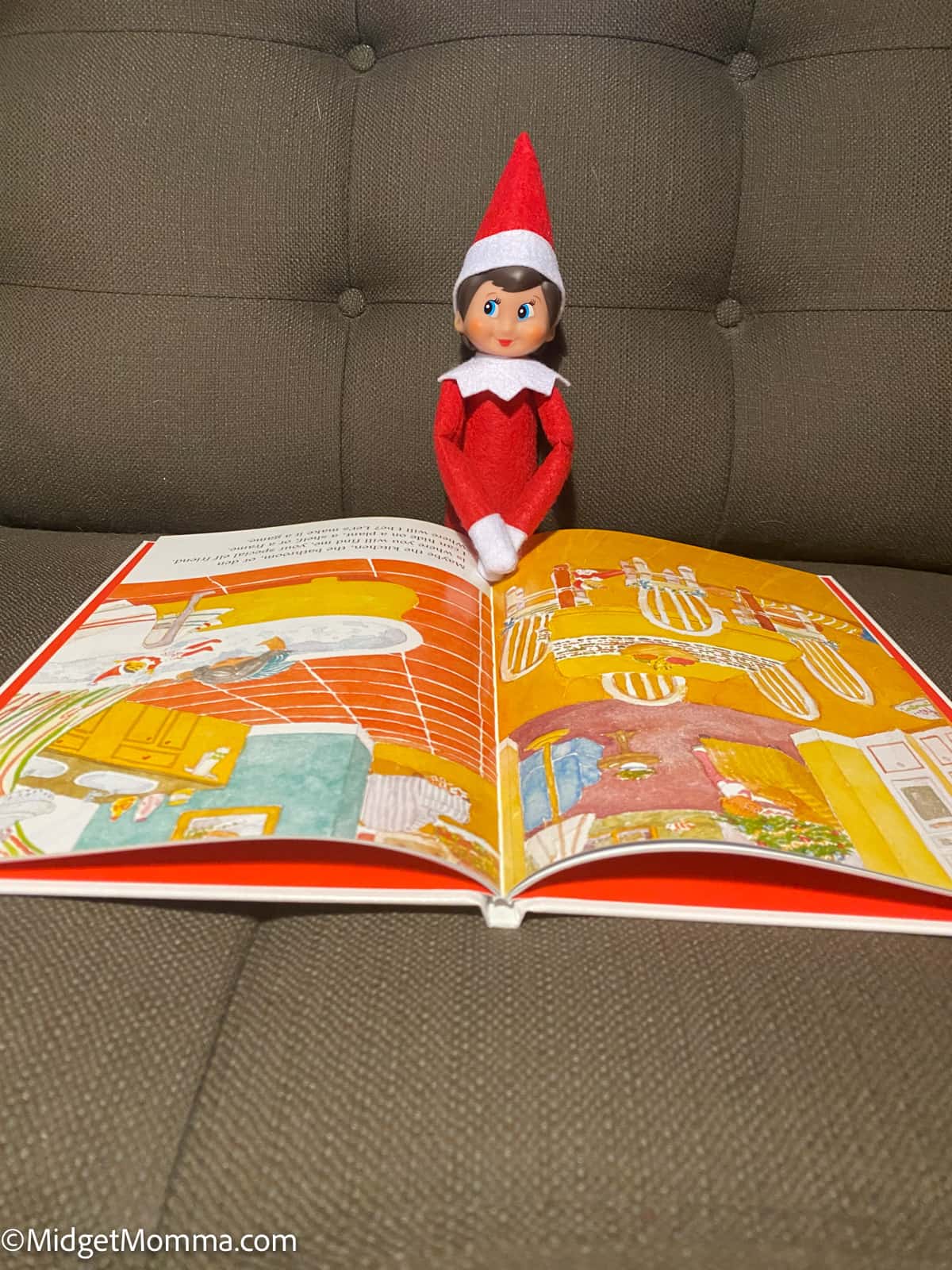 Read a book
Get your child's favorite book and have the elf reading it. When we do a book reading elf idea, I also like to have the elf bring a new Christmas book for the kids to read. Totally optional but a great way to get the kids reading.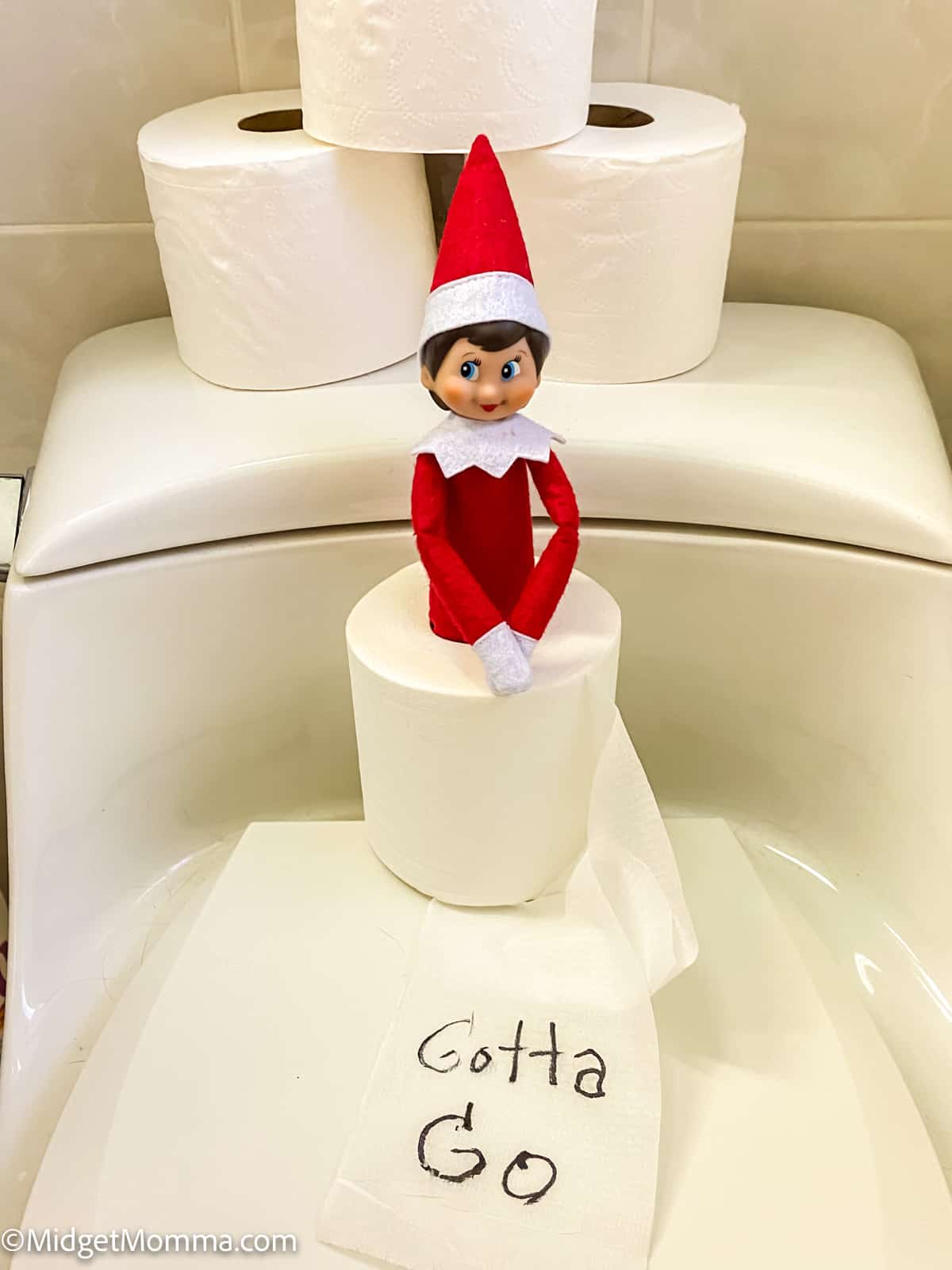 Toilet roll
There is so much you can do with one simple roll of toilet roll. Have your elf rolling down the stairs with a trail of toilet roll behind them, or simply wrap some toilet roll around the Christmas tree and pretend that your elf has decorated it for you.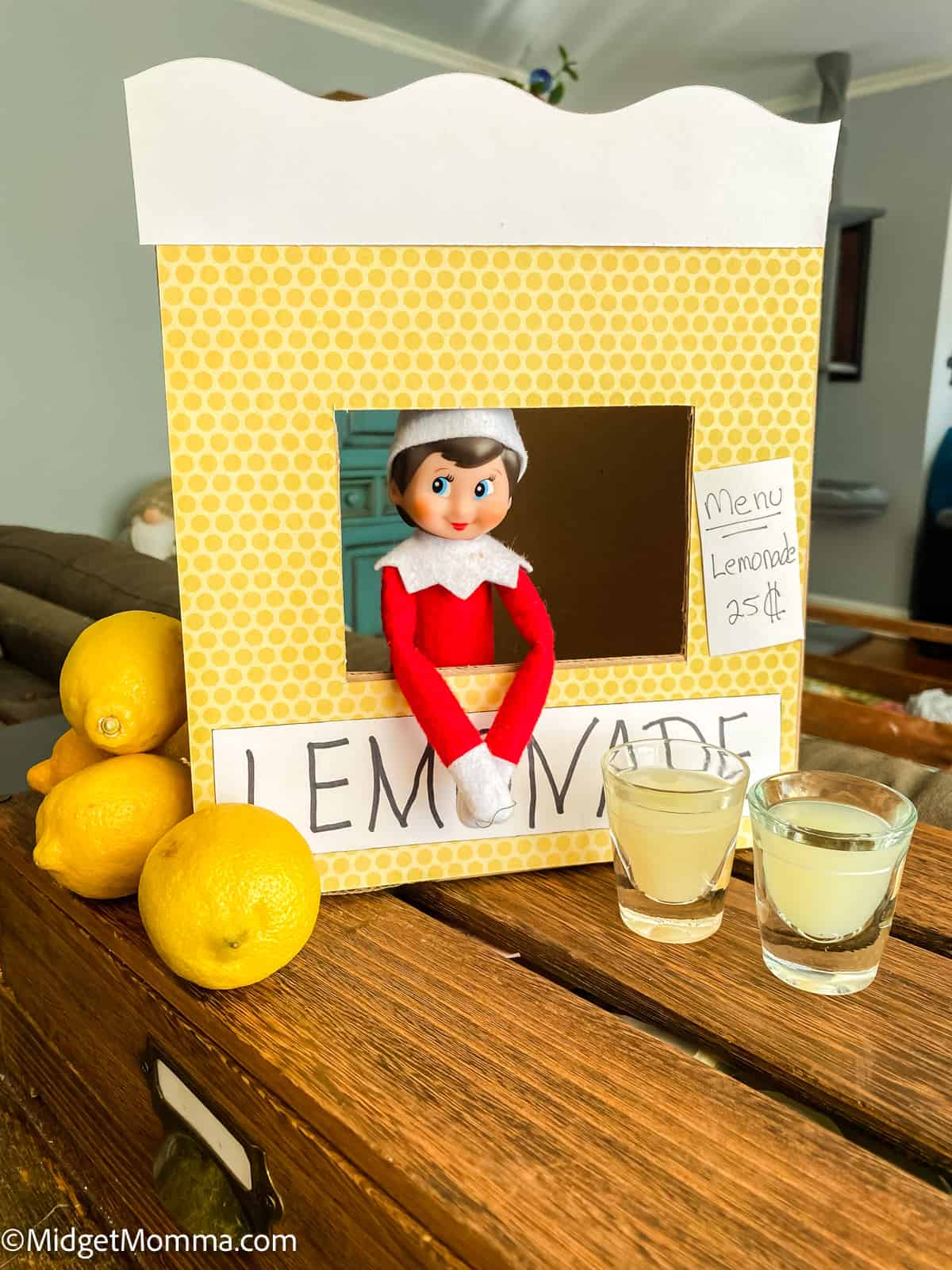 Selling "Lemonade"
Most kids love a bit of toilet humor, so this could be a great one to consider. Simply dilute some lemon juice in a few plastic shot glasses and set them up with a stand that says selling lemonade. The funny bit would be to stand your elf as if they are peeing into the cup. This is where the naughtiness and funny element comes into play.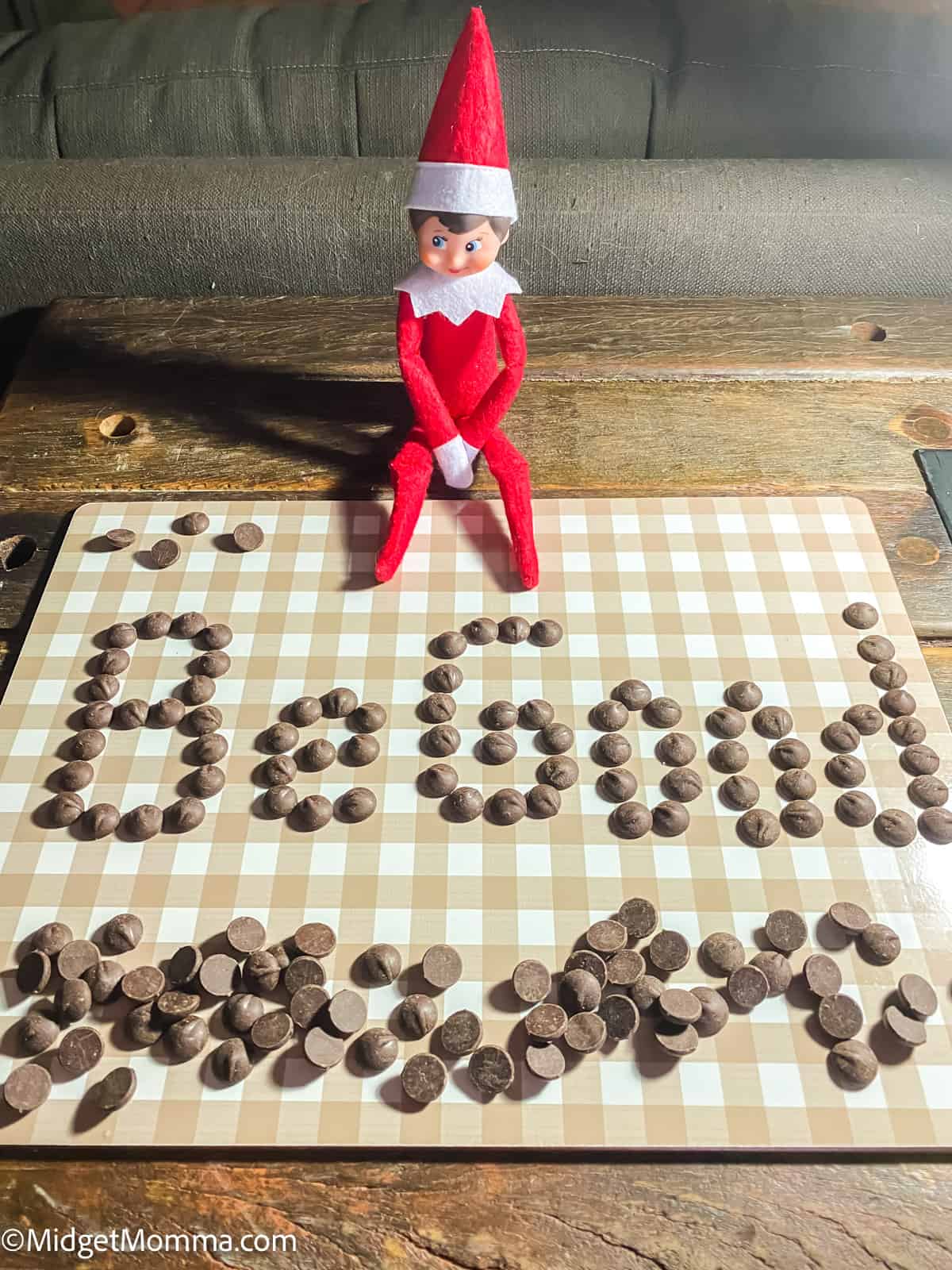 Candy Messages
On the counter or on a baking sheet use candy to spell out a message from Santa or the Elf. M&M's, skittles, chocolate chips, or any other small candies that you have on hand.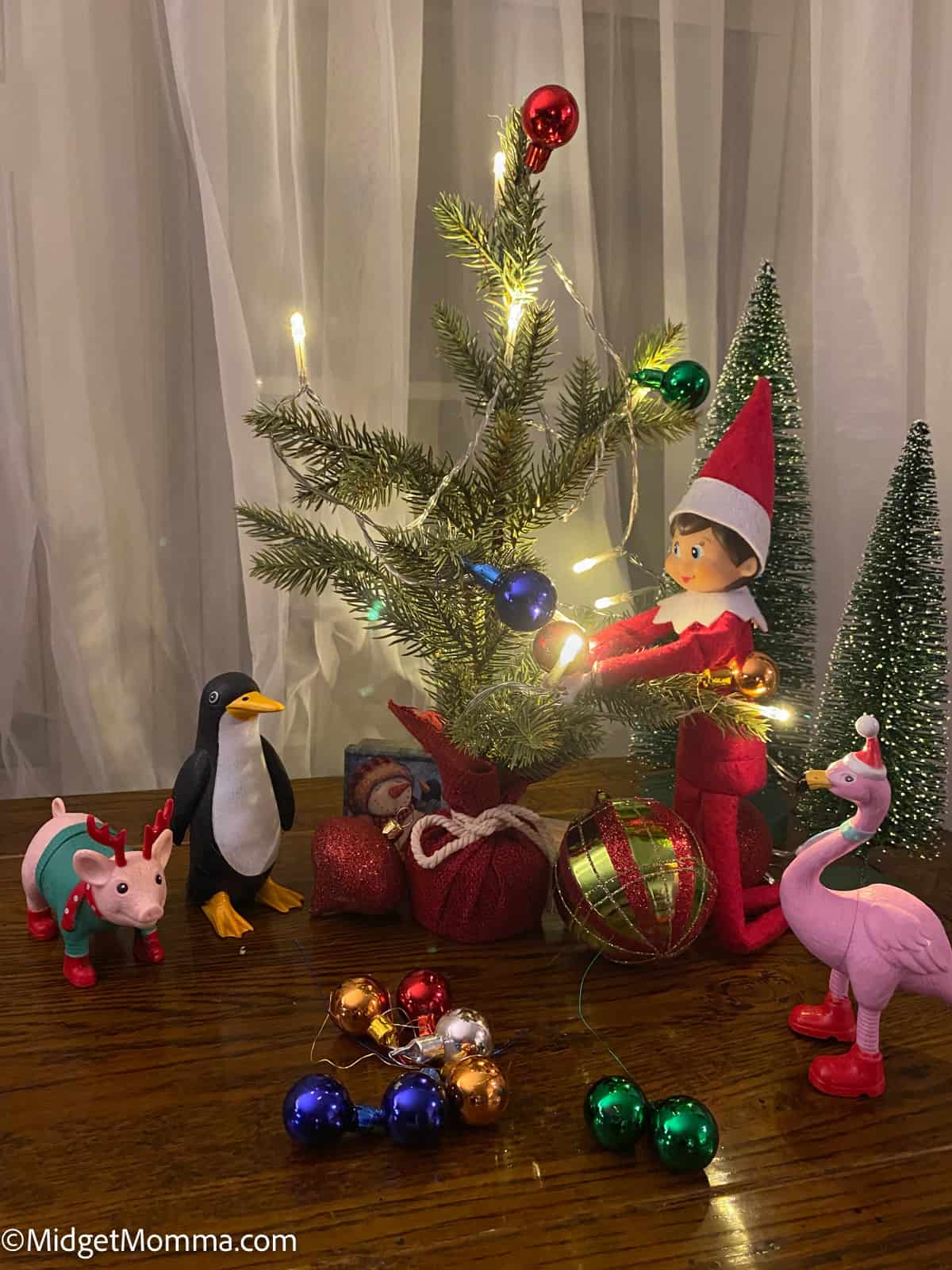 Decorating a Small tree
A small tree with small decoration, the elf and some of their friends are the perfect cute and easy Christmas elf on the shelf idea that is super cute. If you want to go further, wrap some tiny presents and put them under the elf tree too.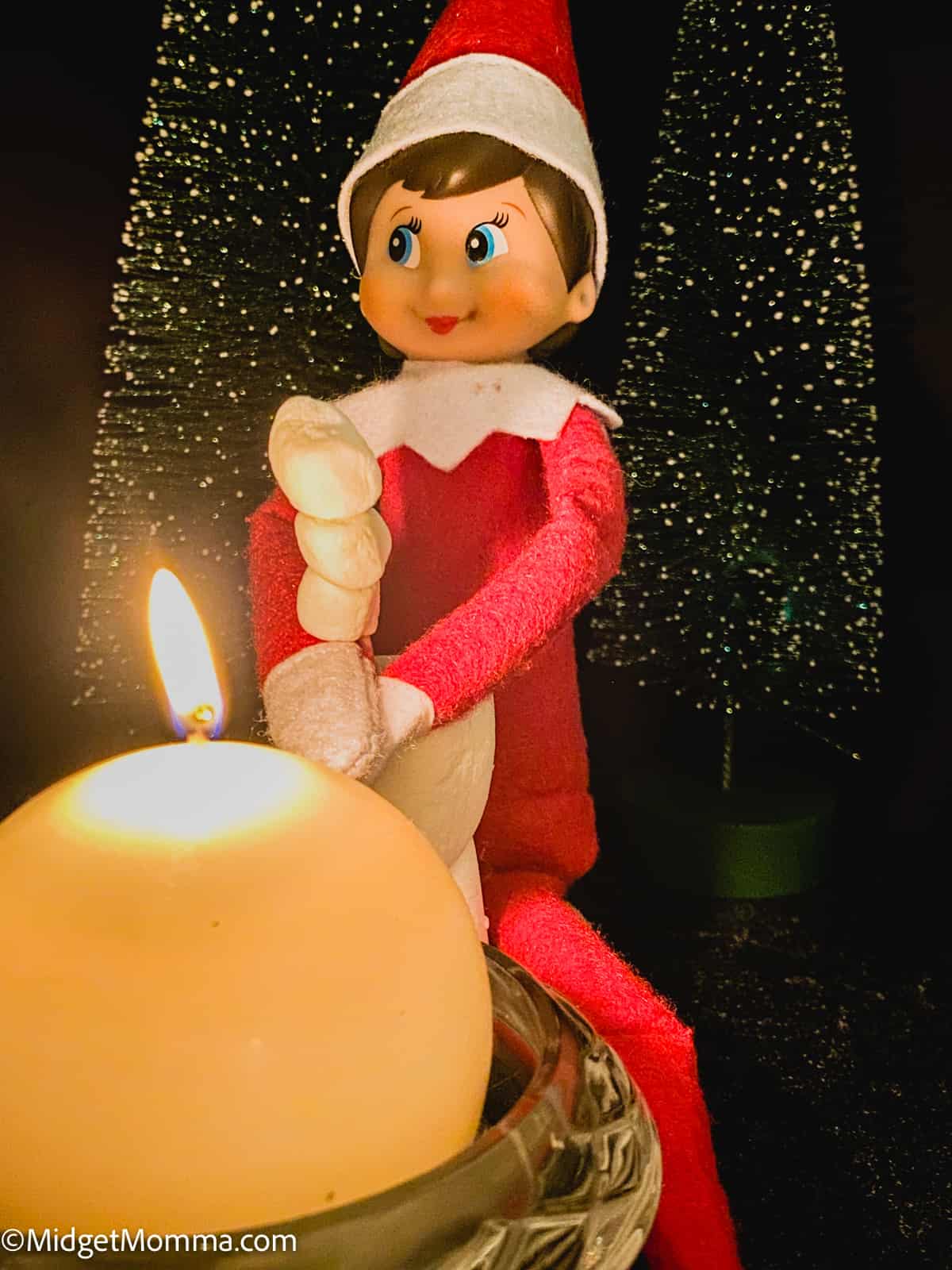 Roasting Marshmallows
Using mini marshmallows and a toothpick put the mini marshmallows on the toothpick. Then sit the elf next to a candle or an electric candle so they can roast their marshmallows.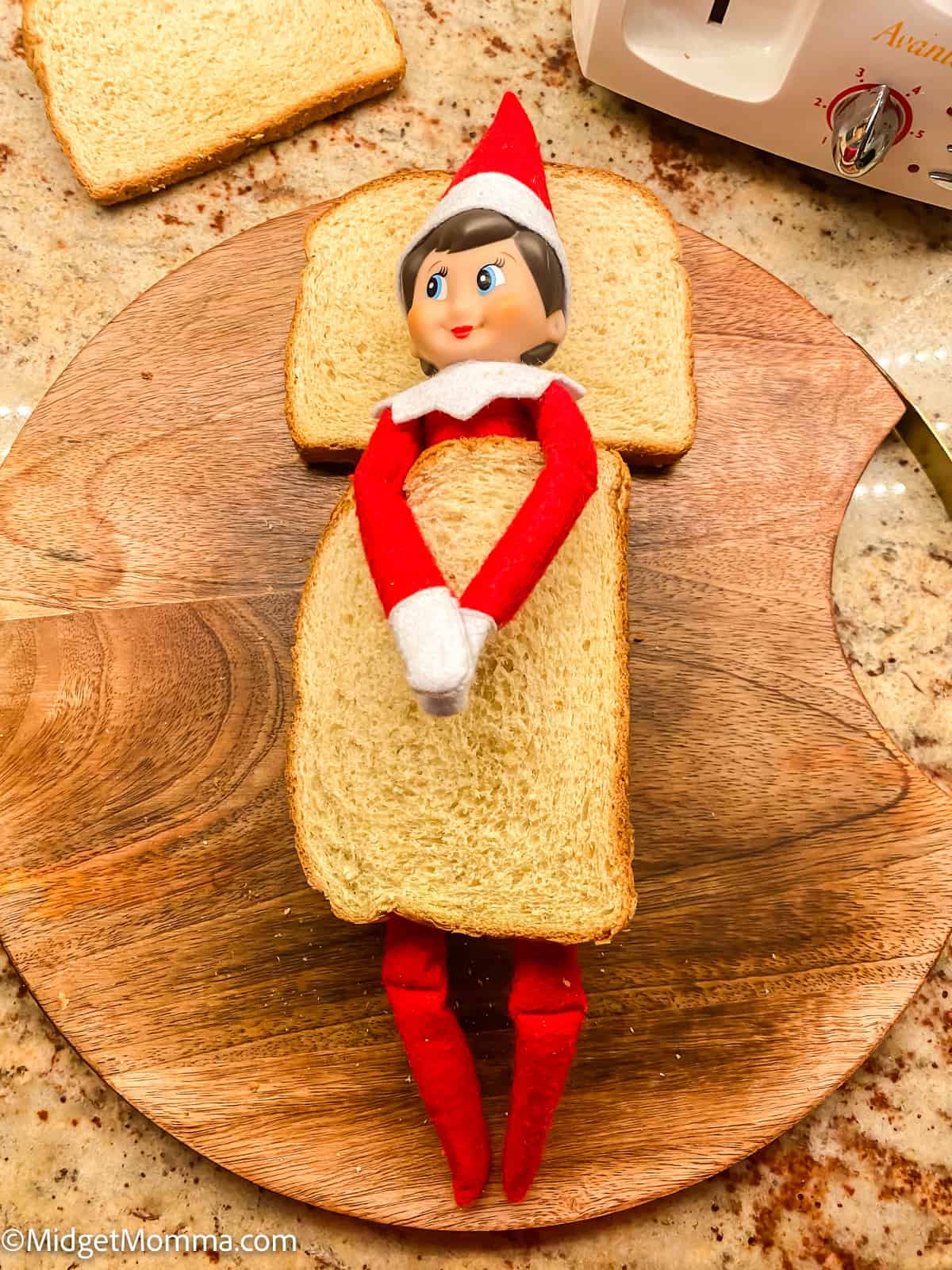 Toasty Elf
When it is cold outside the elf needs to be toasty warm, pop some toast in the toaster and then have your adorable little elf get all toasty warm between 2 pieces of toast.
Elf on the Shelf Printables
More Christmas Fun for Kids
You can Facetime Santa for a fun Santa Phone Call!
There are so many tasty Christmas treats that the kids will love and they are all perfect for any kids Christmas parties that you might have. Some of our favorite Christmas treats are Santa Hat Cupcakes and Whoville Cookies !
But you can check out the full list of Kid Friendly Christmas Treats and pick out your favorites to make with the kids!
If you are looking for cookie recipes we have you covered there too! Check out our Beautiful Christmas Sugar Cookies, and Christmas Tree Desserts Recipes!
If you want to have even more fun you can get Personalized Text Messages each day from Santa!
If you are looking for a totally fun activity to do with the kids, reindeer poop slime is always a BIG hit!