Did you forget to move the elf? Have no worries! We have 8 Elf On The Shelf Ideas for When You Have Completely Forgotten that the kids will love! These easy ideas will take less than 5 minutes!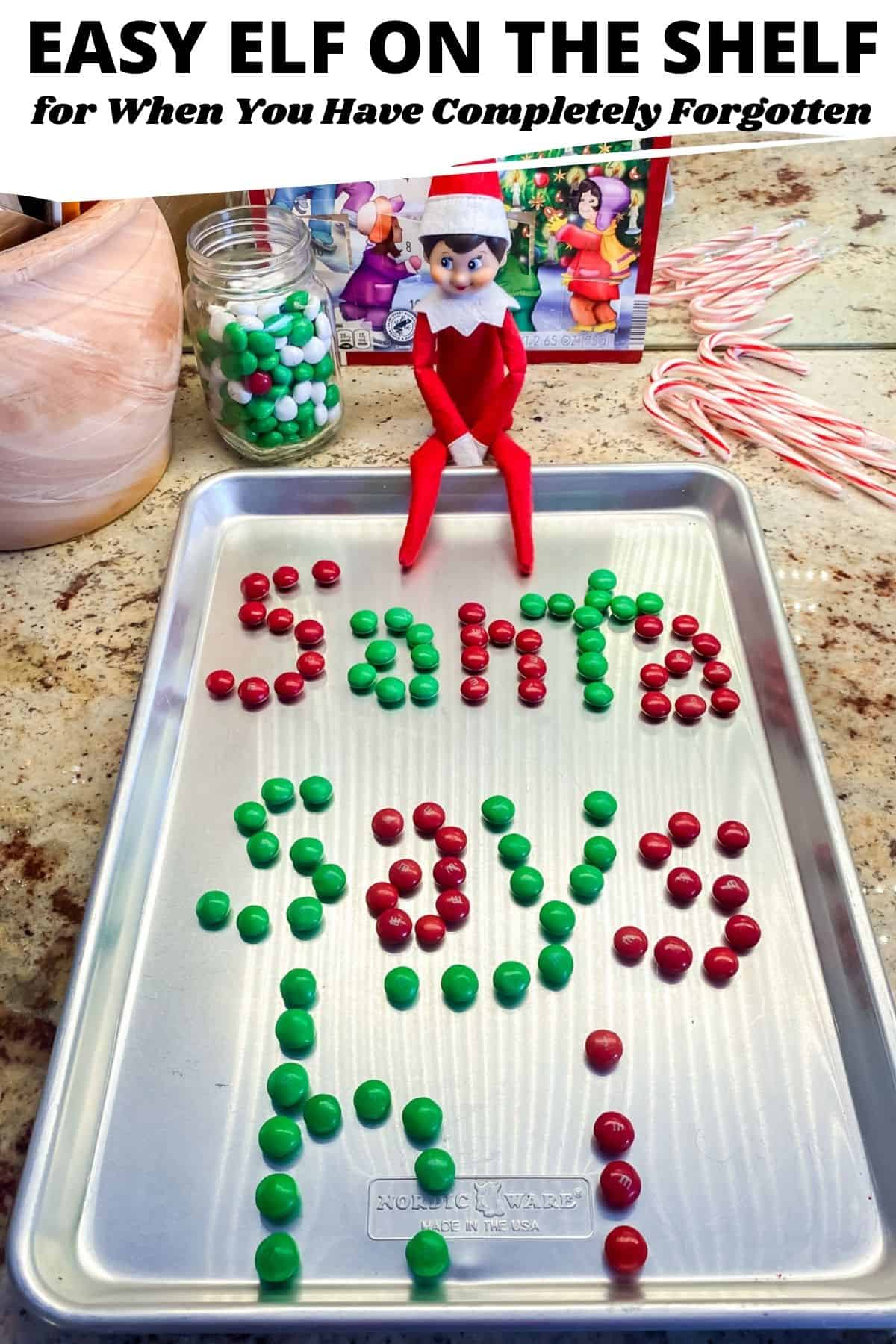 Elf On The Shelf Ideas for When You Have Completely Forgotten
We have all been there when it comes to a hectic evening and waking up realizing you haven't moved the elf. Whether you are elaborate with the antics your elf on the shelf gets up to, or you simply like to place him in particular situations, there is nothing that hits your nerves quite as much as waking up and knowing that you need to come up with something quickly. It is such an easy thing to do, and while your elf on the shelf can be completely magical for your kids, it can be a nightmare for parents. But I have you covered. I wanted to share with you some elf on the shelf ideas for when you have completely forgotten. 
What is Elf on the Shelf?
Year after year, children and adults alike are baffled by the mystery of how Santa really knows who's been naughty or nice. After much urging by the elves and Mrs. Claus, Santa has allowed his biggest secret to be revealed in The Elf on the Shelf: A Christmas Tradition. At the start of each Christmas season, the elf appears to serve as Santa's eyes and ears, traveling back to the North Pole each and every night to make a detailed report of the day's activities. Children can register their elf online to receive an official adoption certificate and a special letter from Santa.
Still need more Elf ideas? Check these out!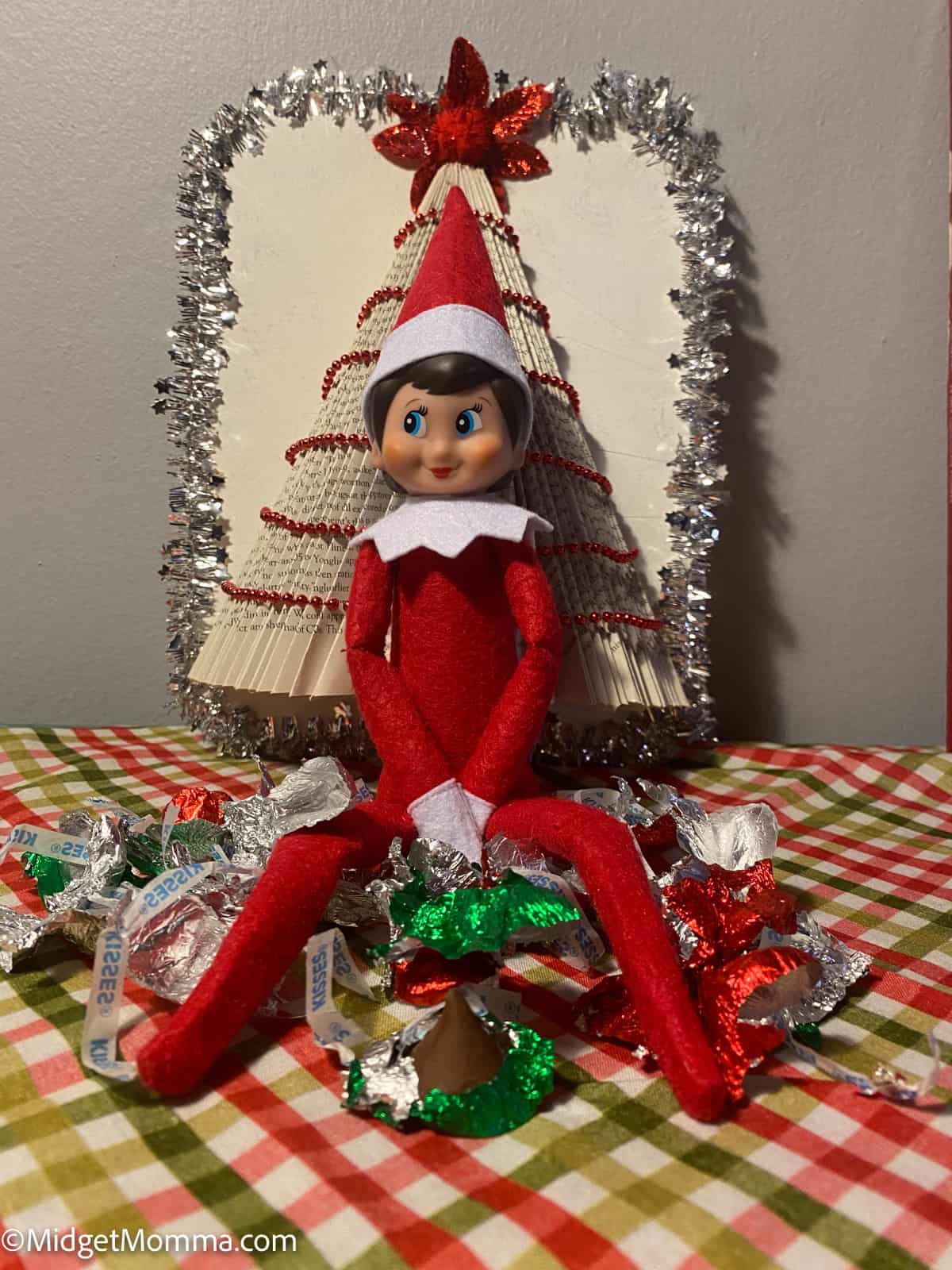 Pop the elf next to some Christmas candy
A very simple idea that can get the kids wondering how naughty their elf has been would be to place them near some Christmas candy. You could simply place them there and spread a few wrappers around, or if you do have a little time before your kids come looking for them, then why not get a little creative with it? You could smear a bit of chocolate spread on their mouth, throw candy around, or just scatter it in different places. Your kids will feel like the elf has been up to know good and you can really play on the fact that they have eaten some of your Christmas candy.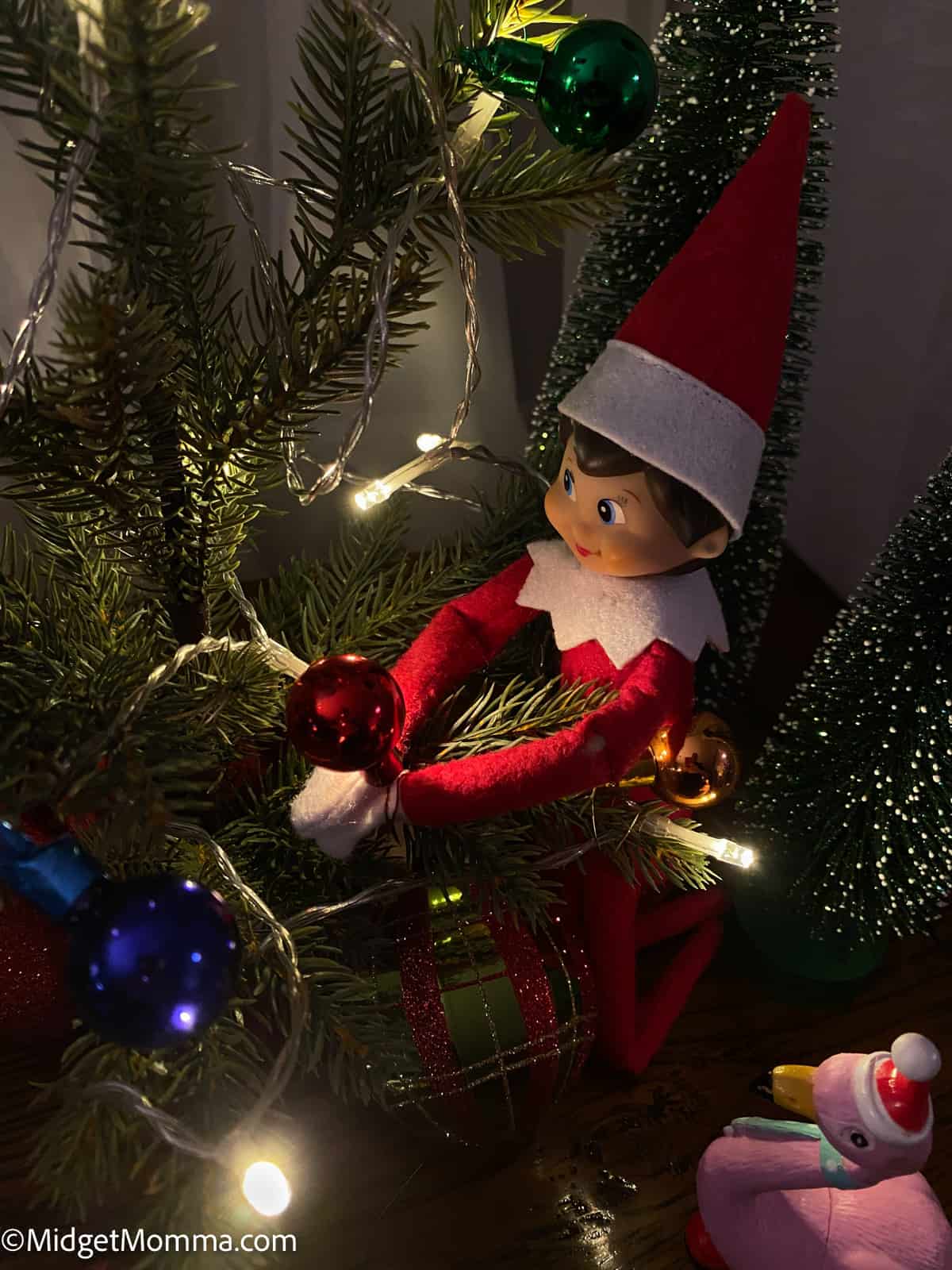 Hide the elf in the Christmas tree and other potential hiding places
If you are really short on time then why not place the elf in the tree? If you do have a little time to spare write a quick note asking your kids to find them. They could have a lot of fun looking around trying to spot them. Of course, the Christmas tree isn't the only place you could hide your elf. Why not pop them in the refrigerator, the freezer, in a cupboard, or even in a different room. Writing a note adds to the mystery, but if you don't have time for that simply explain you heard a bit of banging last night and you wonder where the elf could be.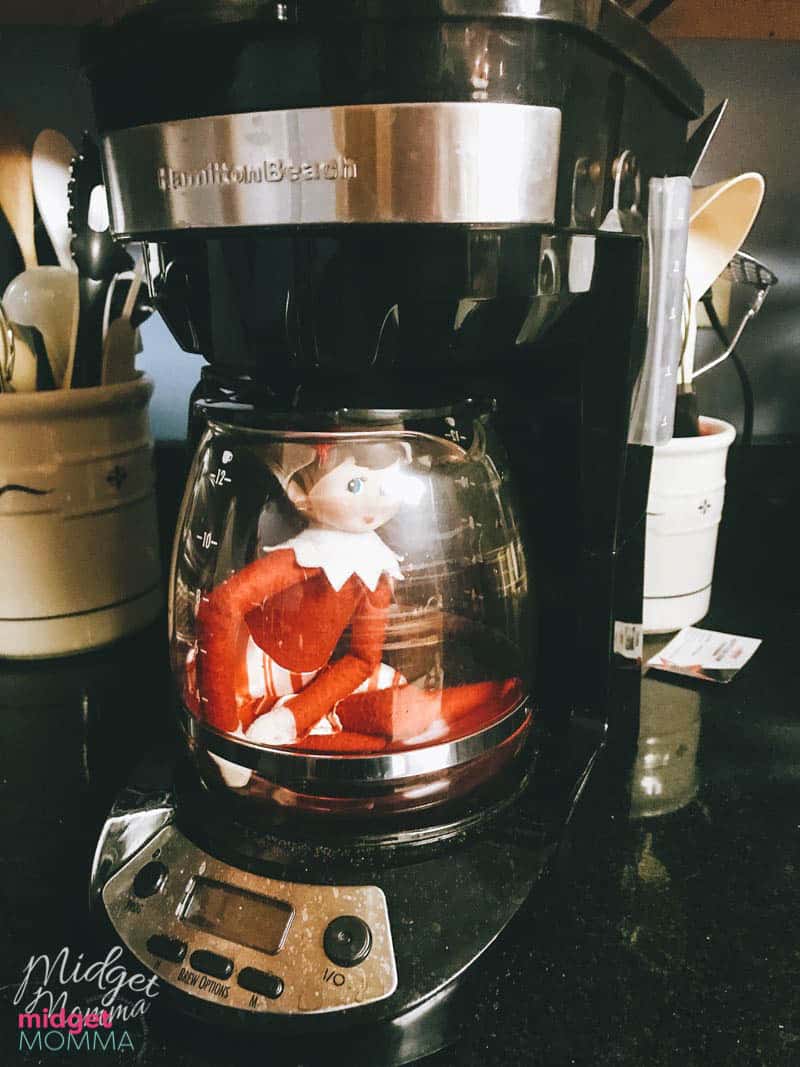 Use household items
Sometimes you can still be creative even with the shortest amount of time, and there will be plenty of household items you could use to help you do that. First up, if you have a box of tissues, why not place the elf inside? Wrap a few tissues up and place it as if it was a pillow. The elf is simply taking a nap. If you have an empty bottle then put the elf inside it, or even a toilet roll.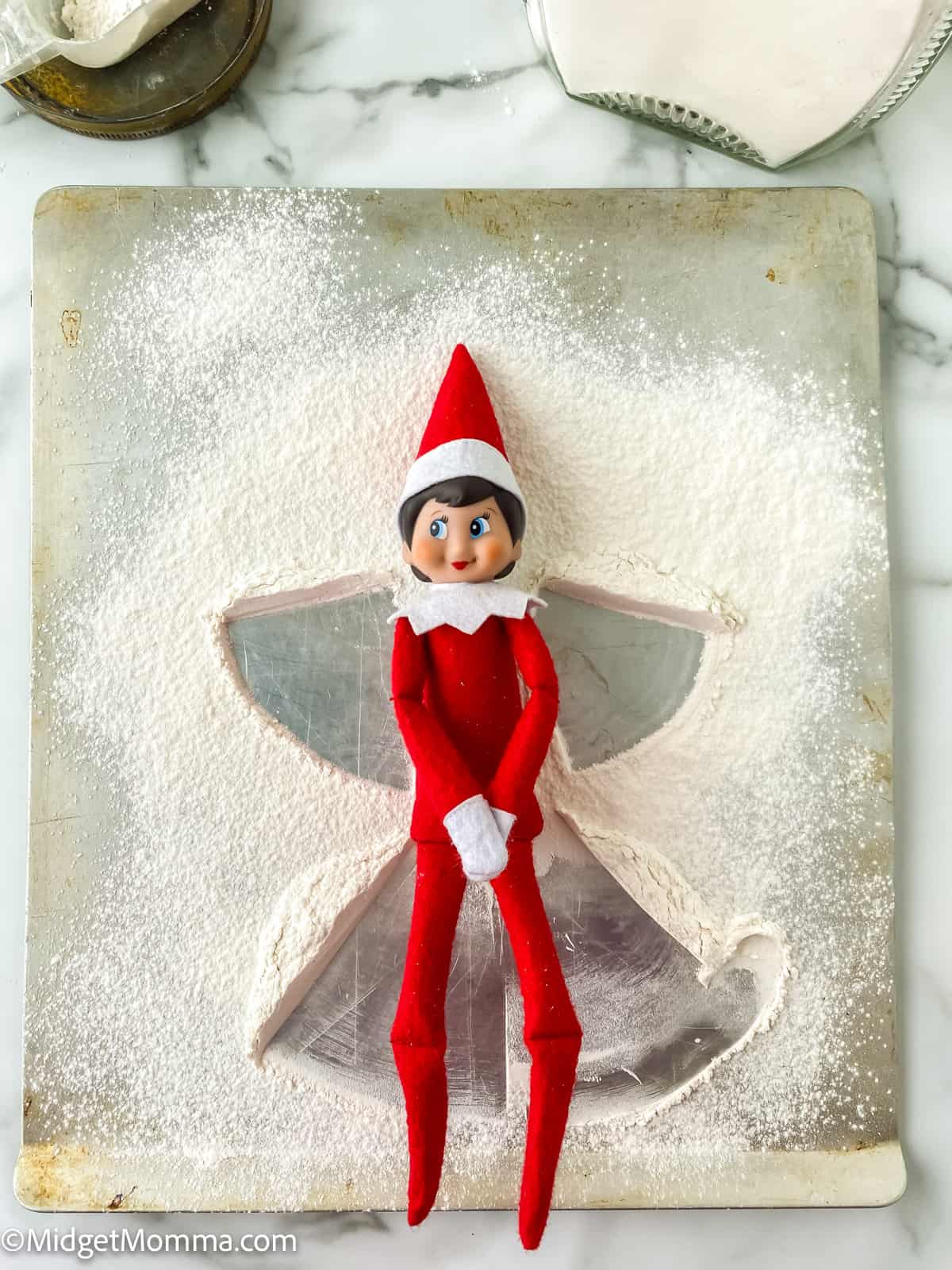 Flour angels
A messy one is always going to delight your kids, but if you are short on time, then why not consider getting the flour out. Place a scattering on your countertop and then place the elf as if they were to make a snow angel. The kids will find this funny because they have created a mess, but it isn't so bad to clean up once they are at school.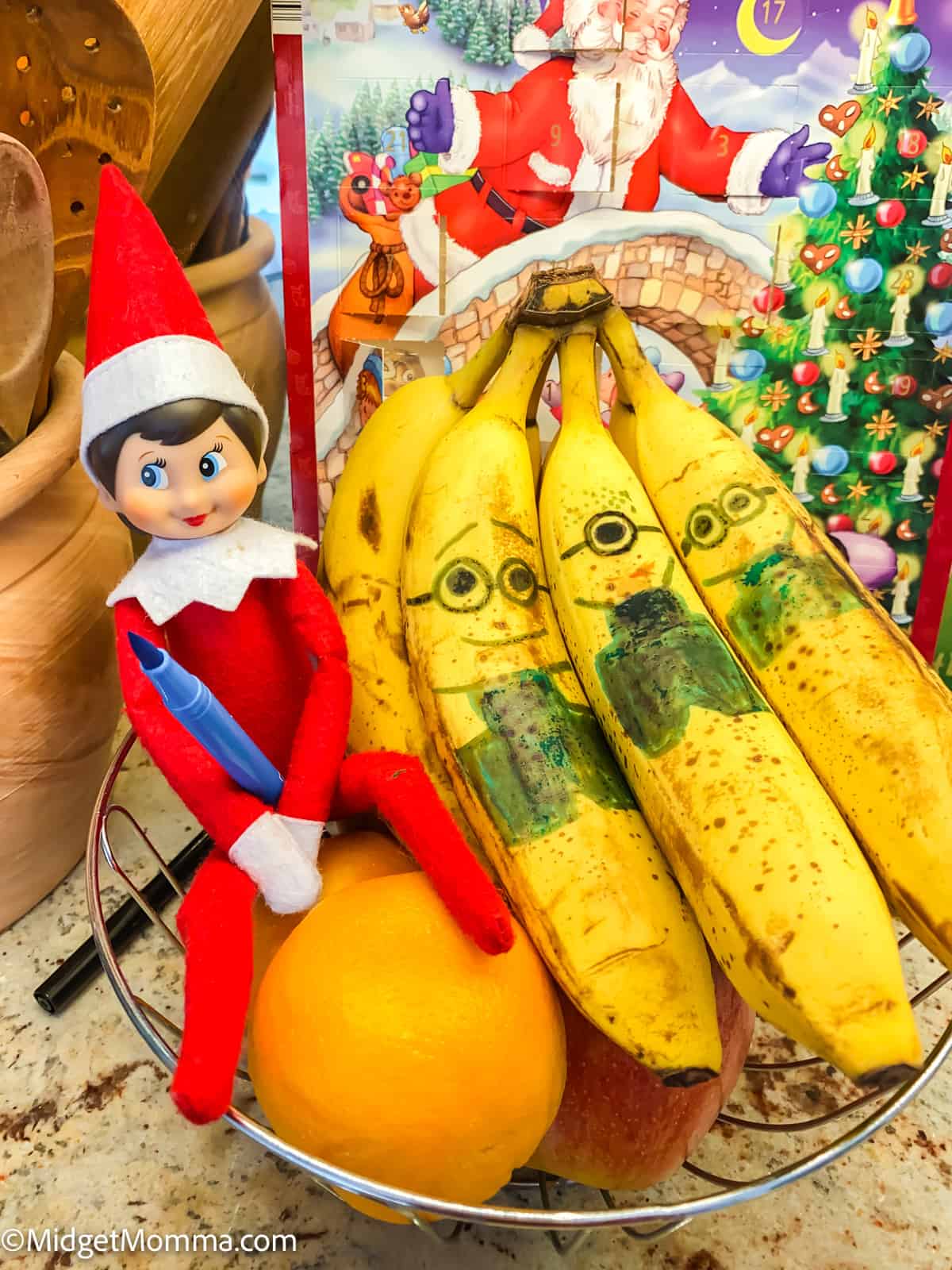 Drawing on the fruit
Another one that gives the impression that the elf has been up to naughtiness is to get a marker and draw on the fruit. Faces on the bananas or the oranges. Make sure you do this on fruit where you don't eat the skins. They could even draw on items that your kids might take for a packed lunch. Adding to the enthusiasm throughout the day.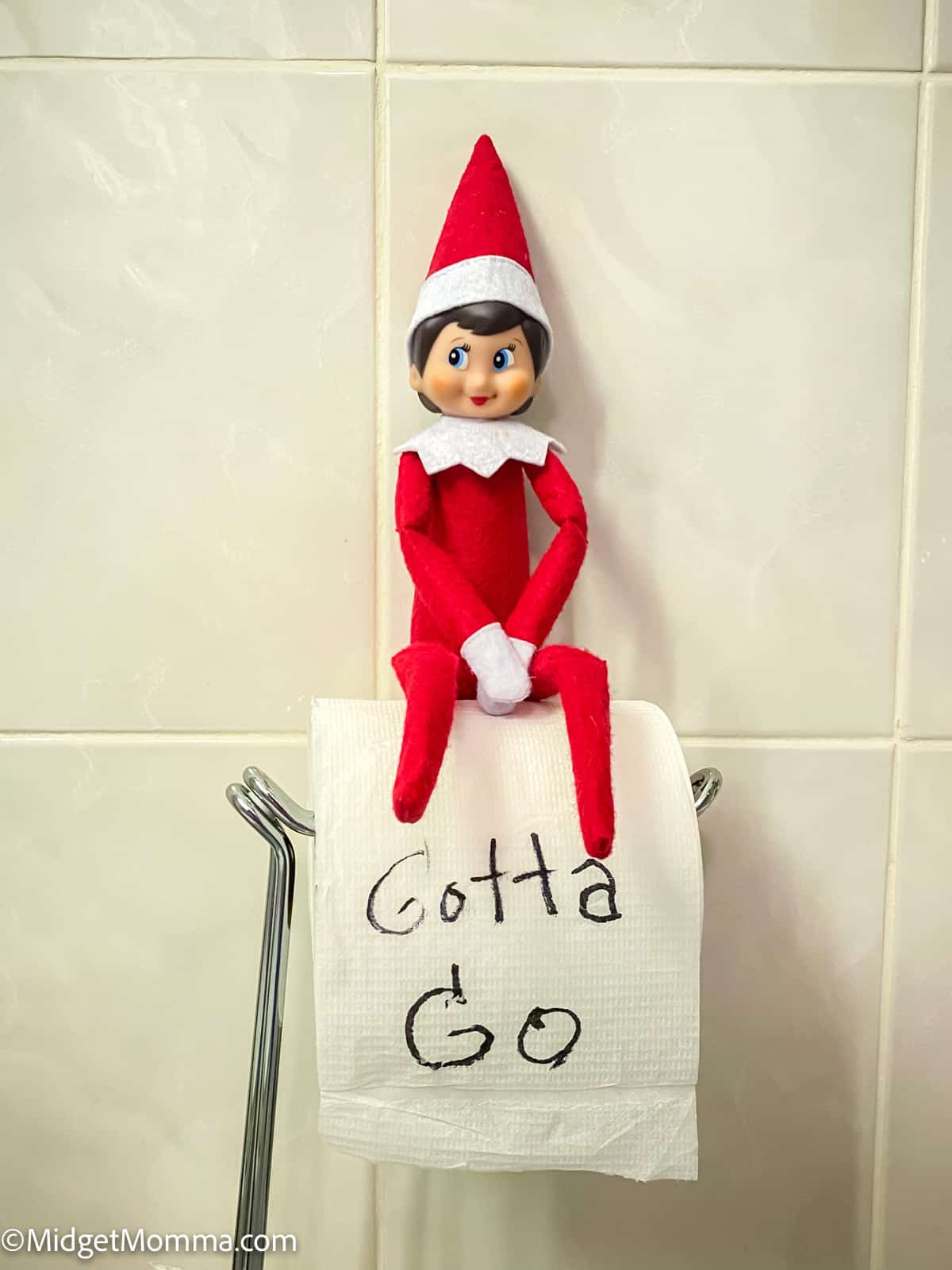 Toilet Paper roll Fun
There is so much you can do with one simple roll of toilet roll. Have your elf rolling down the stairs with a trail of toilet roll behind them, or simply wrap some toilet roll around the Christmas tree and pretend that your elf has decorated it for you.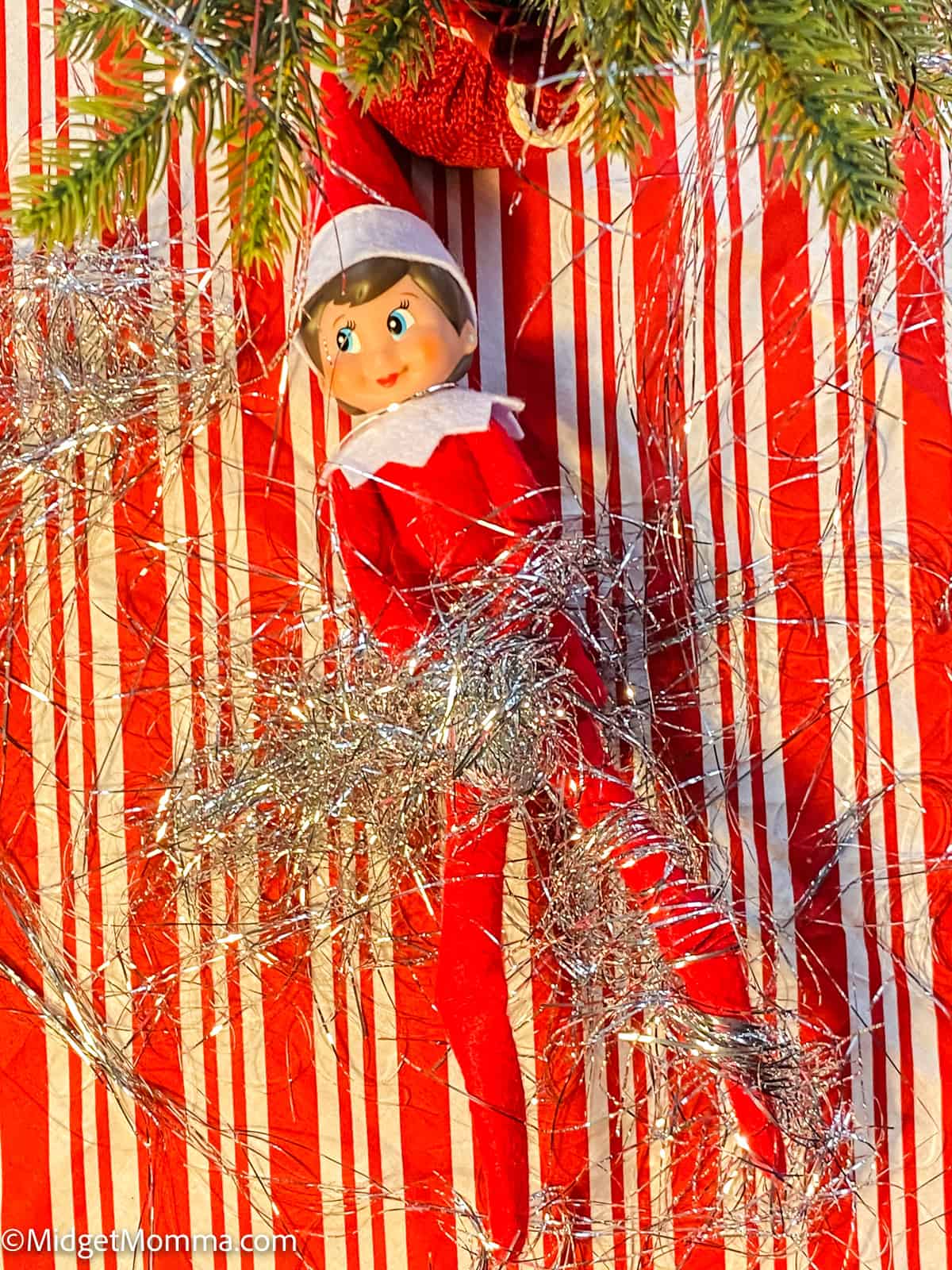 Getting into a mess
A simple one that can also be well received from your children is to get your elf into a bit of a mess. You could get the elf tangled up in tinsel and pop them under the Christmas tree. You could leave out some wrapping paper, the scissors, and some tape and show an attempt to wrap up something like a toy. Or just leave lots of paper cuttings everywhere. They could make a mess with the breakfast cereal, or put some flour about and have them create "snow" angels. A mess can be quickly created, doesn't require much effort apart from the cleaning up, and can make your children laugh. Win-win!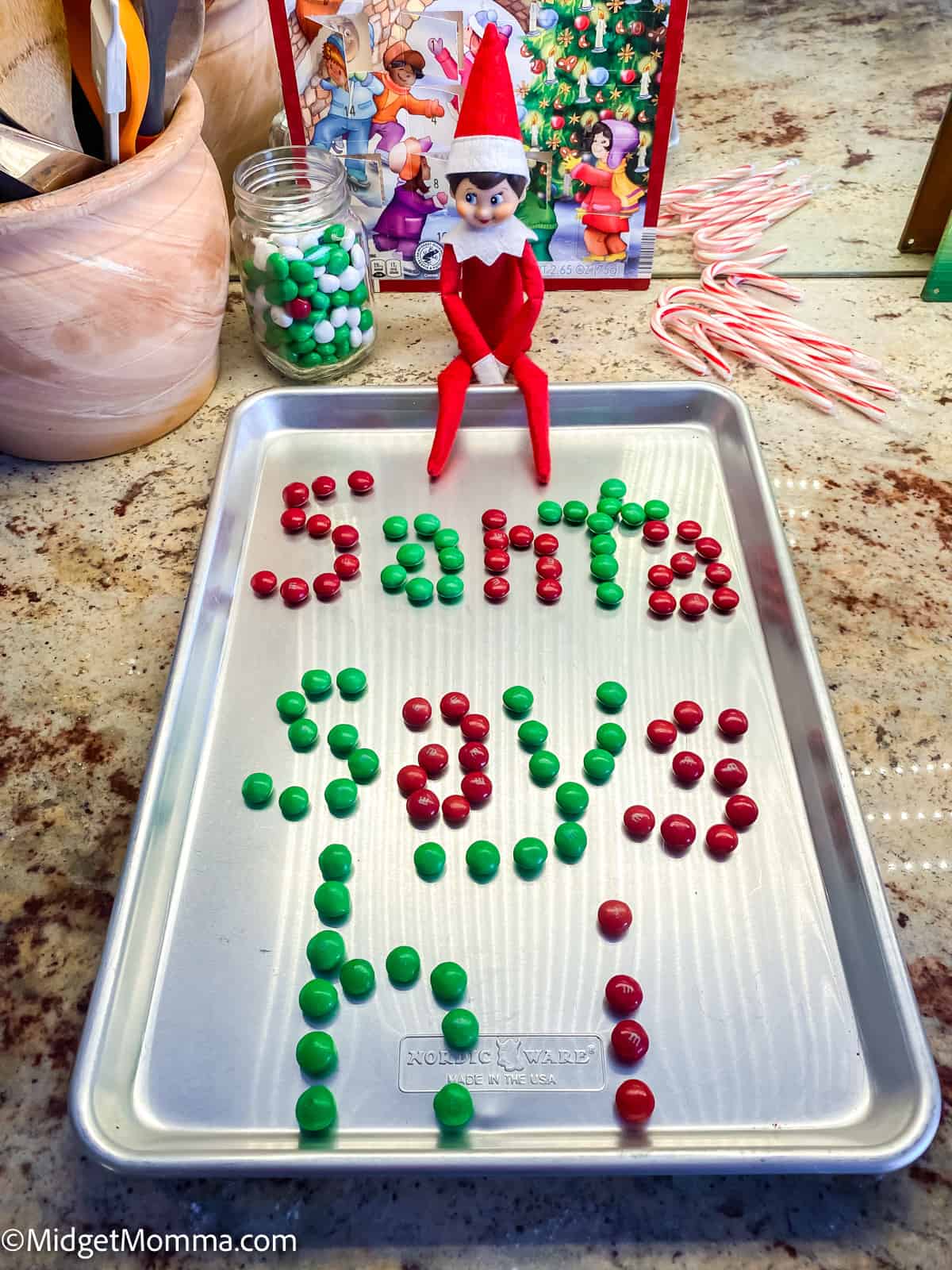 Candy Messages
On the counter or on a baking sheet use candy to spell out a message from Santa or the Elf. M&M's, skittles, chocolate chips, or any other small candies that you have on hand.
Hopefully, this has given you plenty of ideas of what you could do if you forget the elf.
Elf on the Shelf Printables
More Christmas Fun for Kids
You can Facetime Santa for a fun Santa Phone Call!
There are so many tasty Christmas treats that the kids will love and they are all perfect for any kids Christmas parties that you might have. Some of our favorite Christmas treats are Santa Hat Cupcakes and Whoville Cookies !
But you can check out the full list of Kid Friendly Christmas Treats and pick out your favorites to make with the kids!
If you are looking for cookie recipes we have you covered there too! Check out our Beautiful Christmas Sugar Cookies, and Christmas Tree Desserts Recipes!
If you want to have even more fun you can get Personalized Text Messages each day from Santa!
If you are looking for a totally fun activity to do with the kids, reindeer poop slime is always a BIG hit!