Doing Elf on the Shelf doesn't have to be expensive at all! Here some amazing Dollar Store Elf on the Shelf Ideas! Plus many of them you can do year after year to use the props again and save money!
Elf sized Christmas Tree and Train. – Grab them both at the dollar store!
Funny Apple Elf on the Shelf. Grab an apple and use a knife to make a fun face! Grab a toothbrush for a buck at the dollar store along with a stick on mustache!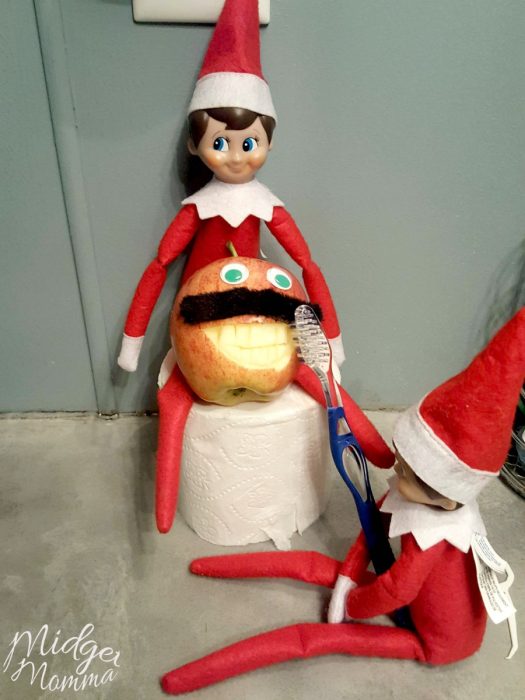 Grab a $1 tree at the Dollar Store and you have an elf sized tree!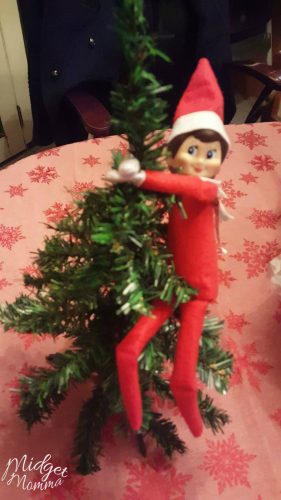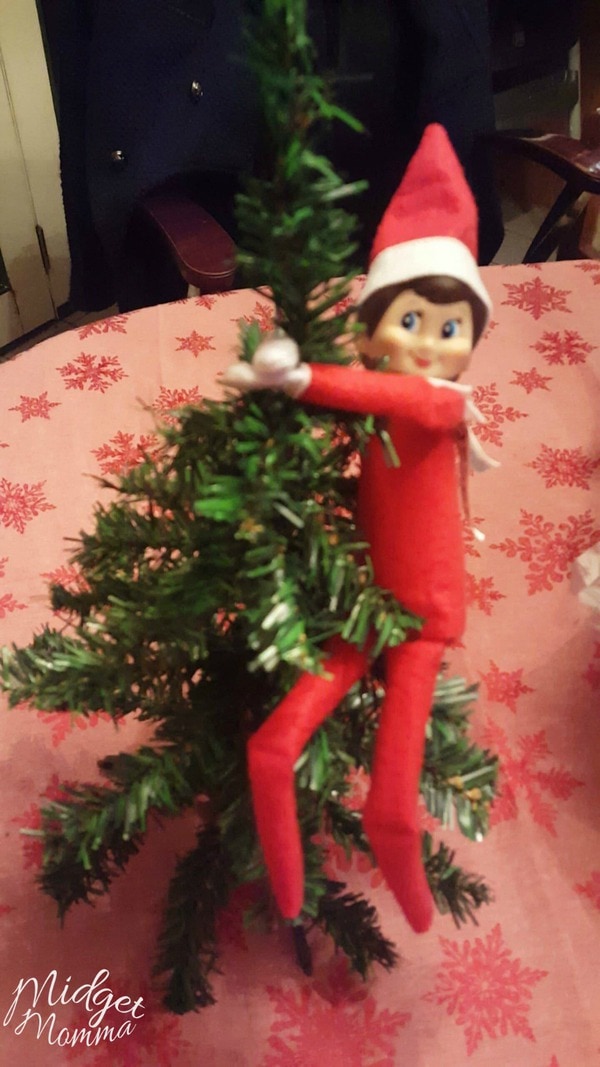 Get a box of cake mix and then write a note that the Elf wants to bake a cake!
Get a cheap can of shaving cream and have the elf decorate the bathroom.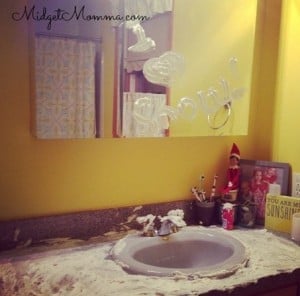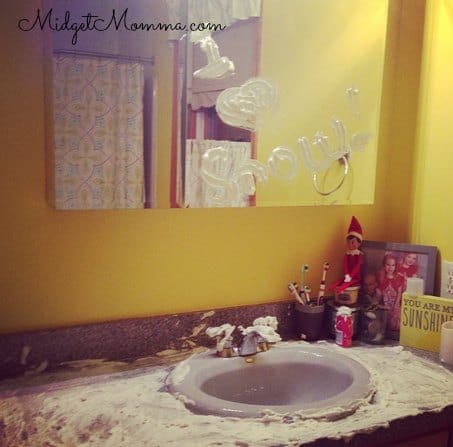 Grab a $1 bag of muffins and have the elf make breakfast!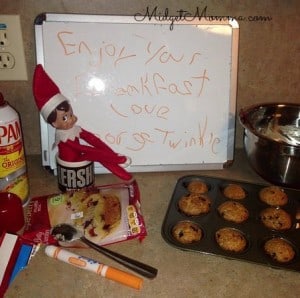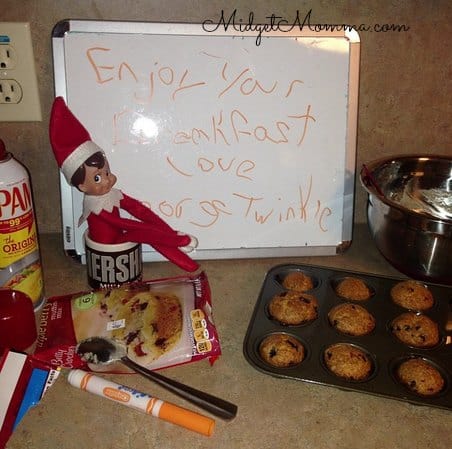 Have the Elf bring a Christmas book! You can even have him or her bring a coloring book! There are lots of $1 coloring books and children's books for a buck at the dollar store!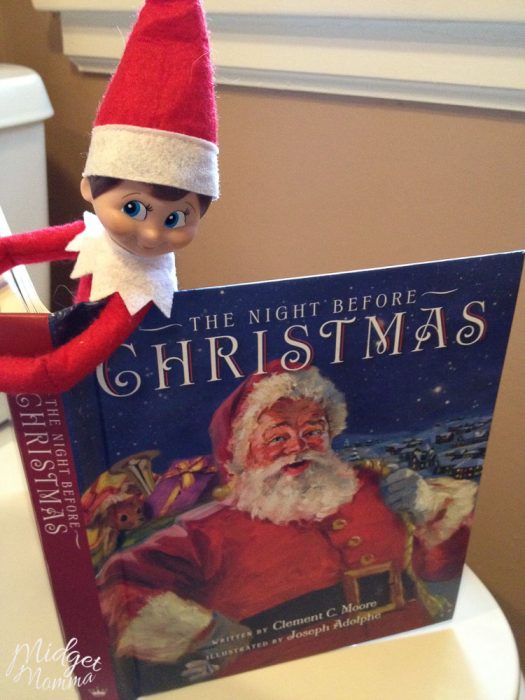 Blow up a balloon and stick the elf in it! You can grab balloons on the cheap at the Dollar store!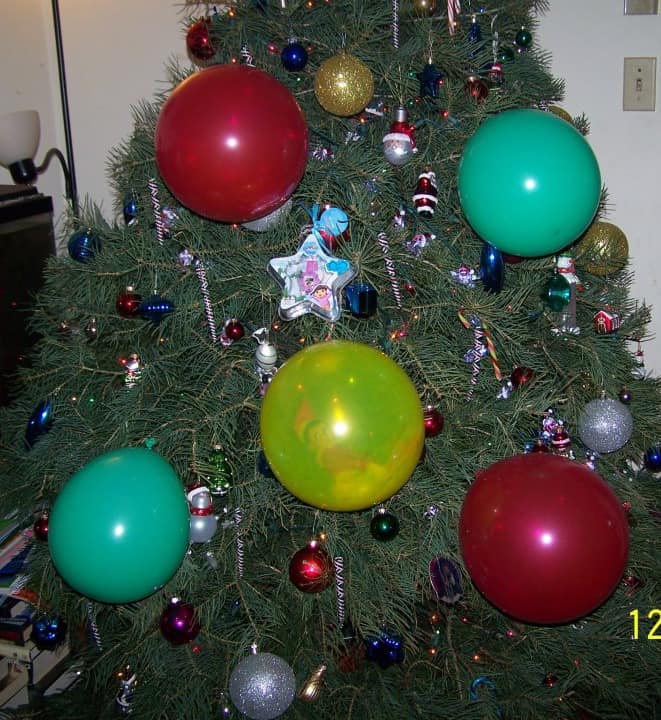 Grab a $1 bag of marshmallows and a kitchen storage container and they can have a bath!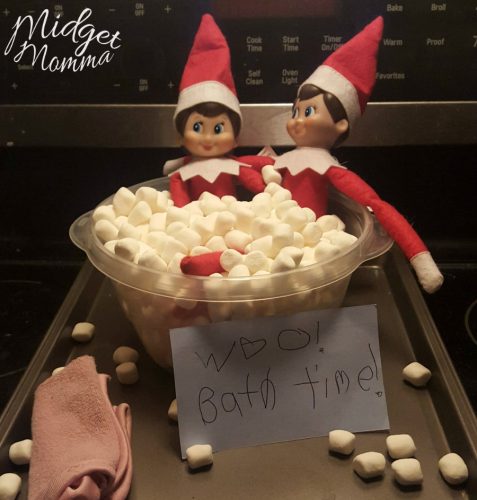 You can print the 24 Easy Elf on the Shelf Ideas calendar so you don't have to worry about planning. Just follow the calendar and have your elfy fun each day. In the off chance that your elf doesn't move check out 12 reasons your elf did not move, so you have an answer when the kiddos ask.
Make sure you also check out our 135 Easy Elf on the Shelf Ideas  post, for 135 more Elf on the shelf ideas that you can do! We also love our Elf on the Shelf Kitchen Ideas too!
If this is your first time doing Elf on the Shelf, we have a FULL instruction set for you on How to Start Elf on the Shelf, including a Printable Elf on the Shelf Arrival letter!
If you need an elf, you can get an elf here. Plus you can get TONS of super cute outfits that you can buy for your elf here.
This post may contain affiliate links. Please read my disclosure policy here