If you are looking for tricks to stop cats from scratching furniture you are in luck! I am super excited about this because one thing that we have an issue with in our house is Tiger's scratching. He has been giving many different scratching posts in the past year and a half and liked none of them. I totally thought it was a lost cause and I was going to have to deal with him continuing to scratch the side of my couch and my bed forever. Then I partnered with Feliway and found they have a solution!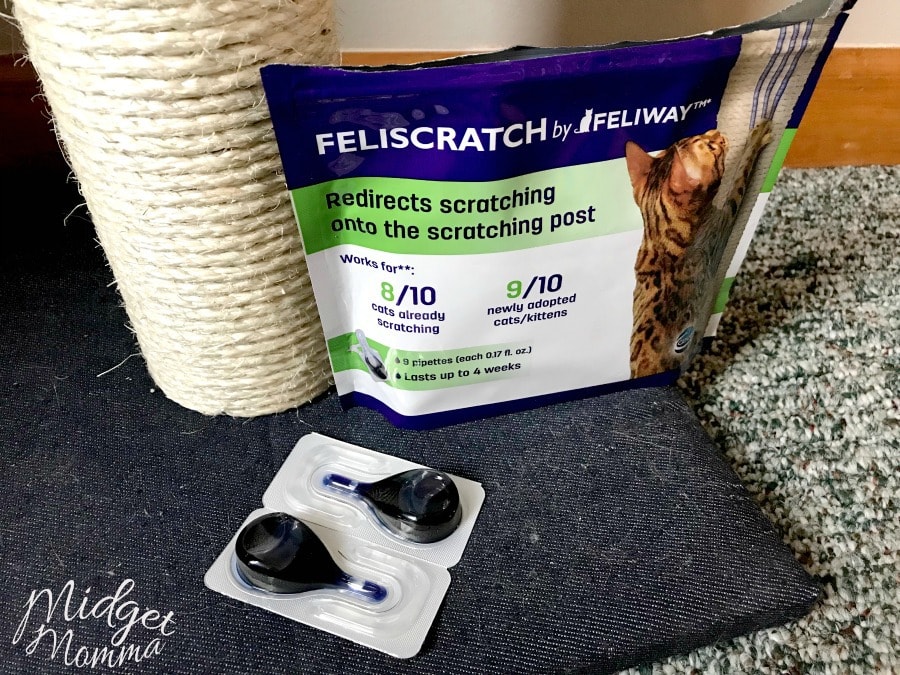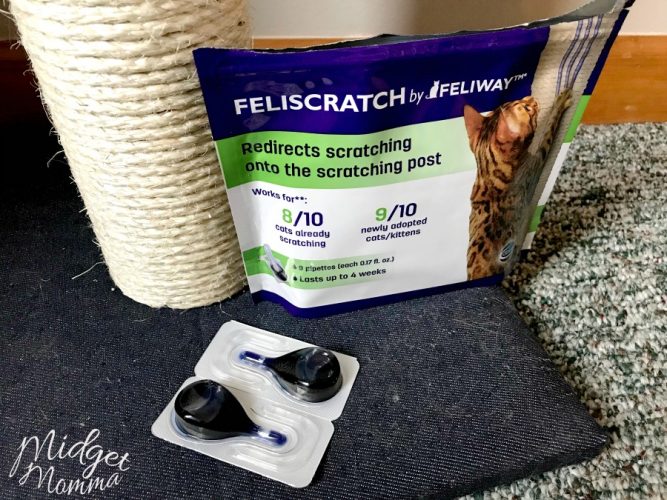 How to STOP Cats from Scratching Furniture
Feliscratch by Feliway has been our lifesaver in stopping Tiger from scratching apart our furniture! Apparently it wasn't that he didn't like the scratching posts that we had for him. It was that he was not "attracted to them". Nothing about them was enticing to him, enough for him to actually use them. As soon as I put the Feliscratch by Feliway, he was at the scratching post.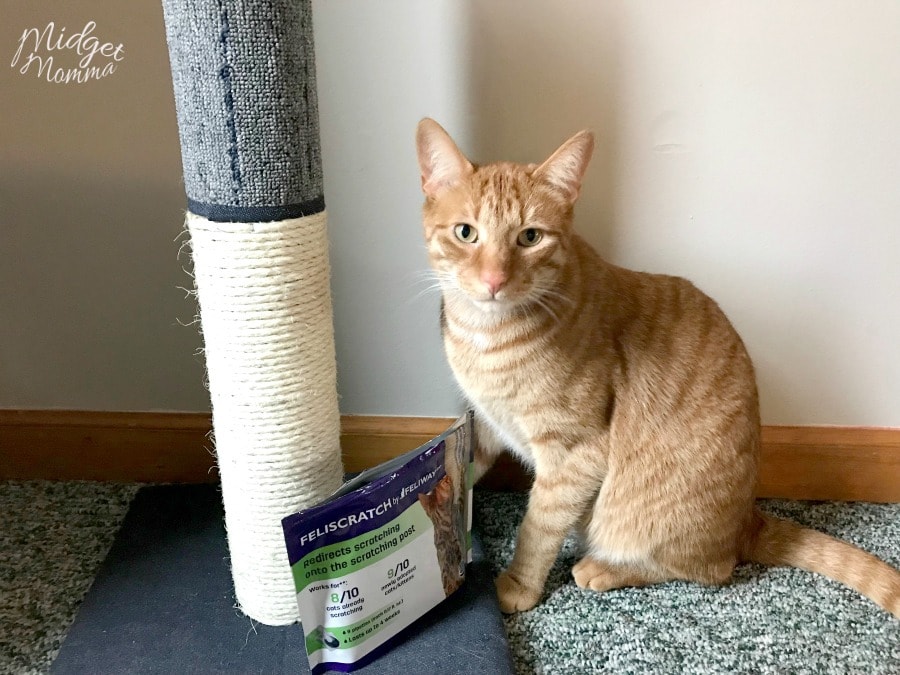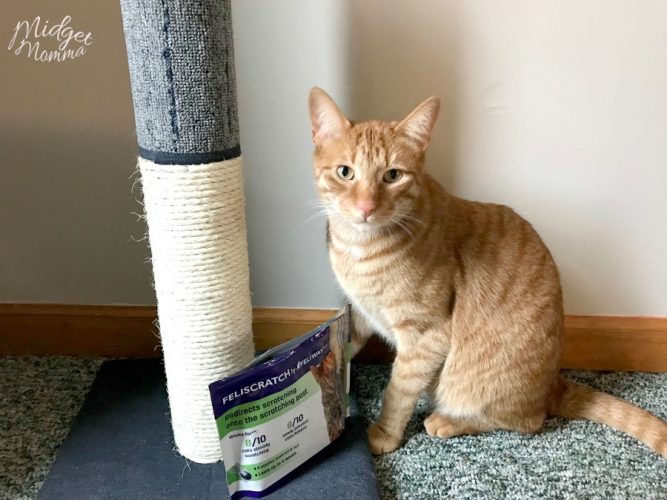 Literally, he bounced on over with in seconds of me putting it on the scratching post! Then he was sniffing around the scratching post and could not resist scratching it!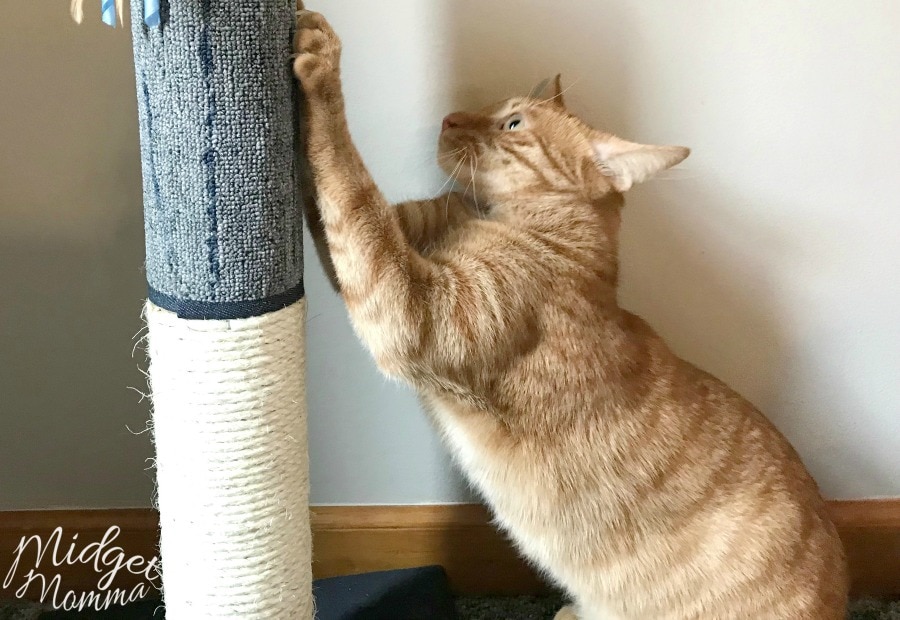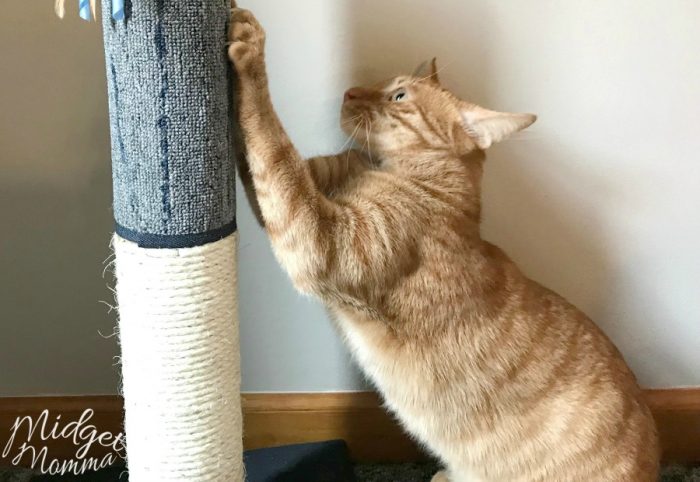 STOP Cats from Scratching Furniture
Feliscratch by Feliway is SOOO Easy to use! Just open the individual packets, carefully pour the liquid on the scratching post and then let it dry. Hopefully your cat will wait long enough for it to dry, Tiger did not. LOL – oh well, I will take it because it has meant he has left my couch and my bed alone!
Even Jazmin (who is not a scratcher in general) got in on the fun! She came over to investigate what was going on and then had some fun too! It was good to see her enjoying something, since she has been in a funk since Tucker passed away not to long ago.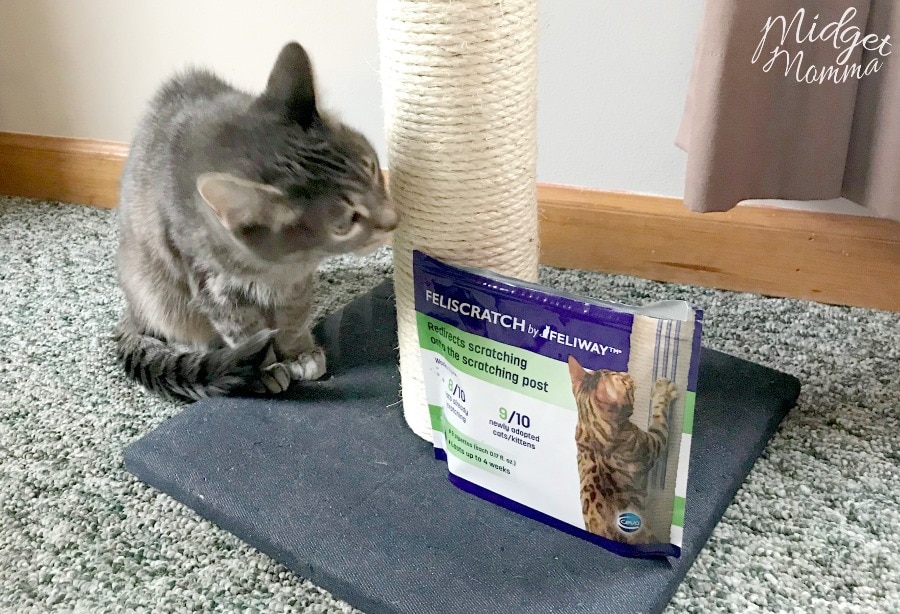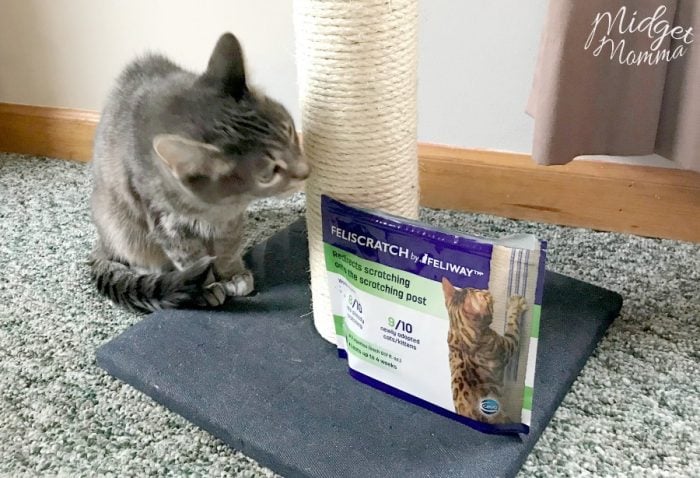 How to Use Feliscratch to Stop Cats From Scratching Furniture:
Apply the contents of one pipette on the scratching post you want your cat to use, daily for the first 7 days, and then 1 pipette at the beginning of week 3 and 4.
Let your cats enjoy their scratching post!
You can find Feliway on Amazon! We are big fans of Feliway! Feliscratch is the best product to stop cats from scratching furniture. We have been using it for a while, and they have a lot of different products that are perfect for furmamas! If you have a cat that is stressed, learn about how to help Cat Stress with Feliway. It was a lifesaver in our house when Tucker was sick. Jazmin was very stressed out and it made a world of difference when we started using Feliway.
Disclaimer: This post is sponsored by Feliway. All opinions are 100% my own!