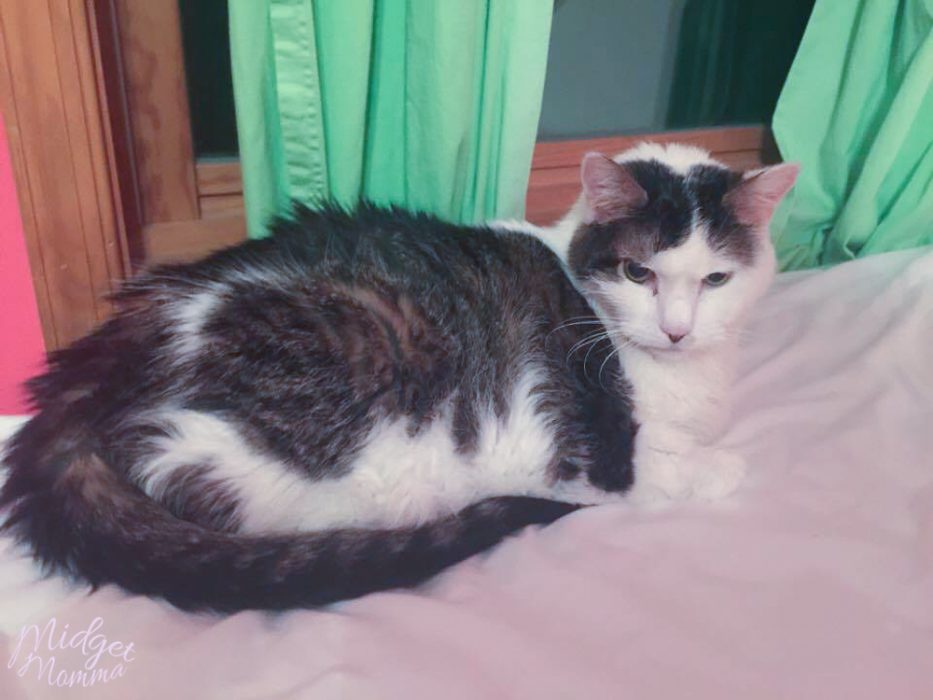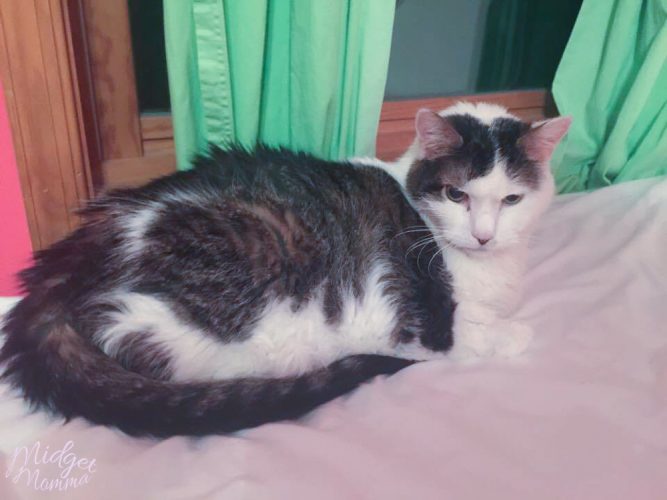 This post is sponsored by Feliway for Cat Stress Relief. All opinions are 100% my own.
You may have missed it when I posted on Facebook and in the Facebook Group that things here are really really crazy when it comes to Tucker our cat. The craziness started on the 1st of September. We noticed he was loosing weight so we took him to the vet. He has always been a BIG kitty, now he is 8 pounds less then his highest ever weight. They gave him a shot and some antibiotics and sent us on our way. On the 10th we saw him in the living room attempting to go to the bathroom and shaking trying to so we called the Veterinary ER. From there our crazy adventure began.
The last 2 weeks have been filled with Tucker having an ER visit and then a 2 day hospital stay. Then came a trip to the oncologist. Including MANY MANY MANY phone calls with the doctors, only to find out nothing solid as to what he has except that he has a mass in his intestines. One scan showed inside and another showed around, so we still aren't 100% sure other then it is a mass. We were told "it is cancer but we don't know what type, only thing you can do is keep him pain free and happy." We don't know for sure if he is in any pain, but just in case we is we have that covered with pain meds.
This is what our daily life is looking like right now….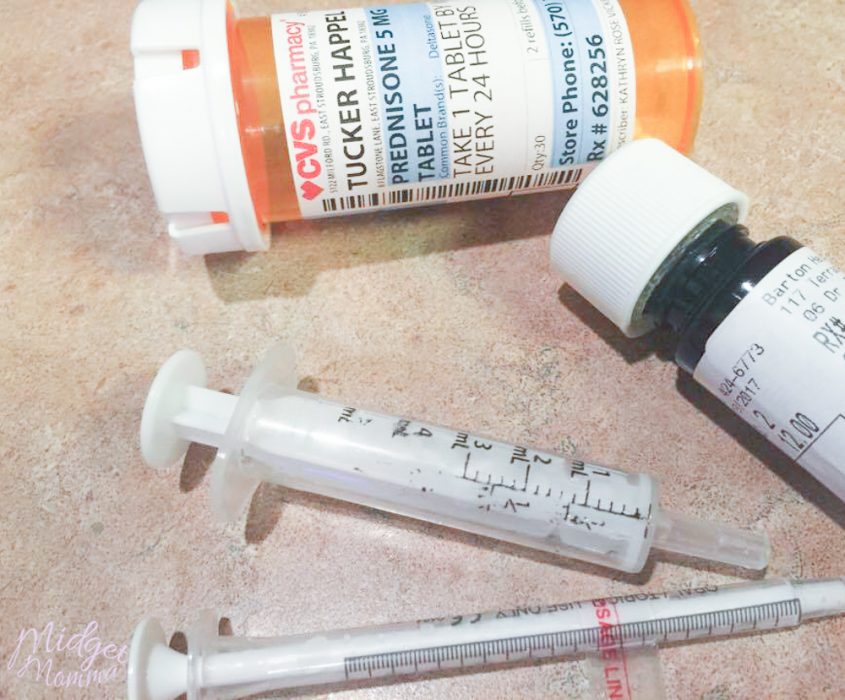 We just finished a round of one medicine and now we are on to a steroid. Now it also include 2 other meds twice a day. Thankfully he is quite accepting when we give him his meds. Not to much of a fight, but he has been the most easy going cat forever.
Helping our Cat with Car Ride Stress
One big issue we face is anytime we have to put Tucker in the car. He HATES the car, thankfully for right now we are not having to do anymore car rides. His steroid can be given at home, since we opted to try steroid instead of chemo. I did find something to help him with Cat Stress Relief for the car rides though, Feliway Spray. Before putting him in the cage, I spray this spray and it helps calm him down. I am so glad there is something to help with his nerves for the car ride.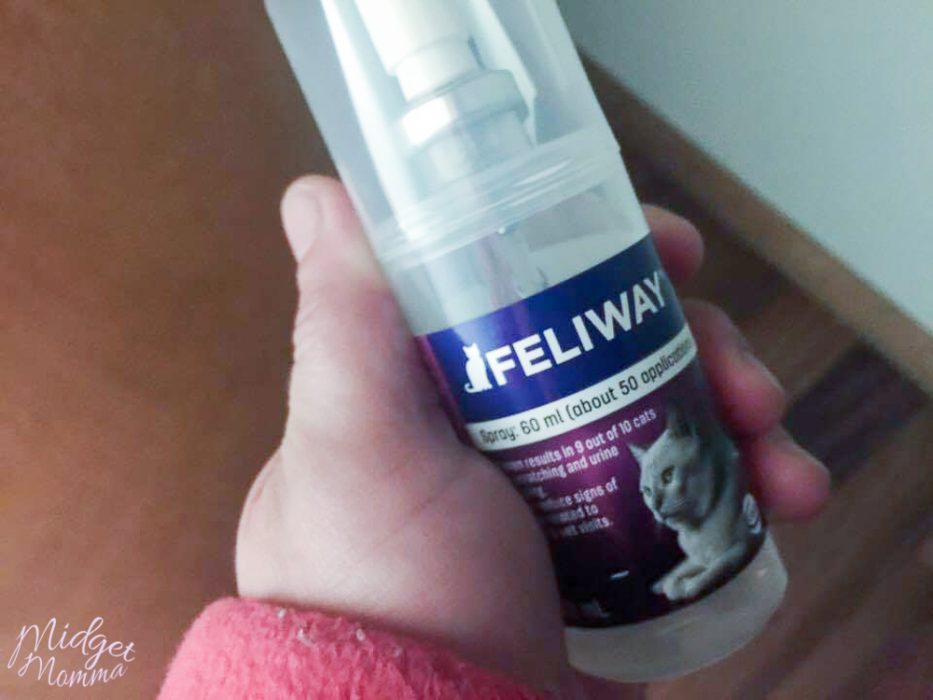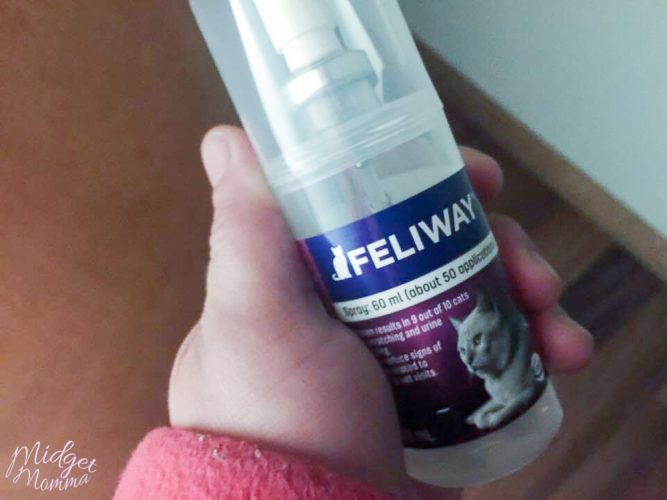 Helping Relieve Cat Stress
The next biggest worry in our house right now, is Tiger and Jazmin. This is not easy for them either, you can tell they are stressed out and they need Cat Stress Relief. They are quite a bit antsy around the house and I want to make sure they are taken care of emotionally. We have been giving them extra snuggles and showing them more affection just to help them with handling the stress they are going thru.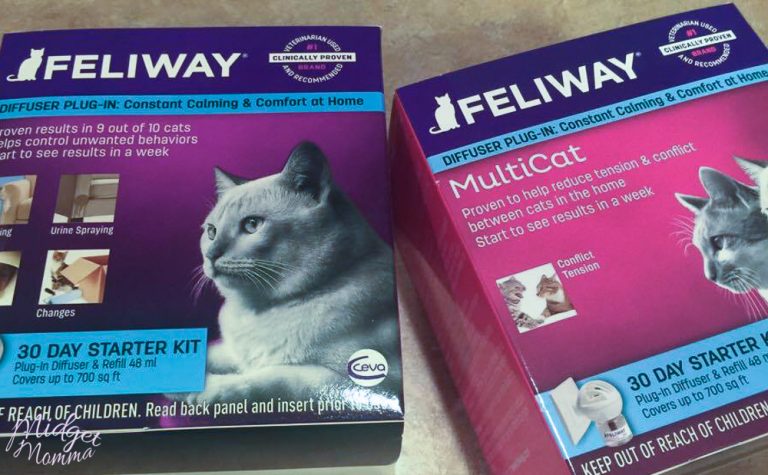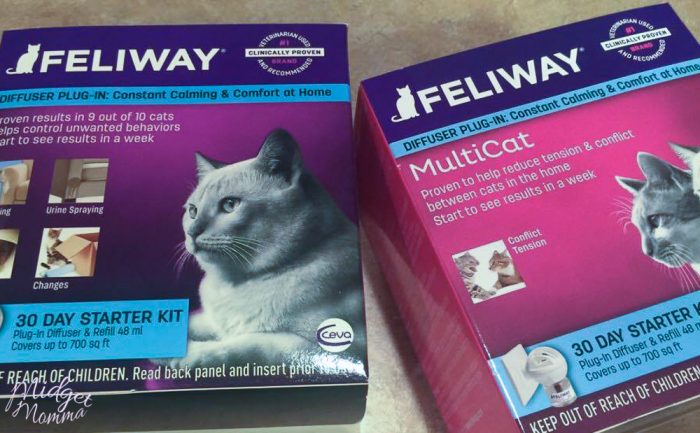 Helping Cats with Stress is easy, as long as you have the right stuff! Aside from all of the extra snuggles we have put Feliway diffusers in the house. They seem to be helping with the other cat stress level in our house. I keep finding Tiger laying on the floor next to the one in the upstairs hallway. He apparently loves the smell of them and is enjoying them. It would have been helpful for this post if he would have let me take his photo also, but alas he saw the camera and then walked away. I will give him a break this time since it is quite stressful in the house. 😉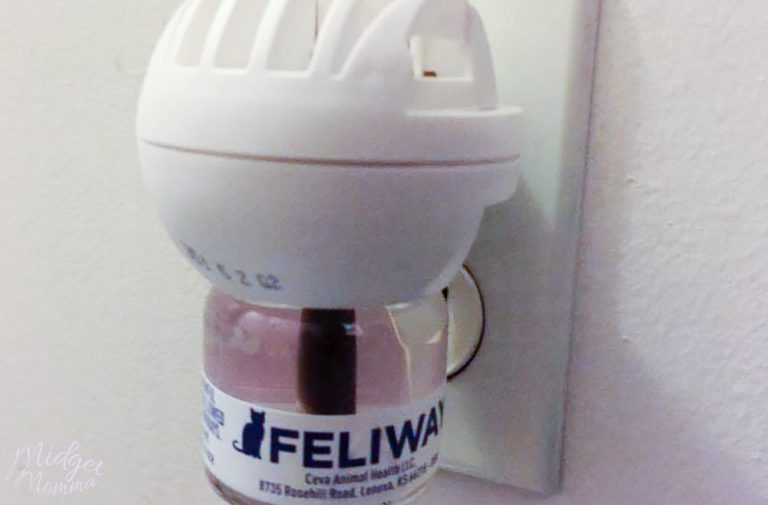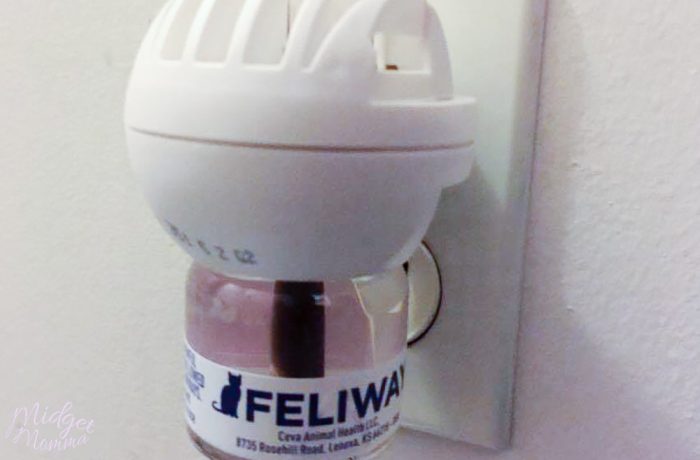 Feliway is super easy to use, open the box, put the Feliway in the diffuser top that comes in the box and plug it into the wall! You also don't have to run out to the store (you can if you want to but who really wants to do that when a house is crazy) because you can buy it on Amazon so it is really easy to find! Just order online and then it will arrive at your door 🙂
Feliway® Products that will Help your cat with stress:
Feliway® Wipes: Use these on their bedding, in the cat carrier (just not on your cat) to help them with the stressful situations that can cause them to be a bit crazy. Grab it here on Amazon

Feliway® MultiCat Diffuser:

 Just diffuse easily with the plugin and it will help reduce tension and conflict in multi-cat homes!

Grab it here on Amazon
Feliway is helping all of our cats, during this stressful situation have Cat Stress Relief. I am thankful for a product that does, because I know what my stress level is and I can vocalize it. My furbabies I can tell are stressed too buy of course they can not tell me that, but thanks to Feliway they seem to have their stress levels down quite a bit!
Disclaimer: This post is sponsored by Feliway. All opinions are 100% my own.