Having fun with friends is important to us, with the kids being homeschooled now I look for every opportunity to get the kids together with their friends. When the opportunity to partner with Teenage Mutant Ninja Turtles to Host a Ninja Turtle Pizza Party with our friends I jumped on it 🙂  We had a pizza party with our friends that was sponsored by Teenage Mutant Ninja Turtles and we had a ton of fun!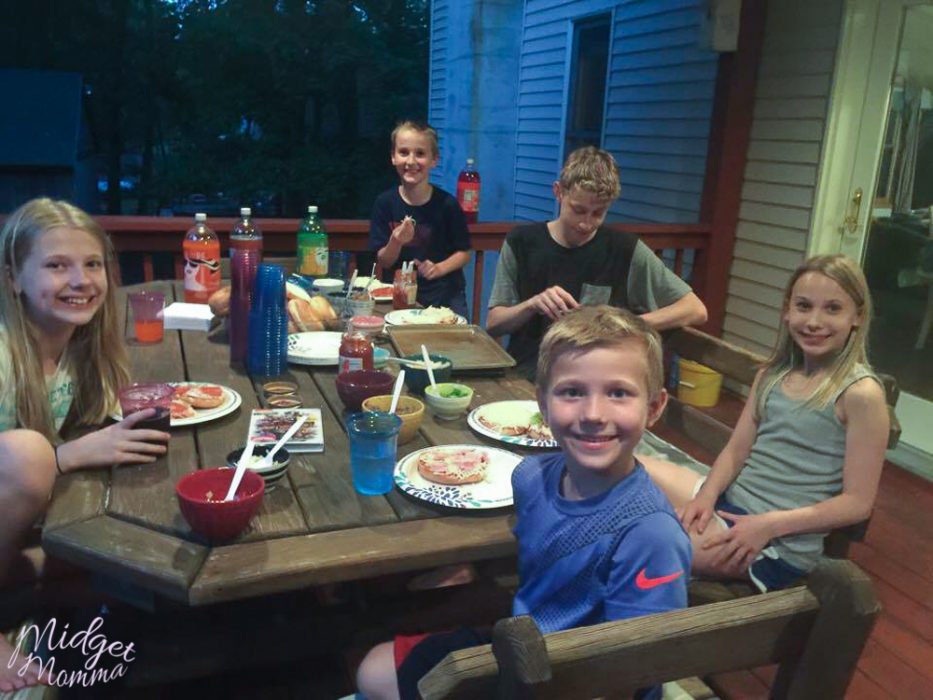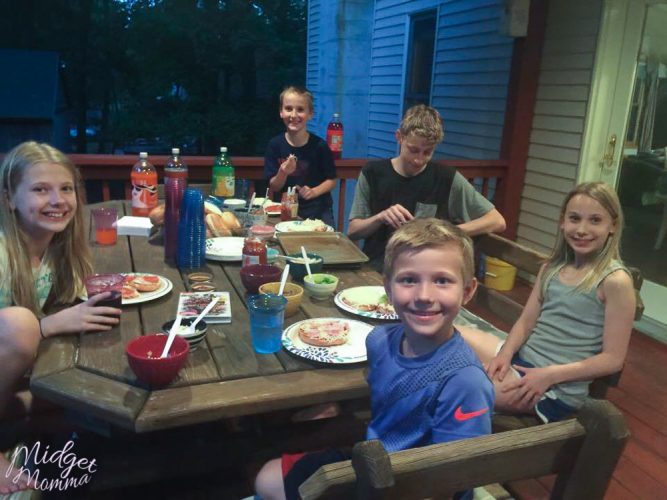 How to Host a Ninja Turtle Make Your Own Pizza Party
First you are going to need some really awesome Ninja Turtle Party decorations, you can grab them easily on Amazon. Have them shipped to your house and then just set things up! You will also want to make sure you have the newest Tales of the Teenage Mutant Ninja Turtles: Wanted: Bebop & Rocksteady DVD for the kiddos to watch while eating their pizza.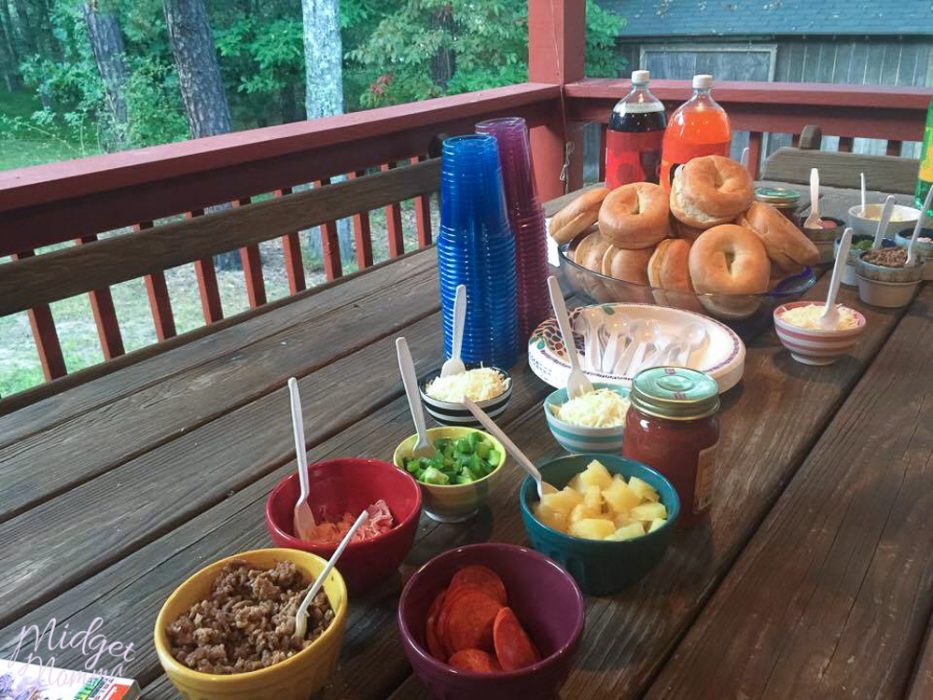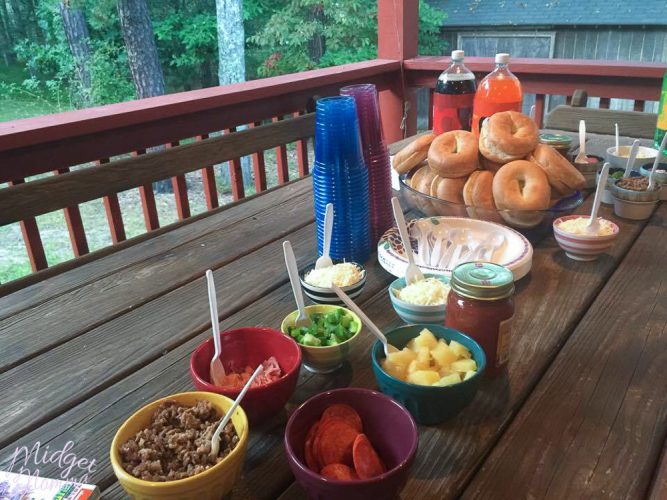 Make Your Own Pizza Party Pizza Bar:
Then you are going to want to have a Pizza bar set up to make it easy for the kiddos to make their own pizzas! Setting up the Pizza bar is really easy!
Have multiple bowls for each type of topping makes it easier with a bunch of kiddos. I made it so each end of the table had bowls of toppings so we did not have to pass them around as much. Some of our favorite toppings are: ham, pepperoni, sausage, green peppers, and pineapple.
Use plain bagels split in half as the "pizza crust" to let the kids create their own pizzas using a pizza toppings bar, and split the bagels before the party starts. This makes it easier for little hands to get their own stuff together.
Also use plastic utensils, it makes clean up sooo much easier!
Scroll down to the bottom of this post for instruction on how to make bagel pizzas 🙂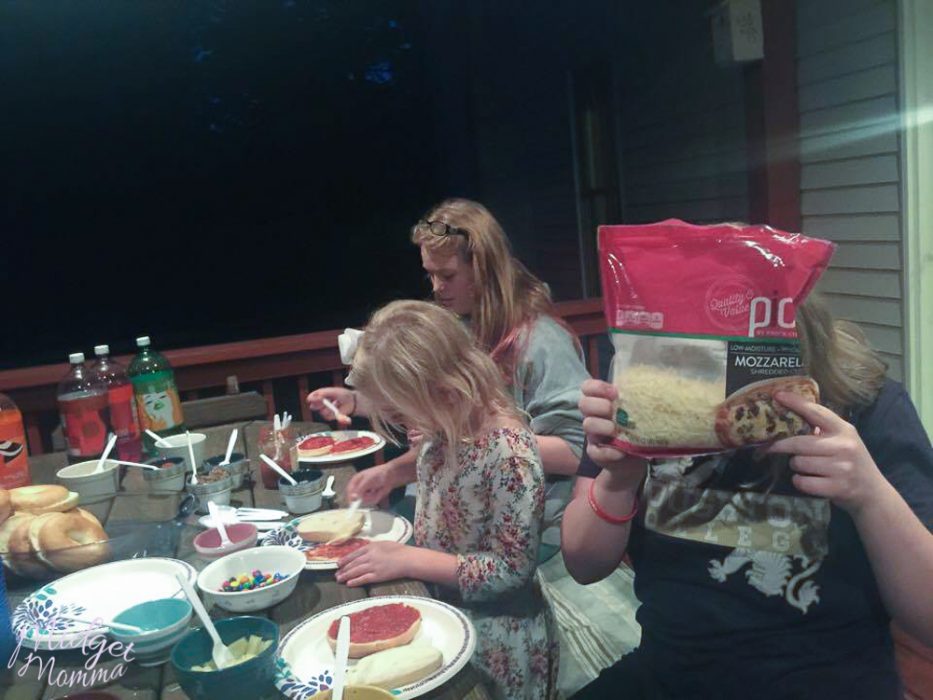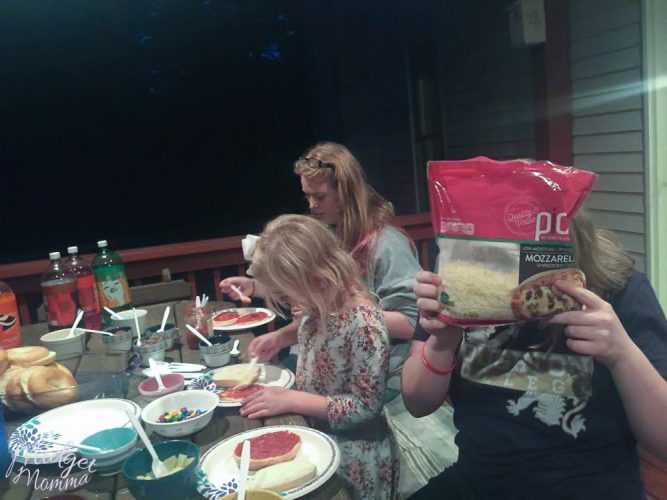 The kids all had a blast making their pizza's the way they wanted to with their favorite toppings! How super tasty do these pizzas the kids made look!?!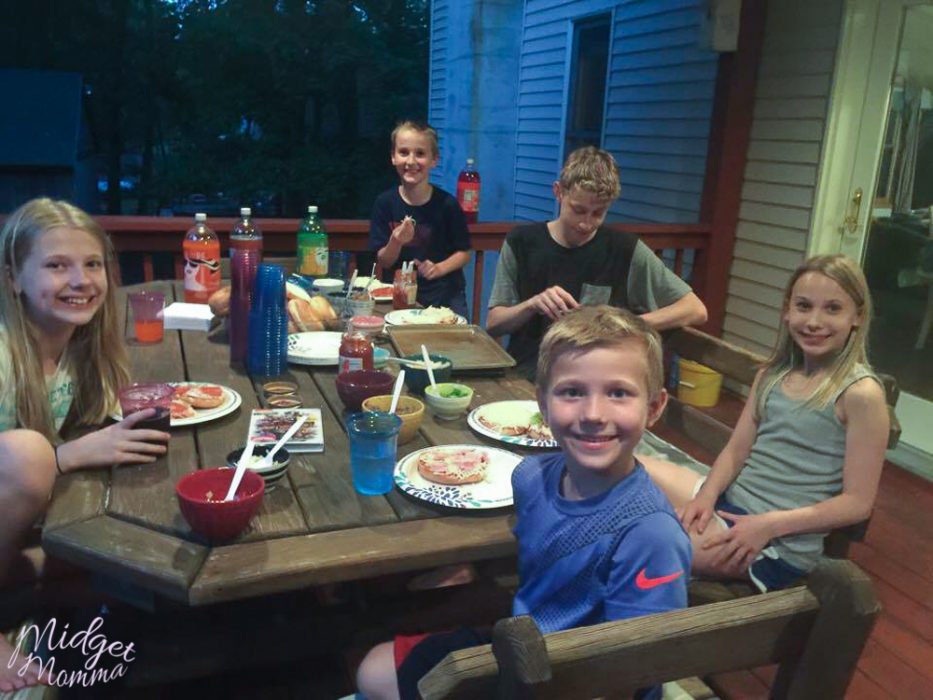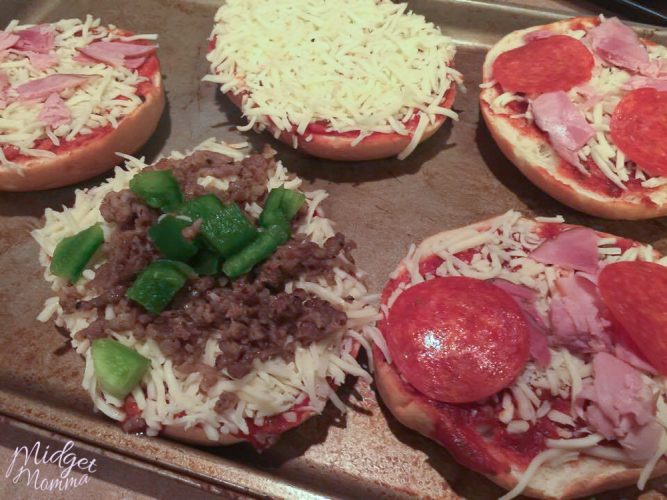 For your Desserts the best ones are S'Mores Cookie Pizza and Fruit Cookie Pizza. Both of them are SUPER easy to make! The kiddos all gobbled up the dessert pizzas. Next time I am making sure I grab a slice of dessert pizza for myself before the kiddos even know it is there! 😉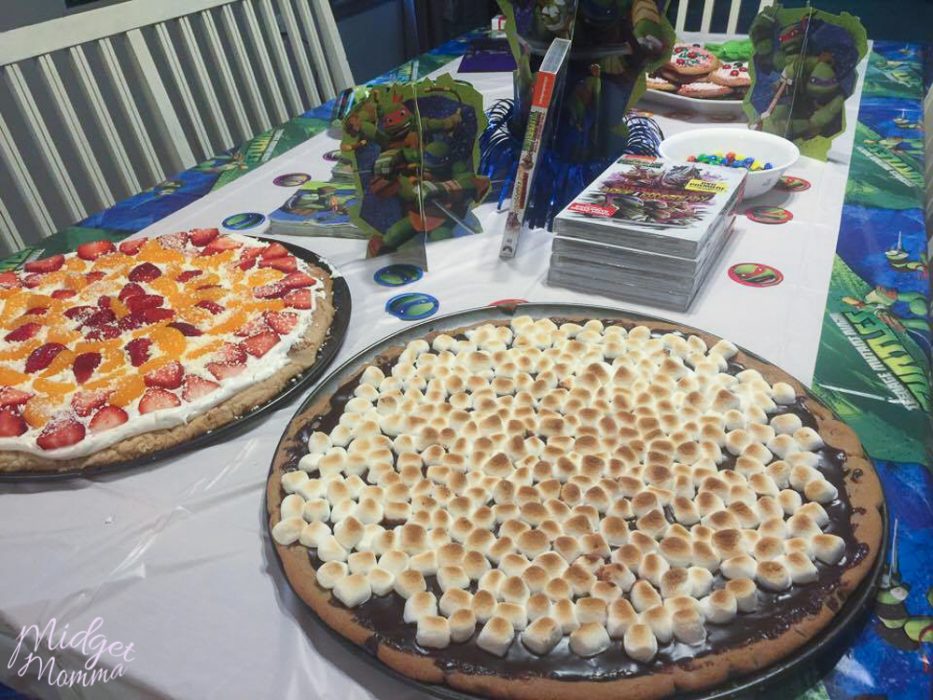 How to Make Bagel Pizzas
Bagel Pizza Ingredients:
Plain Bagels
Pizza toppings.
Mozzarella cheese.
Your favorite jars of pizza sauce.
Pizza Bagel Directions:
Preheat the oven to 450 degrees. Grab your bagel half, and top with sauce, cheese and favorite pizza toppings. Place bagel pizzas on to a baking sheet and bake for 5-7 minutes until cheese is melted.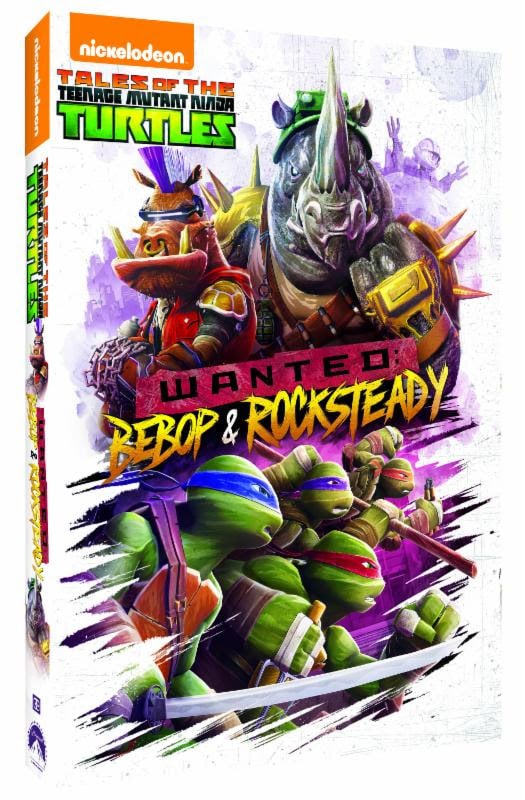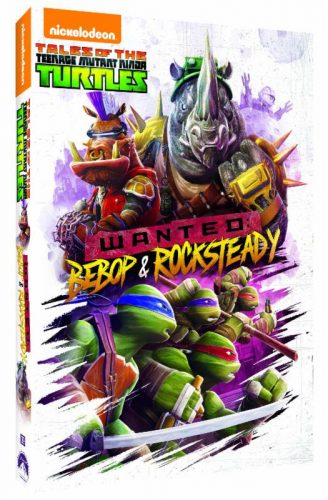 We had so much fun making our party treats and having fun with our friends. We are also super excited for the new Teenage Mutant Ninja Turtles: Wanted: Bebop & Rocksteady DVD. 
Tales of the Teenage Mutant Ninja Turtles Wanted: Bebop & Rocksteady contains the following episodes: 
Wanted: Bebop & Rocksteady – When 80's Shredder and Krang appear in our dimension, they employ Bebop & Rocksteady and find their plans are succeeding better than ever.
The Foot Walks Again! – The Turtles must train their '80s counterparts to face a greater threat than they've ever encountered.
The Big Blow-Out – The Turtles enlist the help of the Mighty Mutanimals to stop Bebop and Rocksteady.
Lone Rat and Cubs – When Splinter is first mutated, he must learn to survive the life of a mutant on the run while also protecting four baby mutant turtles.
Disclaimer: This post and our party are sponsored by the Teenage Mutant Ninja Turtles: Wanted: Bebop & Rocksteady DVD. All opinions are 100% my own.