Have multiple Elf on the Shelf elves that come each year? Then you need these We are Back Elf on the Shelf Printable Letters!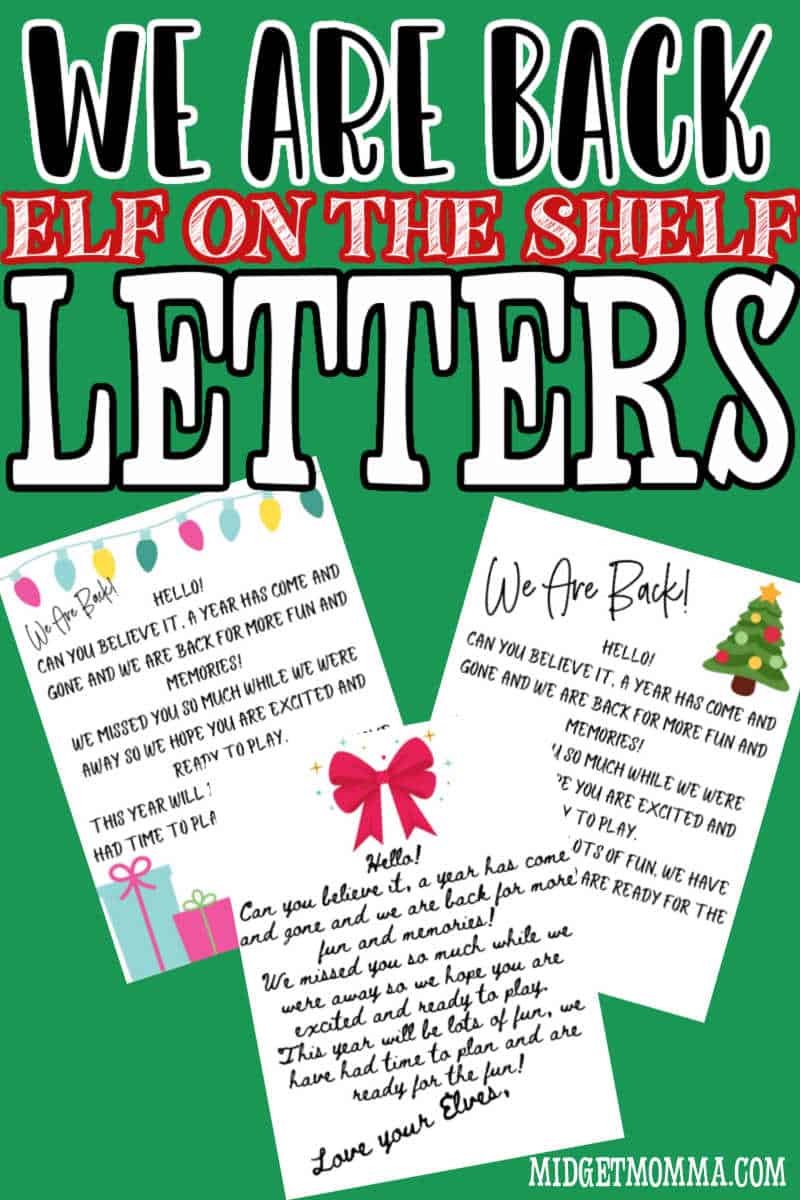 "We Are Back" Elf on the Shelf Letters
We have lots of Elf on the Shelf fun here, but one thing I have found is that we are not the only house that has multiple elves who come each year. We have two, George Twinkle and Snow so every year they need to bring with them a "We are Back" letter.
These elf on the shelf arrival letters are perfect to go with our Elf on the Shelf Arrival Ideas.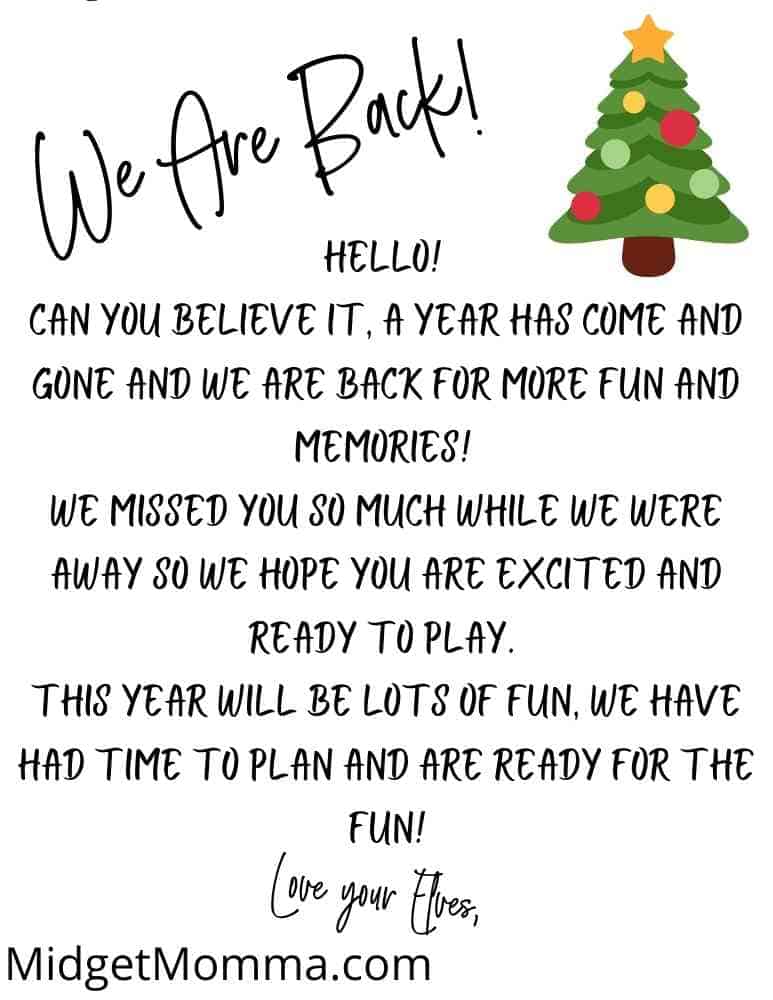 There are 5 different We are Back letters to pick from, when you fill out the form to get them you will get all 5 at once, so you are set for the next few years of Elf returns!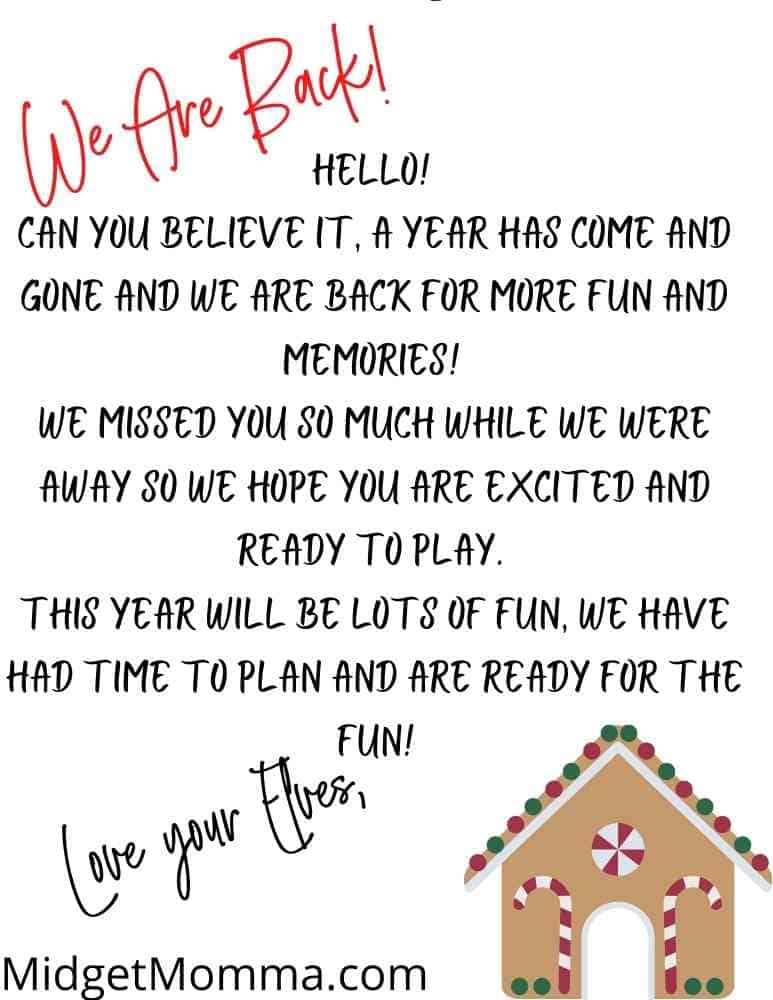 Elf on the Shelf Printables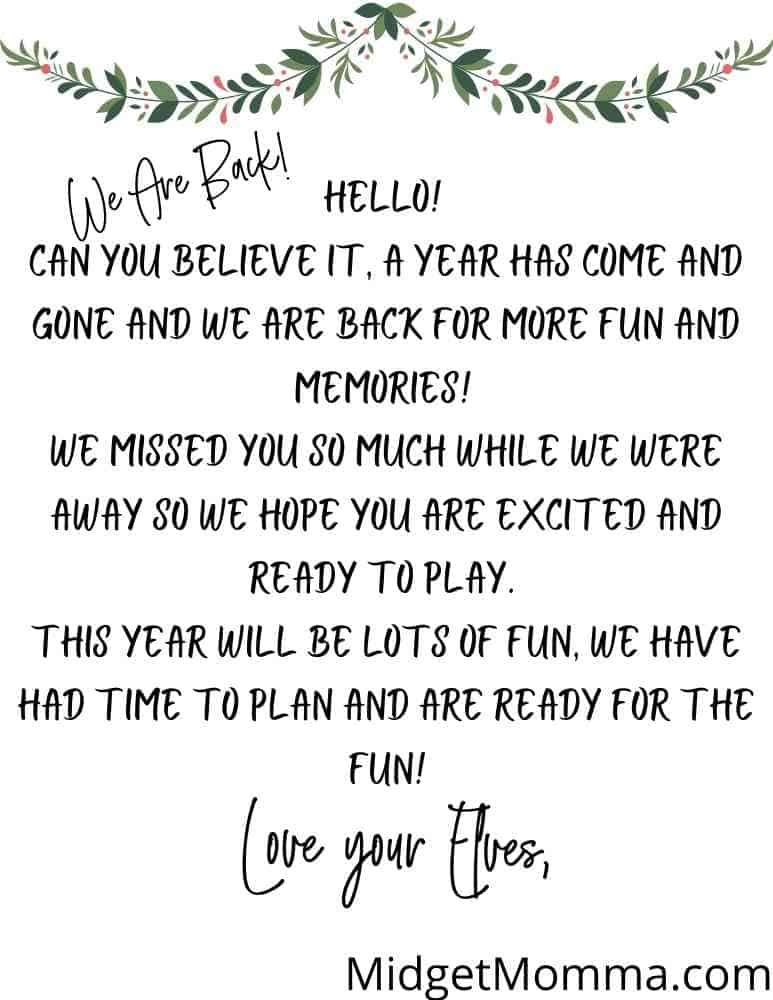 How to Print Elf on the Shelf Welcome Back Letters
To get your letters it is easy, you will have them forever in your inbox once you get them so you can use them year after year.
Just Fill out the form Below to get your Elf on the Shelf We are Back letter that is perfect for anyone who has more then 2 elves!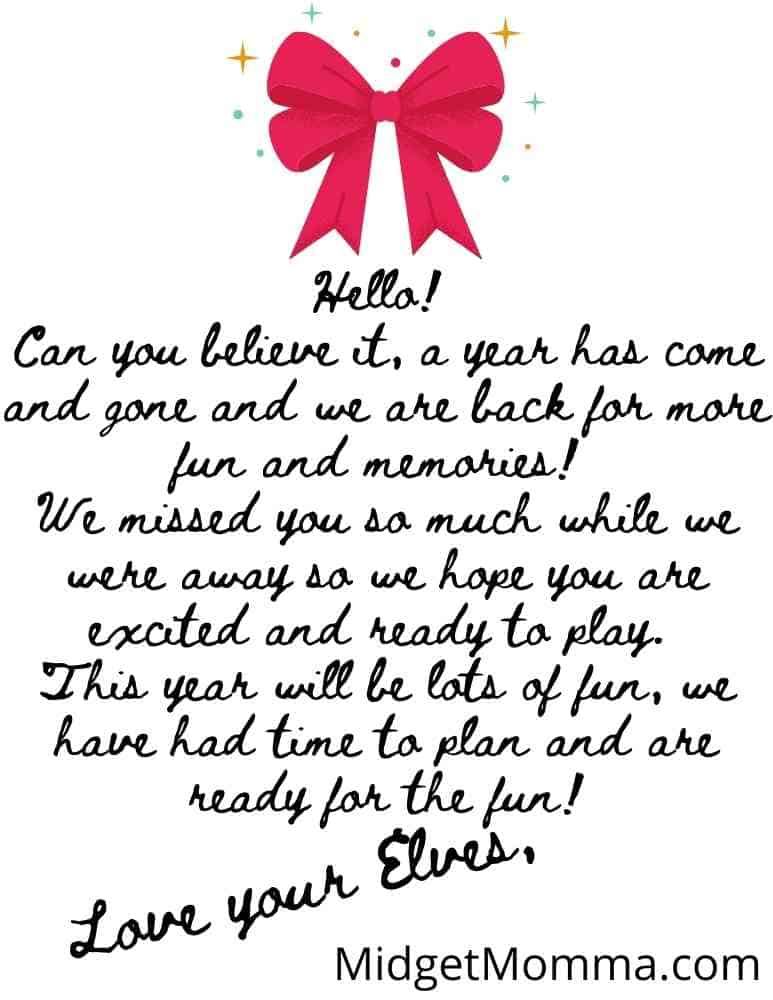 *IMPORTANT NOTE: None of the letters you print will have any watermarks, the only images that have them are the ones in this blog post, but when you print them there will be no sign of anything showing they are not from the Elf.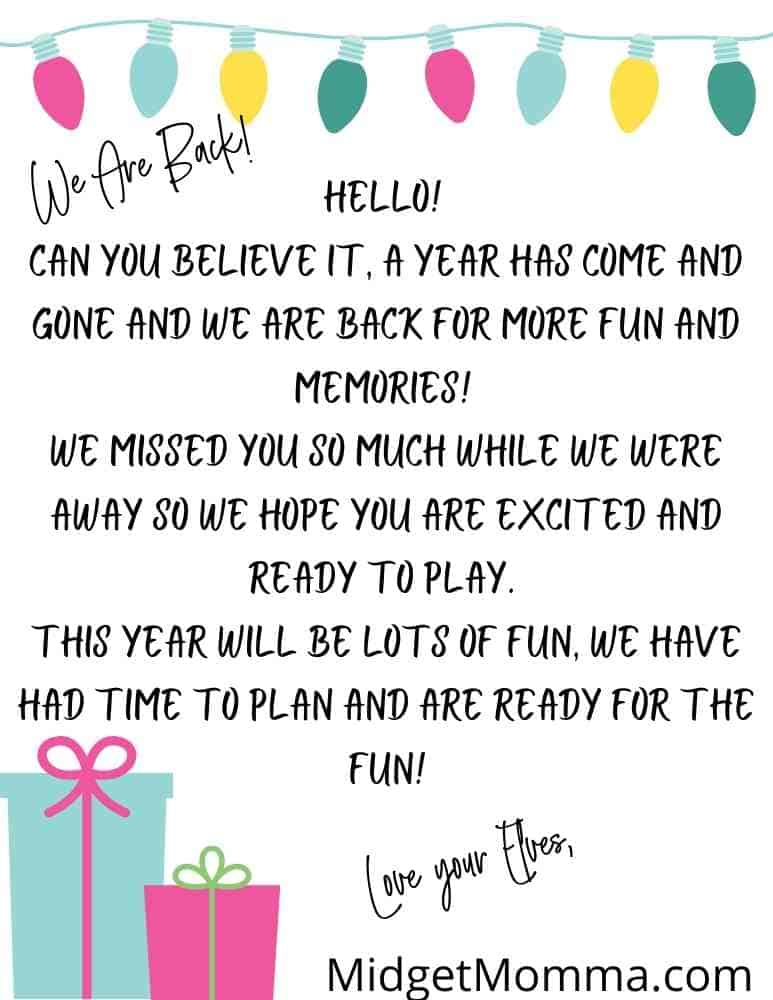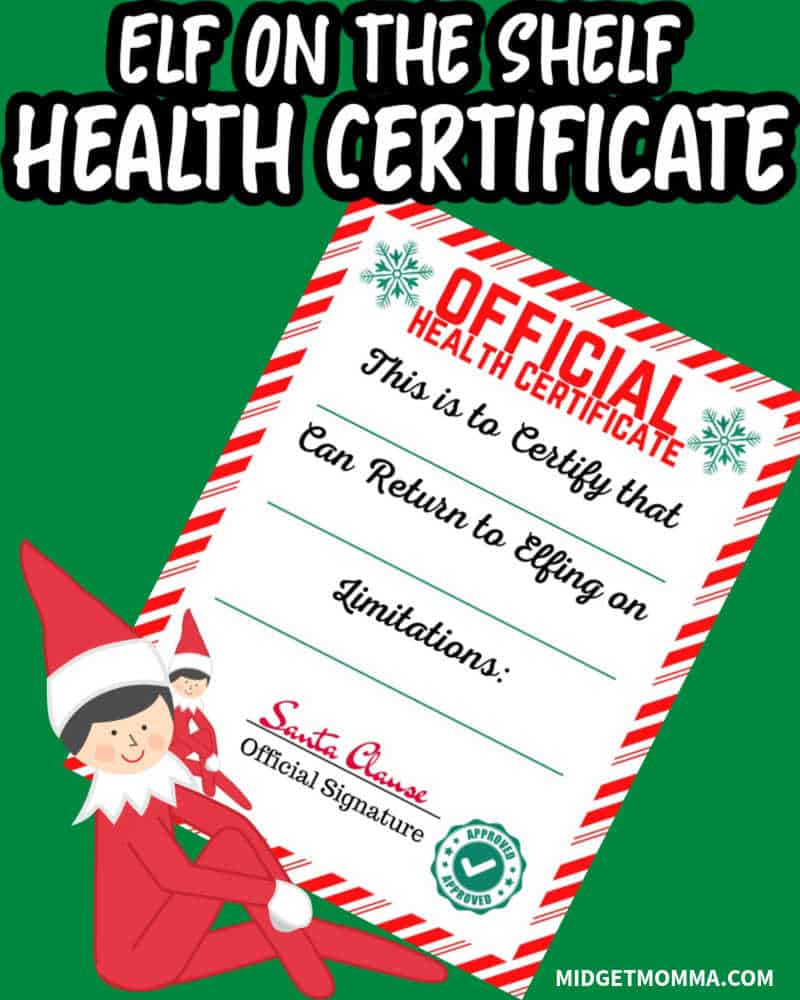 New for this year! Elf on the Shelf Heath Certificate! Grab it to show your Elf has a clean bill of health! Grab yours Here.
We also have a lot of fun Elf on the Shelf here, so be sure to check it out! Elf on the Shelf is one our our family's favorite Christmas Holiday traditions. We have been doing it for so long none of us can remember a year without our elf friends!
Looking for more Elf on the Shelf fun? Check these out!