So the Elf will soon be coming and you are wanting to make sure the Elf's arrival is super fun, well you are in luck because we got you covered with Easy Elf on the Shelf Arrival Ideas.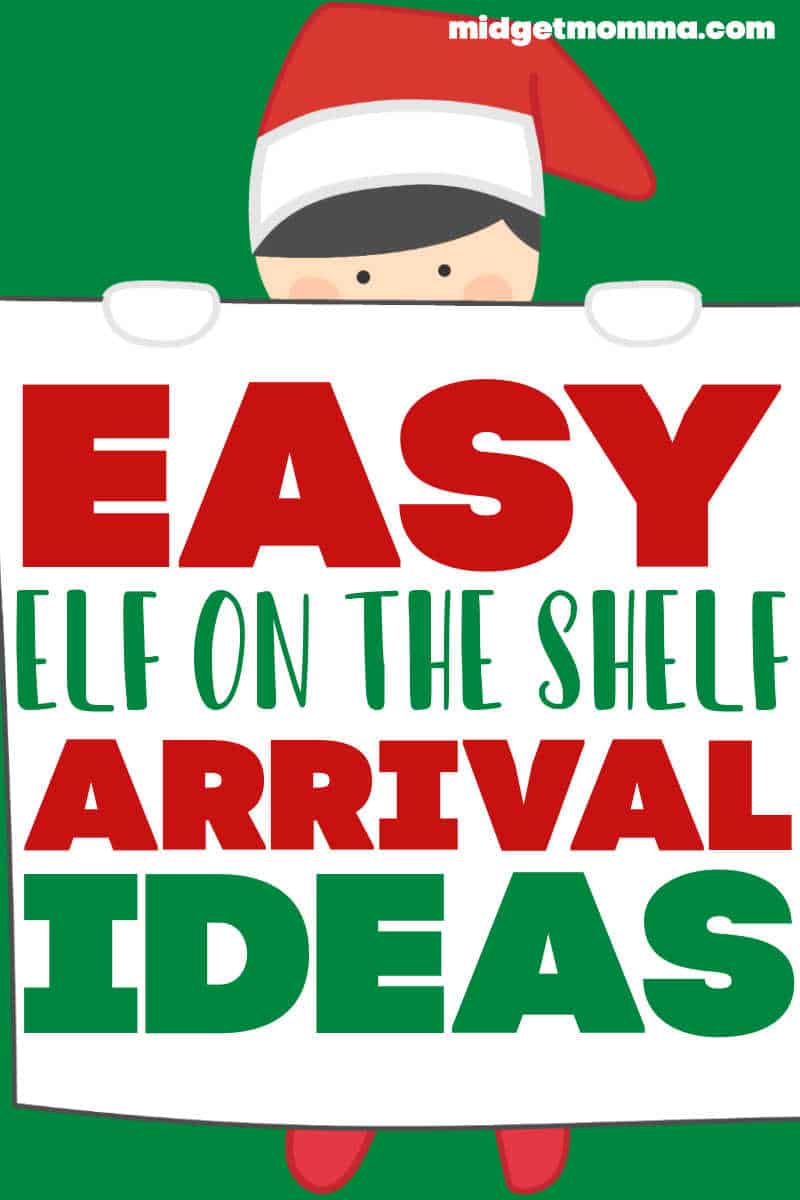 Easy Elf on The Shelf Arrival Ideas
Making sure the first visit from the elf is perfect is a must. Ok maybe that is because I love this little elf so much and the smiles on my kids faces so I always make the first day super special.
If this is your first time doing Elf on the Shelf, be sure to read up on How Elf on the Shelf works and all the other important information.
If you are looking for ways to make sure the kids know that your Elf has not been affected by Covid then you can print out this awesome Elf on the Shelf Health Certificate here.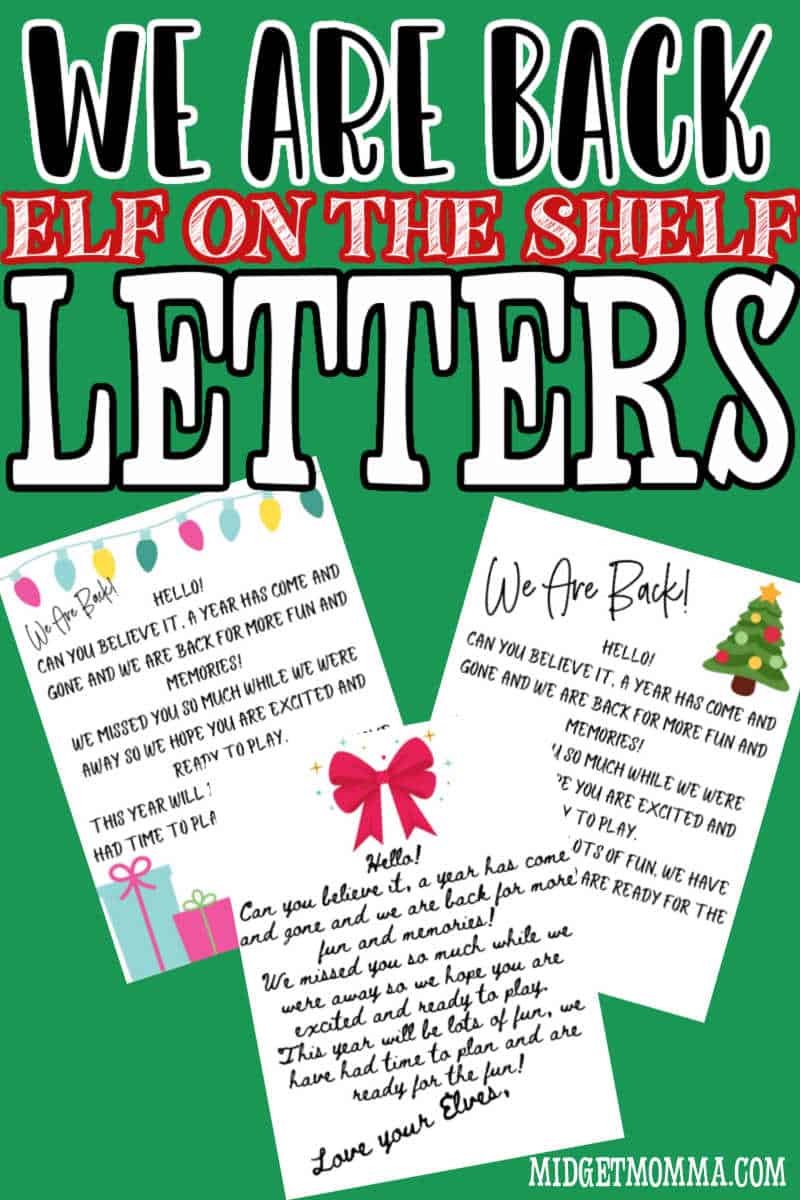 Bring a Letter
It is important that the elf brings a letter saying Hello to their friend(s), you can grab the Elf on the Shelf Welcome letter, I'm Back on the Elf on the Shelf Letters or We are back Elf on the Shelf letters to print that fit your houses need.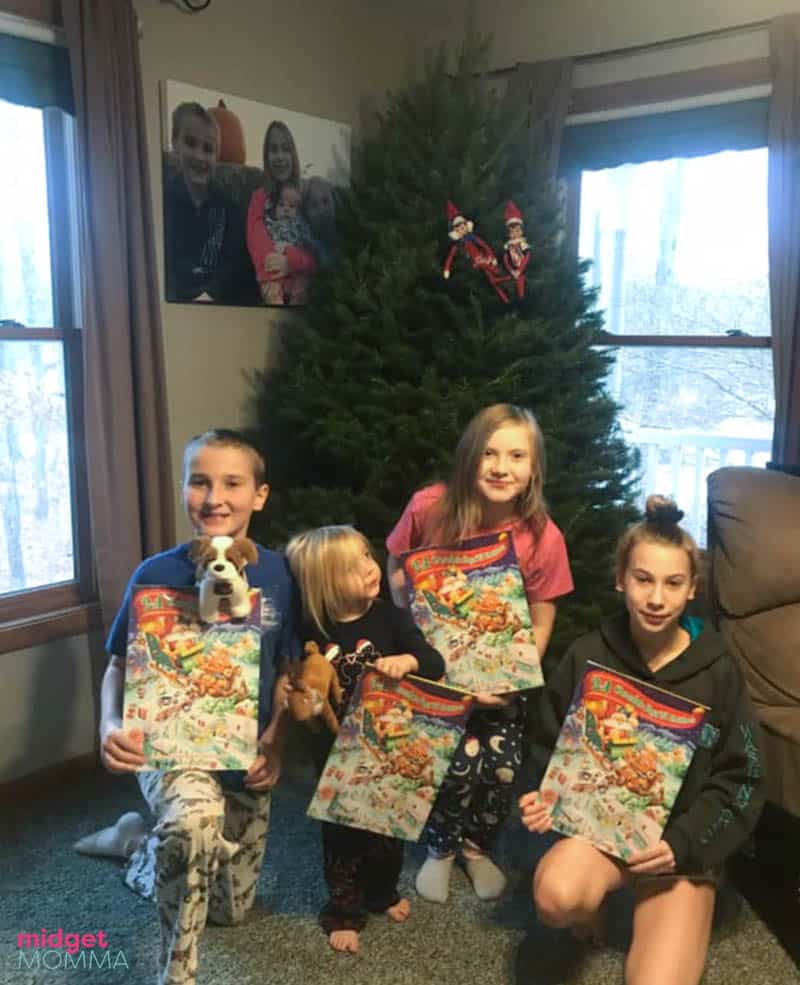 Bring An Advent Calendar
We always do advent calendars for the kids and the elves bring them each year. There are lots of different ones that you can grab at the store and on Amazon. If you are doing things last minute, you can order online at Target for same day pick up and they have lots of Advent Calendars to pick from!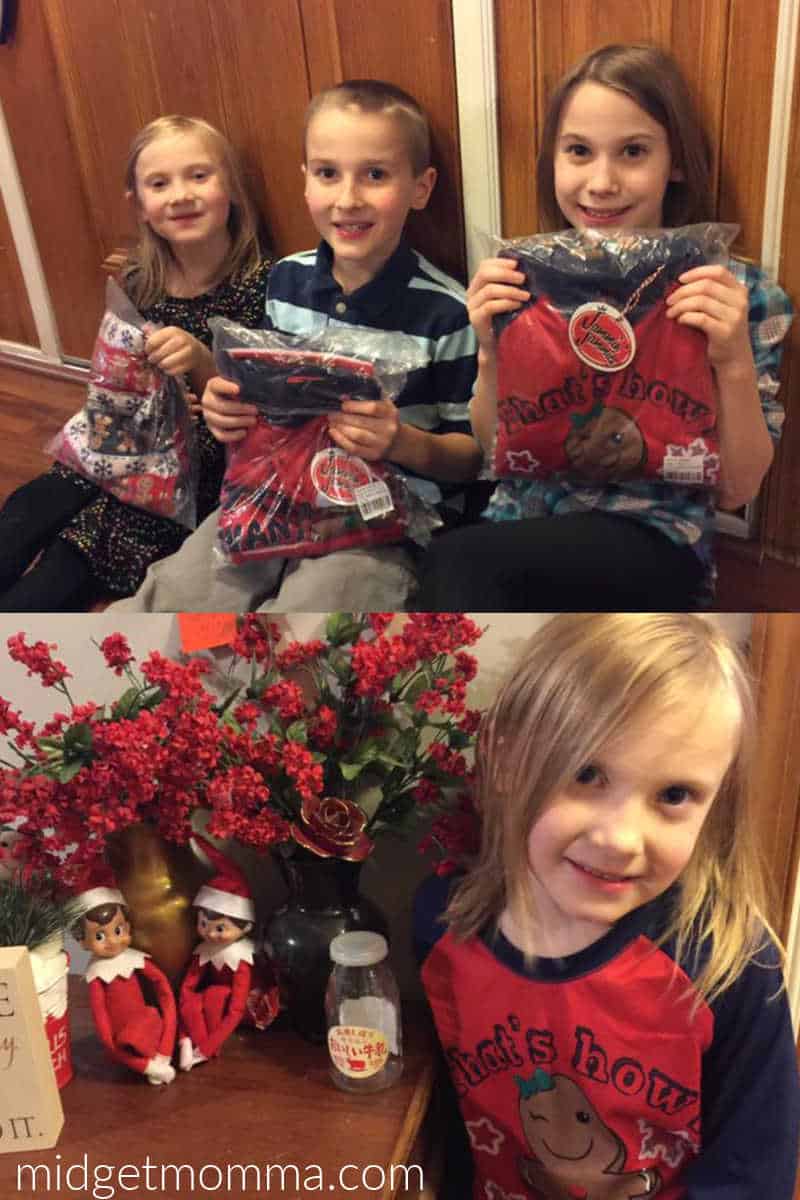 Bring Family Christmas Pjs
Family Pjs are a must in our house and they are the perfect gift that the elves can bring with them.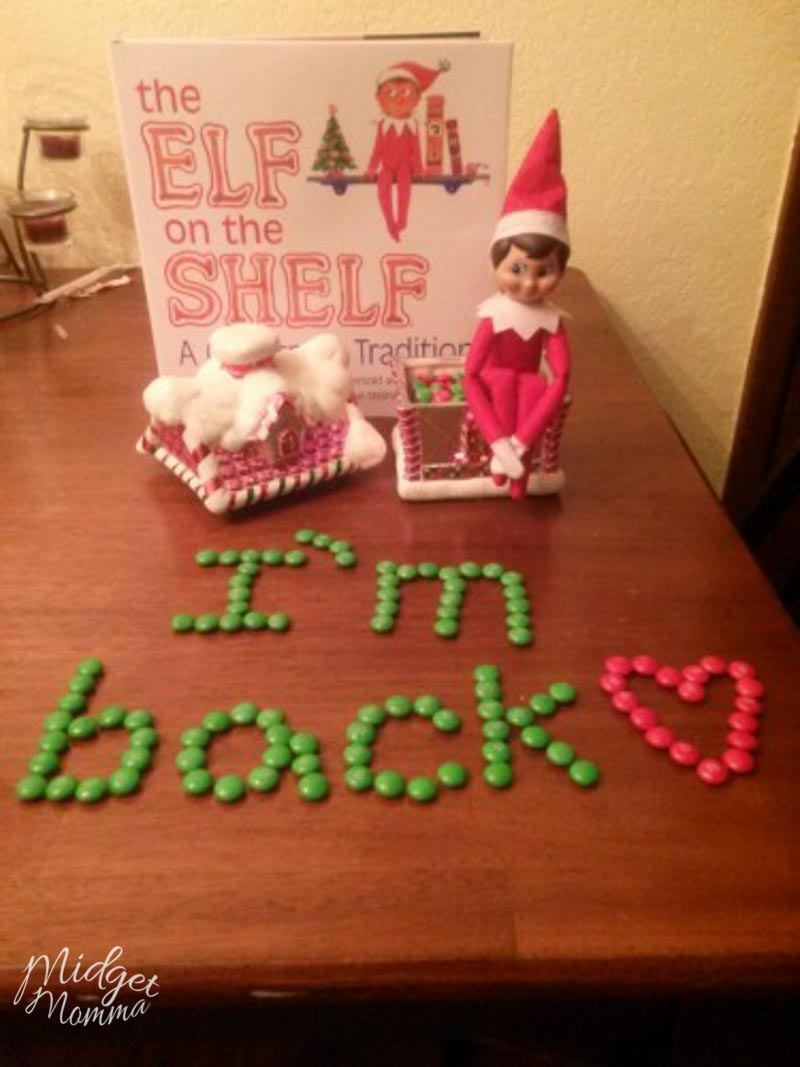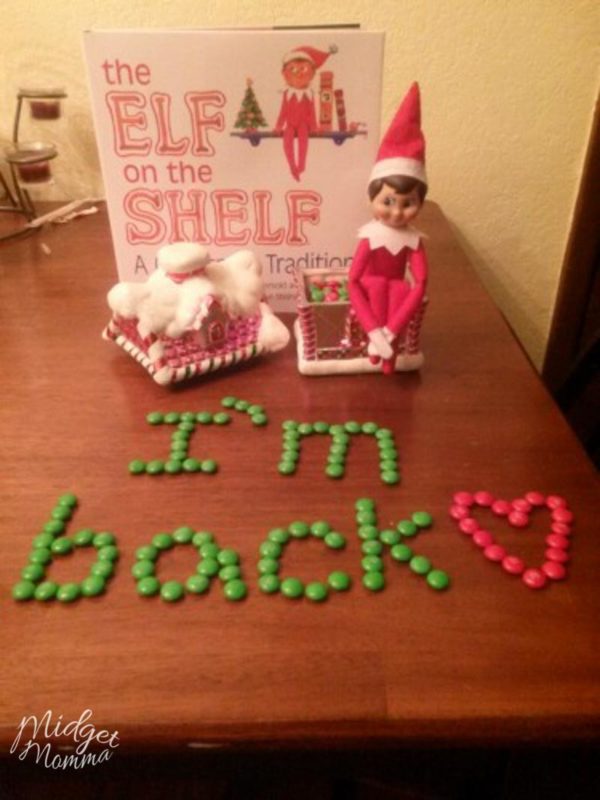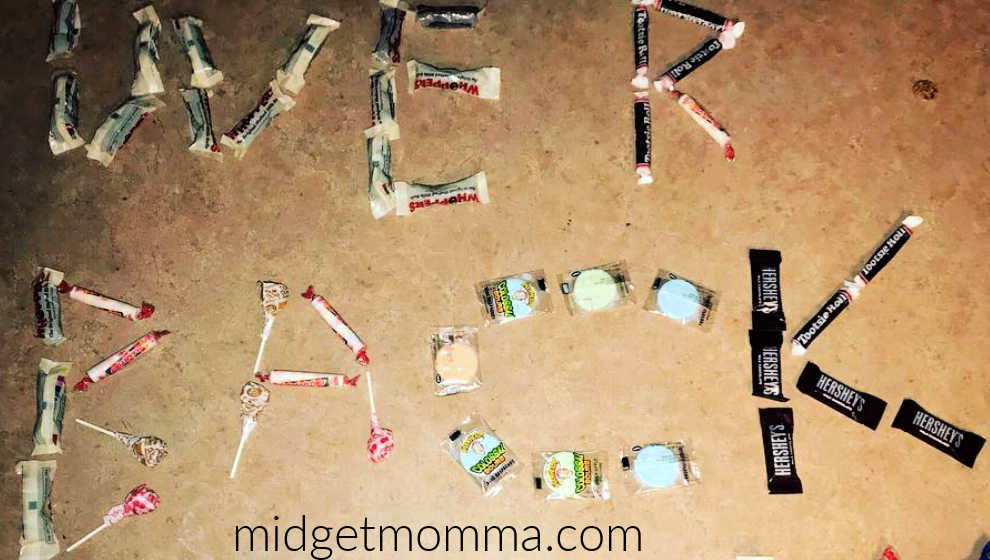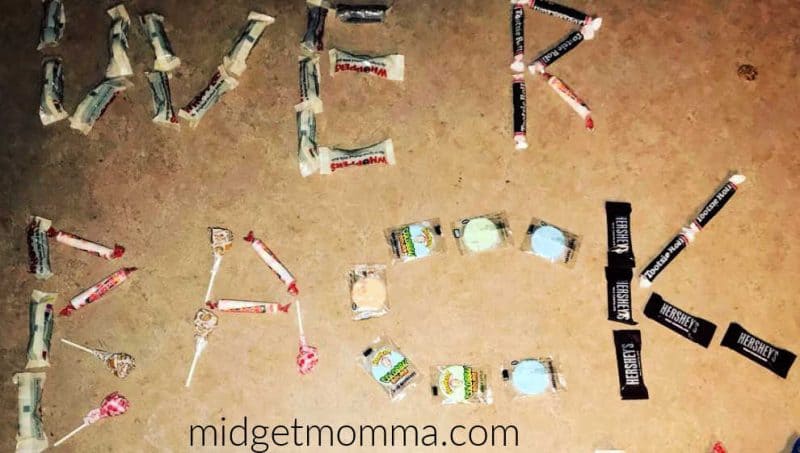 Spell I'm Back with Food
M&Ms are my favorite way to do this but you can use just about any food, candy, dry cereal or if you don't want to use food Scrabble tile blocks work well too.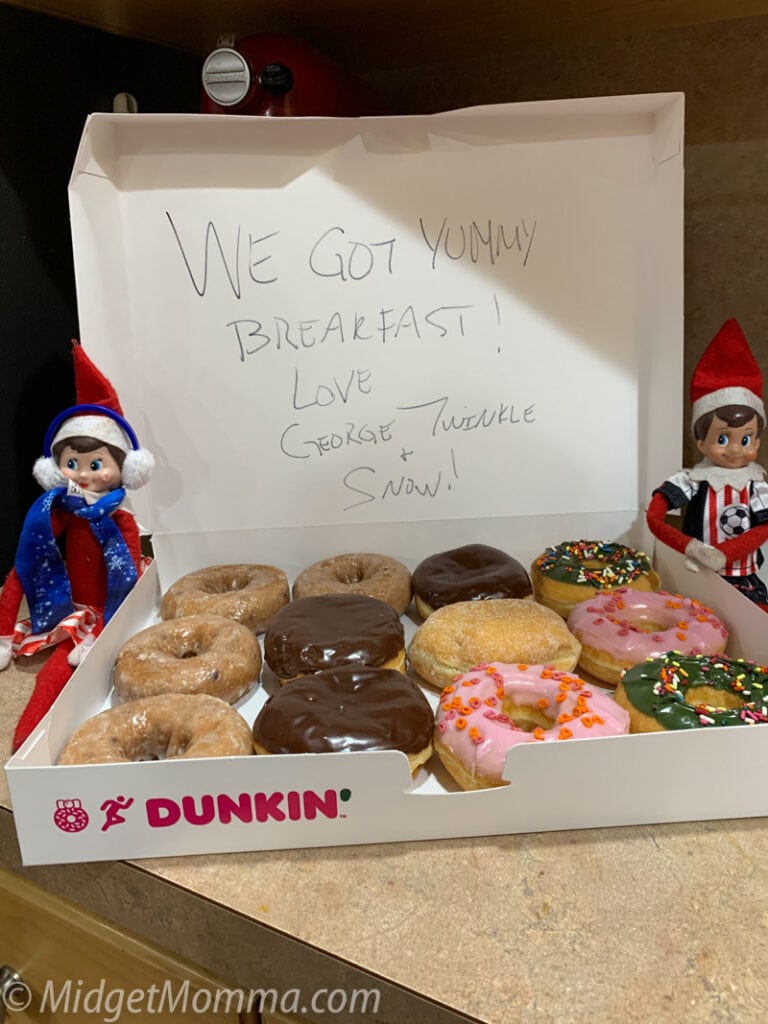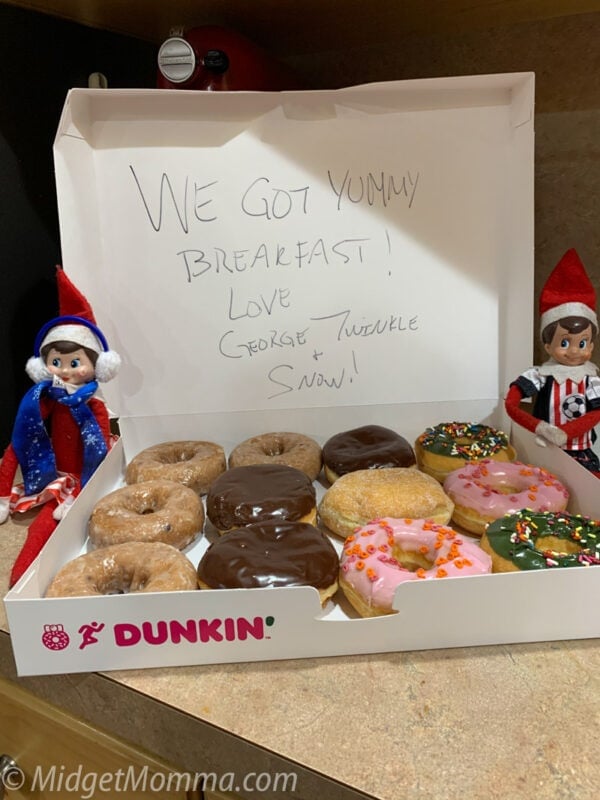 Elf Brings Breakfast
Have the elves set up a good morning breakfast. There are lots of easy Christmas breakfast ideas that are perfect! My kids love it when they bring donuts, plus it is a super simple way for me and fun for the kids.
Christmas Themed Breakfast Ideas for Kids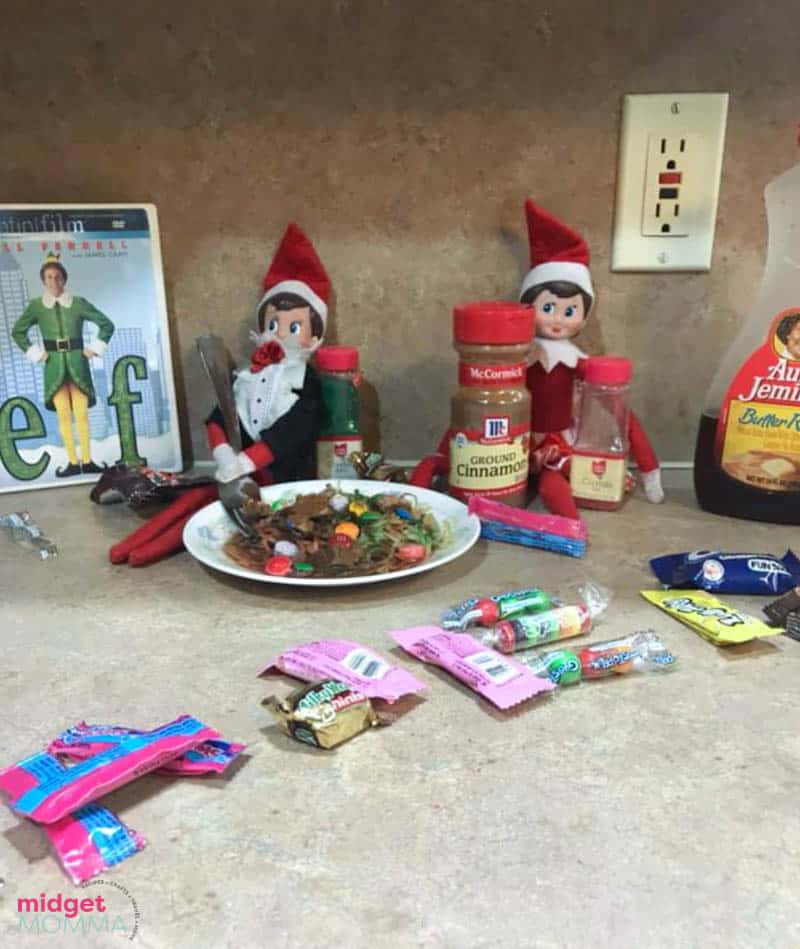 Elf Style Breakfast
While the elves bringing a normal breakfast is fun, bringing and elf breakfast is even better!
What would be considered an Elf breakfast is noodles with syrup and lots and lots of candy.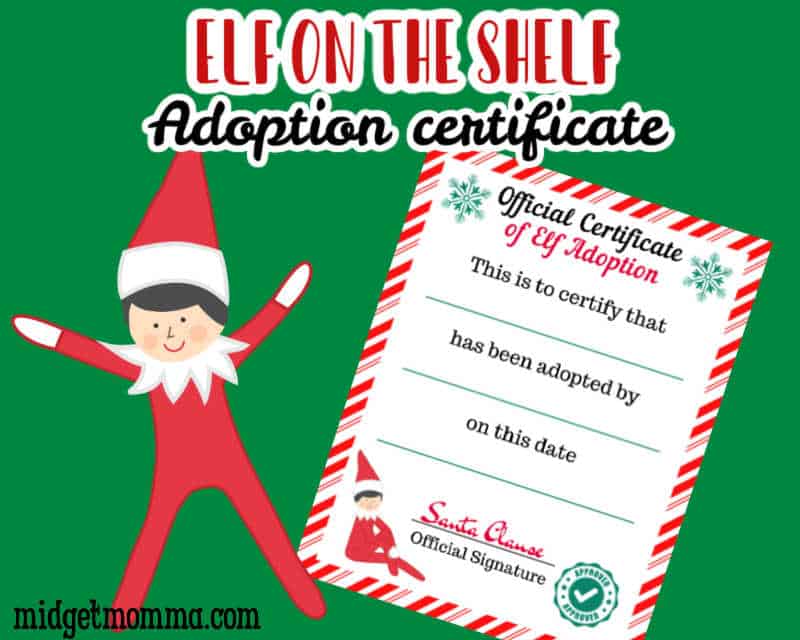 Bring an Adoption Certificate to Make it Official
Head on over here and you can grab the Elf on the Shelf Adoption Certificate to make everything official.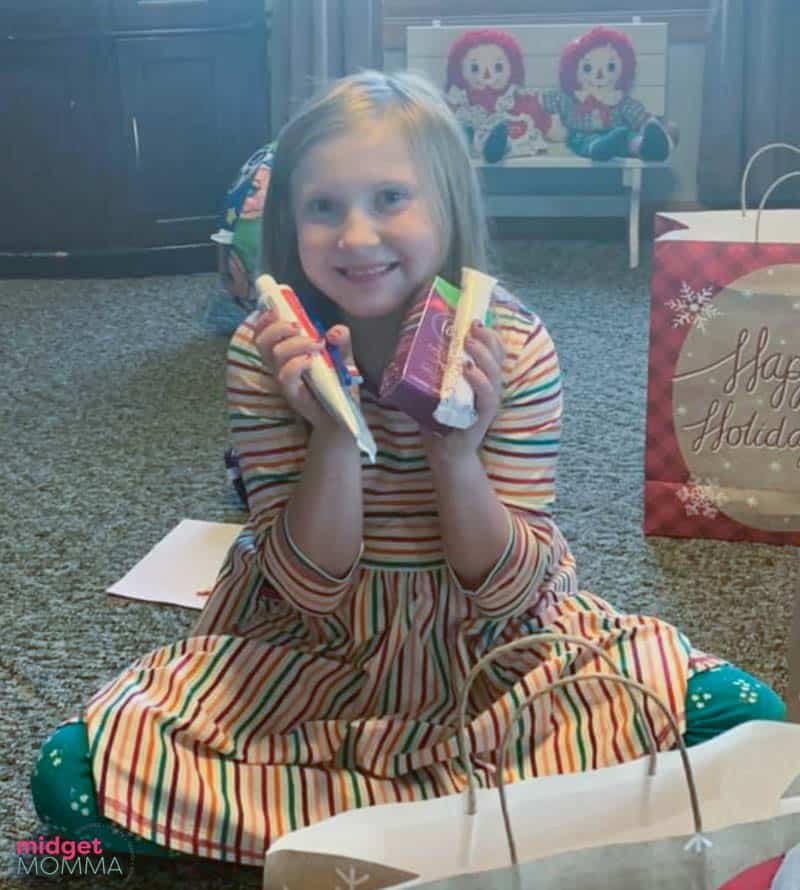 Bring A Silly gift
Sometimes our elves like to bring the kids gifts, but not normal gifts they like to wrap up things like toothpaste, toothbrushes, deodorant ect. and give them as a gift.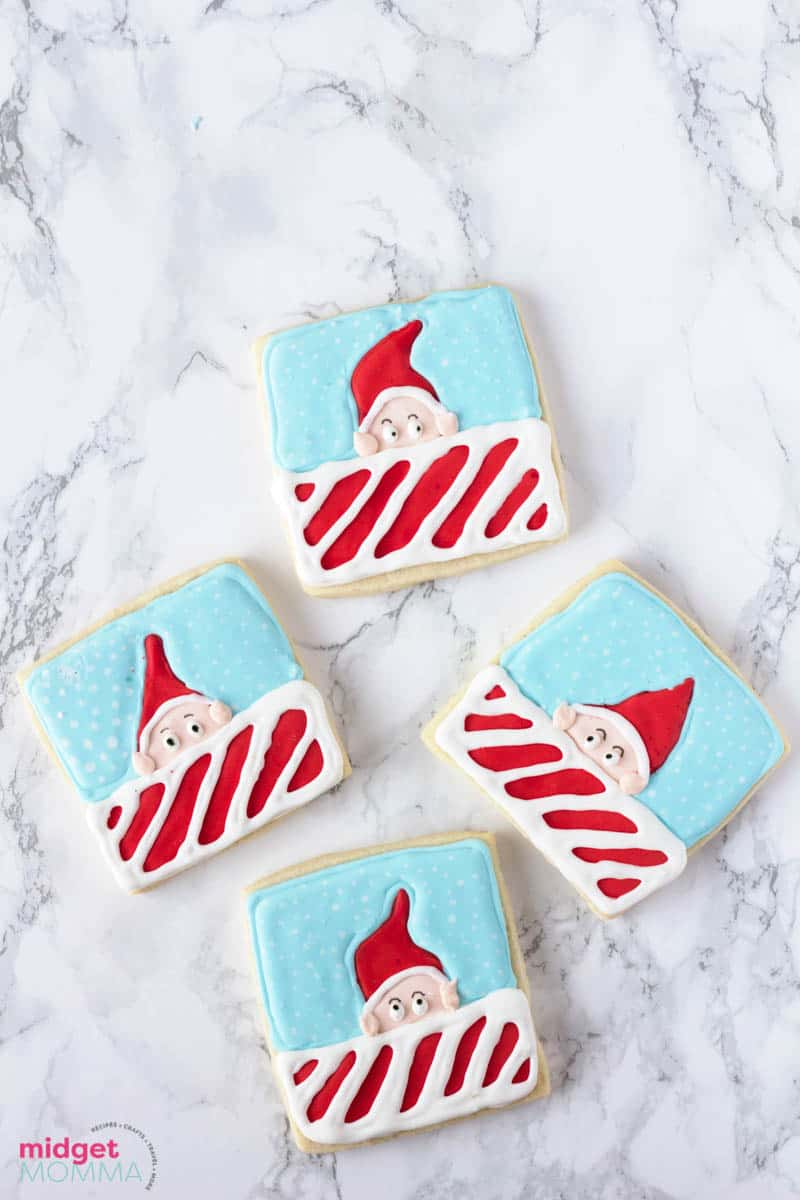 Make Elf on the Shelf Cookies
Using our favorite Sugar cookie recipe and royal frosting you can make these amazing Elf on the Shelf Sugar Cookies.
Elf on the Shelf Daily Ideas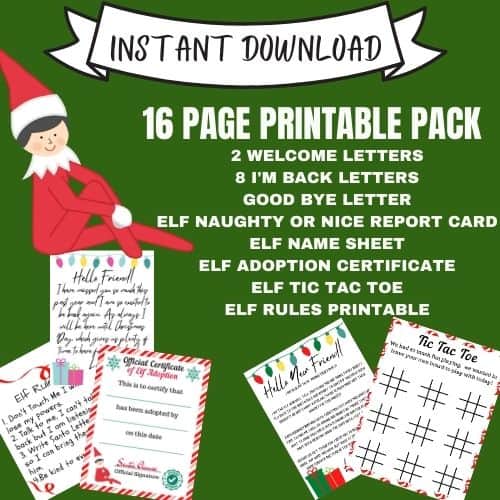 More Holiday fun to check out!
You can have a lot of fun calling Santa with Santa's Phone number and it is FREE!
When does Elf on the Shelf come? And everything else you need to know about the Elf on the Shelf!
Elf on the Shelf Letter – Perfect Elf on the shelf printable letter that you can print out and have your elf on the shelf bring with him or her when he comes to visit! Plus this Elf on the Shelf Rules printable is awesome to print out and hang on the wall for the kids!
You should also check out these funny elf on the shelf ideas! There are over 135 Elf on the shelf Ideas that kids will love! If you are running short on time, then make sure you check out this list of Quick Elf on the Shelf ideas!
You can have a lot of fun calling Santa with Santa's Phone number and it is FREE!
Make sure you also check out Reasons your Elf Did not move… it might happen sometimes 😉
if you are stuck on Elf Names, Check out this awesome list of 110 Elf on the shelf names! We have girl elf on the shelf names and boy elf on the shelf names!
Make sure you also grab the Elf on the shelf good bye letters!
Elf on the Shelf Printables