Here is a reader tip on How to have your Elf on the shelf say good-bye to your kiddos! Make sure you also check out How to Introduce your Elf on the Shelf, 135 Elf on the Shelf ideas and the Elf on the Shelf idea Calendar!
How to Have Elf on the Shelf Say Good-Bye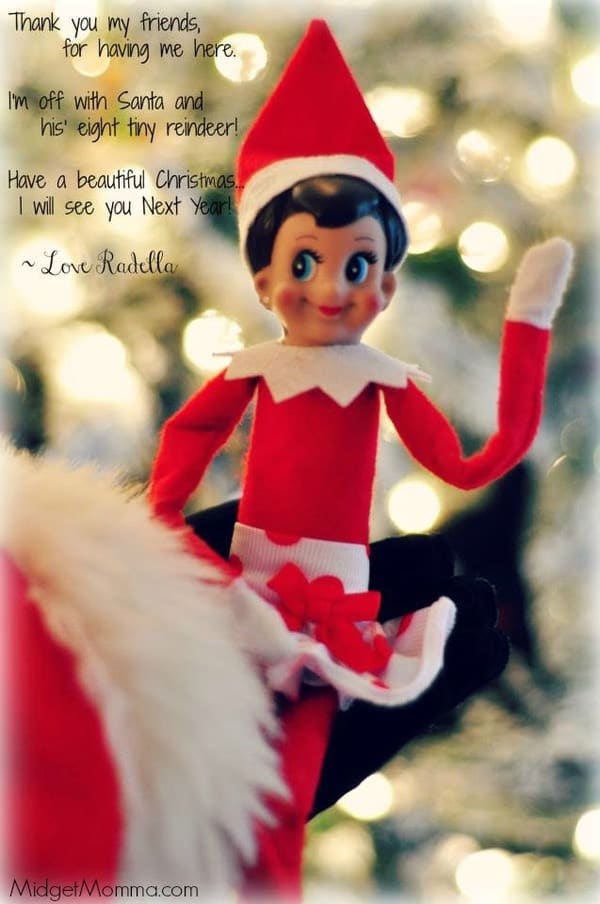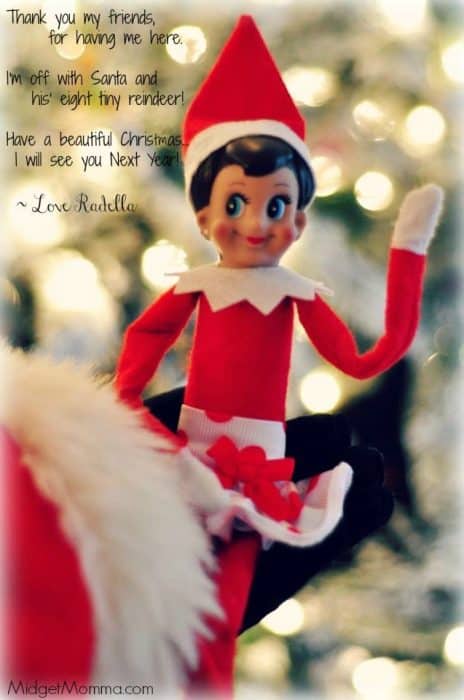 This is what Reader Krystal said about how they have their Elf on the Shelf say good-bye to their kids!
This was last year when Radella ELF returned home Christmas Eve night with Santa. We simply slipped on a black glove, wrapped my husband's Santa had around my arm and snapped the photo. Added a little "goodbye" poem and thought it was sweet. 🙂
Thanks Krystal!
Get the EXCLUSIVE Good-Bye letter Printable!
In this FREE E-book you will get 3 Printables to make your Elf on the Shelf adventure easier! It includes Elf on the Shelf Welcome Letter, Elf on The Shelf Rules and Elf on the Shelf Good-Bye Letter. Just fill out the form below!
Sign up for our Newsletter & Get the FREE Elf on The Shelf Printables E-Book!

Subscribe to get our latest content by email. AND Get your FREE Elf on The Shelf printables e-book when you join our newsletter!