Having trouble keeping up with what to do for your Elf on the Shelf? Here is an Easy 24 Days of Elf on the Shelf Ideas Calendar that you can download (and print if you want to) that will help you with your Elfy fun! Our Elf first comes on December 1st and leaves on Christmas Eve to go back to the North Pole.
Plus make sure you check out the 135 Easy Elf on the Shelf Ideas and Lazy Mom Elf on the shelf Ideas! With all of these Easy Elf on the Shelf Ideas you will be set for the whole adventure! There are also another 50 Elf on the Shelf Ideas you can check out. You can change out some of the Elf on the Shelf Ideas Calendar ideas for ones you like better.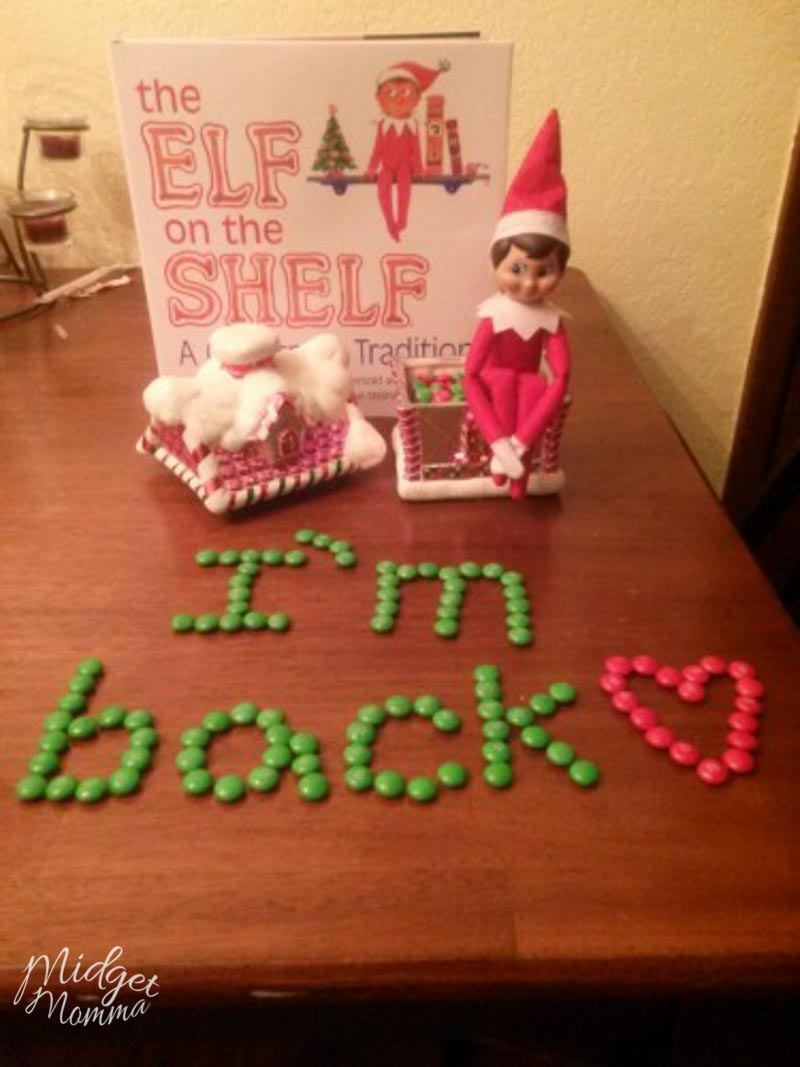 If you are stuck on Elf Names, Check out this awesome list of 110 Elf on the shelf names! We have girl elf names and boy elf names!
You might also want to prep yourself for the chance that the elf does not move with these 12 Reasons Elf did not move
24 Days of Elf on the Shelf Ideas Calendar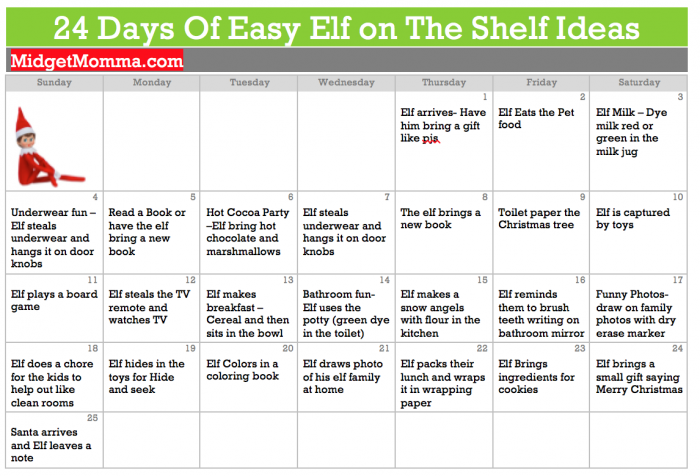 Download and print your 24 Days of Elf on the Shelf Calendar here – Just click the link on that page and it will open up the download window for you to download it.
Have a toddler? Check out the Elf on the Shelf Ideas for Toddlers!


Not sure what this Elf on the Shelf thing is?
Year after year, children and adults alike are baffled by the mystery of how Santa really knows who's been naughty or nice. After much urging by the elves and Mrs. Claus, Santa has allowed his biggest secret to be revealed in The Elf on the Shelf: A Christmas Tradition. At the start of each Christmas season, the elf appears to serve as Santa's eyes and ears, traveling back to the North Pole each and every night to make a detailed report of the day's activities. This keepsake gift set includes a light skin, blue eyed boy North Pole pixie scout elf and a hardbound watercolor picture book. Children can register their elf online to receive an official adoption certificate and a special letter from Santa.
Want your own Elf on the Shelf? You can get one here
Elf on the Shelf Printables
More Christmas Fun for Kids
You can Facetime Santa for a fun Santa Phone Call!
There are so many tasty Christmas treats that the kids will love and they are all perfect for any kids Christmas parties that you might have. Some of our favorite Christmas treats are Santa Hat Cupcakes and Whoville Cookies !
But you can check out the full list of Kid Friendly Christmas Treats and pick out your favorites to make with the kids!
If you are looking for cookie recipes we have you covered there too! Check out our Beautiful Christmas Sugar Cookies, and Christmas Tree Desserts Recipes!
Looking for more Elf on the Shelf printables? Check these out!
Elf on the Shelf Rules Printable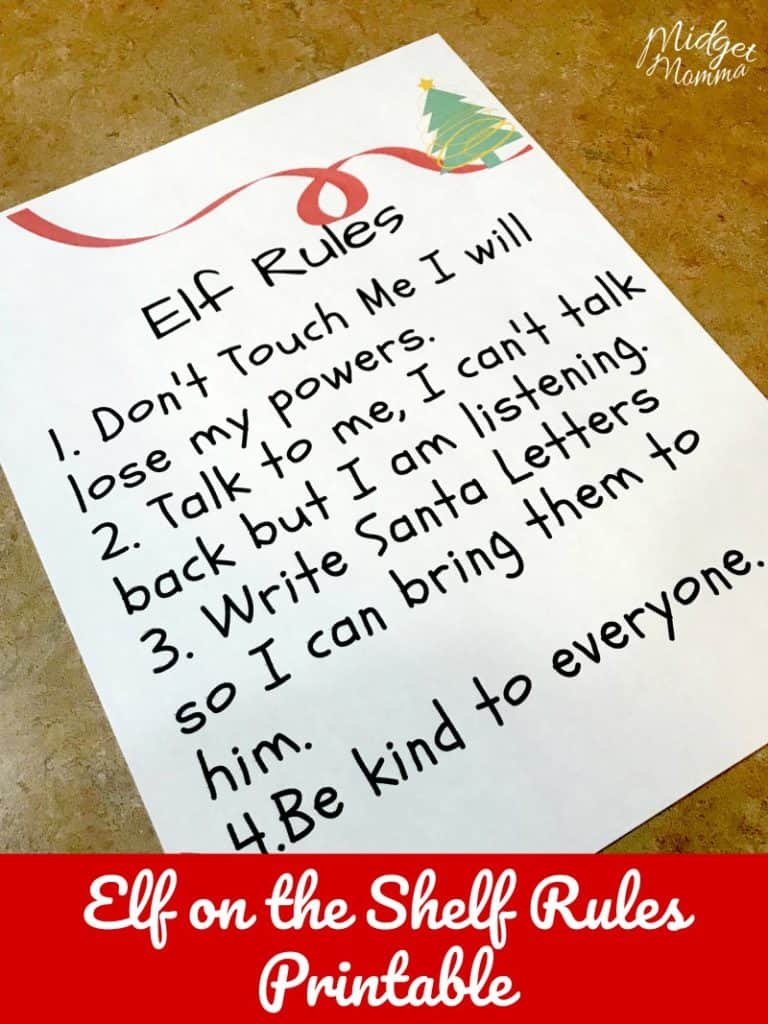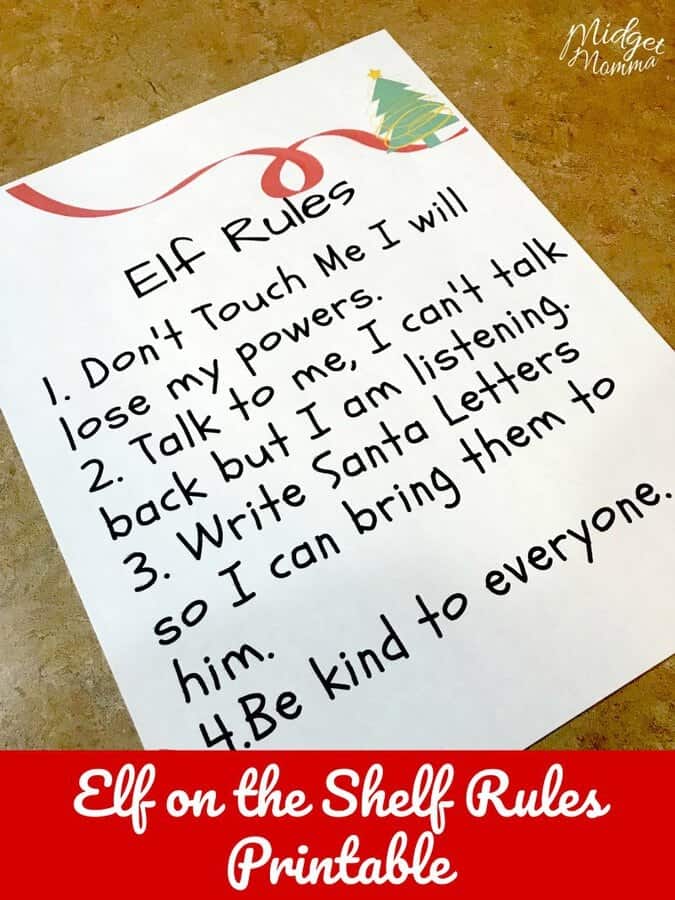 Elf on the Shelf Welcome Letter