Need a way to tell the kids if they are on the Naughty or Nice list? This Elf on the Shelf Naughty or Nice Notice Printable is perfect! Just print it and fill it out and have your elf leave it for the kids!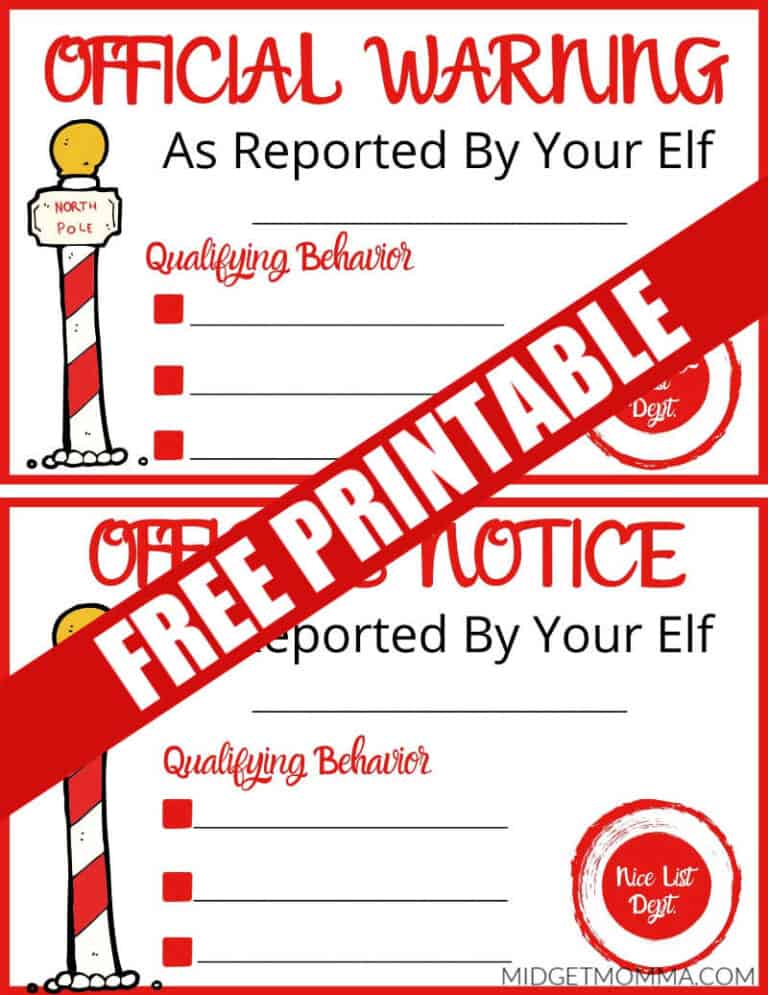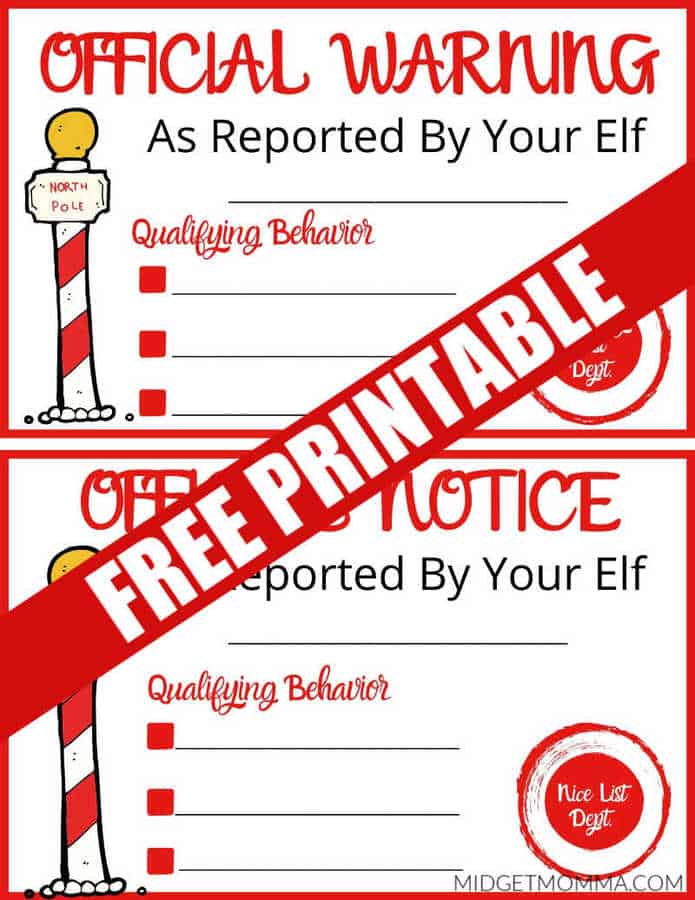 Naughty or Nice Notice Elf on the Shelf Printable
To get this printable just fill out the form and it will arrive in your inbox. Then just and print it . It will print on an 8×11 standard paper size. Then all you have to do is cut the paper in half and fill out the notice section that you need for your kiddos.
NOTE! None of the printables we have for you to print out DO NOT have any watermarks on them to give away that they are not done by the elves! The watermarks are only on the images in this post and not the printables themselves. We here at MidgetMomma.com like to keep the magic flowing.
Looking for more Elf on the Shelf Printables? Check these out!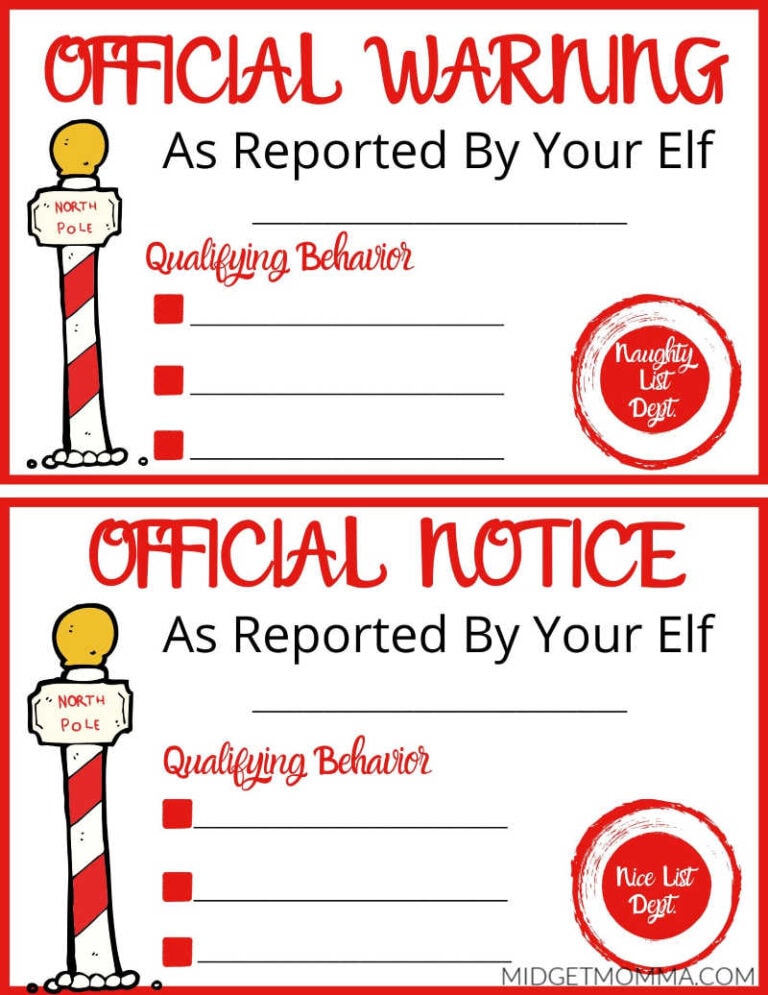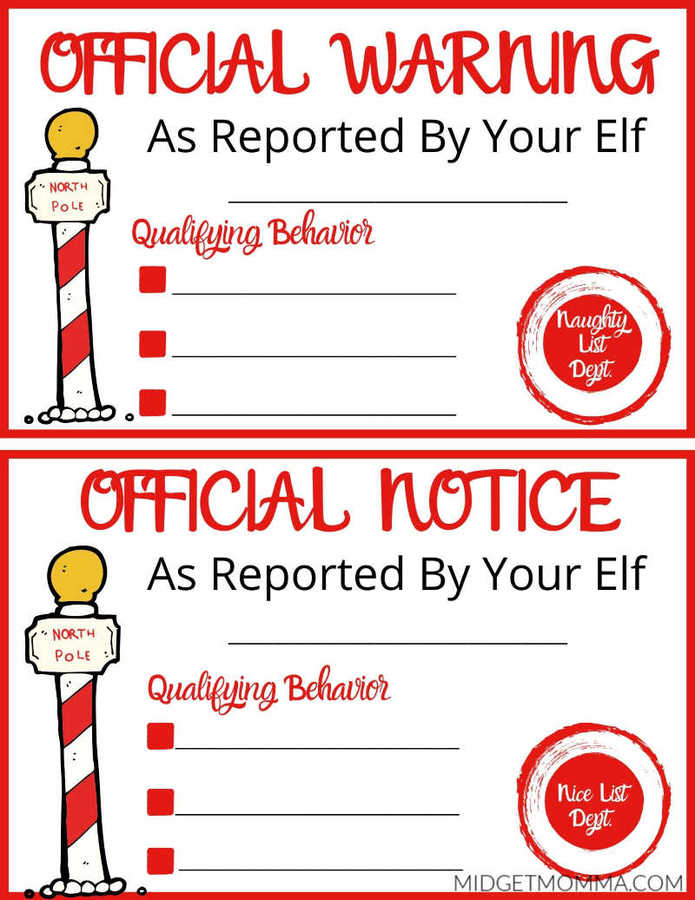 Elf on the Shelf Ideas
If you are stuck on Elf on the Shelf Ideas be sure to check out these awesome Elf on the Shelf Ideas!
Be sure to know the Reasons Why Elf on the shelf did not move (because sometimes things happen) to make sure you are ready to go for your Elf on the Shelf fun!
When it is time for your Elf to head on home, we have this easy How to Say Good Bye with Elf on the Shelf idea!
These elf on the shelf cookies are also super awesome and a great way to welcome your Elf on the Shelf!
If your kiddos love Santa then be sure to check out How to Facetime Santa! Plus you can also call Santa on the FREE Santas Phone Number!
Looking for more Christmas fun? Check out these Christmas Treats kids will love and Fun Kids Christmas crafts!
Need more Christmas cookies? Check out 25 Days of Christmas cookies Recipes and 12 Days of Christmas cookies for more amazing Christmas cookie recipes!