It is now that time of year when snuggling up on the couch with your loved one is most desirable. It is a great way to help warm you up from the bitter cold outside. You can make this moment extra special by making some pink hot chocolate! This is a great drinks for all of the white chocolate lovers out there. It gets it's creaminess from using evaporated milk and it's fun color from a little red food coloring. You want to make sure to be careful with your chocolate on the stove so you don't burn it because white chocolate burns very easily. Now to top off this yummy treat don't forget to add a little extra whip cream and some fun valentine's Day sprinkles.
Pink Hot Chocolate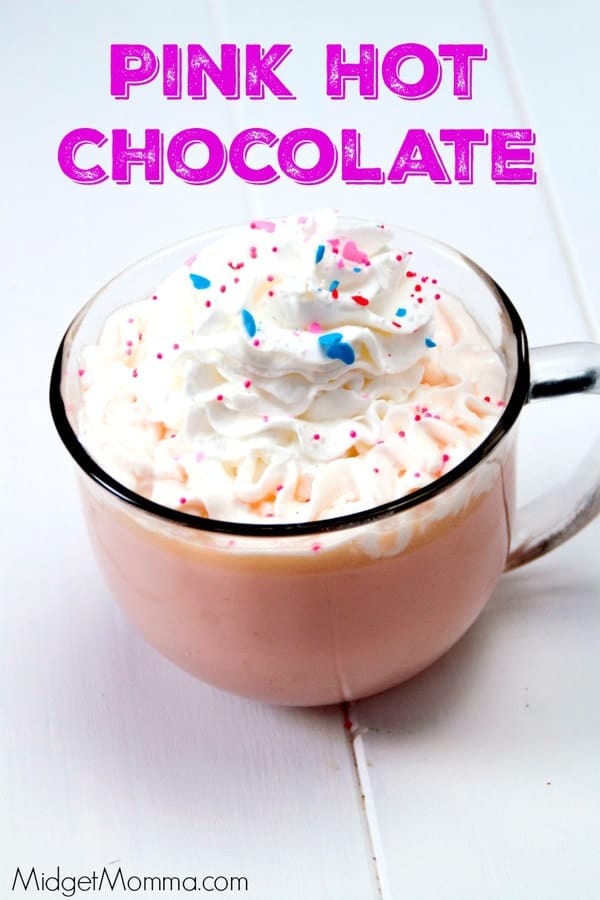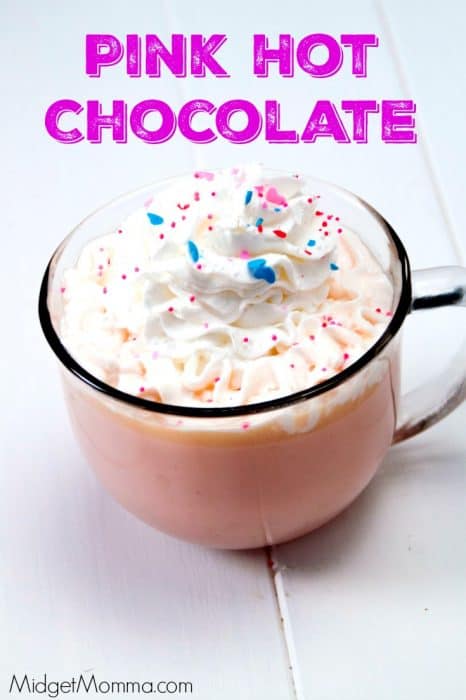 Pink Hot Chocolate Ingredients
3/4 cup evaporated milk
2 cups whole milk
1 cup white chocolate chips
whipped cream
sprinkles
red food coloring
Pink Hot Chocolate Directions
In a saucepan over medium heat, bring your evaporated milk and whole milk to a boil. Keeping an eye on the milk so it doesn't boil over.
Remove the saucepan from heat and add in the white chocolate. Stir until all of the white chocolate has melted.
Slowly add a drop of red food coloring's in at a time until you get a nice soft pink color.
Pour into your glass and top with whip cream and sprinkles.
This recipe is 4 servings with 17 Weight Watchers SmartPoints per serving.