Hot Chocolate Marshmallow Cups are seriously the cutest winter treat ever! What is awesome about these Hot Chocolate Marshmallow Cups is that you can eat them as a treat or you can pop them into your hot chocolate for an amazing cup of hot chocolate!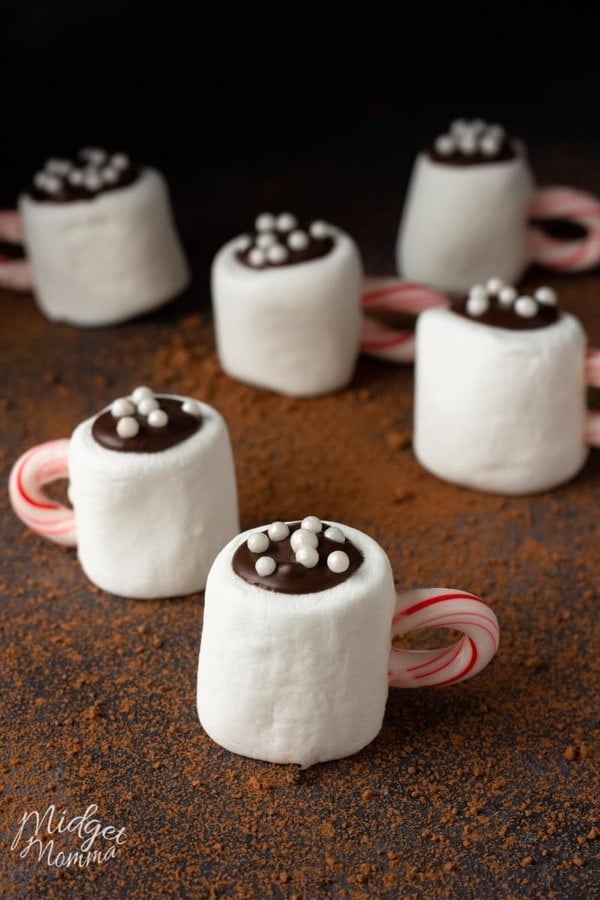 Marshmallow Hot Chocolate Cups
If you are looking for the perfect way to make having hot chocolate even more fun then you are going to love these marshmallow hot chocolate cups! Not only are they adorable and the look perfect at a holiday party, they add some extra amazingness when you add them to a cup of hot chocolate. Adding these to hot chocolate gives your hot chocolate a nice pepperminty marshmallow flavor!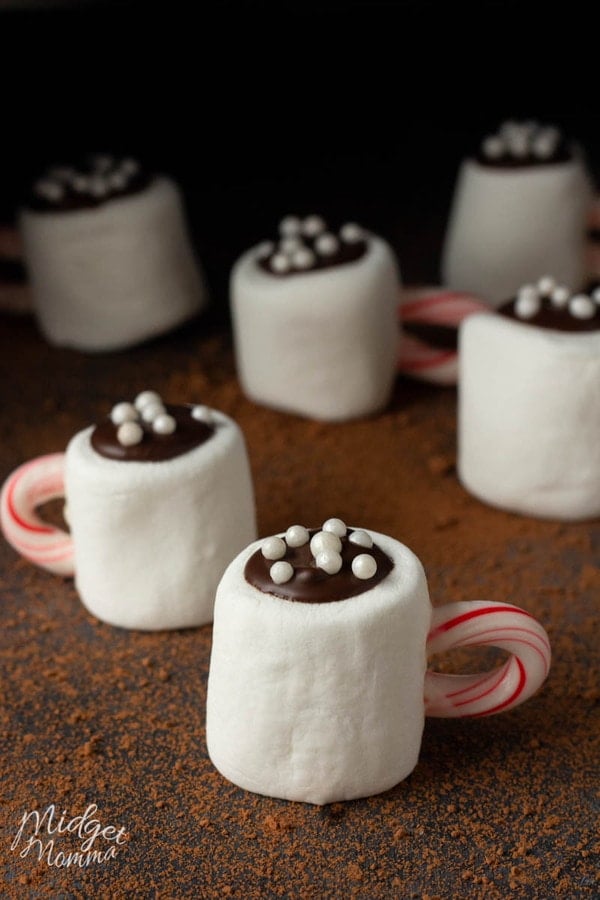 If you are going to put these marshmallow hot chocolate cups into your hot chocolate I recommend making homemade hot chocolate. It is so much better then the packages!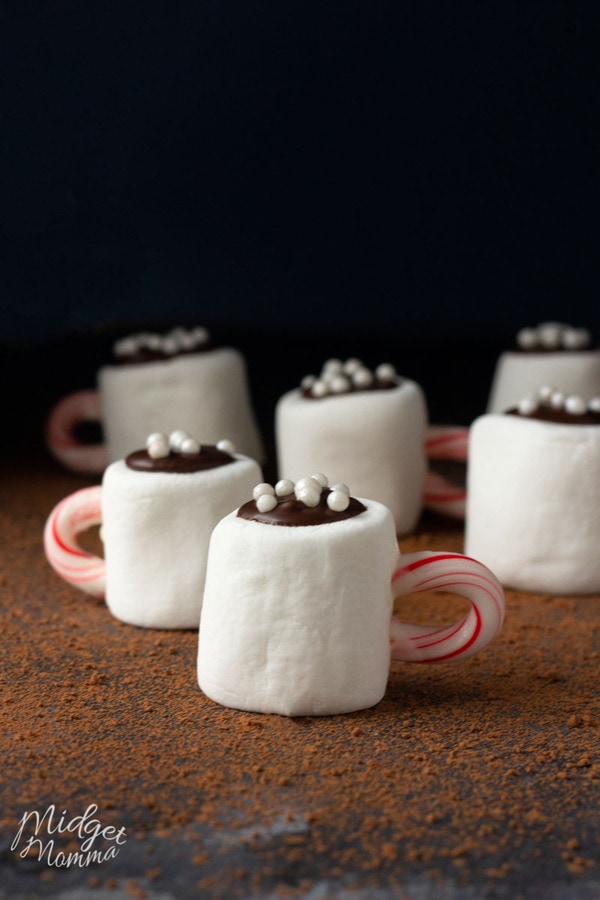 How to Make Hot Chocolate Marshmallow Cups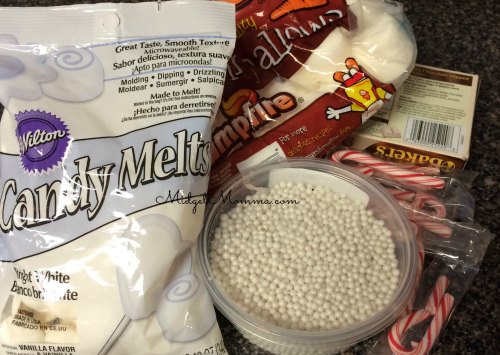 Marshmallow Hot Cocoa Cups Ingredients
Marshmallows
Mini candy canes
Dark chocolate melting candy
White chocolate melting candy
Mallow Bits Marshmallows or white sprinkles
Marshmallow Hot Cocoa Cups Directions
Melt your white and dark chocolate in two separate bowls.
Break about a inch off the long side of your mini candy cane so both sides are the same length.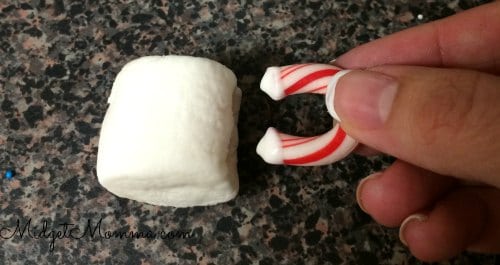 Dip the ends of the candy cane into the white chocolate than place it in the side of the marshmallow. Spoon some dark chocolate onto the top of the marshmallow.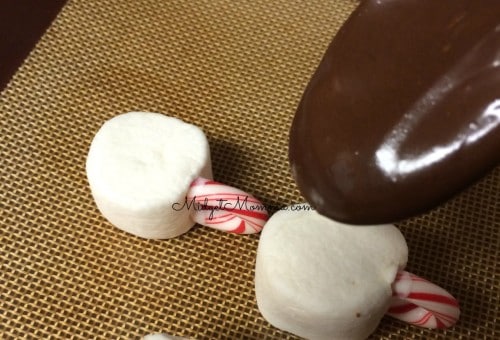 Place your bits marshmallows or sprinkle on top of the dark chocolate.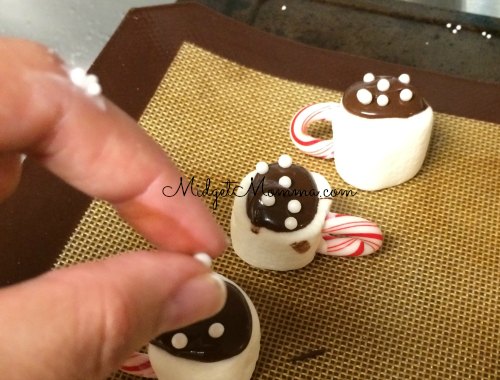 More Holiday treats you will love!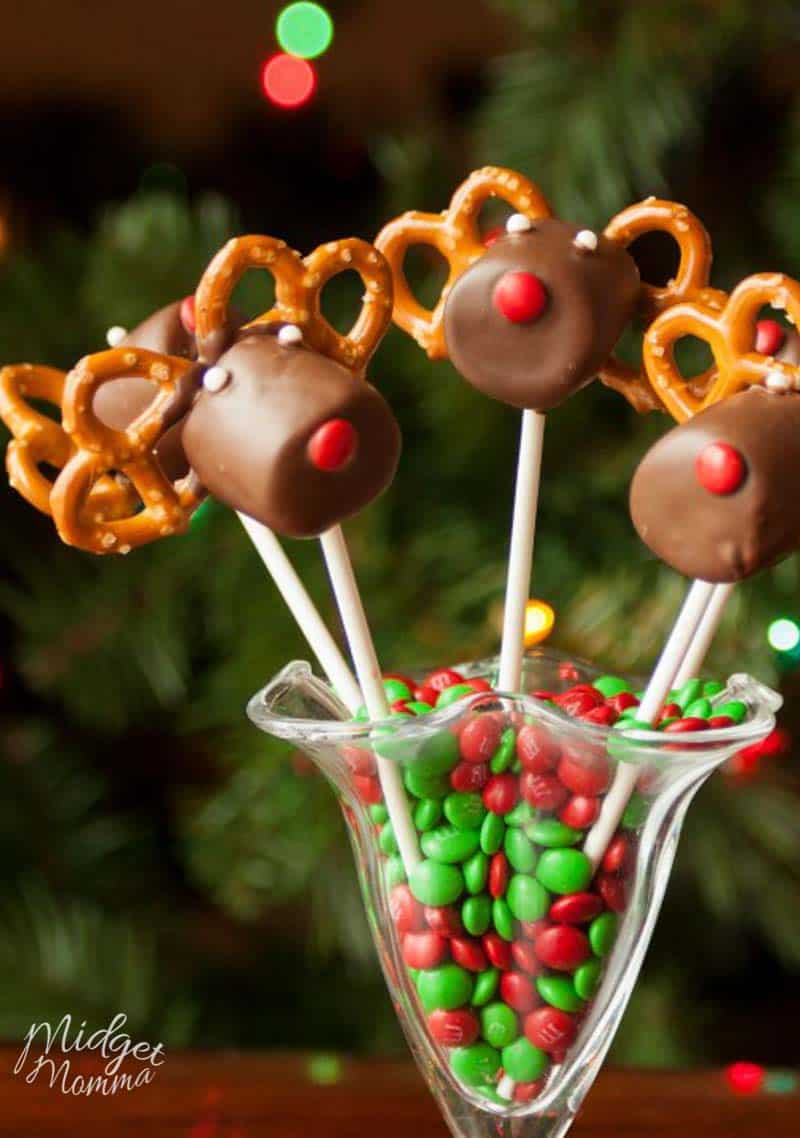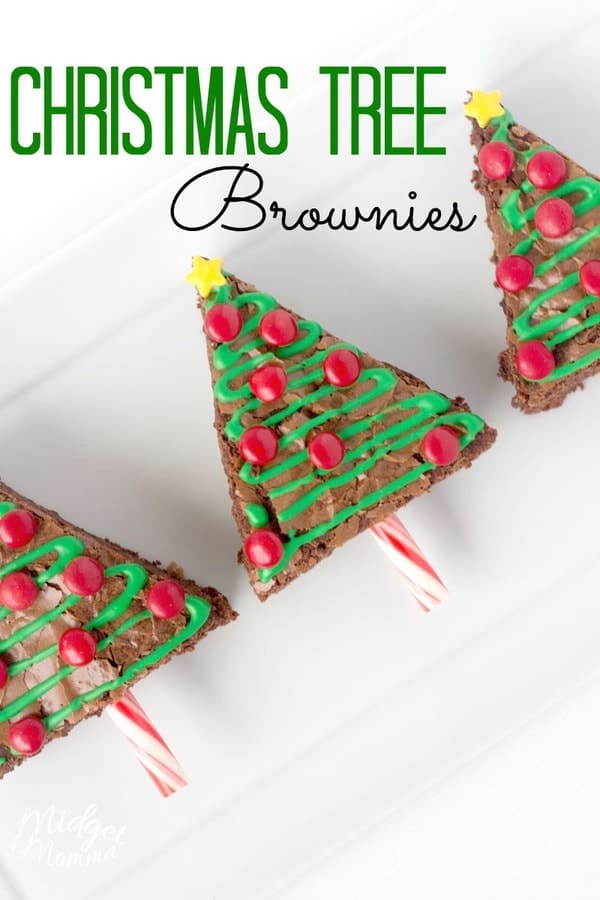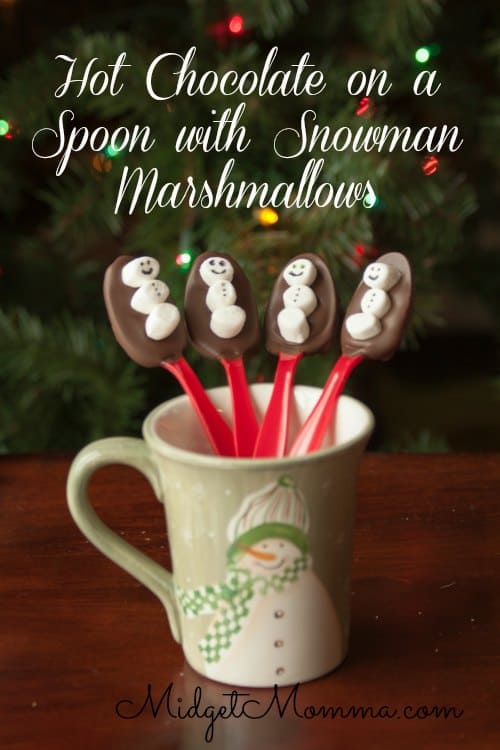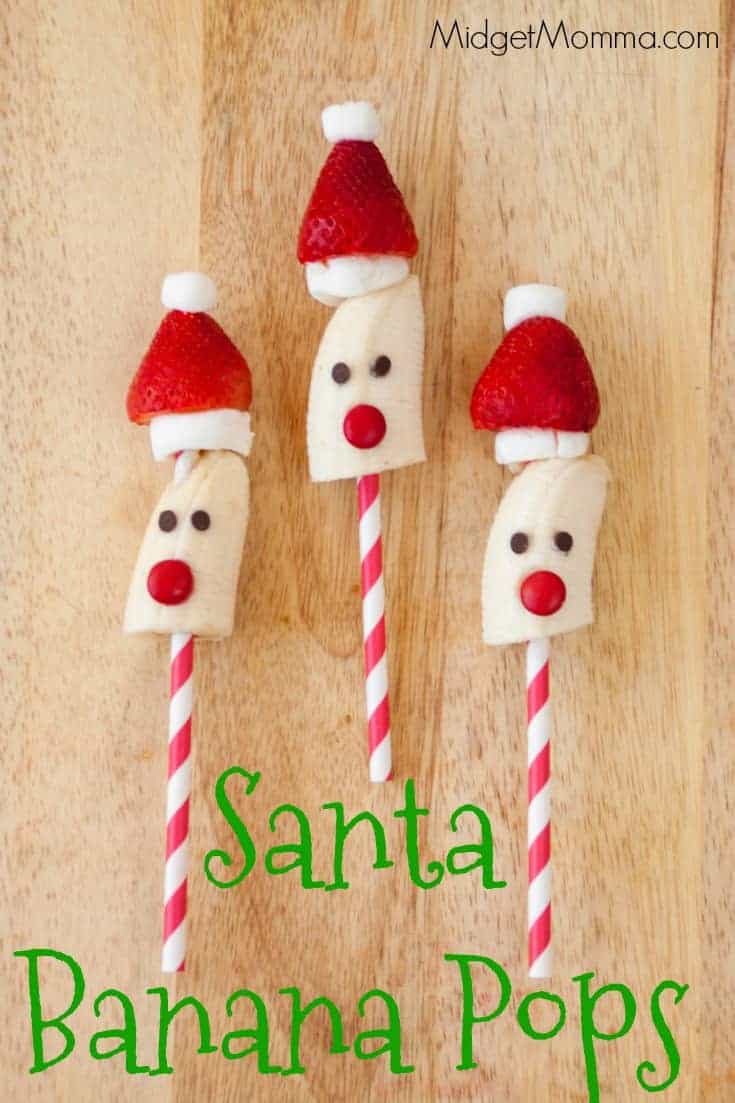 More Holiday fun to check out!
You can have a lot of fun calling Santa with Santa's Phone number and it is FREE!
If you are looking for more Christmas fun for kids make sure you check out 16 Kids Christmas Crafts and this HUGE list of Tasty Christmas Treats for kids, they are all things that the Elf can make the kids or bring the kids as activities if you wanted him too!
When does Elf on the Shelf come? And everything else you need to know about the Elf on the Shelf!
Elf on the Shelf Letter – Perfect Elf on the shelf printable letter that you can print out and have your elf on the shelf bring with him or her when he comes to visit! Plus this Elf on the Shelf Rules printable is awesome to print out and hang on the wall for the kids!
You should also check out these 135 elf on the shelf ideas! There are over 135 Elf on the shelf Ideas that kids will love! If you are running short on time, then make sure you check out this list of Quick Elf on the Shelf ideas!
Make sure you also check out Reasons your Elf Did not move… it might happen sometimes 
if you are stuck on Elf Names, Check out this awesome list of 110 Elf on the shelf names! We have girl elf on the shelf names and boy elf on the shelf names!