Celebrating Halloween during Covid doesn't have to be boring! Just because things are different this year doesn't mean we have to give up the fun of Halloween all together. There are so many things that we can do, even if we can not do our fully traditional Halloween celebrations.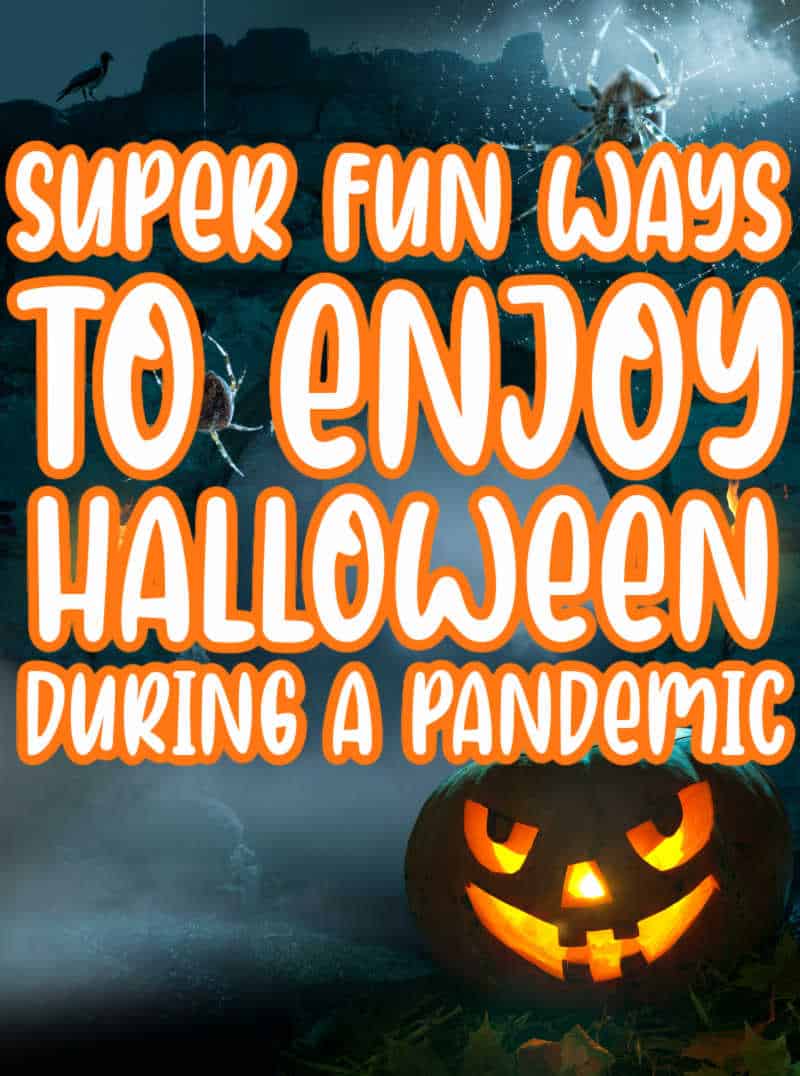 How to Enjoy Halloween during a Pandemic
No one wants Halloween 2020 to be canceled. However, with the 2nd wave of the COVID-19 pandemic tending to catch up with us, we no longer know what to think of the traditional house-to-house candy picking. Here are some super fun ideas to inspire you to create a memorable Halloween even though things are totally different this year!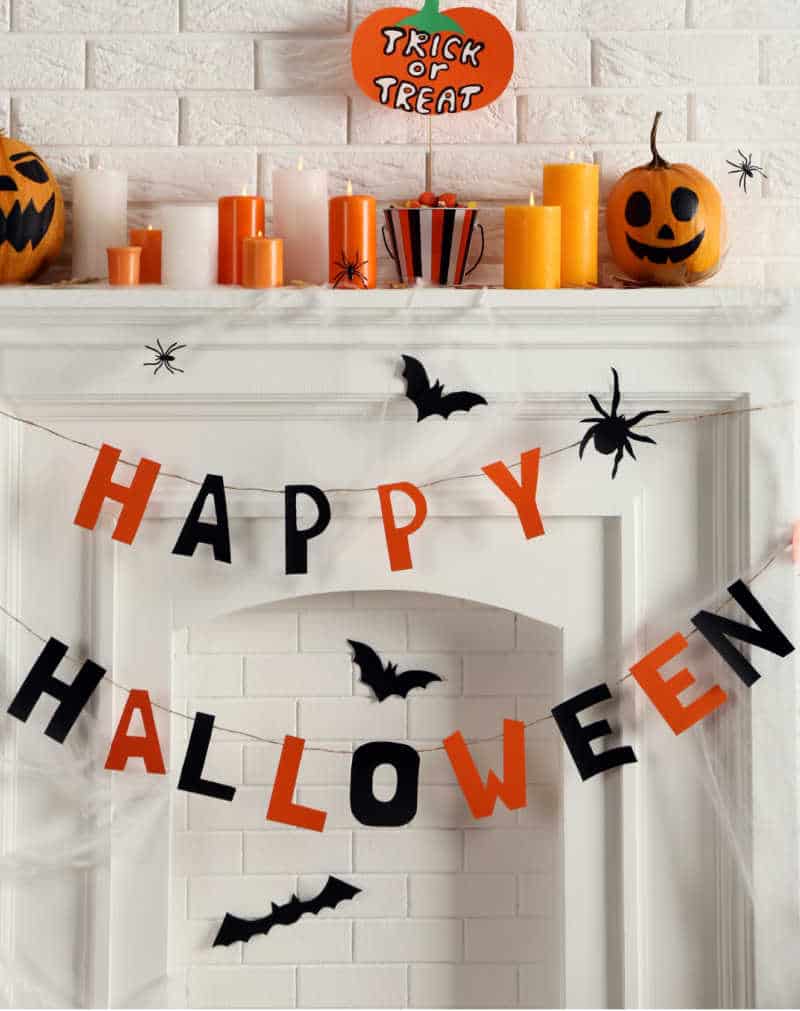 Decorate your home
Decorate your home with all your heart! Sometimes, when we have young children, we don't dare decorate our house, knowing that we won't be present to offer candy. But this time, we're going all out! Whether there is a distribution of sweets or not, a large proportion of children will only scroll to admire the most beautiful decorations in the neighborhood. Have fun as a family to create a most terrifying environment. Do not hesitate to make your home decoration! Many DIYs are available online and teach you how to make your own paper-mâché pumpkins or little hanging cotton ghosts.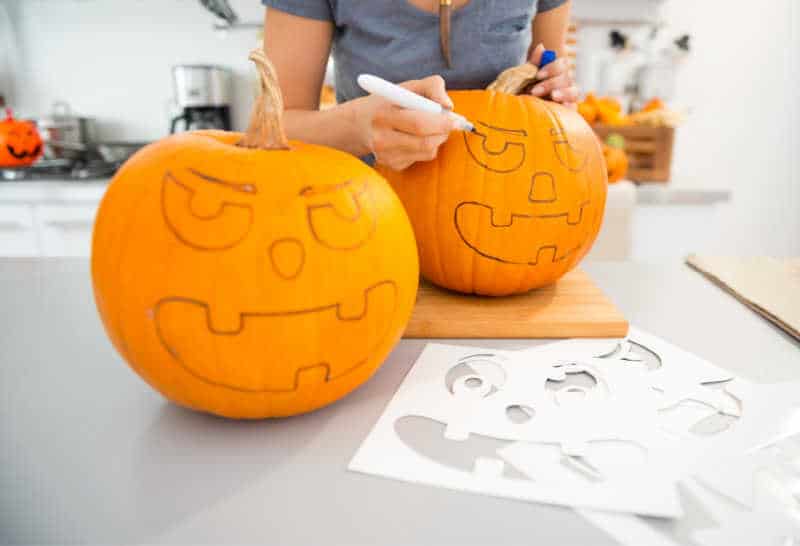 Create the most beautiful pumpkins
Who says Halloween, says pumpkins! Take your time to transform these cucurbits into a work of art! Young and old can participate well; they must participate! Pumpkins are carved to be made into lanterns, and younger kids can simply paint them to each, their tools, for creations in complete safety. One way to commemorate this date can be carving pumpkins or creating original designs of these traditional ornaments; various materials can be used for the latter.
Be sure to check out all the Halloween pumpkin fun we have here!
After you have decorated your pumpkins, if you are carving them then there is still a lot of fun to be had! Make some slime with pumpkin guts and cook up some cinnamon sugar pumpkin seeds or salted pumpkin seeds with the seeds.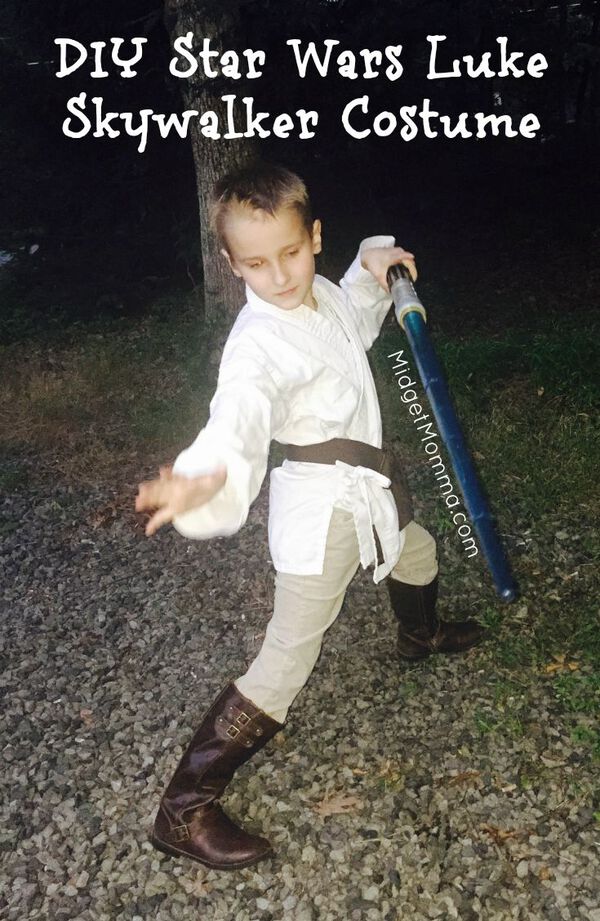 Virtual Halloween Costume Parade with Friends
Halloween is not the same without the costumes, and one way to continue this custom is to hold a virtual costume parade to show each other your costumes. Use Zoom or facetime to video chat with friends in other places while they are dressed up in their halloween costumes. Looking for Halloween costume ideas? Check these out:
Take a walk in the Halloween costumes
With friends or family, put on your costume and take a walk to see the most beautiful decorations in the neighborhood. For a maximum of pleasure, organize yourself with the people of your neighborhood to walk in groups while respecting course the physical distance.
While you are walking you might as well make your neighbors feel loved by doing some Halloween BOOing!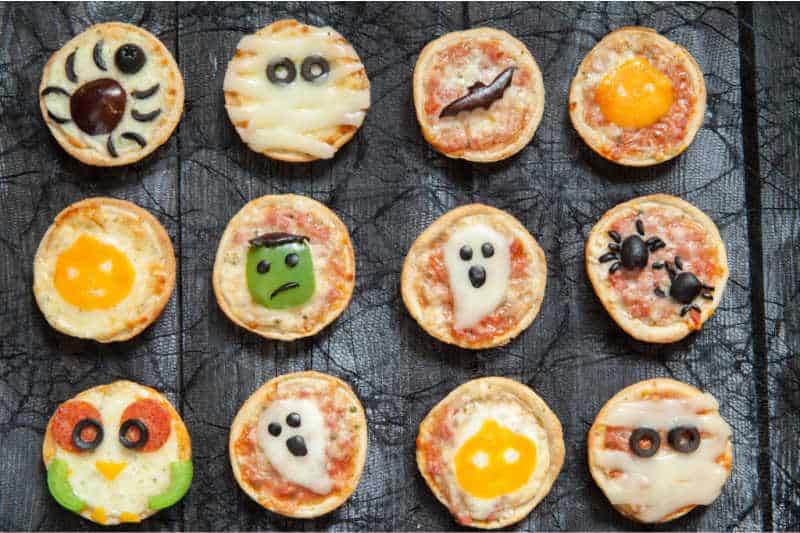 Have Halloween Movie night
You can organize movie marathons with your family members: costumes, horror movies, and "monster" snacks. Since Halloween 2020 falls on a Saturday, it's possible to go to bed late for once! Watch one or more movies with a Halloween theme. With children, opt for less scary movies, while with adolescents, you are spoiled for choice! If you wanted to you can make it a whole day affair, there are so many awesome movies that are perfect for watching on Halloween! 
Of course with a Halloween movie night you are going to need some tasty Halloween treats! There are so many Halloween treats to make, from Halloween appetizers to Halloween desserts there are so many  ideas. Be sure you check out our favorites: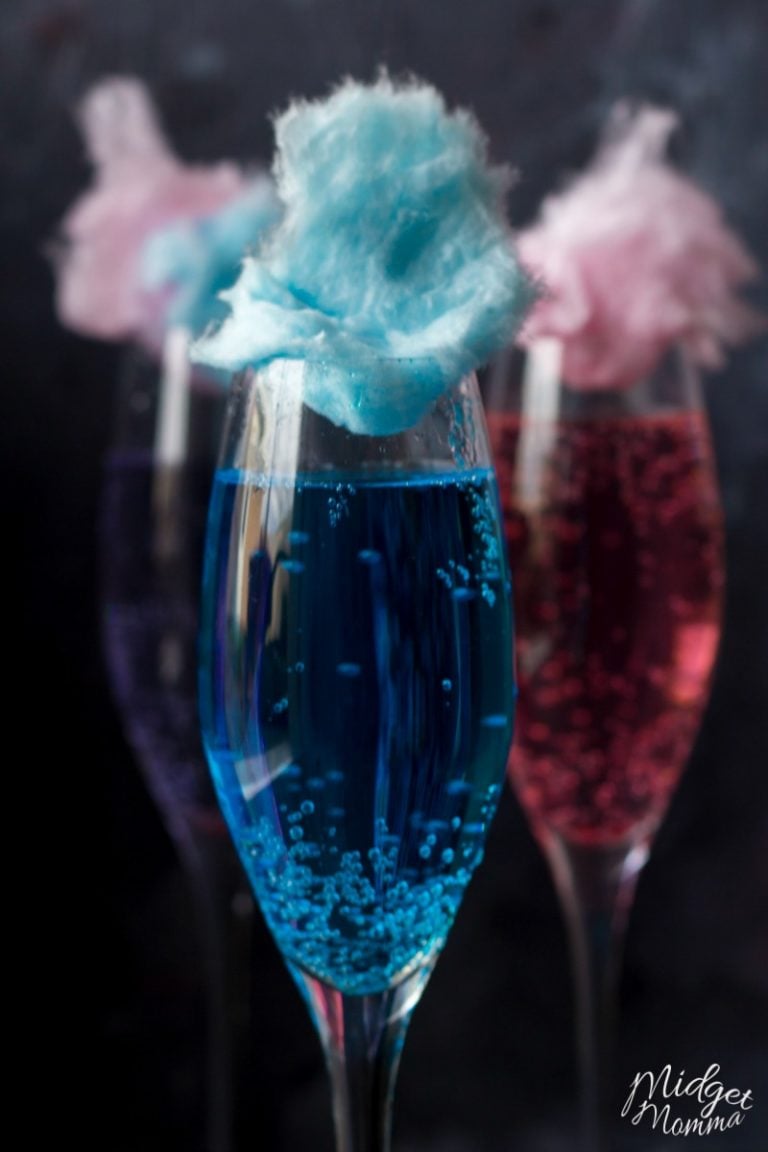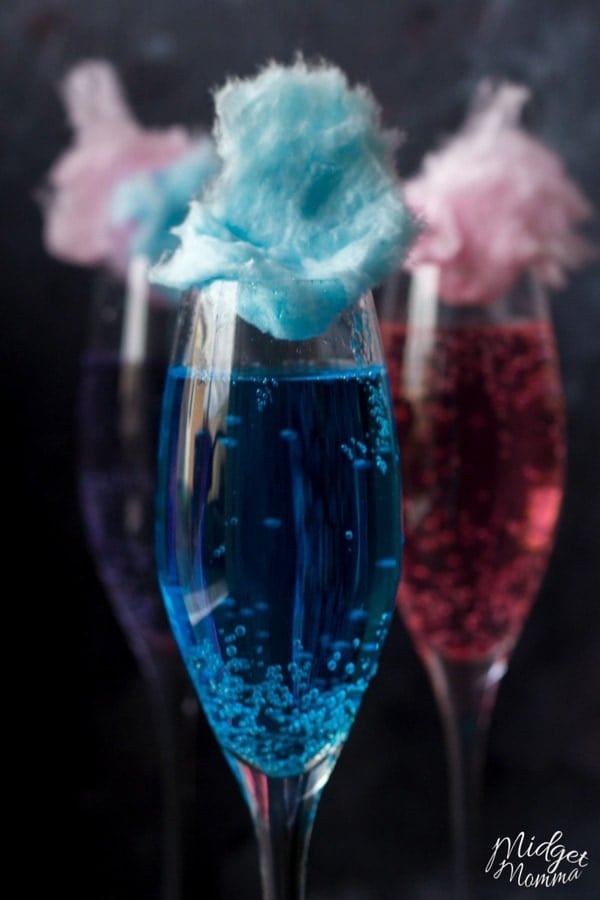 Making Halloween mocktails and have your favorite drinks! Opt for a simple glass of orangeade adorned with a jujube earthworm. A Shirley Temple transformed for the occasion into a glass with a syringe that contains blood or a glass of juice fruit or cranberries with eyes floating in it! (It's actually frozen lychee with a blueberry in the center to make it the pupil!) or check out some of the party drinks we love to make.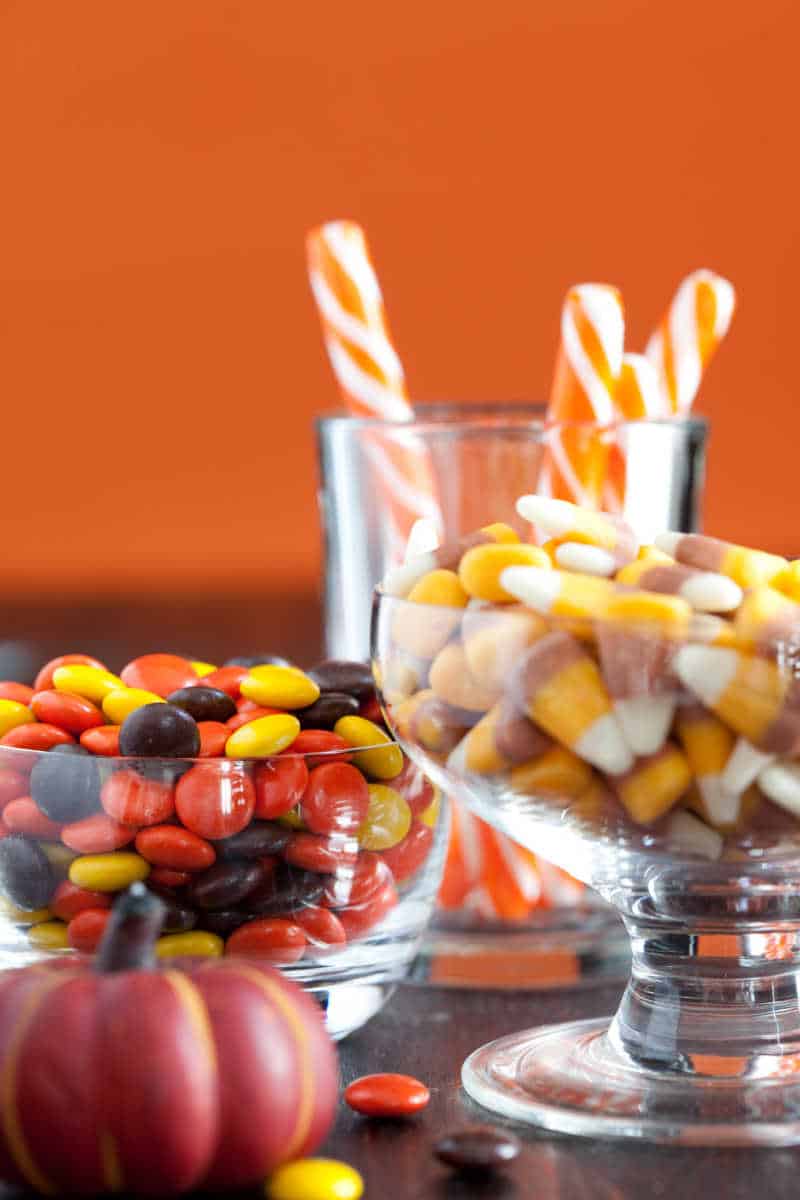 Have fun with Candy at Home!
If it proves impossible to perform the traditional candy picking, other options are possible. 
Play candy hide and seek
Those who prefer to stay indoors or on their land can plan a game of candy hide and seek! Those who are hiding have candy with them. Whoever discovers them receives sweets. The bags of treats will fill up pretty quickly! And for once, all children will want to be the seekers!
Have a Candy Treasure Hunt
On your land or in a park, organize a treasure hunt, with clues hidden here and there. Throughout the hunt, candy can be found, and the treasure will, without a doubt, be a huge bag of candy!
Have a candy buffet!
Set up all sorts of candy in bowls on the counter or the kitchen table and let the kids have fun with an all they can eat candy buffet. Of course you will also want to be prepared for the hyper children you will soon have, so if you are doing a candy buffet I also suggest planning some outside activities to help them run off all the energy they will have.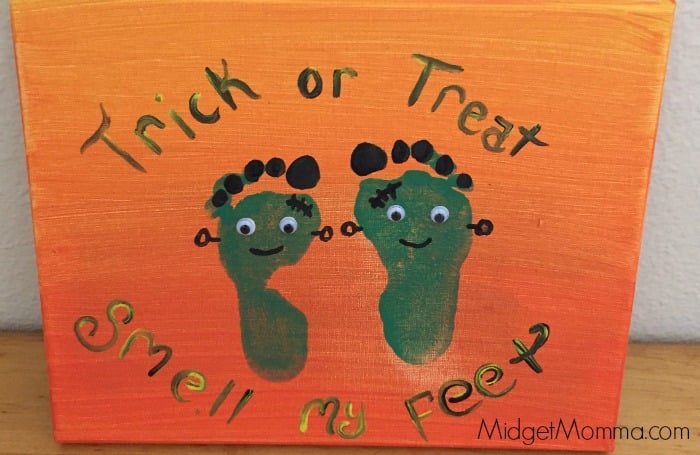 Make Halloween Crafts
There are lots of fun Halloween Crafts that you can make, plus lots of them can also double as Halloween decorations.
Handprint towels. This are one of my favorite toddler crafts for the holidays because they are also a keepsake item! We love the pumpkin handprint towels, Ghost Handprint Towels and falling leaf handprint towels.
Make Halloween Slime. We love making slime and there are lots that are perfect for Halloween including: Pumpkin Spice Pudding Slime, Witches Halloween Slime, Glow in the Dark Slime,
Fun Handprint and Foot Print Canvas: I love having memory keepsakes of my kids when they are small, these Halloween footprint canvases are so much fun!
Looking for more crafts to do with the kids? Check out these other great Halloween craft ideas that we have shared.
Halloween scavenger hunt
Halloween scavenger hunt where children are given lists of Halloween-themed things to look for while they walk outdoors. Make a list of things for the kids to find like leaves, an acorn anything fall or Halloween related and then who ever finds the stuff first gets a prize, like a big bag of candy.
Halloween can undoubtedly be reinvented, to the delight of all with a few different changes to our traditional styles of Halloween. And while we might not all be overly thrilled to miss out on our favorite things, we can still enjoy the fun day and make memories with out families.