Your kids are going to LOVE this Pumpkin Spice Pudding Slime. If you are a Pumpkin Spice fan then you are going to love this Pumpkin Spice Pudding Slime too! My kids love making this Pudding Slime!
Pudding Slime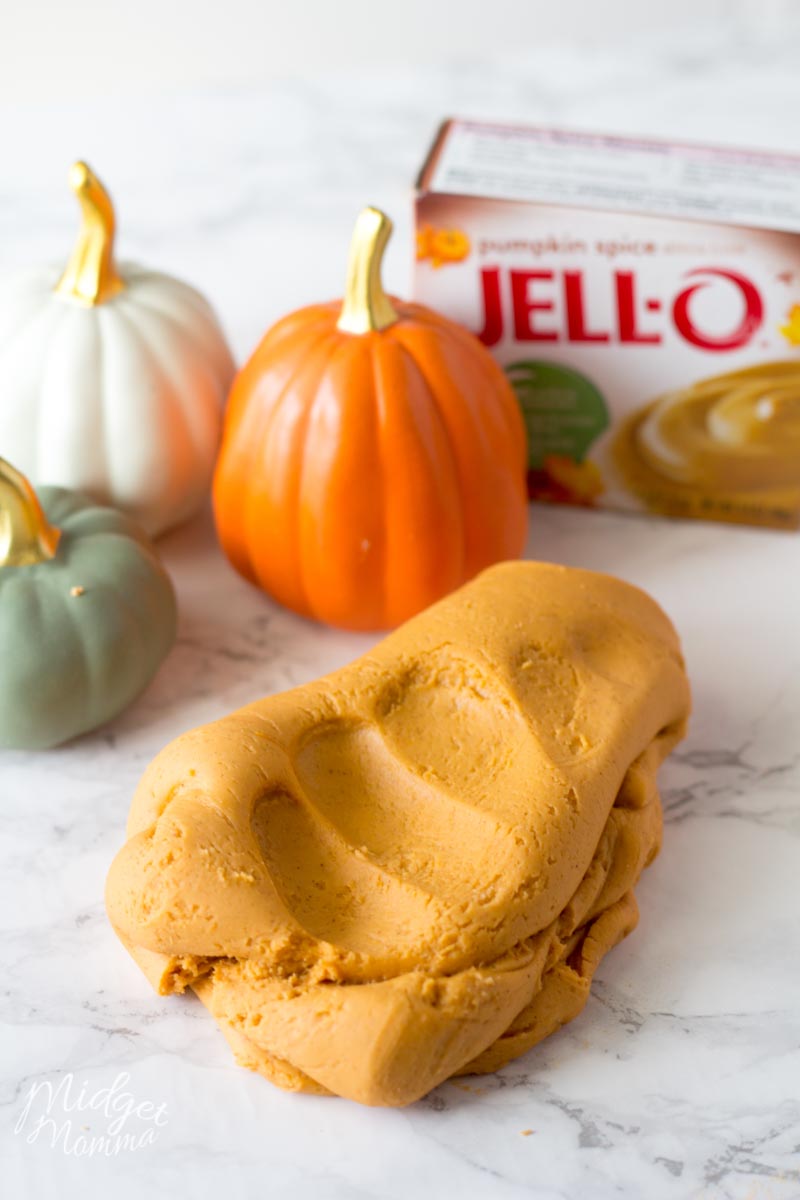 My kids are still obsessed with all the different kinds of slime. Since I have a three-year-old I like to make sure all my slimes are safe to eat. Not that I would want them to eat it seeing how their hands are going to be mixed in and there is a whole lot of cornstarch. But at least will be safe for them if they lick their fingers.
This Pumpkin Spice Pudding Slime smells amazing, unlike most slimes or play-doh. This slime is kind of a mix between a slime and a play-doh consistency. If you add more water you will get a more runny product and if you add more cornstarch than you'll have more of that clay texture.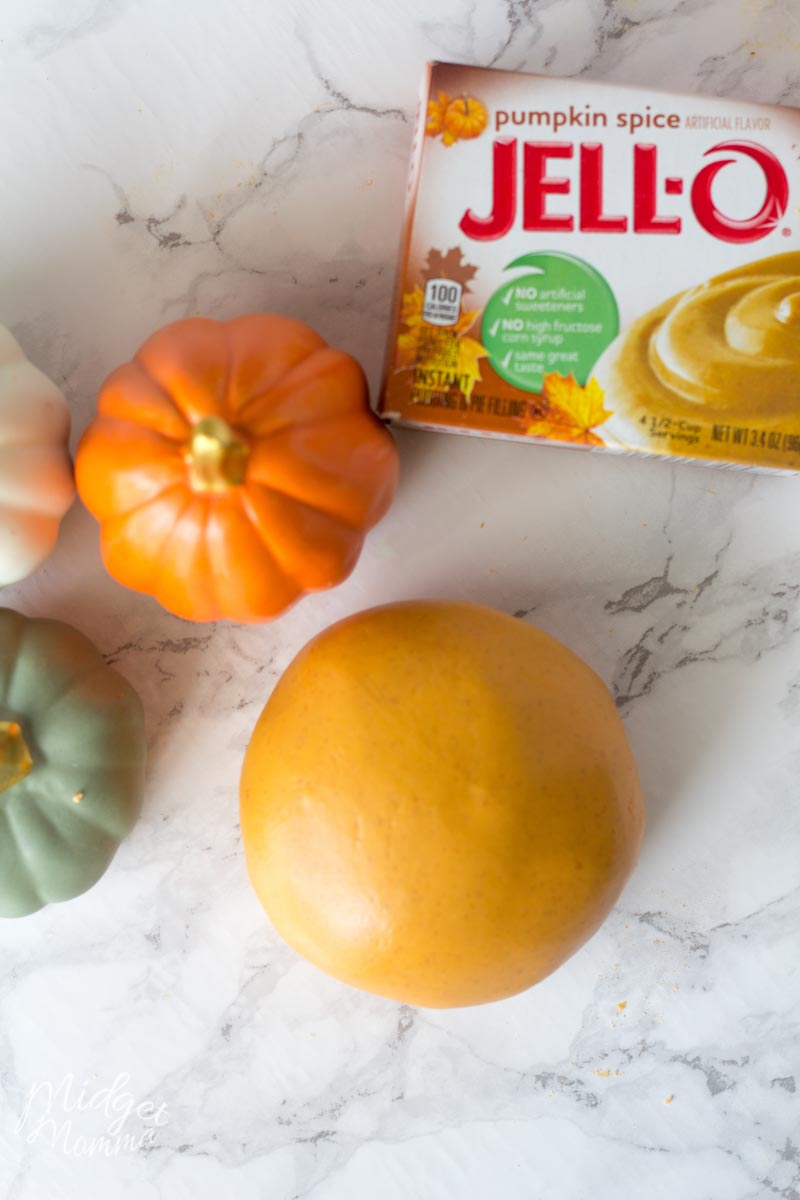 You will just need to experiment with your own recipe to see the texture you would like. I know that my kids prefer things that they can mold so I tend to make it stiffer with a little extra cornstarch. If you like you can make this with any pudding flavor but I really like the pumpkin pudding especially for fall time.
If you have younger children I recommend letting them play with this Pumpkin Spice Pudding Slime in a large container so the mess is contained.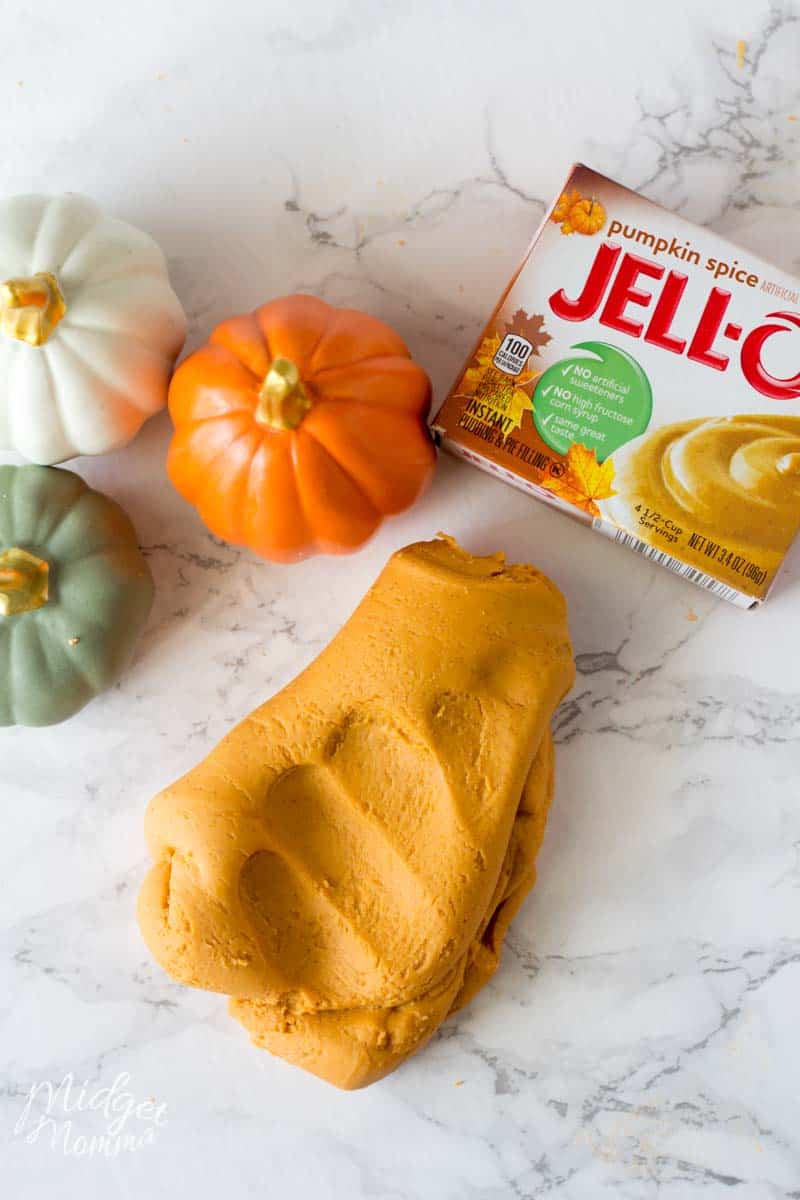 Check out some of my other great slimes!
Edible Slime Made with Lifesaver Gummies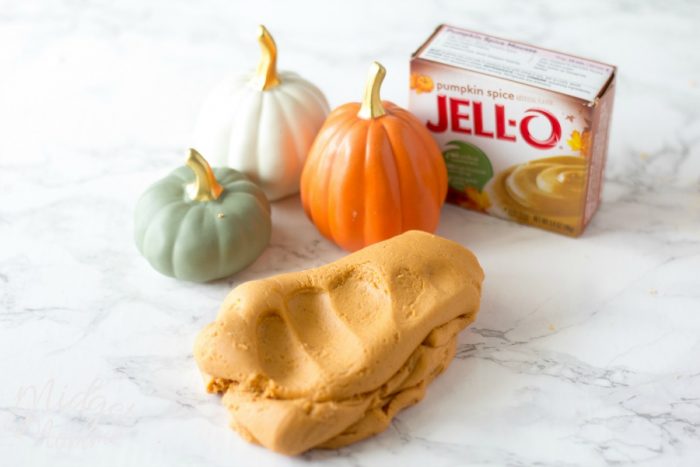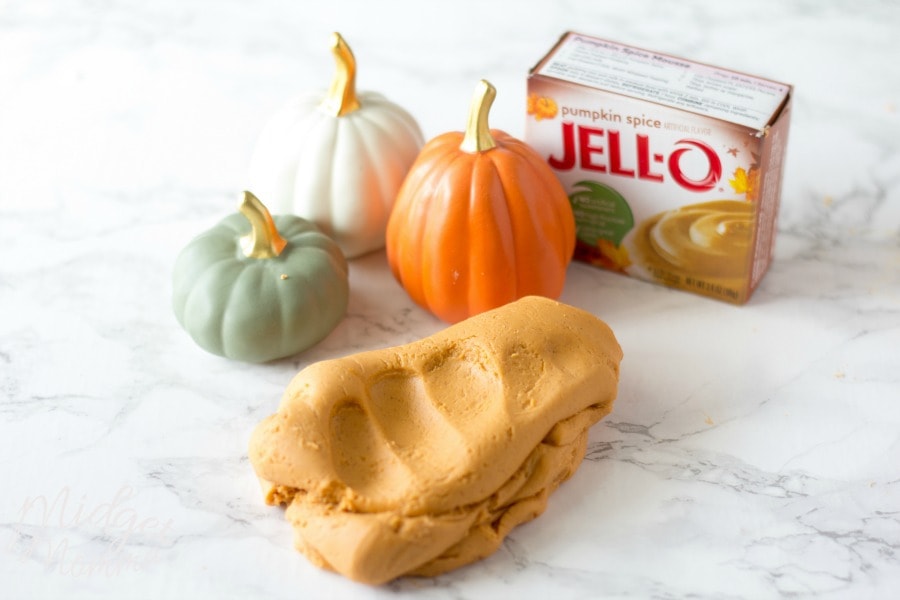 How to make Slime with Pudding
Pumpkin Spice Pudding Slime Ingredients
1/2 cup pumpkin pudding mix
1 cup cornstarch
1/3 cup warm water
Pumpkin Spice Pudding Slime Directions
Place your pudding mix, cornstarch, and water together in a medium bowl.
Use your hands to stir the mixture until it is all combined.
Remove the dough from the mixing bowl and knead it for 2 to 3 minutes until the dough is well combined.
If your mixture is too firm you can add more warm water just make sure you do this over the bowl. If the mixture is too soupy you can add extra cornstarch until it starts to form a ball.
How to Make Pudding Slime
Looking for More slime? Check these awesome slime Recipes out! 
Want even more fun with the kids? Check these out! 
Join the newsletter
Subscribe to get our latest content by email.
This post may contain affiliate links. Please read my disclosure policy here