This Glittery Fluffy Slime is one of my kids favorites. Recently they all worked together to create this Glittery Fluffy slime. A few weeks ago the kids had come to me and said they had an idea. They wanted to take all the slime recipes they had been coming up with the last few months and do blog posts. They wanted to share their slime ideas with other kids and help me with work ideas. We will have a lot more slime recipes coming, that the kids have been creating. Glittery Fluffy Slime is their first one they wanted to share.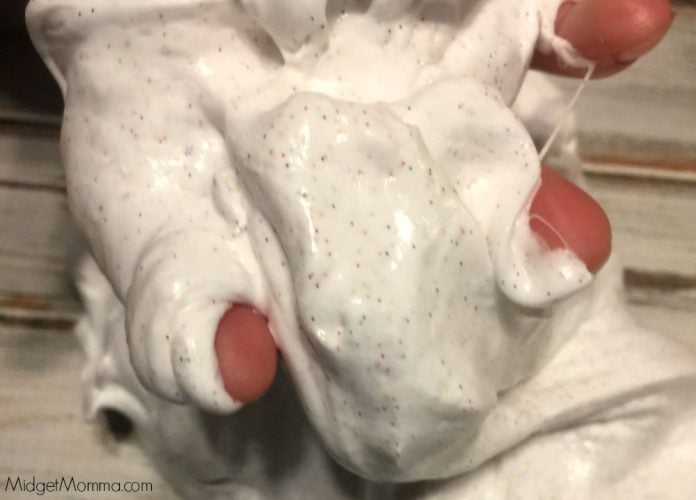 When making this glittery fluffy slime you do not want the gel shaving cream you want the foam one. The cheapo stuff works the best according to the kids. 😉 If your kids plan on making a lot of slime, I suggest getting the 1 gallon jug of Elmer's glue. It will save you money in the long run and you will always have plenty of glue on hand!
Glittery Fluffy Slime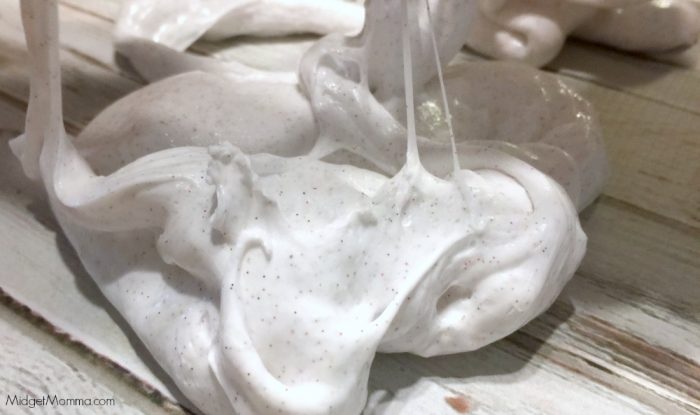 Supplies needed for Glitter Fluffy Slime
large bowl
metal spoon
saline solution
shaving cream
Elmer's 4 ounce school glue
Baking Soda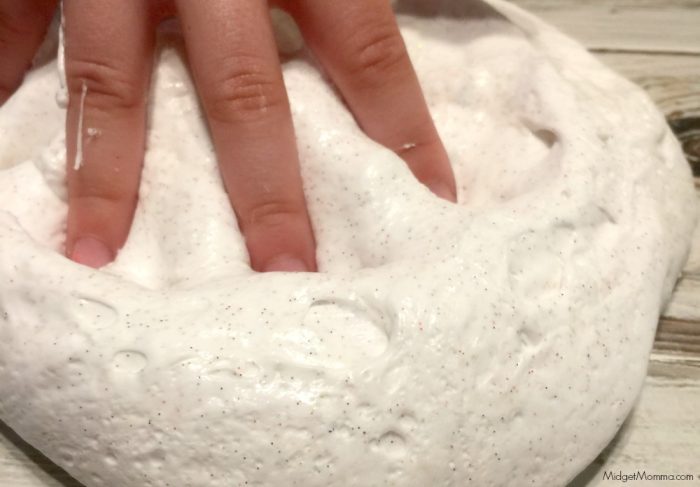 How to make Glittery Fluffy Slime
In a bowl add the whole bottle of Elmer's glue and 1 full glitter glue pen (which ever color you want to)
Next using the spoon mix them, mix it well so the glitter is all thru out the white glue.
Then mix in 1/2 tablespoon baking soda and mix well.
Add about 2 cups of shaving cream. You can measure it or just eyeball it but when you mix the shaving cream in you want it to take away the gluey feeling and make it fluffy with out adding to much shaving cream. If you start with adding a cup worth then add 1/2 a cup worth at a time until you have it where you need it.
Stir until all the shaving cream and glue is mixed well, it will look like a sticky glob that is also liquidy.
Next add in your saline solution. Start with a little by squirting it from the container into the mixture and stir. Continue adding saline solution and stiring until you get to the slime consistency that you want.
After playing make sure the kiddos wash their hands and then store your Glitter Fluffy Slime in an air tight container for up to a week. Ours has been known to be ok past a week but with the kids playing with it, I don't like to have gross slime and we make more after a week. 😉
This post may contain affiliate links. Please read my disclosure policy here