This Ocean Slime recipe is a Saline Slime Recipe. It is one of the easiest slime recipes to make that is kid friendly.
If you are working on a project or teaching the kids about the ocean this ocean slime recipe is perfect. This easy slime recipe is perfect for the summer time, you end up with a beautiful multi colored blue slime that reminds me of the ocean!
Saline Slime Recipe!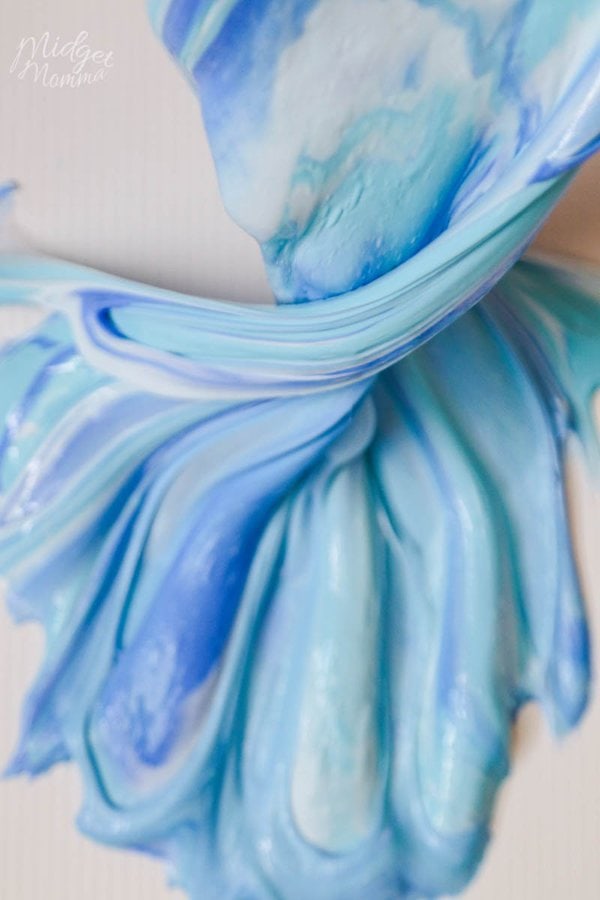 What do you need to make slime?
There are many different ways that you can make slime. In our house we do not use borax to make slime. I have a little one and so I like to make sure our slime is safe for her to play with. The basics of slime making include glue, slime activator (we use saline solution) and a few other ingredients. Most of these slime ingredients you will already have on hand, which is why slime is such a great activity to do with the kids.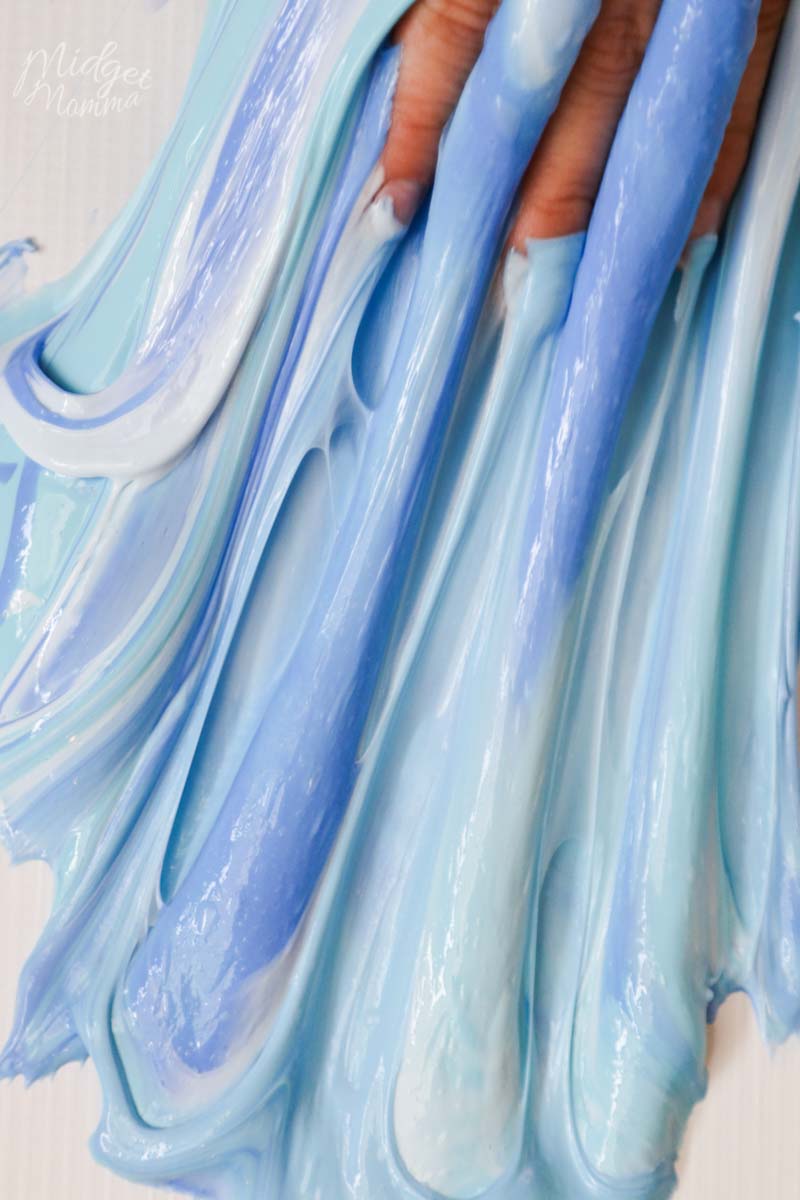 This ocean slime recipe is a no borax slime recipe, which is great for those who want to have the littles get involved in the slime action.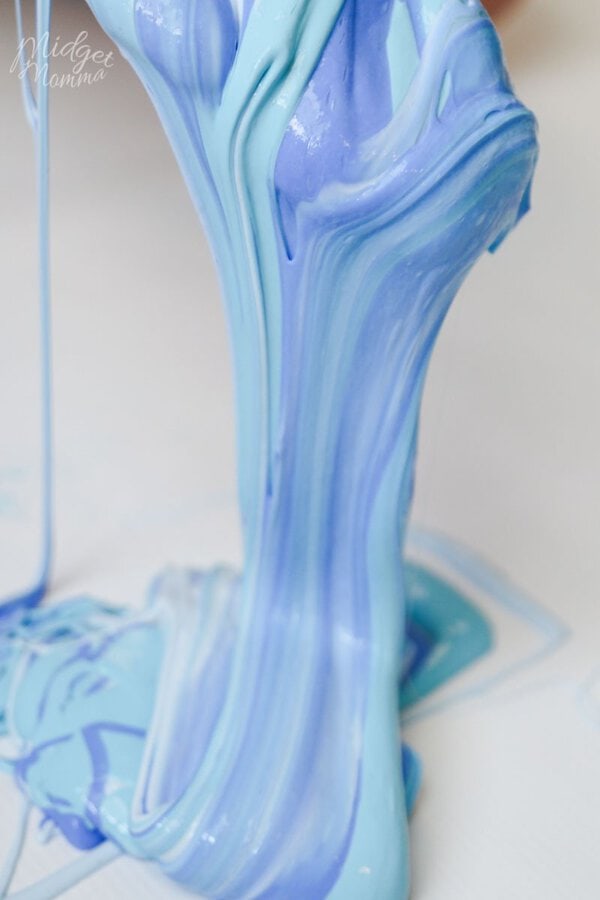 Ocean Slime Ingredients:
1 Cup white glue
1 teaspoon baking powder
1/4 cup water
Saline solution (Start with 1/2 tablespoon and add as needed)
Blue craft Paint
Light Blue craft Paint
Teal craft Paint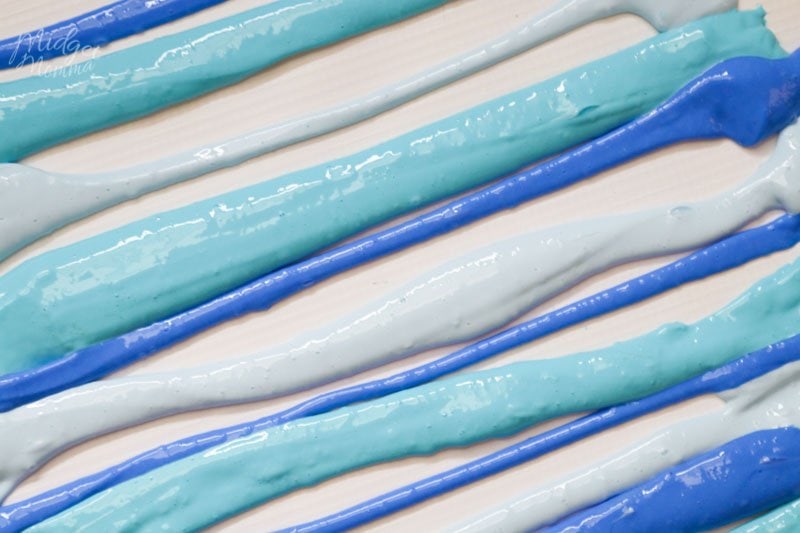 How to make Ocean Slime
Grab a large bowl and add in your glue. Then add in your water and baking soda and mix well.
Then add your saline solution, add a little bit at a time until you get to your desired slime consistency.
Split your slime into 3 equal piles.
Use your paint and add a small amount of paint to each pile of slime to get the color you want. Mix well with your hands
Split each color of slime into different sections and alternating colors
Gently combine all the slimes so the colors oooze together without fully mixing.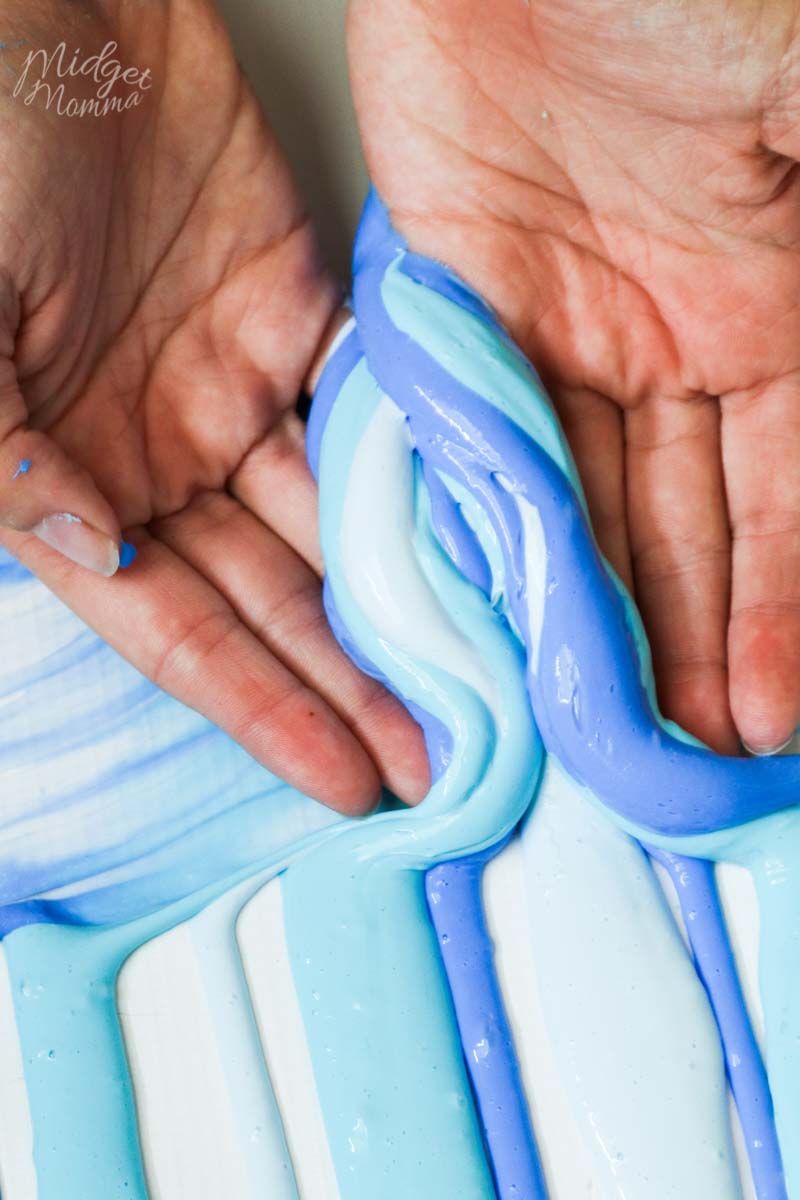 Have fun playing with this awesome ocean slime that goes perfect with the Ocean Sensory bin!
More Slime Recipes to enjoy!
How to Make Glow in the Dark Slime
Join the newsletter
Subscribe to get our latest content by email.
This post may contain affiliate links. Please read my disclosure policy here