Every year for the last three years my friends and I have been making ornaments with our kids foot or hand prints. Each year we have tried a different type of dough. The first year we tried the flour dough. Those ornaments started to crack after a few weeks because they did not dry enough in the middle. The next year we tried cornstarch dough. Those ornaments were better than the flour dough but still a few ornaments started to crack after a few weeks. This year we decided to try to make some air dry clay. It turned out great. We only had one ornament that did not turn out right. That was because I rolled the dough out to thin and it started to bend.
Homemade Air Dry Clay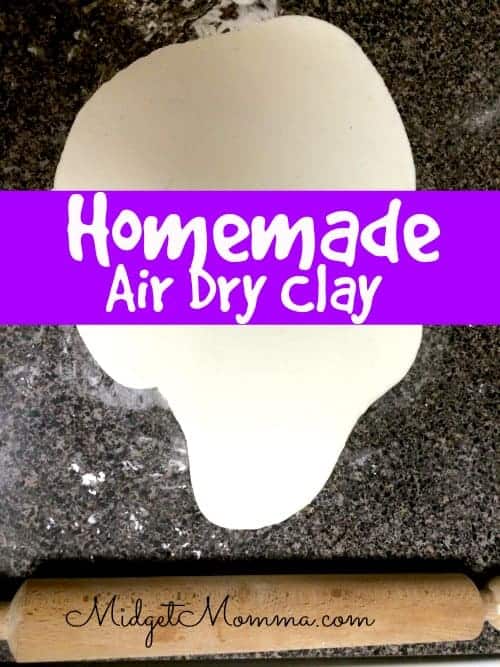 MY LATEST VIDEOS
Homemade Air Dry Clay Ingredients
3/4 cup white glue
1 cup cornstarch
2 tablespoons baby oil
1 tablespoon lemon juice or vinegar
Non-stick pot
Wooden spoon
Homemade Air Dry Clay Directions
Mix the cornstarch together in the pot. Stir in the baby oil and the vinegar. Cook over low heat stirring no stop until the mixture resembles mashed potatoes. Remove from the heat. Sprinkle some cornstarch on your counter and rub some on your hands. Place the dough mixture onto the counter and need the dough until its nice and smooth. If your dough starts to stick add more cornstarch. Once smooth shape the dough into what ever shape you would like. Let the clay dry for two days. Than you can paint the clay or leave it as is.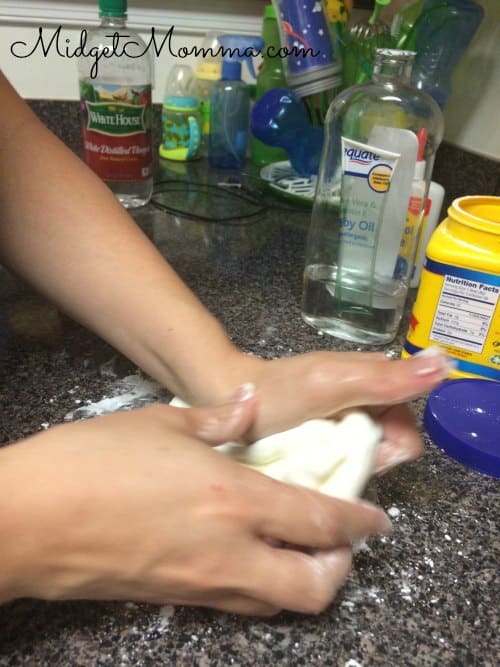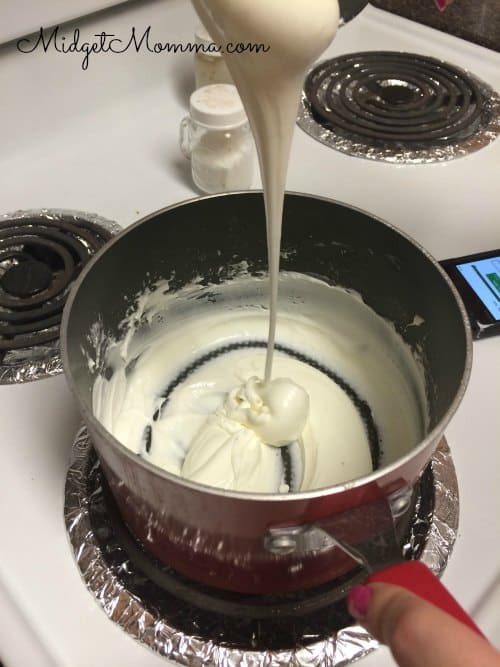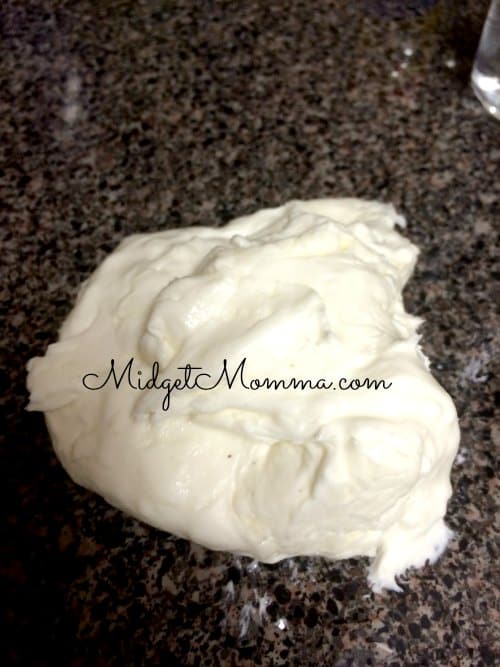 More fun Kids activities to try!
This post may contain affiliate links. Please read my disclosure policy here