What is better than Unicorn Poop Slime? Well the only thing I can think of that would be better is Edible Unicorn Poop Slime!
What would be better then edible Unicorn Poop slime? Edible Unicorn Poops slime made with Marshmallow Peeps! So here we have it, Edible Unicorn Slime made with Peeps!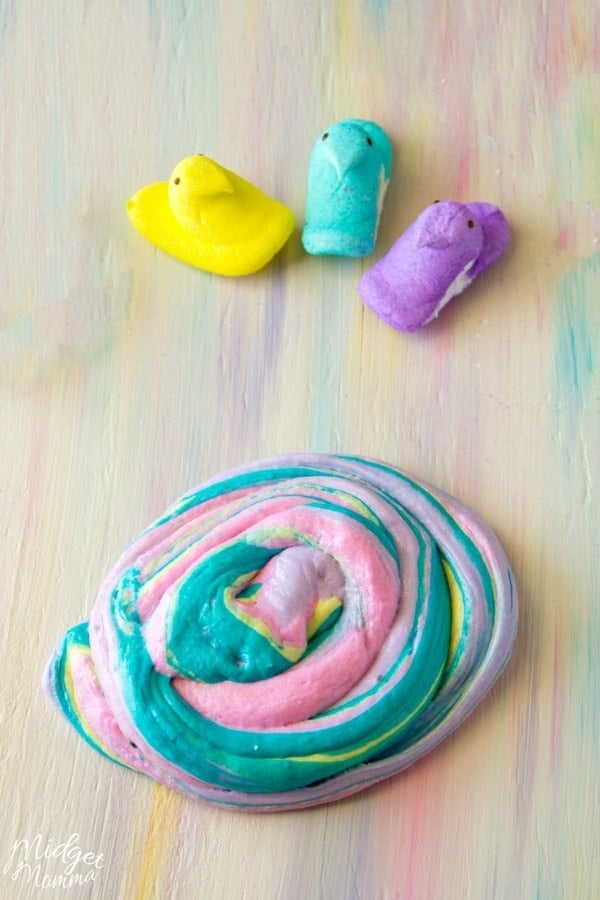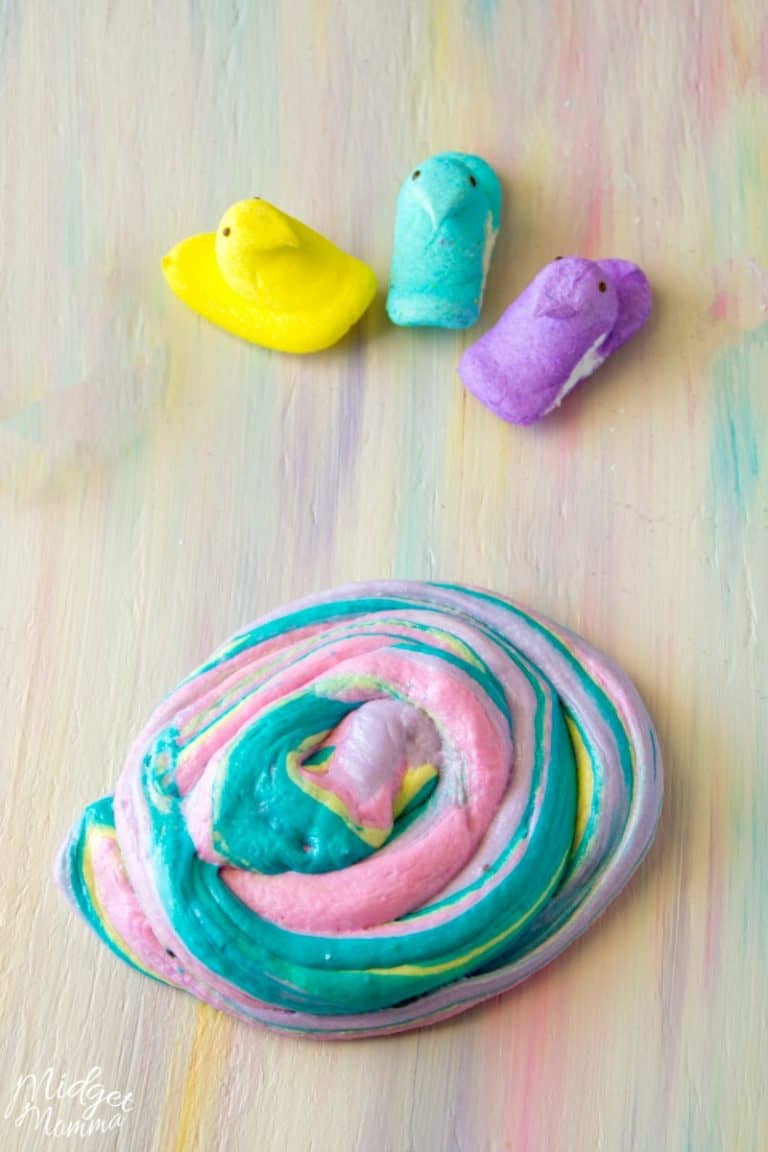 Edible Slime Made with Peeps
Guys I have to tell you a story quick though about this Unicorn Poop Edible Slime made with marshmallows Peeps. It was in the middle of the night, I texted my creative genius helper Stephanie with this idea that was brewing in my head. In less then 24 hours she made magic. She didn't just come up with this amazing edible unicorn slime recipe, but a video, and the photos to make this magical idea of mine turn in to a reality. In less then 24 hours!! Let me use this as a reminder for all of you, that in life keep your circle to those who support your ideas and your dreams. Those are your unicorn friends and who you need to have in your life!
Ok, so now on to this amazing Unicorn Poop Slime….Slime made with Peeps…
It goes perfect with a day filled with Peeps fun…. we like to combine it with doing Math Activities for kids using peeps to keep the Peep fun going.
Fun with Peeps
It is AMAZING! Peeps Slime is the perfect Easter activity to do with your kids! Plus there are sooo many different colors of Peeps Marshmallow Edible slime that you can make because there are soo many different colors and flavors of Peeps!
You can use the traditional peeps, cake batter peeps, even the Pancakes and Syrup Peeps! If you are wanting to have a sour kick to your Peeps Slime, use the Sour Peeps. Really any peeps as long as they are not the chocolate covered peeps, you will be good to go making this Edible Peeps Slime!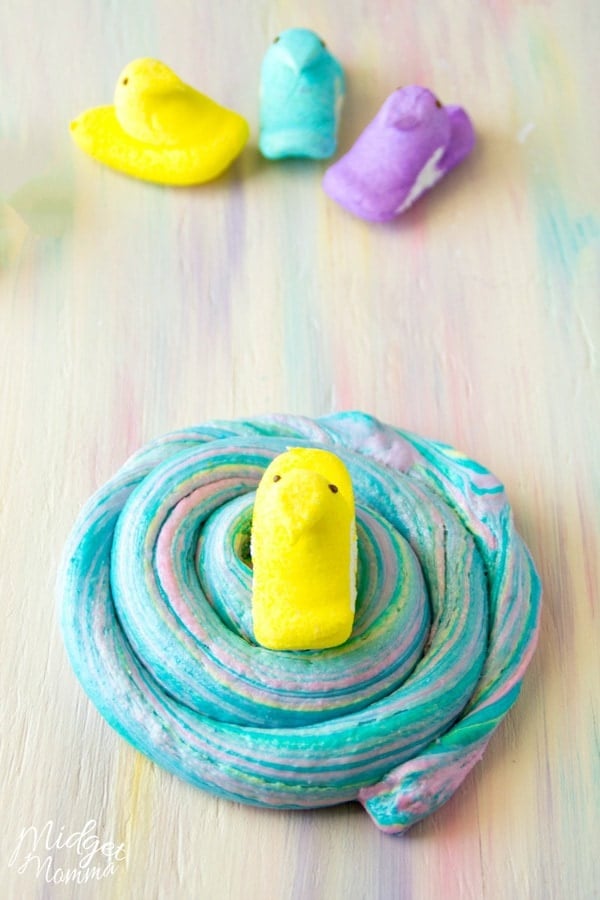 Unicorn Poop Slime
Now before I get to far ahead of the game with this, I should probably make sure I cover the burning question of what is unicorn poop. I know, its one that sounds so gross and silly at the same time. But trust me, it is gross, it is silly and it is AWESOME!
If you google unicorn poop, you will find that according to just about every major source out there, unicorns poop rainbows, because well they are made from rainbows. So that means that anything with rainbows is unicorn poop by default. So that means that edible slime made with peeps that looks like a rainbow is unicorn poop edible slime! It is just the way it is!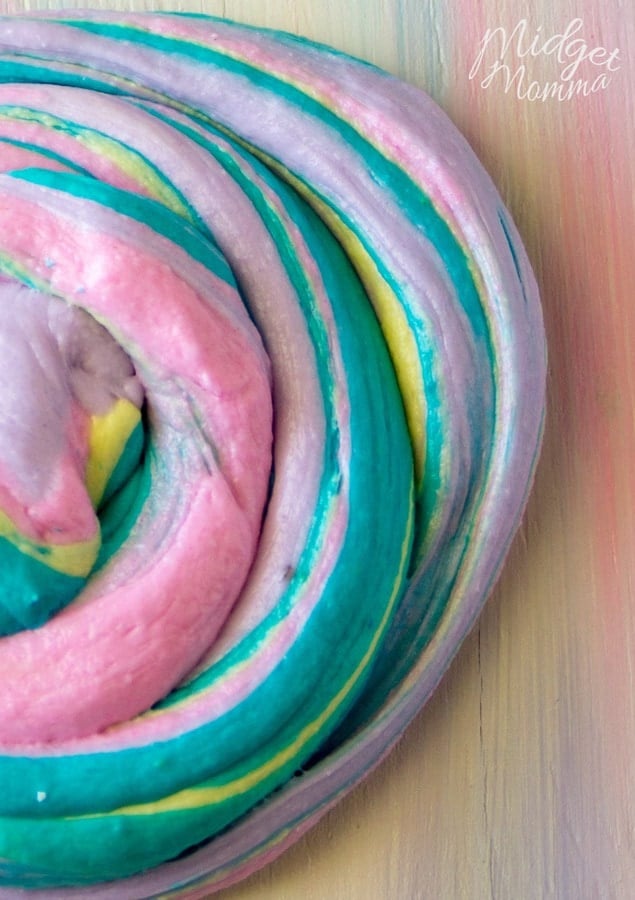 How to Make Edible Slime with Marshmallow Peeps
To get started making edible marshmallow peeps unicorn poop slime you are going to need multiple colors of Peeps. You are going to want 3-4 different color Peeps Slimes to make this Edible Unicorn Slime Recipe. However you can totally make more colors and make one amazing, colorful edible unicorn poop slime that everyone will want to get their hands on!
Edible Unicorn Poop Marshmallow Peeps Slime tips
If your Edible Unicorn Poop Slime starts to get firm just microwave it for 10 seconds to soften it again.
When you are done playing with your slime place it in an airtight container when you are ready to play with it again microwave the slime for 30 seconds and carefully knead the slime until its smooth.
The pink peeps need more cornstarch then the other colors needed.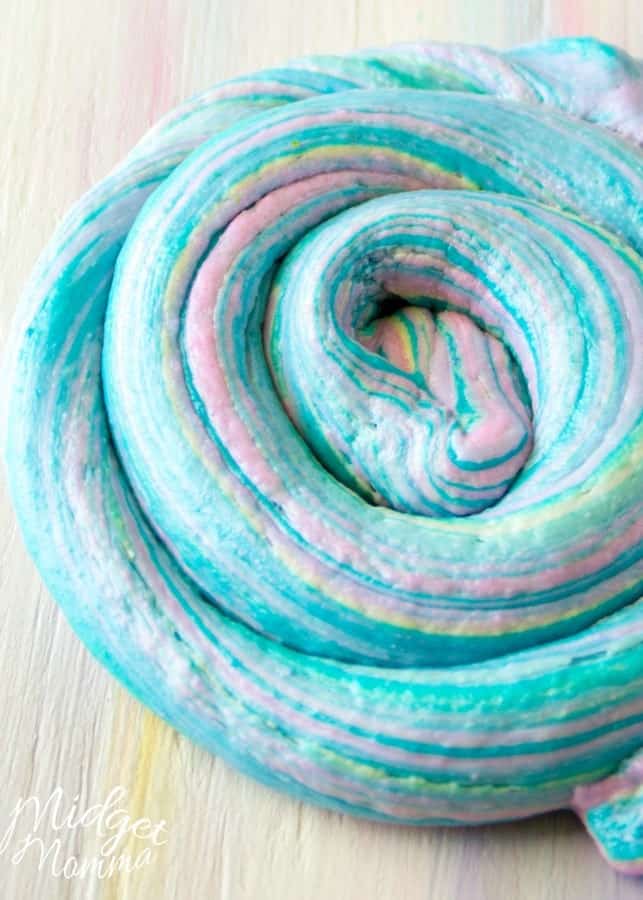 Unicorn Poop Slime made with Peeps Marshmallows Ingredients
For EACH color of edible Peeps slime you need:
5 peeps (of the same color for each color you want to make)
1 tablespoon vegetable oil (you can also use coconut oil instead of vegetable oil)
3-5 tablespoons cornstarch
How to Make Peeps Slime
First you are going to need a microwave safe bowl.
Place all 5 Peeps of the same color in the bowl with the oil.
Now take the bowl and put your peeps in the Microwave for 30 seconds.
Carefully remove the bowl from the microwave and stir on one tablespoon of cornstarch at a time. – You do NOT want to add in to much or you are going to end up with crazy stiff slime. So as you are adding it in little by little watch it to make sure you are not adding in to much and making it to think.
How to Make Edible Unicorn Slime
Repeat the above directions for EACH color of Marshmallow Peeps Slime you are making.
Once you have all of your colors done, it is time to turn it into unicorn poop edible slime!
To make your edible peeps slime into unicorn slime you are going to stretch each color of peeps slime and lay them next to eat other.
Once all the colors are layed together you are going to squeeze them to turn them into unicorn poop.
Once you are done playing and making this edible unicorn slime the kids can totally eat it! It tastes pretty tasty!
If you are wanting to have a Unicorn Poop Party, make sure you also check out these
Unicorn Poop Cupcakes
 and make them along with your Edible Unicorn Poop Slime.
To make your life a little easier we also made this fun edible unicorn poop with marshmallow peeps video!
More Unicorn Fun!
Looking for more edible slime? Check these out!
More Slime fun!
Looking for More Easter Peeps fun? Check these out!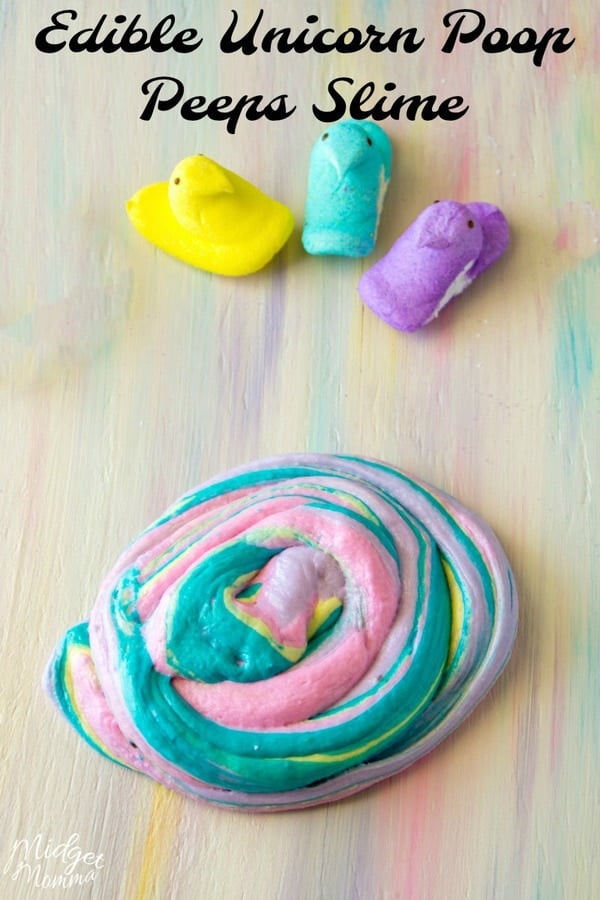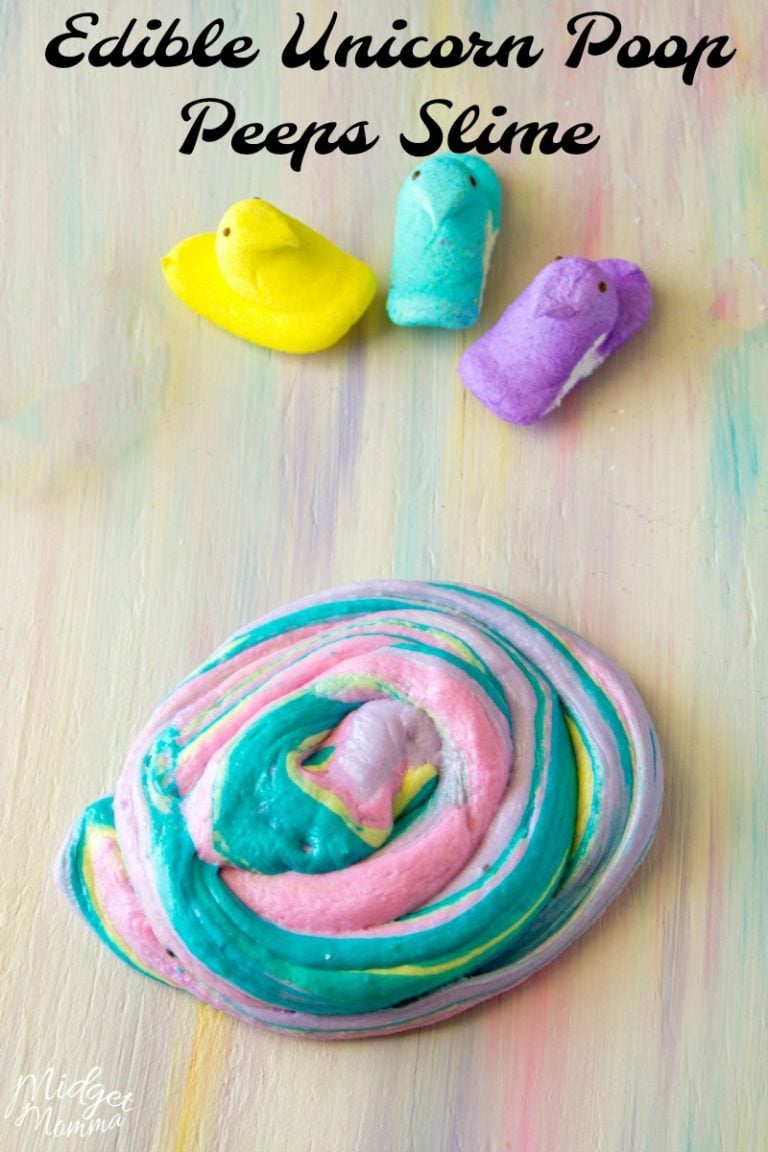 Join the newsletter
Subscribe to get our latest content by email.
This post may contain affiliate links. Please read my disclosure policy here