This Homemade Play Dough Recipe is super easy to make and safe for kids! You and the kids are going to have so much fun with this homemade playdough recipe.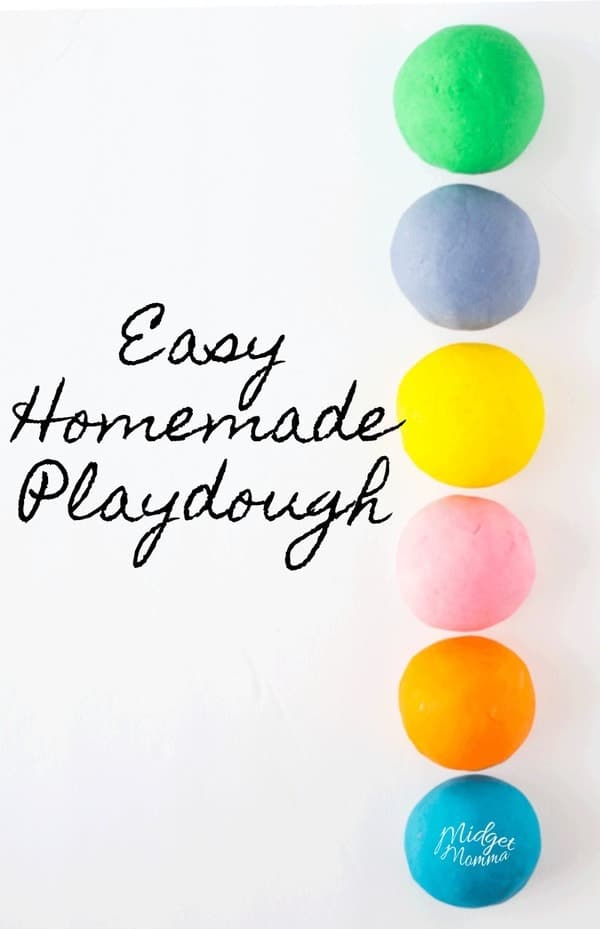 Homemade Playdough
This playdough recipe is super simple and you will have most everything you need already at home so I thought I would share it with you so you can make it for your kids too! I love the way it turned out and I think we might be switching to homemade play-dough instead of the store bought stuff now 🙂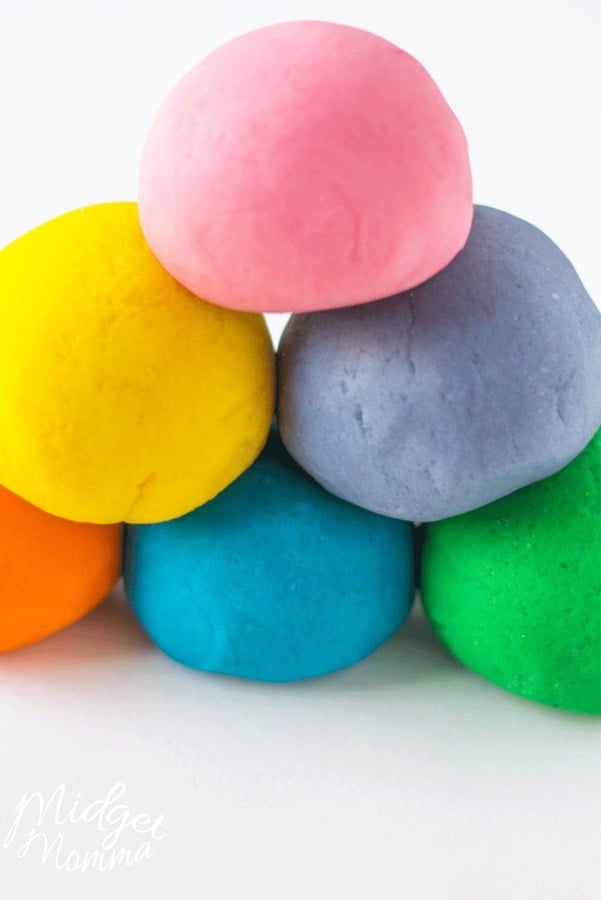 What I really like about this, aside from the fact that it is cheap and easy to make, is that the clean up from making it is super easy and so is the clean up after it is played with. It is also made with all edible ingredients so if your child eats some there is no worries 🙂
Homemade Playdough Recipe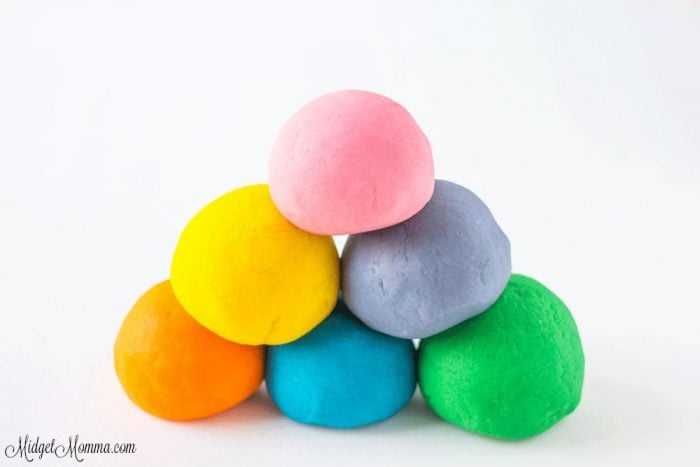 Ingredients for Homemade Playdough Recipe
2 cups all purpose flour
1 cup salt
2 tablespoons cream of tartar
2 tablespoons Vegetable oil
2 cups water
Food coloring – you only need about 10-12 drops of what ever color you are wanting to make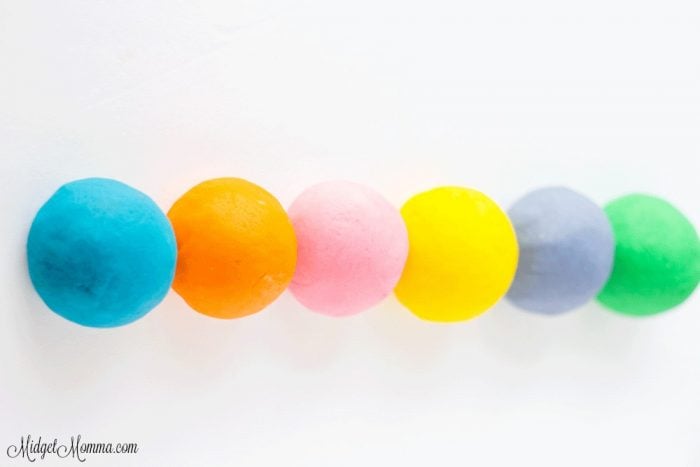 Directions for homemade playdough recipe
In a pot Mix vegetable oil, water and food coloring till mixed well
Add in salt and cream of tartar and mix till dissolved
Add in flour and mix well (it will be runny and gooey)
Heat on medium heat on the stove and continue to stir until it is thick, sticks to the spoon or spatula you are stirring with and forms a ball as you stir it
Remove from heat and put into a mixing bowl
once cool knead and then place in an air tight plastic container or a ziploc bag
More fun Kids activities to try!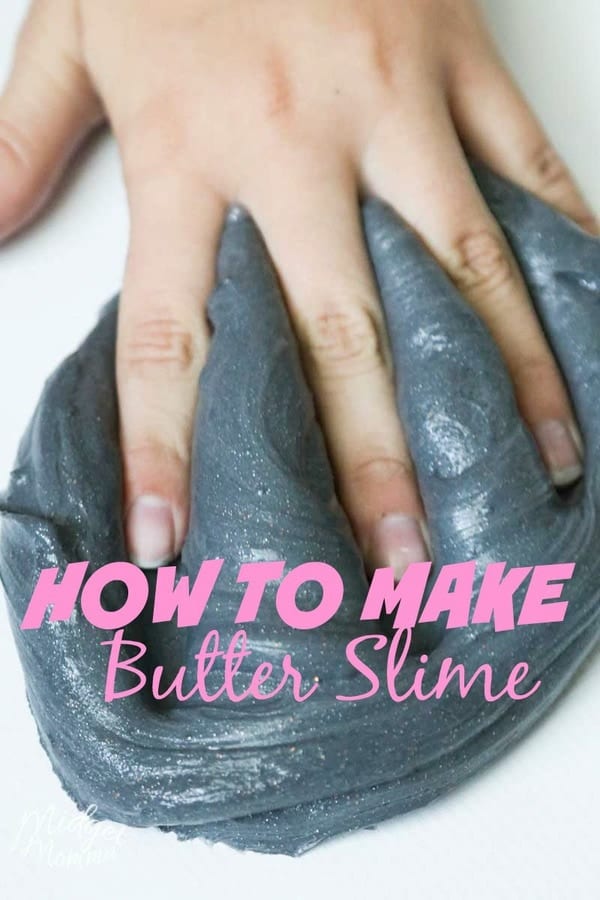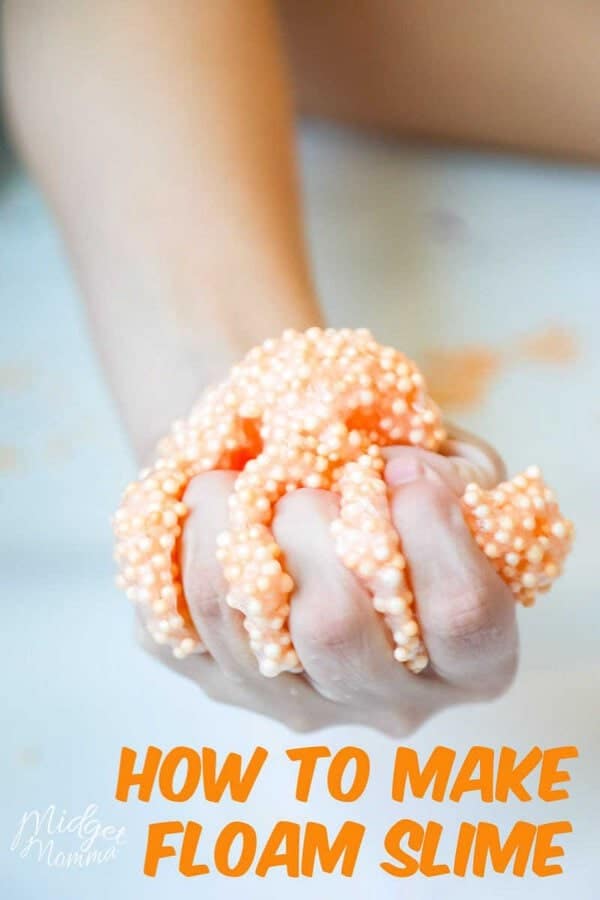 How to make fluffy slime with glitter glue
Pumpkin People Play-Doh Halloween Activity
How to make slime with glitter glue and no borax
How to Make Slime without Borax