This Playdough Snowman Activity is so much fun for the kiddos, especially those who LOVE Frozen!
Would you like to build a snowman with me?!?! Wait there is no snow here yet but I have the solution for that. With the use of our white sparkly playdough (Lauren link here) your child is able to build their own snowman. The best part of this is you do not have to worry about your hands getting cold.
I was able to gather supplies for this craft with just things we already had on hand. If you are missing any items you can substitute them with things you have around your house. Most of these items you can find in the craft area of the dollar tree or at your local craft store. This craft is a great way to have your children practice their fine motor skills. It has been a big part of my daughters preschool homeschooling since she was in love with it.
You will want to make some homemade sparkle playdough before doing this craft with the kids.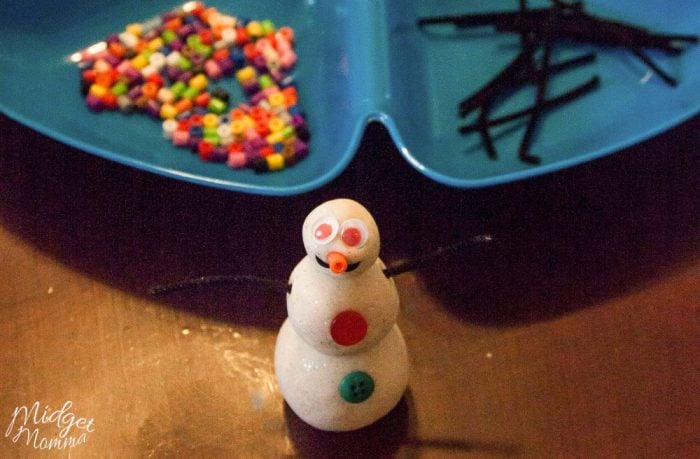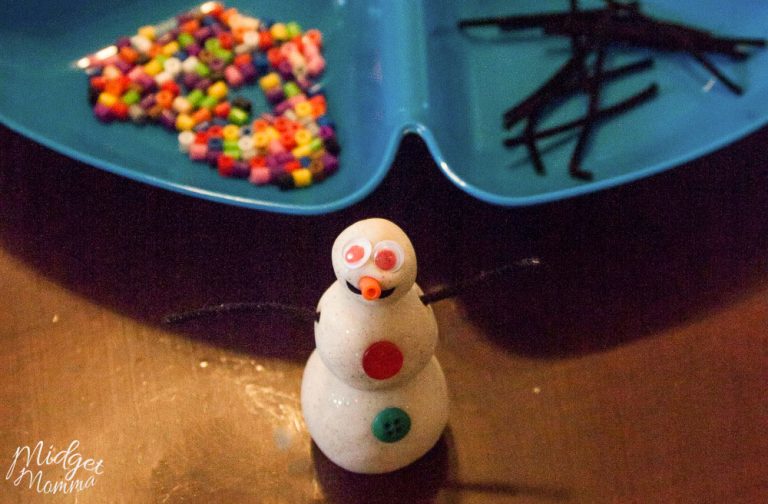 Playdough Snowman Activity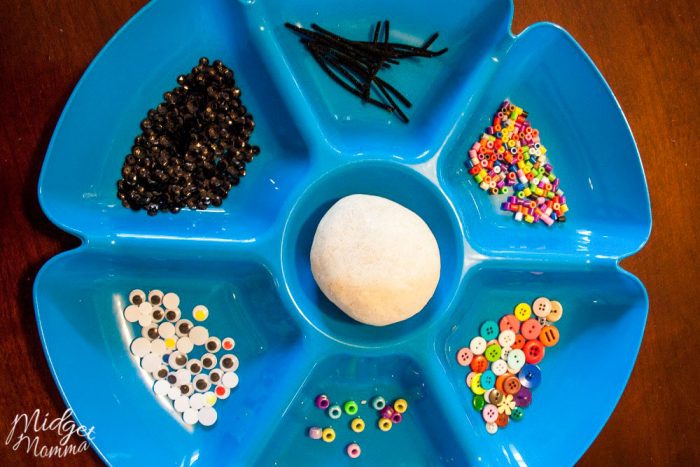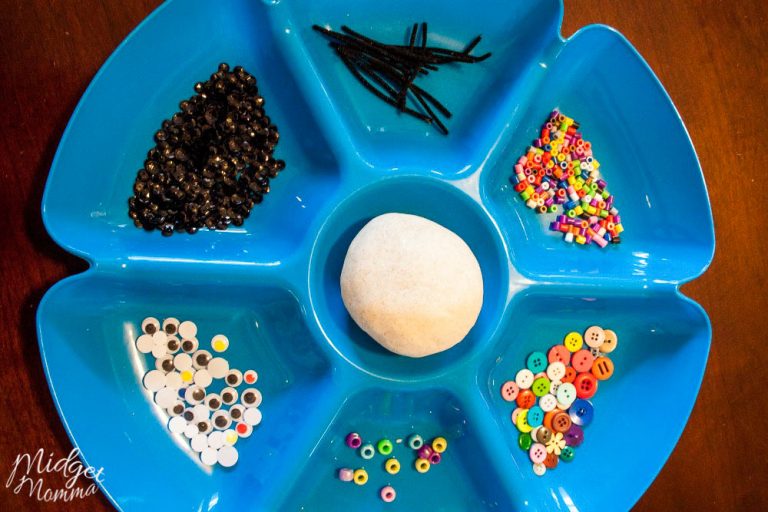 Playdough Snowman Activity Supplies
White sparkly playdough
Black pipe cleaners
Googly eyes
Black sequence
Beads
Buttons
Chip divided tray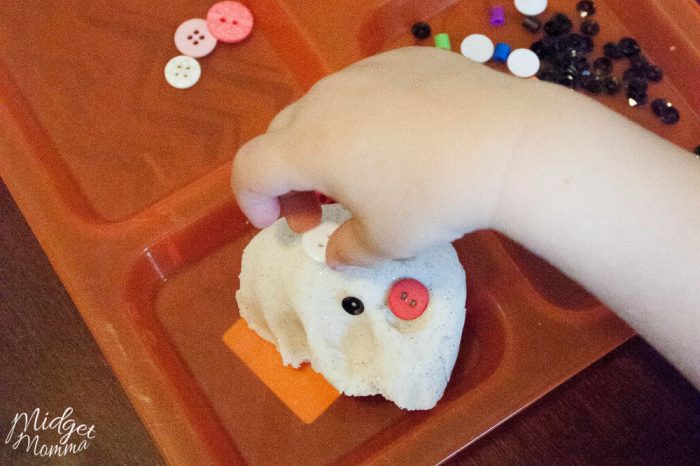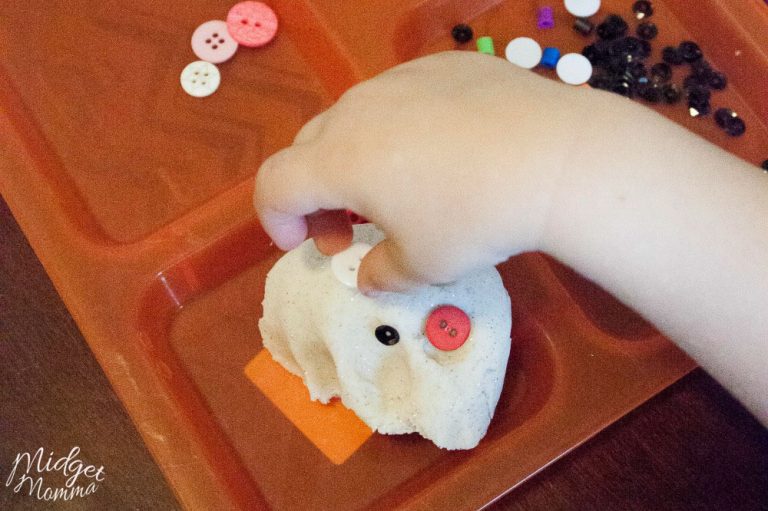 Playdough Snowman Activity Directions
Cut the pipe cleaners into 3-inch pieces.
In each section of the tray place each of the items with the play dough in the middle.
Show your child how you roll three balls each a little smaller, stack the balls on top of each other. Decorate the snowman using all the supplies.
Looking for more fun with the kids? Check these out!
This post may contain affiliate links. Please read my disclosure policy here