I love finding fun activities to do with the kids. We love getting crafty and this Apple Painting Preschool Activity is one that my kids have always loved to do as little kids. Apple painting can get a bit messy, but I totally believe that mess is just a part of having fun as a kid, so bring on the mess!
If you are a homeschooling family you can use this apple painting activity even for the older kids. You can do a full learning series on apples, how they grow, where they grow, crafting with them and more to cover multiple age groups.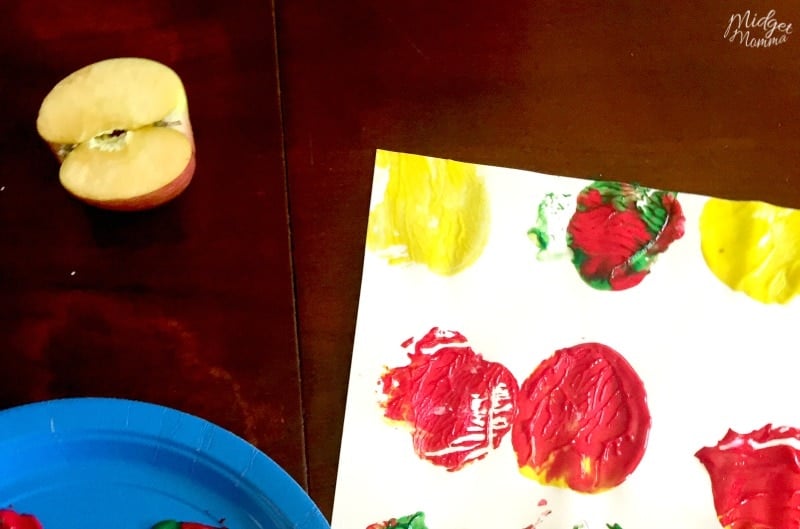 My favorite time of the year to do this activity is in the fall. One of our favorite things to do during apple season is apple picking.This apple painting activity is also great because even on the off season you can find apples on sale all the time so this makes for a budget friendly craft.
What I love about making crafts with apples is that it is fun and the kids can learn a lot at the sametime. It is important when you are teaching preschoolers that you make it fun. Wrapping up learning as play is the best way to get preschoolers to enjoy learning.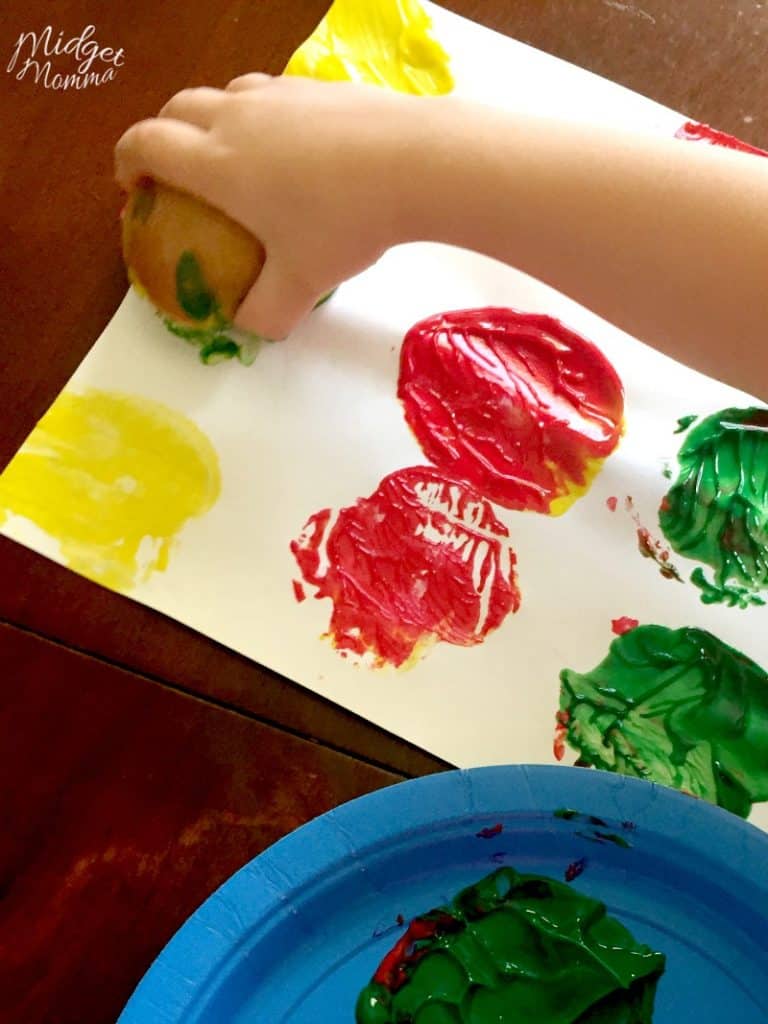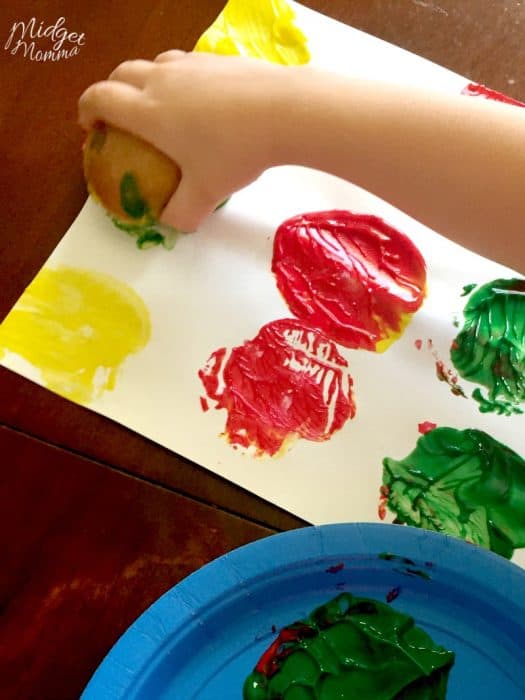 Apples make a great painting tool because when you cut an apple in half they give you that great apple shape when you dip them in the paint.
If you are wanting to have a full apple teaching plan for your preschooler these other activities are also a great one to add in with this apple painting activity.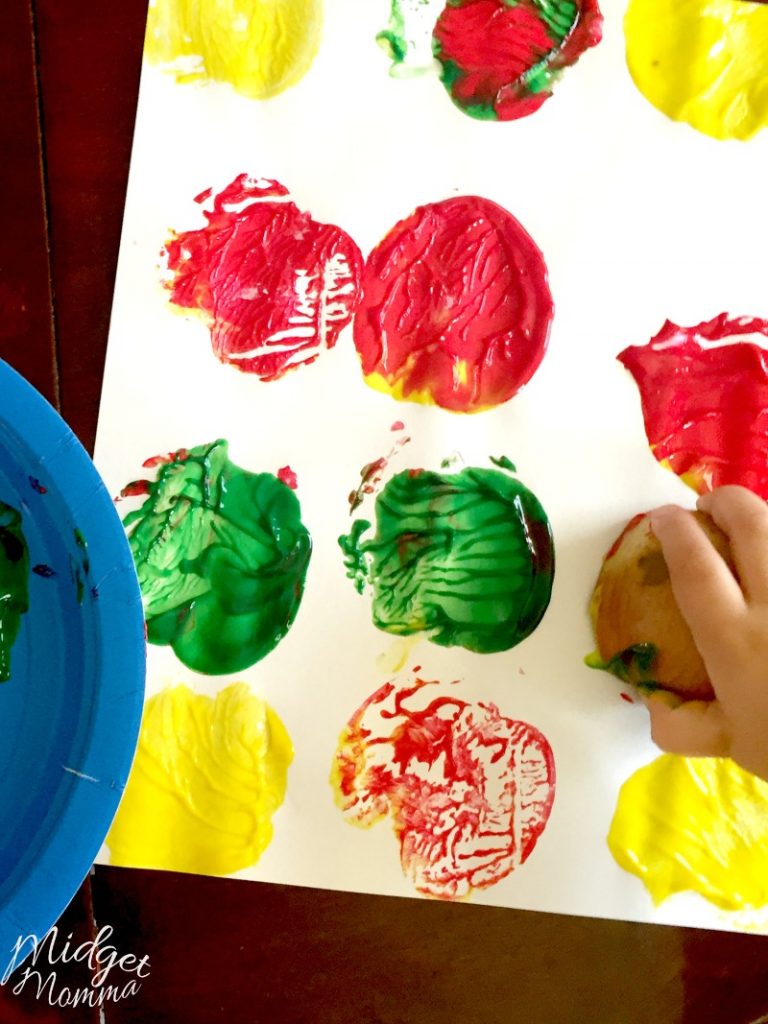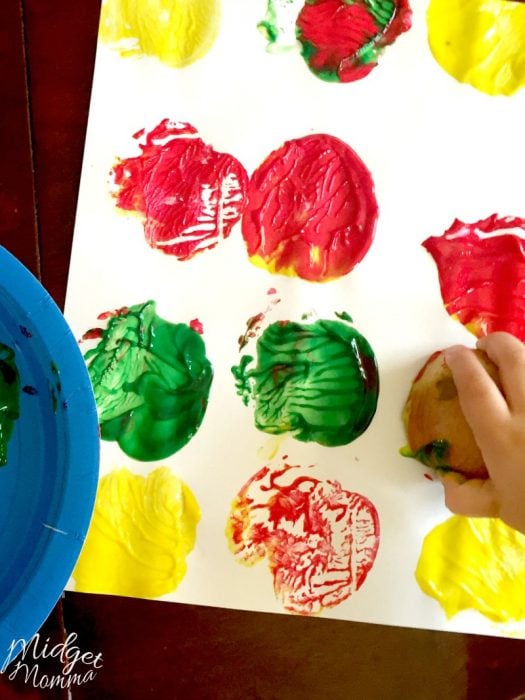 Apple Painting Preschool Activity
Apple Painting Supplies
smock or apron
1 apple
constriction paper
red, green and yellow washable paint
paper plate
How to Paint with Apples
Place the smock on your child.
Cut the apple in half.
Pour some of each paint on the paper plate.
Layout the constriction paper.
Have your child dip the cut side of the apple into the paint and then stamp it onto the paper.
Repeat until the paper is covered with lots of apple stamps.
Looking for more craft fun for preschoolers? Check these out