It's time to take your Halloween fun into the tub with your little one. This simple craft will surely we make bath time more enjoyable. I had bought in these Elmo that crayons that came with little sheets that would stick to the wall that the kids can color. I was so excited about this because when I opened it I realized it was just foam sheets like the ones you get at the craft store or dollar tree. You are also able to find them at amazon.com here. I knew I'd be able to make different kind of bath stickers for different occasions.
DIY Jack O Lantern Bath Stickers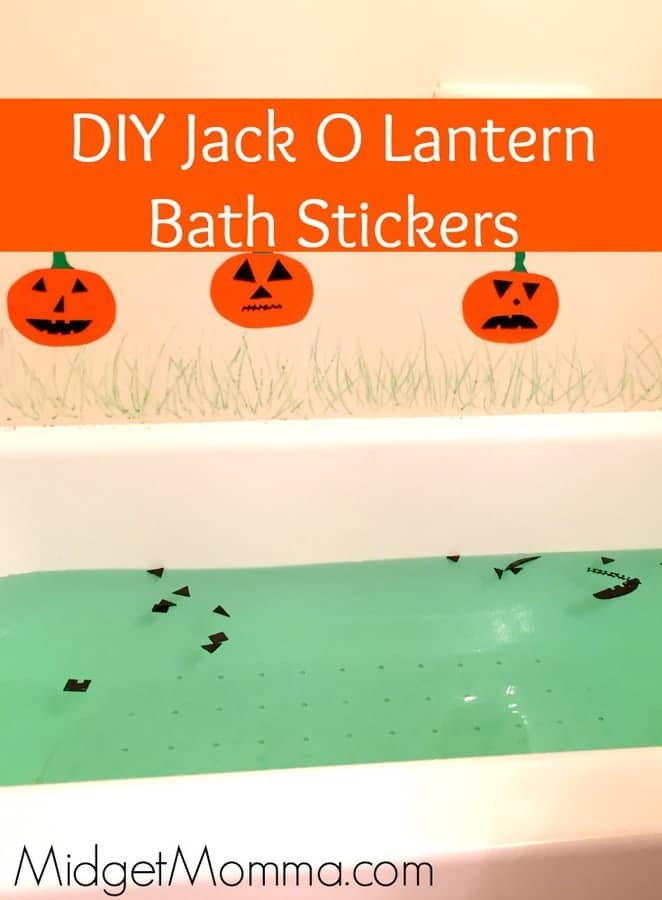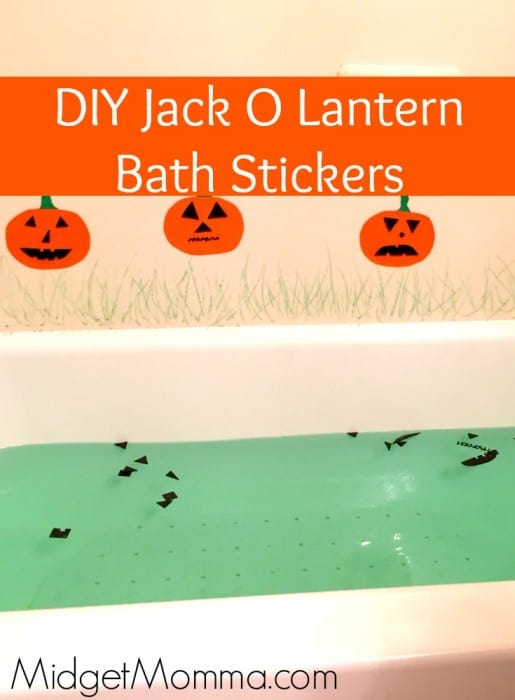 DIY Jack O Lantern Bath Stickers Supplies
Green, orange, and black foam sheets
Scissors
Jack O Lantern Bath Stickers Directions
Trace out a pumpkin shape onto your orange foam sheets and cut it out with your scissors. Cut out a stem shape from your green foam that will line up with the top of your pumpkin. With your black foam draw out different jack-o'-lantern shape faces and cut them out. Get the foam wet and stick to the walk. Let your child change out different kind of faces to your jack-o'-lantern.