Pumpkin Play-Doh People are the perfect hands on learning Play-Doh Halloween Activity activity for kids of all ages. Kids will love making their own pumpkin Play-doh people with the fall scented play-doh.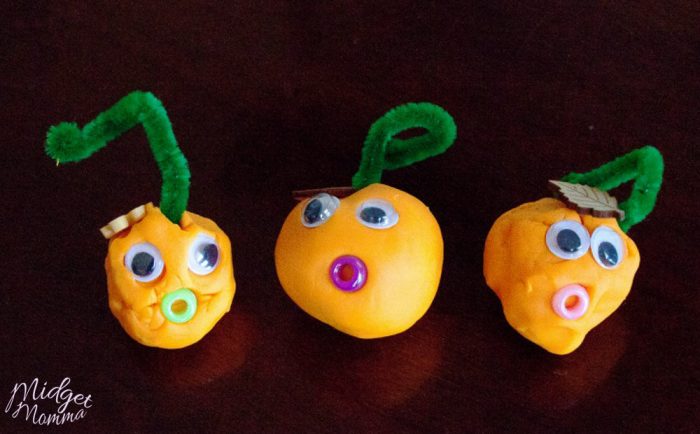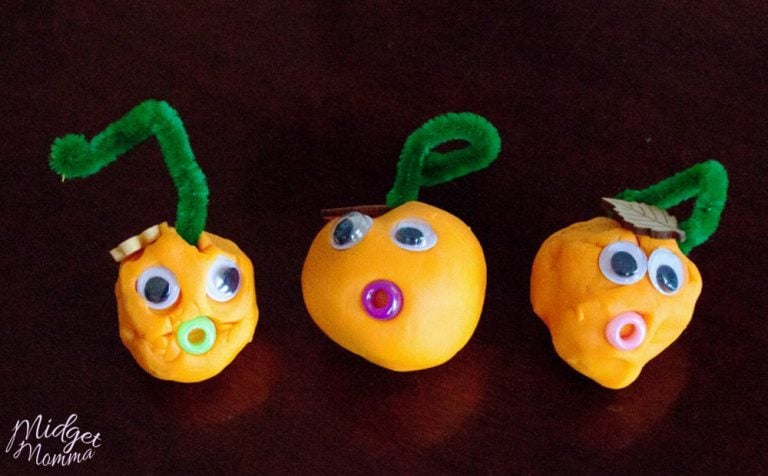 I am always looking for fun new sensory activities for my children's homeschooling. With Halloween coming up on us I figured it would be fun to do a twist on one of their favorite videos of the five little pumpkins. From that came this super cute Pumpkin People Play-Doh Halloween Activity!  I already had a batch of fall scented play-doh that I made and the kids had LOVED! They made their own little pumpkins out of the orange play-doh. Then when we were done we sang the song together.
To keep all of the little pieces organized I used a plastic party platter that was divided for things like vegetables and dip. If you don't have one of these I really recommend it you can get them at the dollar tree or grab them here on Amazon. I have found so many uses for them in our homeschooling adventures. They are seriously a MUST have!
If you don't have time to go to the store you can just use a bunch of different little bowls. I wasn't going to go out of my way to collect the different items to make this so I just went through my craft closet and picked out different things. The most important things are the pipe cleaners and the googly eyes which I had picked up before at the dollar tree.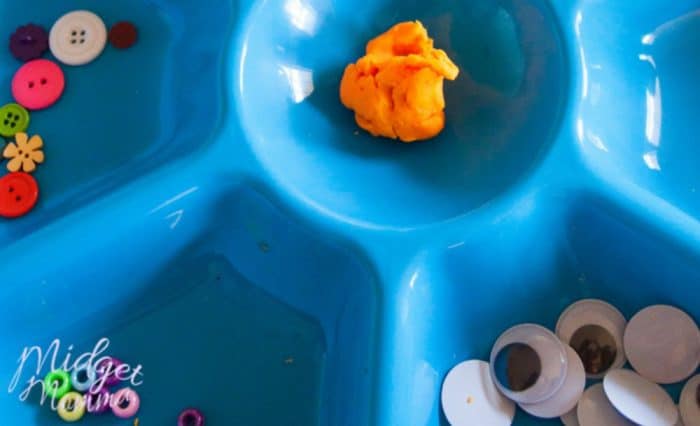 Pumpkin People Play-Doh Halloween Activity Supplies
Pumpkin PeoplePlay-Doh Halloween Activity Directions
Sort each craft item into a separate container and place the orange play-doh in the middle.
Show your child how to roll a small out of the orange play-doh.
Add the eyes than a small pipe cleaner on the top of the ball for the stem of the pumpkin.
Allow your child to decorate their pumpkins how they would like to make them unique.
Put on a little show once you have five play-doh pumpkins as you sing the five little pumpkin song.
If you are looking for more Halloween fun, then be sure to check these out!
This post may contain affiliate links. Please read my disclosure policy here