Now that my toddler is getting older I wanted to do a fun hand print craft with her. I thought a friendly witch would be great for Halloween. Well it turns out my daughter thinks its funny to act like this cute witch is scary. She goes on no scary witch, screams than runs away laughing. Now I'm not saying everyone's kids will have this cute reaction with this picture but its a great keep sake for years to come. Making this Halloween Witch Kids Hand Print Art is a great way to decorate the house for Halloween and create memories that will you can keep forever to remind you of when your kids were small as they grown.
You won't want to miss these other Halloween DIY Projects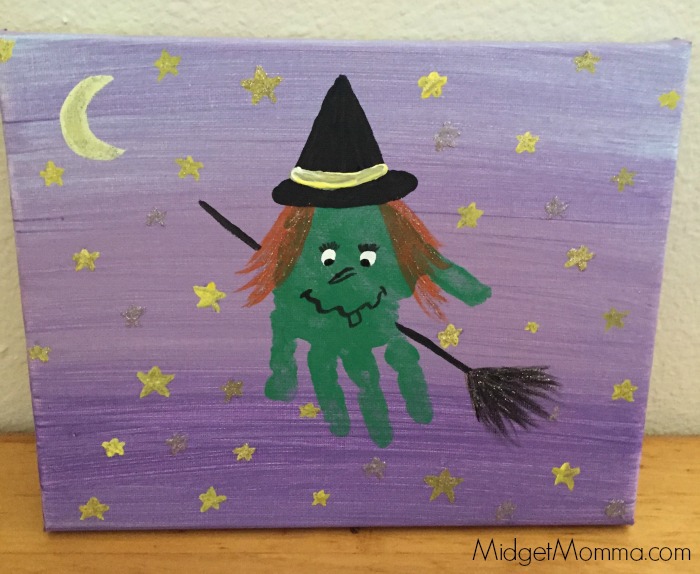 Halloween Witch Kids Hand Print Art Supplies
White, yellow, orange, black, green, dark and light purple, blue acrylic paint
Paint brushes
Canvas
Gold glitter
Halloween Witch Kids Hand Print Art Step by Step:
Put a small blob of blue paint on the top third of the canvas, than a light purple blob on the middle third, than a dark purple blob on the bottom third. Carefully brush the bottom two thirds of the canvas with the purple paint, making sure you paint the sides as well.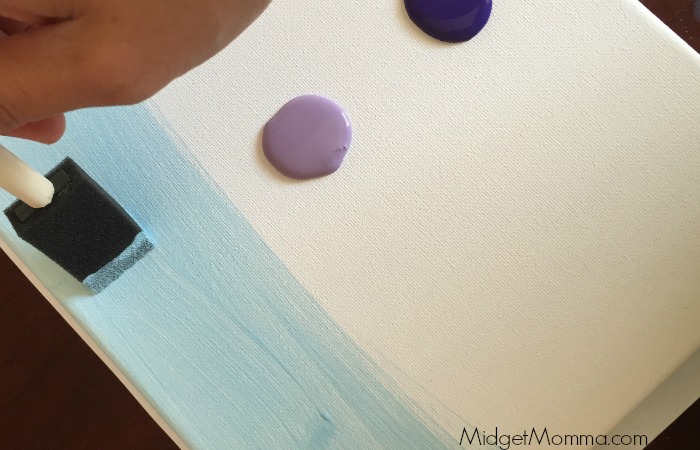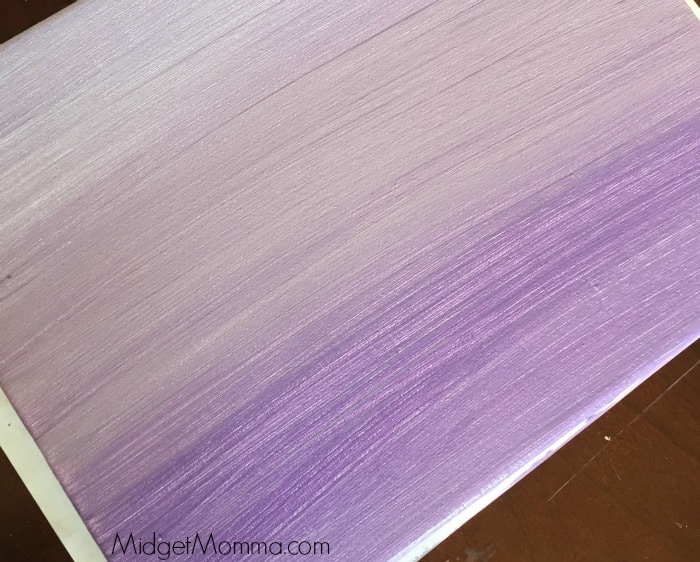 Than carefully blend the purple into the blue paint to have the color blend. Let the paint dry. Paint your babies hand green and press them into the center of the canvas. Let the paint dry.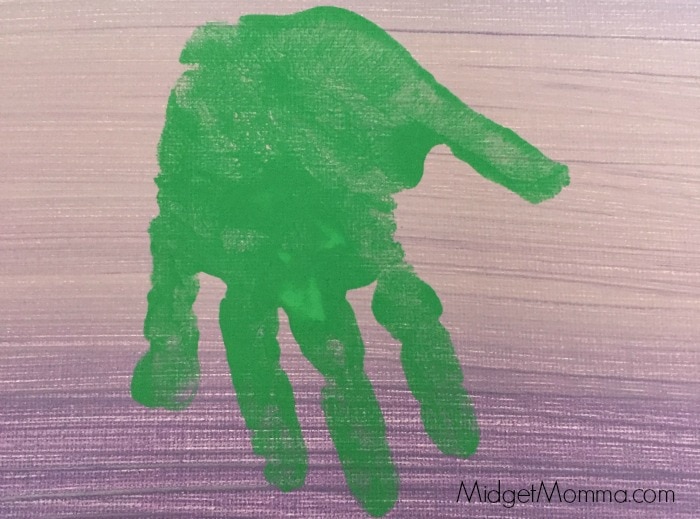 Paint on the witches hair with the orange paint. Paint the witches hat broom, nose eye lashes and smile with the black paint. Paint round circles for the eyes than dot small black circles in the bottoms.
Using the yellow paint add a moon in the corner, stars all around and the band around the witches hat. Using your glitter add highlights to the stars, moon, hair and bottom of the broom. Let dry.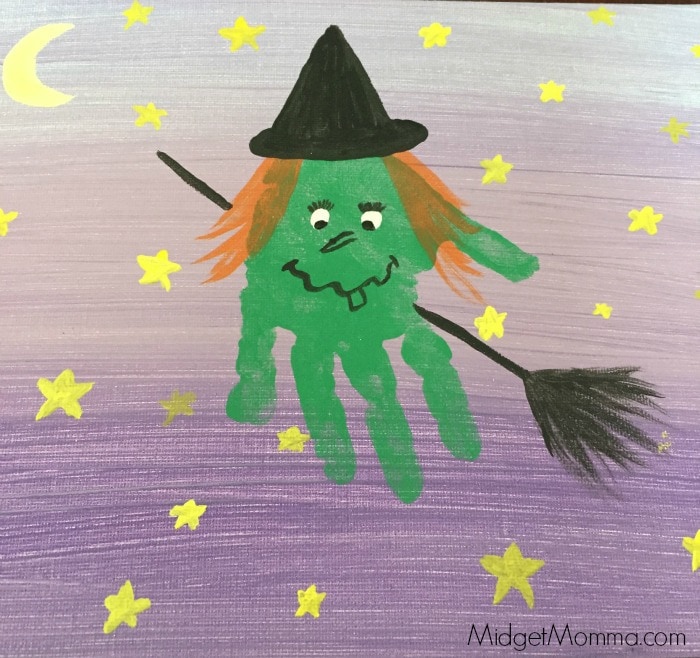 If you are looking for more Halloween fun, then be sure to check these out!