This DIY Fall Scented Play doh is a post written by Kim, a homeschooling mom of 2.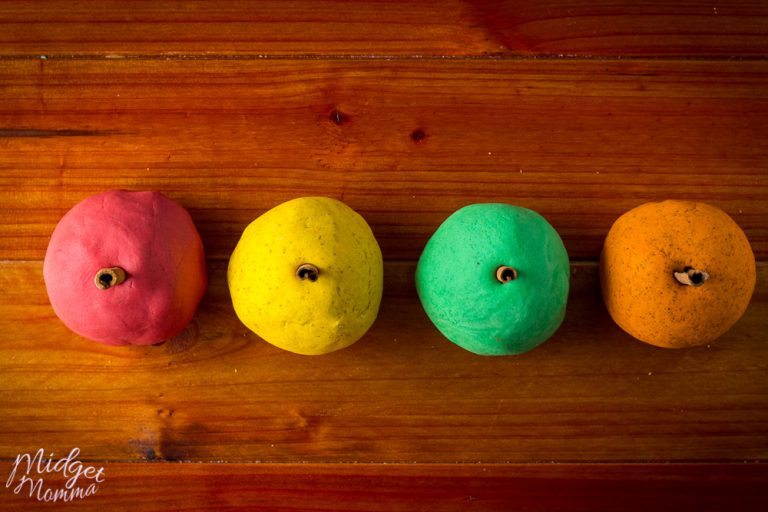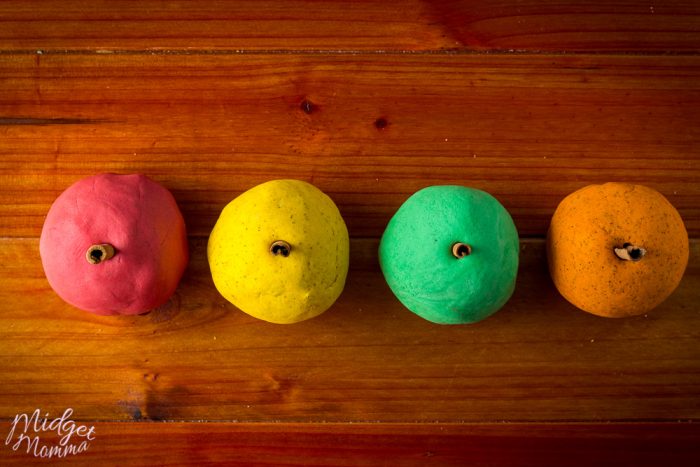 I am homeschooling mom for 2 little girls that love art and craft time. I wanted to do something special for the first day of fall. When  saw this in my news feed I knew they would love this. it was a hit and so very easy to do. Not to mention how yummy it smells. You and your kids will love making and playing with this Fall Scented Play doh!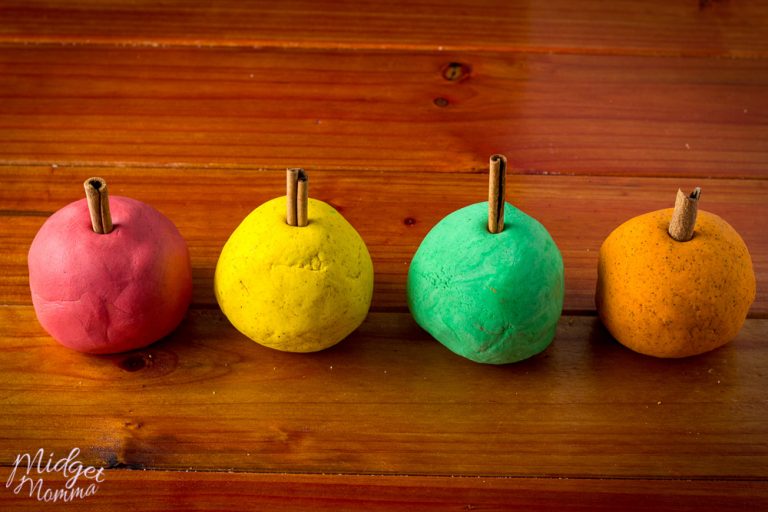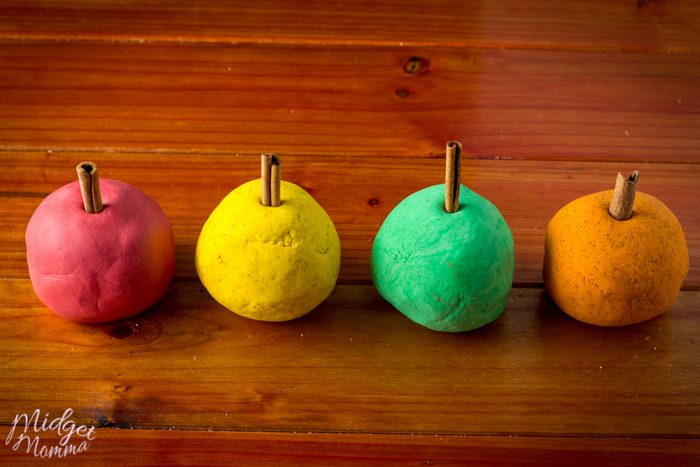 Fall Scented Play doh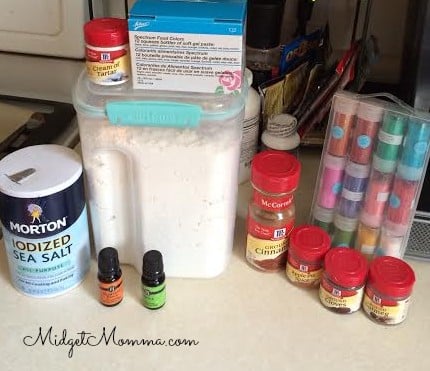 DIY Fall Scented Play doh Ingredients
1 cup of flour plus more if needed to get the desired consistency
1 tablespoon of Cream of Tarter
1/4 cup of salt
1 tablespoon of vegetable oil ( I don't have vegetable oil in my cabinet so I used grapeseed oil)
3/4 cup of boiling hot water
Spices or scented oils for desired scents. We used Pumpkin Pie Spice, Ground Cloves, Nutmeg, and Apple scented oil which can be found on Amazon cheap. Tomorrow we are going to do a batch of cinnamon. I used about a tsp to a tablespoon of depending on the spice.
Food coloring (liquid preferred, but I used the squeezable gel with no problems)
How to Make Scented Play Dough

DIY Fall Scented Play doh Directions
Boil water in microwave or on stove top. Mix all dry ingredients including spices in kitchen aid or other stand mixer attached with paddle or dough hook attachment. Add in oil and if using scented oil and food coloring and if desired glitter can be added at this stage, we did. Slowly add in hot water while mixer is on low and mix until desired consistency. At this stage I added more flour a little at a time until desired consistency. It will be warm when done. Store in airtight containers when not in use.
Any color of food coloring can be used, but we used fall colors. Orange for pumpkin, Red for clove, Yellow for nutmeg, green for apple, and our cinnamon will be brown.
This is super fast and easy thanks to my kitchen aid, but a hand mixer can be used I am sure.