When you are teaching kids about all the important things in life one of the important things to teach them is good dental care. This Playdoh Activity is a great one for the littles for Teaching Kids to Floss Teeth.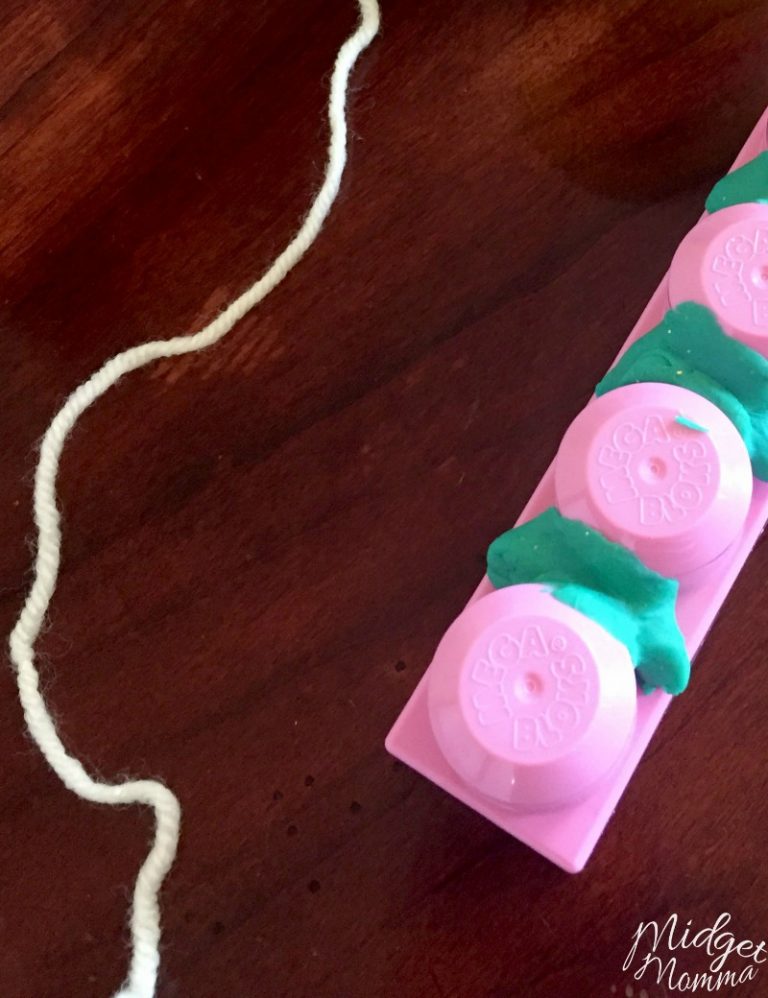 Good dental hygiene is very important to start learning early. The only problem is flossing is a difficult hand-eye coordination skill that toddlers need to learn. Now you can teach preschoolers how to floss with this fun playdoh dentist activity.
This is such a simple and easy fun way to teach kids how to floss teeth! Plus it is quick and easy to set up and get them going.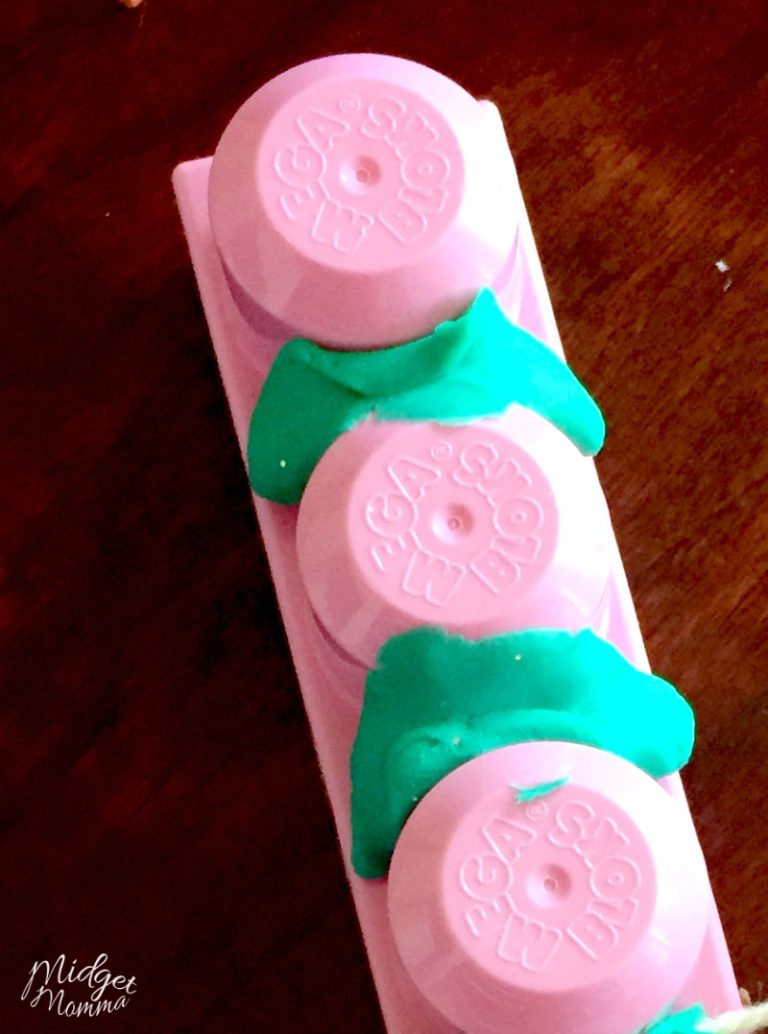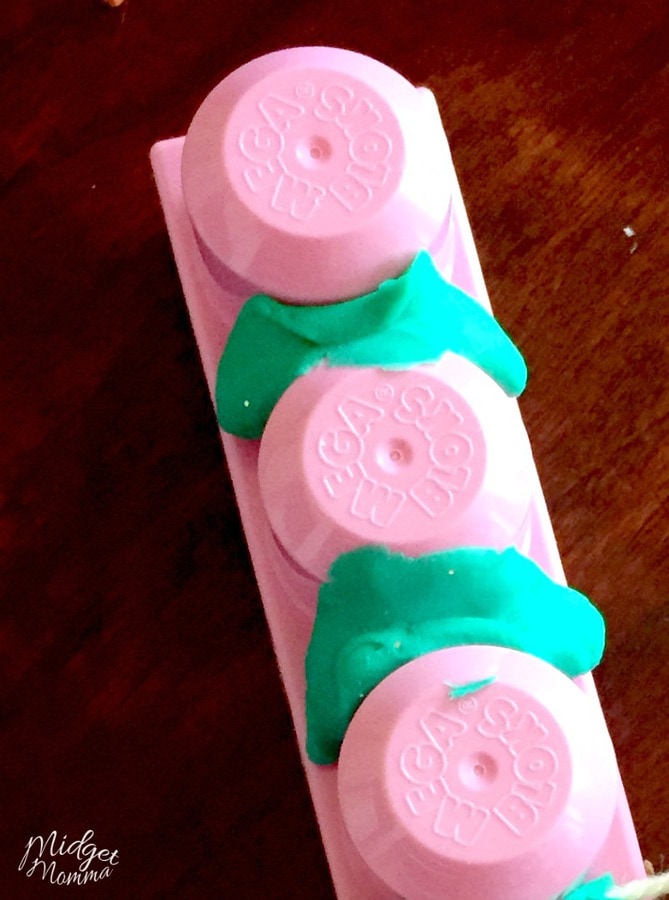 I figured that kids love playing with blocks and playdough so combining them would make it extra fun! As your child grows with their flossing skills you can work your way down to small legos and normal dental floss. Soon enough they will be able to floss their own teeth! Until they master the skill you can use these flossers, that my kids used when they were little and they worked awesomely!
This How to Floss Kids Activity is a great way for your child to learn how to floss their teeth, some independence and work on their hand-eye coordination all at the sametime.
If you are wanting to expand on the dental learning with the kids, you can grab this Dental Teeth Model to show them how to brush their teeth.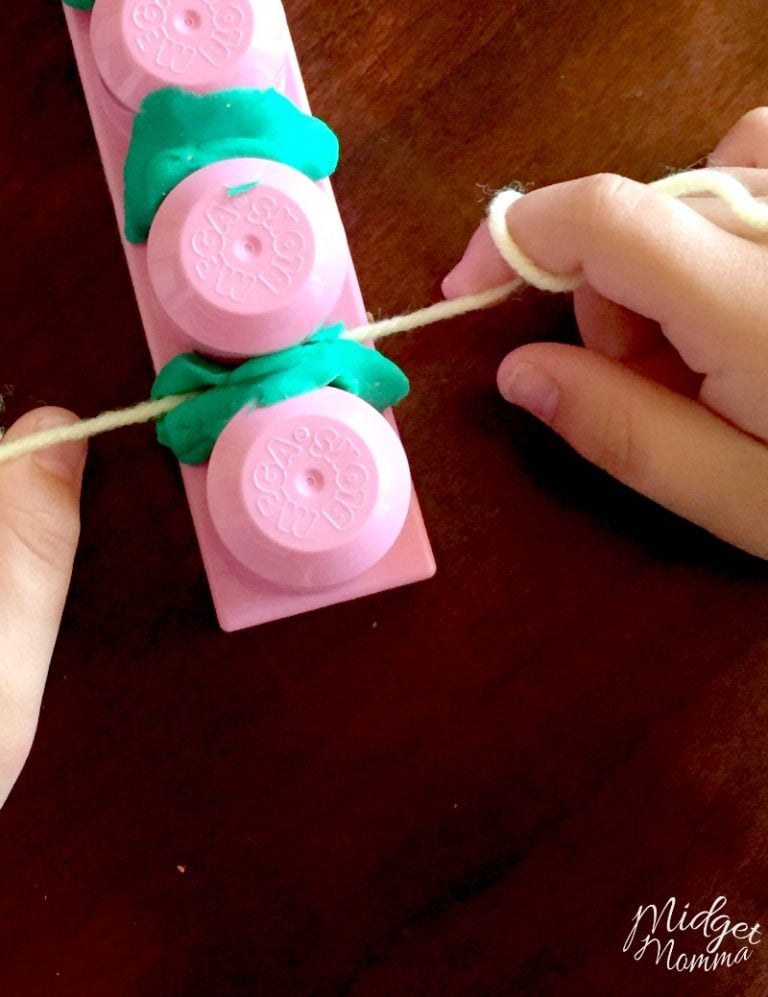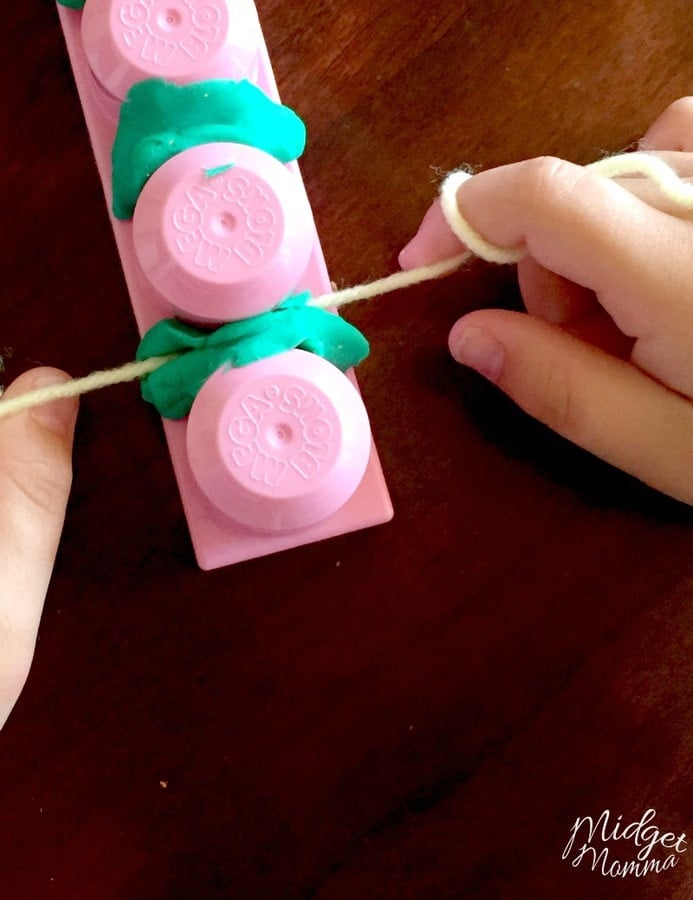 How to Floss Teeth Kids Playdoh Dentist Activity
For this Teaching Kids to Floss Teeth Activity, you are going to need playdough. Personally we love this easy homemade playdough, but you can also use Homemade Glitter playdough and Homemade Scented Playdough.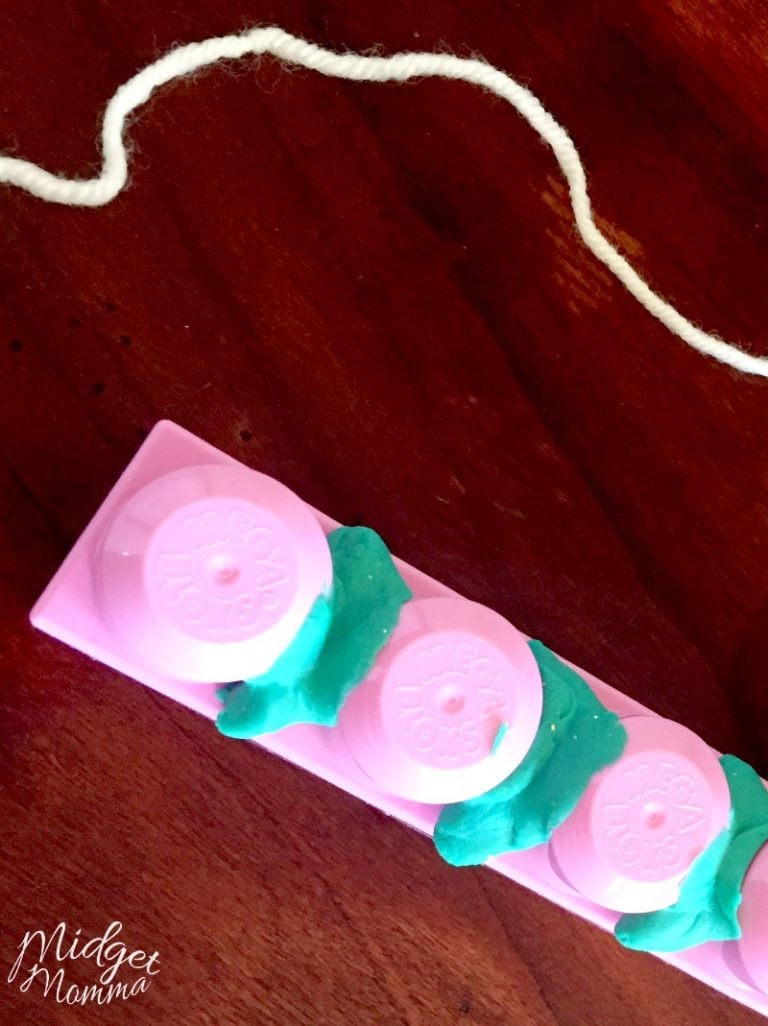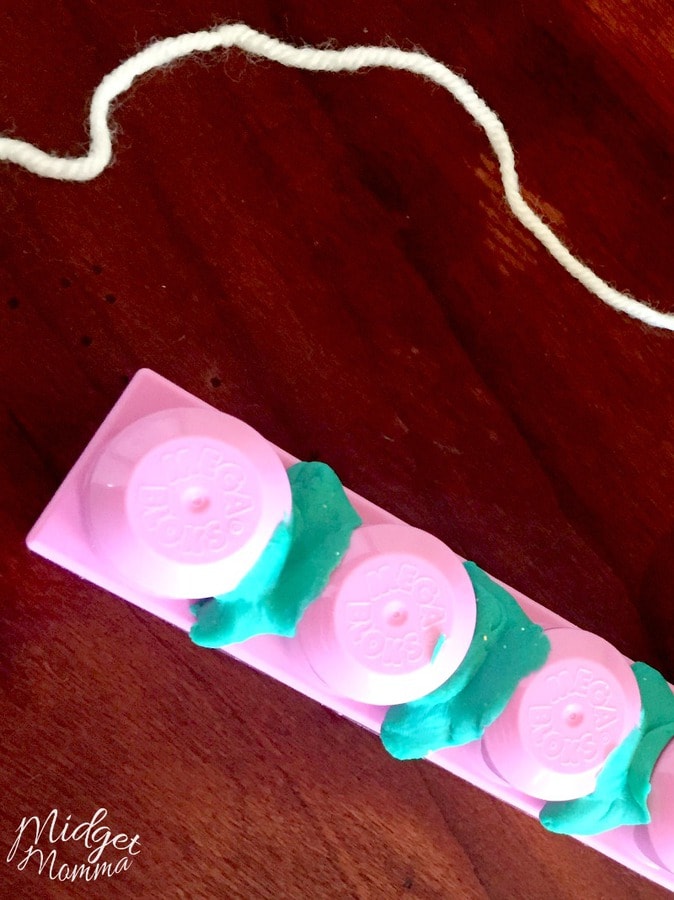 Teaching Kids to Floss Teeth Supplies
Teaching Kids How to Floss Activity Directions
Make your playdough or gather your already made playdough. Then get the longer sized Megablocks, if they are older then get the smaller ones.
Place some play-dough in between the bumps of the mega block.
Cut a piece of yarn that is 8 inches long.
Simply show your child how to use the floss to remove the play dough, just like they would have to do when flossing their teeth.
As your kiddos get older and better with the large block and yarn, switch to using a Lego block and real floss.
Looking for more fun to have with the kids? Check these out! 
How to make fluffy slime with glitter glue
Pumpkin People Play-Doh Halloween Activity