If you are thinking about going to Disney's Flower And Garden Festival, then do not miss these tips for Navigating Disney's Flower And Garden Festival.
When you are planning your fun make sure you check out the Disney Flower And Garden Festival Food that you MUST try!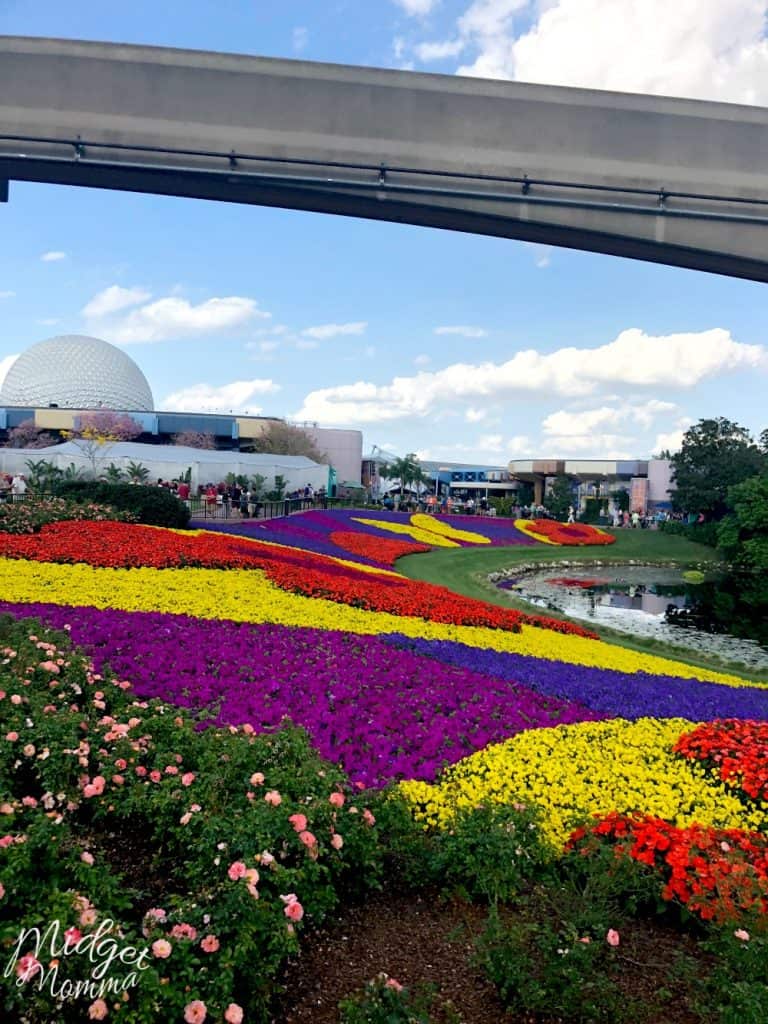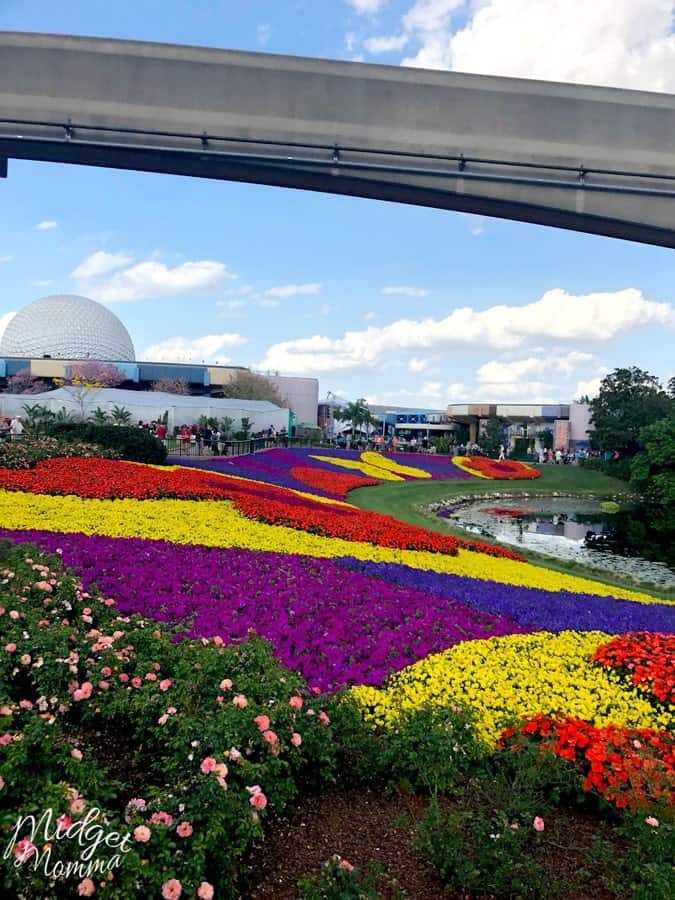 Epcot is becoming known as the festival park at Disney world. If you were remember Epcot being the boring parents park when you were a kid think again! They are really working on making it more of a family friendly park.
Every year around the beginning of March they have my favorite festival. The Flower and Garden Festival. This is my husband's favorite park and normally I am itching to get out of this park. However with the flower and Garden Festival I really enjoy spending the whole day at Epcot.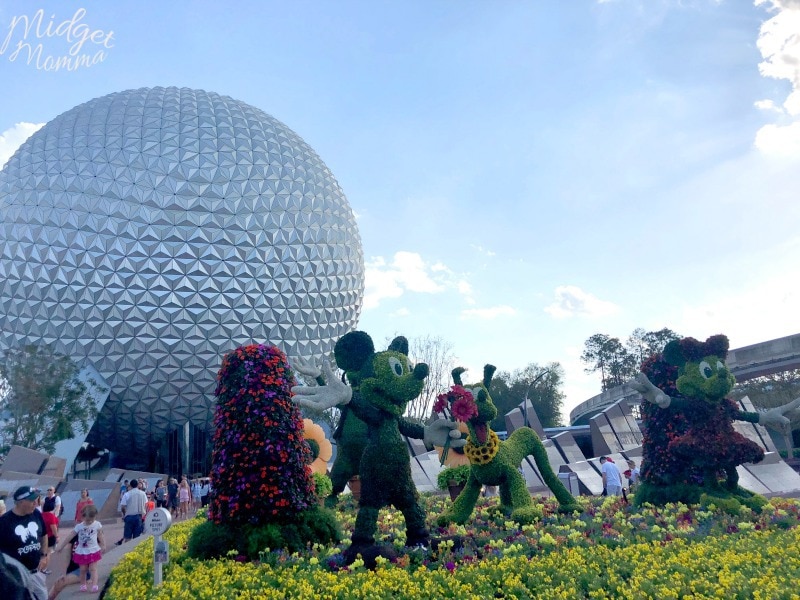 They fill the park with the most beautiful landscaping you'll see around Disney. Here are of my tips to Navigating Disney's Flower And Garden Festival
Navigating Disney's Flower And Garden Festival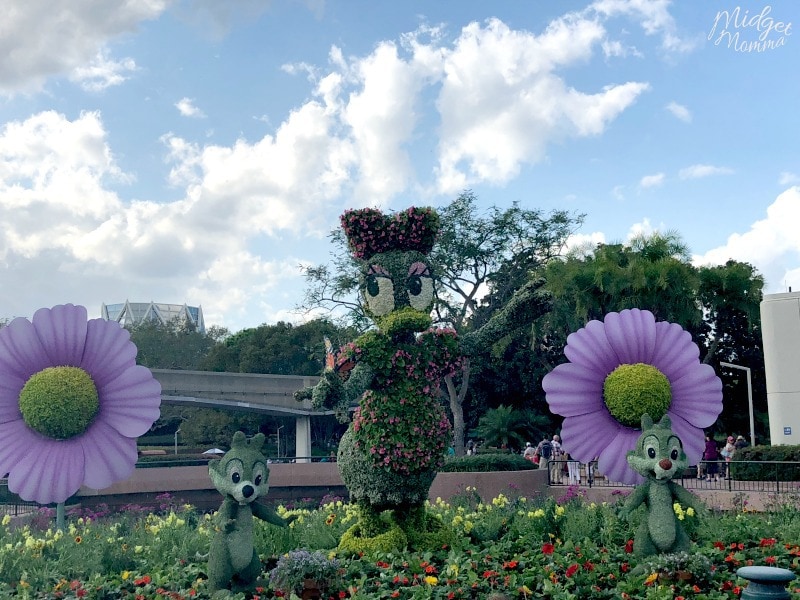 Five Tips for Navigating Disney's Flower And Garden Festival
1.) Do not make any reservations at restaurants the day you plan on being at the festival. In each pavilion they have a pop up open air kitchens where you can get these appetizer size plates of some of the best food you will ever have at the parks. We are all stuff just going around sampling the different food options these open air kitchens had to offer.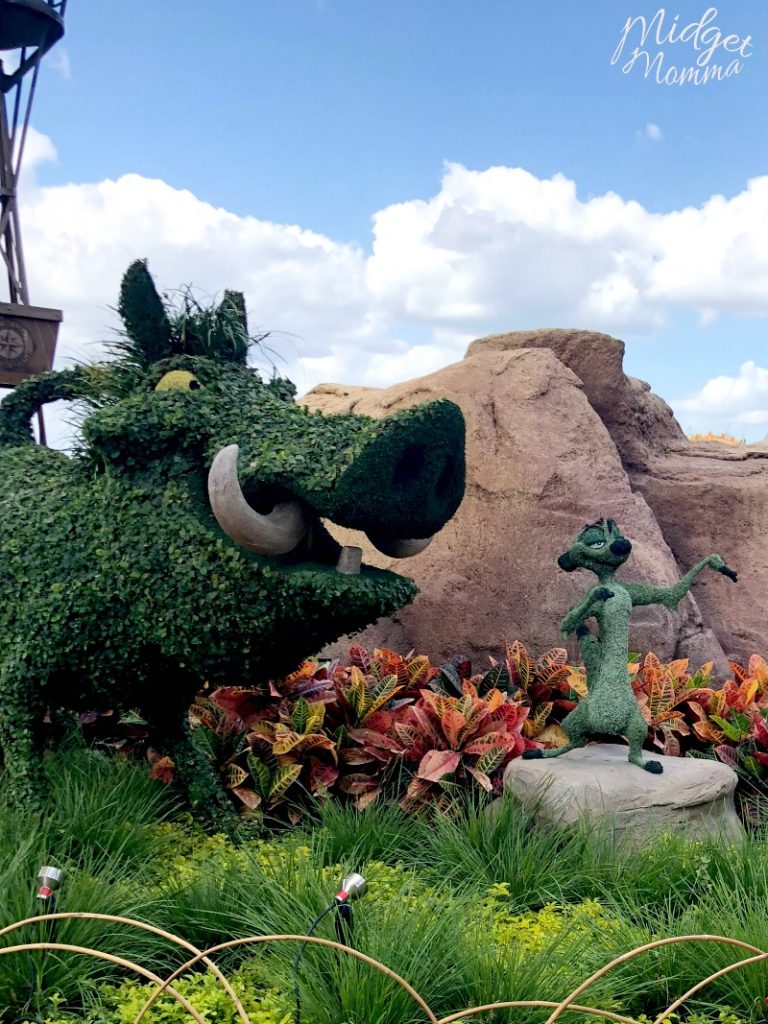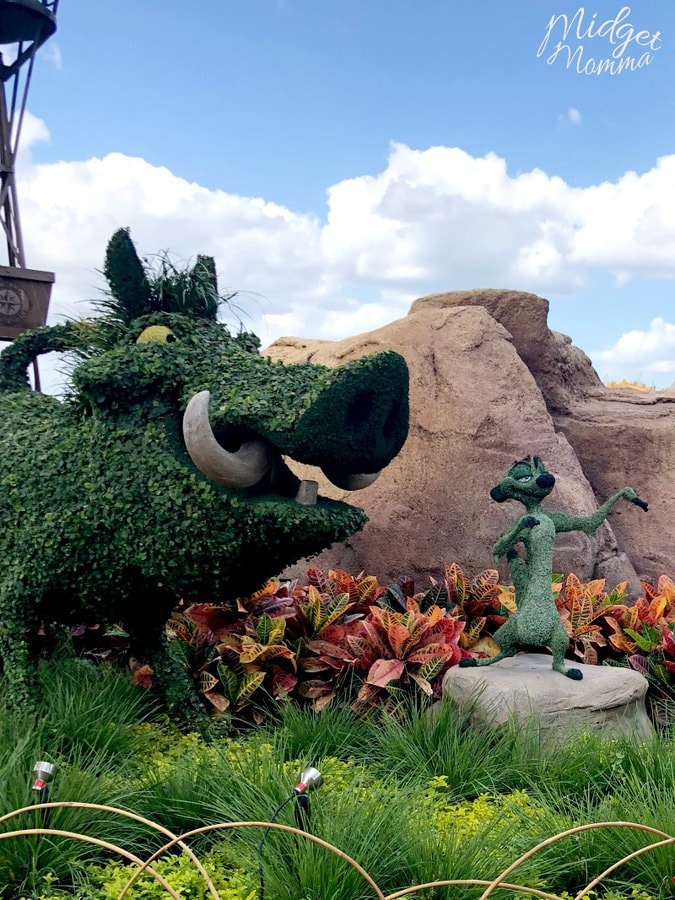 2.) Drink Around the World Pop-ups. If you have someone in your party wanting to drink around the world these little pop-up kitchens are great way to drink around the world. Its only about $5 to $6 for a beer or cider or wine and you're still drinking a different beverage in each country it's just on a smaller quantity. My husband would purposely choose the pavilion he knew he wasn't going to really care for their style of beer and get the booth offering of their beer. When he knew he was going to like the beer he would just continue at one of the regular restaurants in the pavilion and get the larger size.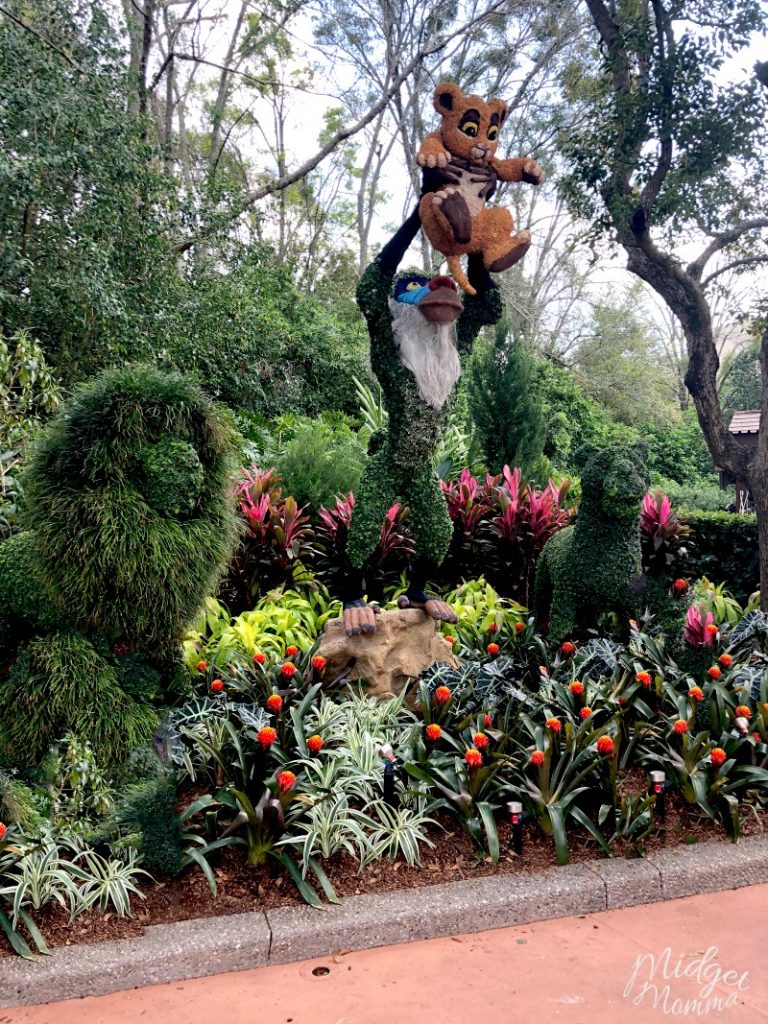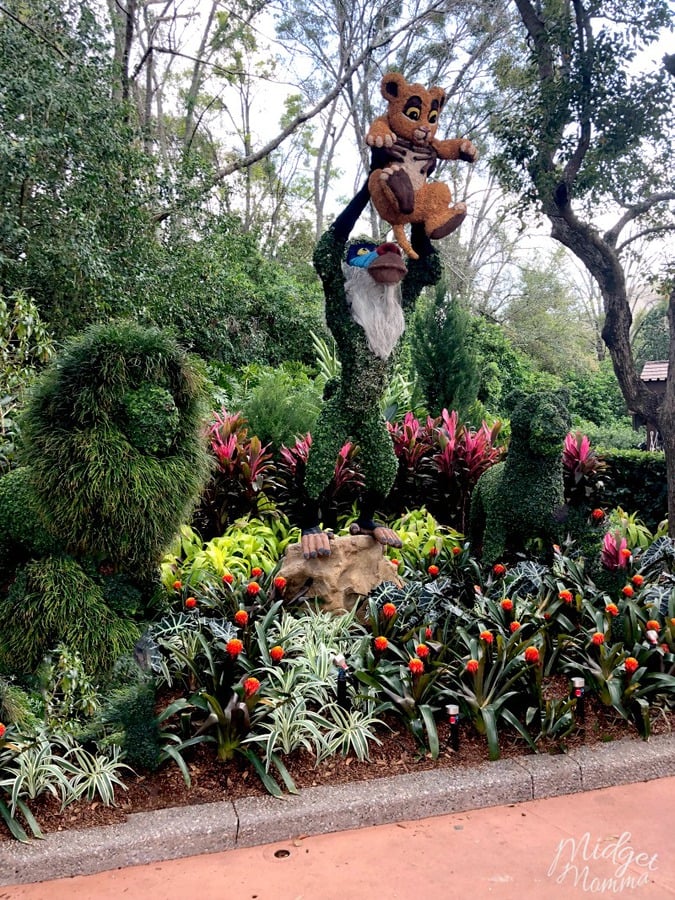 3.) Take time to stop and smell the roses. When you're at Disney everything is always so rush rush but you have the opportunity to slow down at this park and really enjoy the little things. When you are walking towards the world showcase from futureland all around the pond is this beautiful scene of flowers. They just smells amazing and when you take the time to really look at it and noticed that they make all of these beautiful designs out of flowers it really is enjoyable.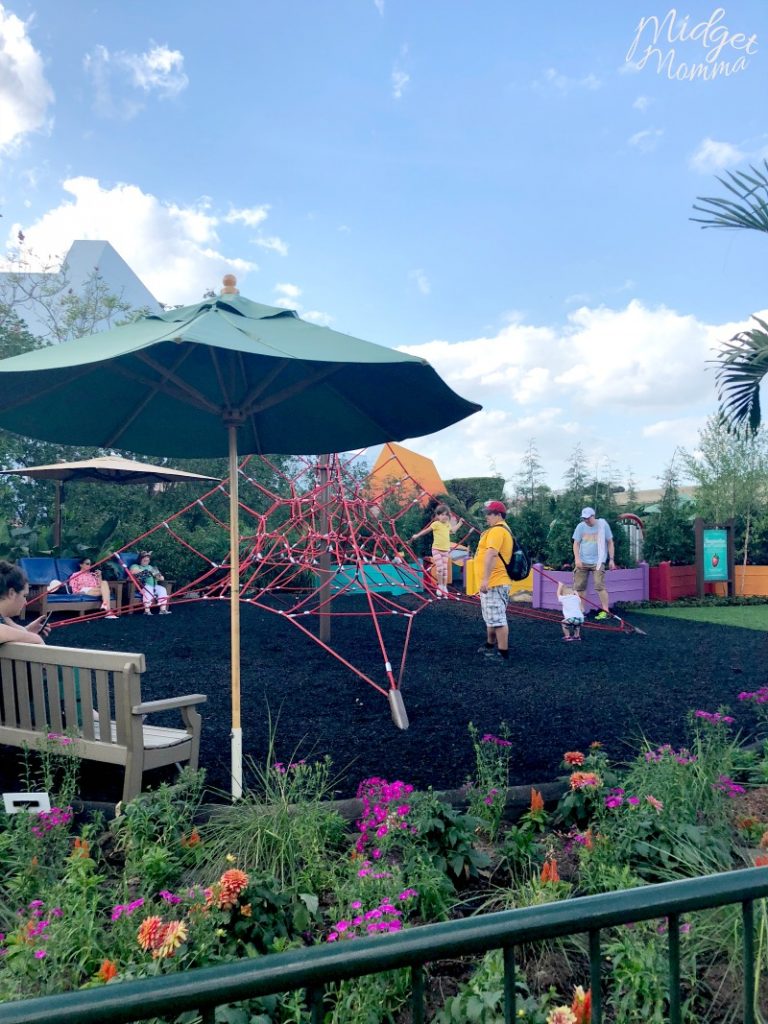 4.) Grab yourself a beer or a La Vie en Rose Frozen Slushy and let your kids play at one of the amazing kids play areas. Every year they seem to set up a new playground at the flower and Garden Festival. The best one you'll find is right before you hit the world showcase if you're walking towards Canada it's on the right-hand side down a path that you can walk to future land. The first year we went they had a amazing Monsters Inc. playground. This year they had a musical garden and a great climbing area that all the kids seem to enjoy even my three-year-old who made me a little nervous on it. Now what I love best about these popup playgrounds is it gives younger children something to do besides the Nemo building and the figment ride. My son unfortunately is not tall enough to go on a lot of the rides his sister can. So there's only so many times I can ride figment without losing my mind. When my daughter and my husband were riding Mission space we found this great Cars play area. It has this squishy surface to look like a little race track, my son and I just kept running around in circles. It made it so he wasn't sad about missing out on the big kid rides.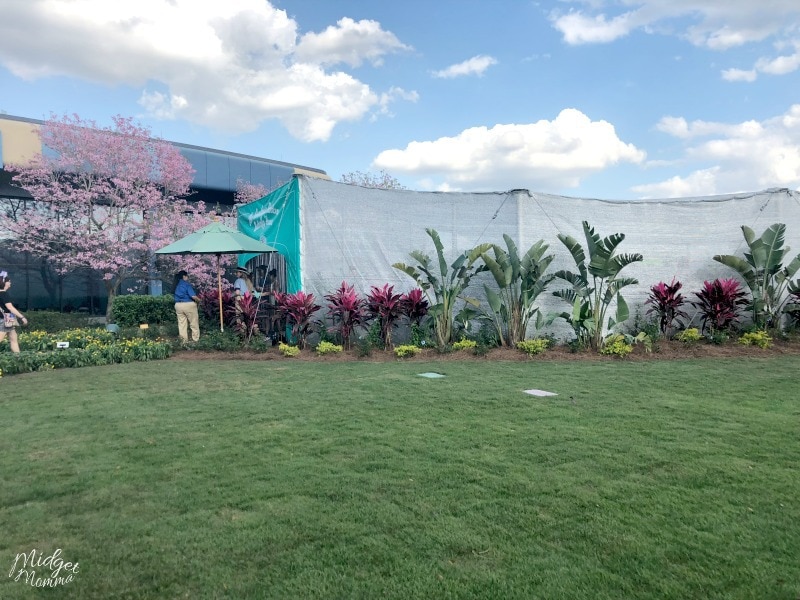 5.) Don't miss out on the butterfly garden. Tucked away on the path to get to future world from the world showcase is a white tent and if you don't know about it you could easily miss it. Inside they have collected all of these beautiful species of butterflies and all of their favorite plants. You're able to walk through this garden with all the butterflies flying around. One butterfly landed right on my daughter head and she thought it was just one the most magical moments of the trip.
Looking for more Disney Vacation tips? Check these out!