Freebies at Disney World! Yes I know you are thinking, Disney World and the word free do not go together, but I am happy to share with you the many Disney Freebies you can snag while you are visiting Disney World!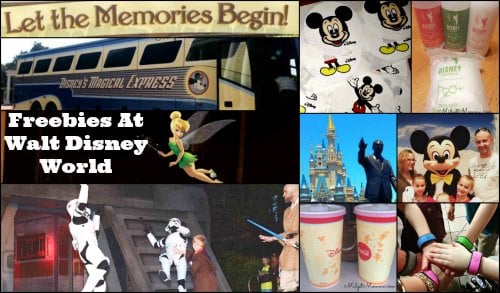 Things you can get for FREE at Disney World
When you are planning your Disney World Vacation it can get expensive, but there are a lot of Disney Money Saving tips that you can use to save a TON of money while you are on your Disney World Vacation, including free things you can get at Disney World.
Saving Money on Food At Disney Parks is something that you will want to do because eating at the Disney Parks can get expensive if you are not careful. This list of Free things you can get at Disney World will also help you greatly with saving money at the Disney Parks and not only will it save you money but a lot of the things will also add more magic to your Disney vacation. Plus don't miss the list of Cheap Eats at Disney World, that will give you tasty goodies and meals with out breaking the bank!
Is it easy to spend at lot of money when you are at Disney World, but thankfully you can have a magical Disney vacation while saving money and grabbing these free things you can get at Disney World. This list of free things to get at Disney Parks in Orlando Florida is filled with free activities that you can do at Disney Parks and free things to get at Disney World that also make great souvenirs so you can save money on souvenirs at Disney World too.
Before you get going to Disney World make sure you also snag the free Disney Planning DVD Pack by clicking the image above! See look the Things you can get for FREE at Disney World start before you even leave your house to go on your trip! Awesome right!?!
If you are Military make sure you check out the 2017 Walt Disney World Rates for Military Members – Disney offers HUGE savings for Military Members.
The top three Disney Resorts for Families may also shock you, because with them is also a great money saving option when you are planning your Walt Disney World trip. Plus there are many other ways to save on your Disney Vacation aside from the free things you can get at Disney including staying at a Disney Resort.
Things you can get for FREE at Disney World
1. Photos with Characters.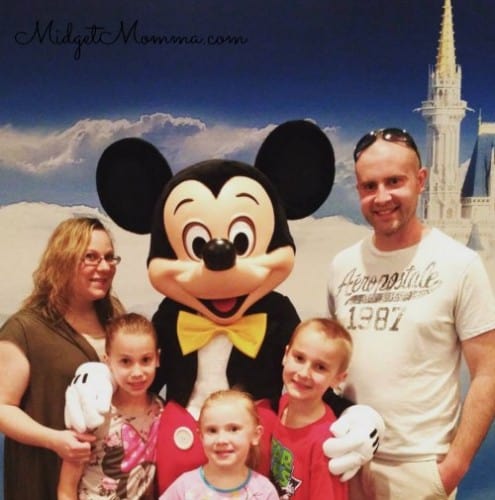 If you see one, you can just wait in line and the cast member will use your phone to take the picture. You can sign up for Photopass and pay for the professional ones or have them take your picture with your camera, the FREE way!
2. Trading cards.
Select Disney cast members have trading cards on them that you can get from them just by asking, the ones we found had them were the transportation people and the cast members at the entrance to the rides. Not all cast members will have them but you never know who does so ask a cast member and see if they do.
3. Autographs.
While you have to buy an autograph book if you want the "Disney autograph book" characters will sign just about anything as long as you are not wearing it.
4. Disney Stickers.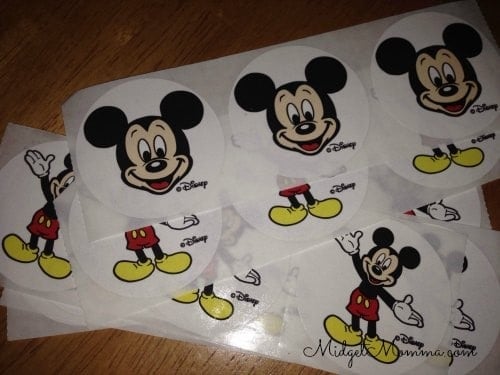 You can walk up to any resort desk and they have stickers for the kids, and all you have to do is ask.
5. Toiletries.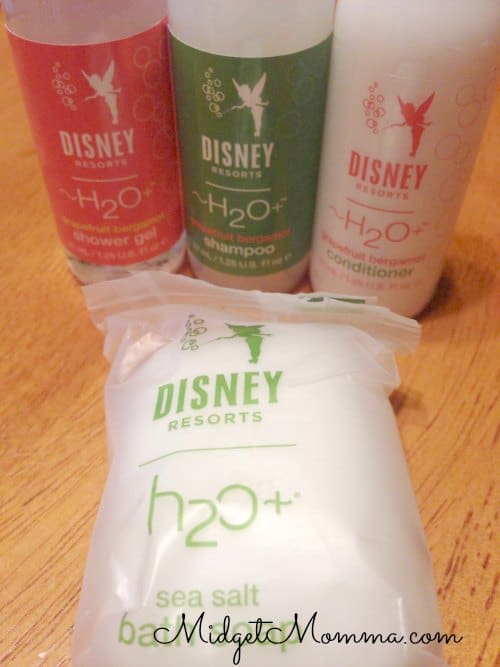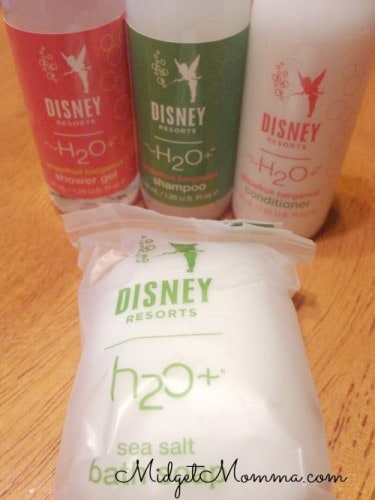 When the housekeepers come by you can ask for extras, plus stash away the ones you did not use yet because they will put more out anyway. Plus you can't beat the awesome H20 products that Disney resorts have.
6. Water.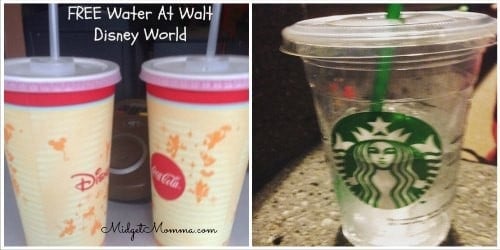 Walk up to any counter service counter or beverage place that sells soda in a cup and you can get FREE water, including at the Starbucks! What I learned when I was at Disney is that the water you get at Starbucks that is free is just like bottled water because Starbucks filters their water on site just like the bottled water companies do when they are bottling water, so you want to make sure you add this to your things you can get for FREE at Disney World list.
7. Disney World Pens.
If you do not have a pen you can ask the concierge or front desk at your resort for one and they will give you one that says Walt Disney World on it for FREE and let you keep it!
8. Disney Magic in your Photos.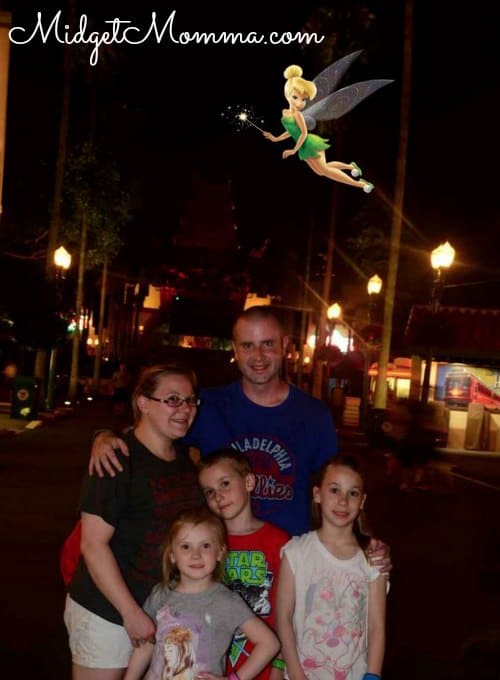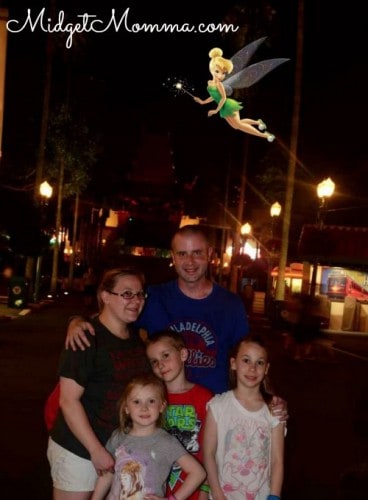 Yes you have to buy the Photopass to download the photos or pay to download them individually at Photopass places but Disney puts magic in your photos for FREE. When you see people at the Park with the cameras, have them take your photo and then check them out at the Photopass locations and download the ones you want, including the ones with FREE Disney magic in them. Add this to your your things you can get for FREE at Disney World list to add some extra magic in your photos!
9. Get a free necklace or bracelet at Luxury of time jewelry store in Disney Springs.
10. Jedi Training.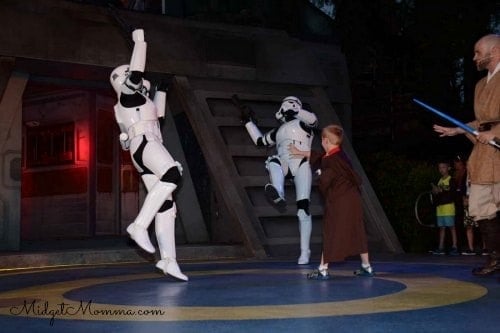 This one is a MUST add to your list of Things you can get for FREE at Disney World, my kids asked about doing it the first year we went and we missed it, this year our second time at Disney World they got to and it has been talked about non stop! Go to Hollywood Studios and sign up for Jedi Training.
This will get your kids a one on one experience with Darth Vader (or one of the other Dark side characters). They will learn how to use a lightsaber and then get to have a one on one fight with Darth Vader which will have them remembering it forever.
Plus the kids will also get a certificate of completion for Jedi school for attending. There is a training session every hour, but you will need to get to Hollywood Studios early to sign up, you will see the Jedi training academy as you are walking to Star Tours (its the building with the glass doors on the right).
11. Bus Rides.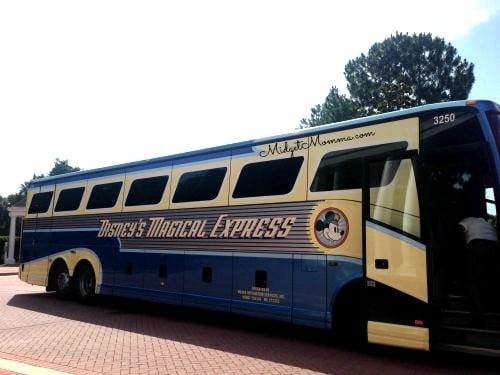 You will get a FREE bus ride from the airport to the resorts on the magical express if you are staying at a Walt Disney World Resort. Plus you will get FREE bus rides from your hotel to the parks or a boat ride, so you never have to worry about your own transportation when you are going from the hotels to the parks. This is one of my favorite things you can get for FREE at Disney World!
12. Band-Aids and First Aid supplies.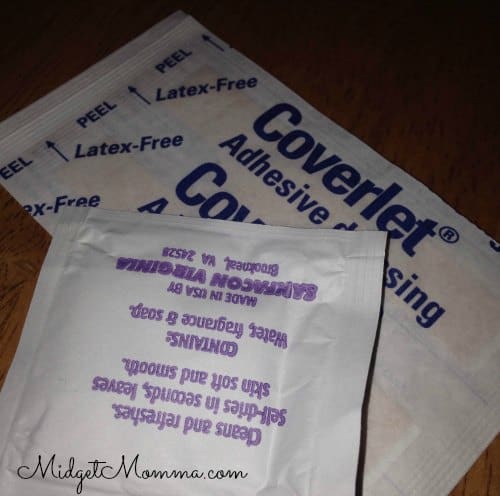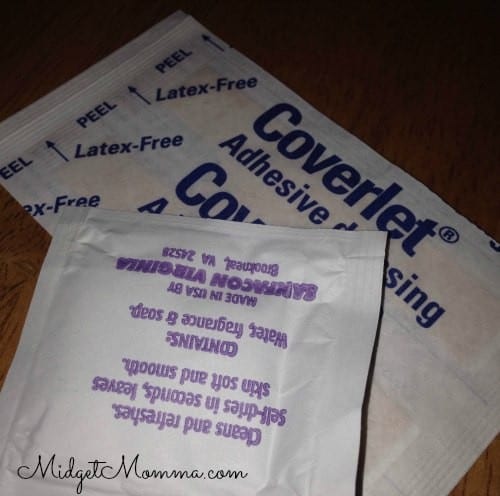 If you get hurt in the Disney Parks ask a cast member where the first aid station is. There you will be able to get band-aids, antiseptic wipes and more to deal with cuts and scrapes. I am really thankful for this, i ended up getting bit by something and leg swelling and because i knew this was one of the things you can get for FREE at Disney World I didn't have to go back to our room or hunt down supplies in the stores!
13. WiFi
When you are at a Disney Park or a Disney Resort you will get FREE WiFi, just select your settings on your phone or computer and click on wifi networks and if you are at the hotel you will see one that shows your resort name or hotel room guest and in the parks it will say Disney Guest Wifi or something similar. Just join the network and you are good to go with FREE WiFi. No using TONS of cell phone data when posting on facebook and instagram 🙂
14. Soda
When you are in Epcot you can score FREE Soda at the Cool Club, where you can taste different Coca-Cola products from around the world and have as many samples as you wish. Make sure you add this to your list of Things you can get for FREE at Disney World, because this one is also a lot of fun!
15. Baby Care Centers
If you have a baby or a toddler these baby care centers will come in handy. In all 4 parks they are open during regular park hours, each full-service facility that is FREE to use and each includes a:
Private nursing room with rocking chairs
Changing room with tables and a unisex bathroom
Feeding area with highchairs
Kitchen with microwave, oven and sink
Main room with television, table, chairs and sofa
On-site shop offering formula, baby food, juice, diapers, wipes, sunscreen, over-the-counter medications and clothing for purchase (just incase you forgot some essentials!)
16. Kids Eat FREE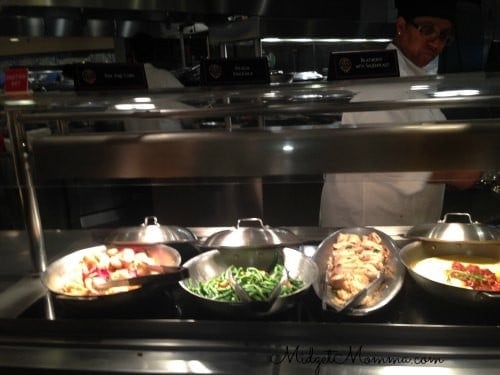 If your kiddo is under age 3 then at all the Disney Park restaurants and buffets your kiddo will eat for FREE!
17. Candy Samples.
Visit the Confectionary Store on Main Street in Magic Kingdom and you can sample the different candies and treats they have in the store for FREE!
18. Trading Cards from the Sorcerers of the Magic Kingdom.
Each day, every person who has a paid ticket can go to the Sorcerers of the Magic Kingdom and get 5 FREE trading cards. Each person has to be present with their park ticket card or MagicBand to get theirs.
19. Character Greeting call.
When you arrive ask the front desk for a character greeting call(make sure you keep this a little hush hush so the kiddos don't hear you) and then one of the awesome Disney Characters will call your room and welcome your family to Disney! This is one of the things you can get for FREE at Disney World that make a great magical memory for the kiddos!
20. Delivery of your purchases in the park to your room.
If you are staying on Disney Property they will deliver any purchases you make in the park for FREE. If you are staying just for the day or you need your items by the end of the day then you can have them deliver your items to the front of the park to pick up when you leave. You need 24 hours time for the room delivery and 3 hours for the front of the park delivery. Much easier then carrying around your shoppings bags.
21. Mickey Mouse Straws
Some food locations have Mickey Mouse shaped straws, not all of them will tell you so you just have to ask if they have them and if they do they will give you one per kid for free. This is one of the things you can get for FREE at Disney World that make a great take home souvenir!
22. Disney World Notepads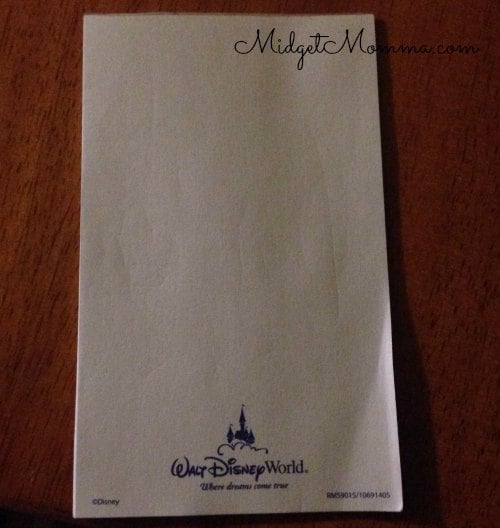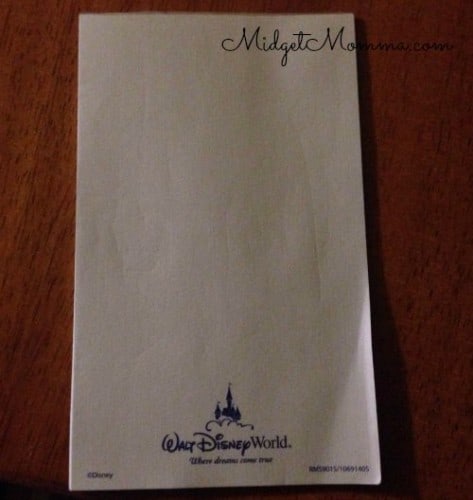 You will find these in your resort rooms, however if you have 3 kids like we do and they only put 1 in the room you can ask the front desk for one for each kid. They also leave a new one in your room every morning if the one you had is no longer in sight on the nightstand. This is one of the things you can get for FREE at Disney World that make a great take home souvenir!
23. Roasting Marshmallows and Campfires.
Quite a few of the resorts offer FREE Marshmallow roasting and campfires at night. Depending on when you are there call the resorts to find out which ones will have it during your stay.
Disney's Animal Kingdom Lodge
Disney's Animal Kingdom Villas – Kidani Village
Disney's Beach Club Resort
Disney's Boardwalk Inn
Disney's Caribbean Beach Resort
Disney's Contemporary Resort
Disney's Coronado Springs Resort
Disney's Old Key West Resort
Disney's Polynesian Resort
Disney's Port Orleans Resort – French Quarter
Disney's Port Orleans Resort – Riverside
Disney's Saratoga Springs Resort & Spa
Disney's Wilderness Lodge
The Cabins at Disney's Fort Wilderness Resort
The Campsites at Disney's Fort Wilderness Resort
24. Watch a Movie
Many of the resorts have HUGE screens in an area of the resort that is outside for Movies under the stars. If you are at one of the beach resorts like the Yacht club it is called Movies on the beach. You will get to watch a Disney movie, relaxing under the stars for free!
25. Disney Character Drawing
When you are at Hollywood Studios you can snag a FREE Animated drawing, just head on over to Animation Academy and you will get to learn how to draw a character and then you get to bring your drawing home with you! This is one of the things you can get for FREE at Disney World that make a great take home souvenir!
26. Special Occasion Buttons
Special occasion buttons are given to celebrate a variety of personal milestones, just be sure to let your resort know when you are checking in if you have a Birthday, an anniversary, it is your first visit or you are just married and they will give you a special Disney button!
As you can see there are a lot of Things you can get for FREE at Disney World, and many of them will make your trip even more magical and fun! Have fun with this list of Things you can get for FREE at Disney World when you are taking your trip to Disney 🙂
Be sure to check out all of our other Disney World vacation planning posts, to help you make the most of your Disney World trip!
Join the newsletter
Subscribe to get our latest recipes right in your inbox every time we post a new one!