When you are planning your Disney World Vacation there is so much to consider and to figure out. One of the biggest things is what type of Disney World Park ticket is the best one to get. There are so many options that it can get to be overwhelming. Personally we find that it is best to Upgrade to Disney World Park Hopper Plus Tickets.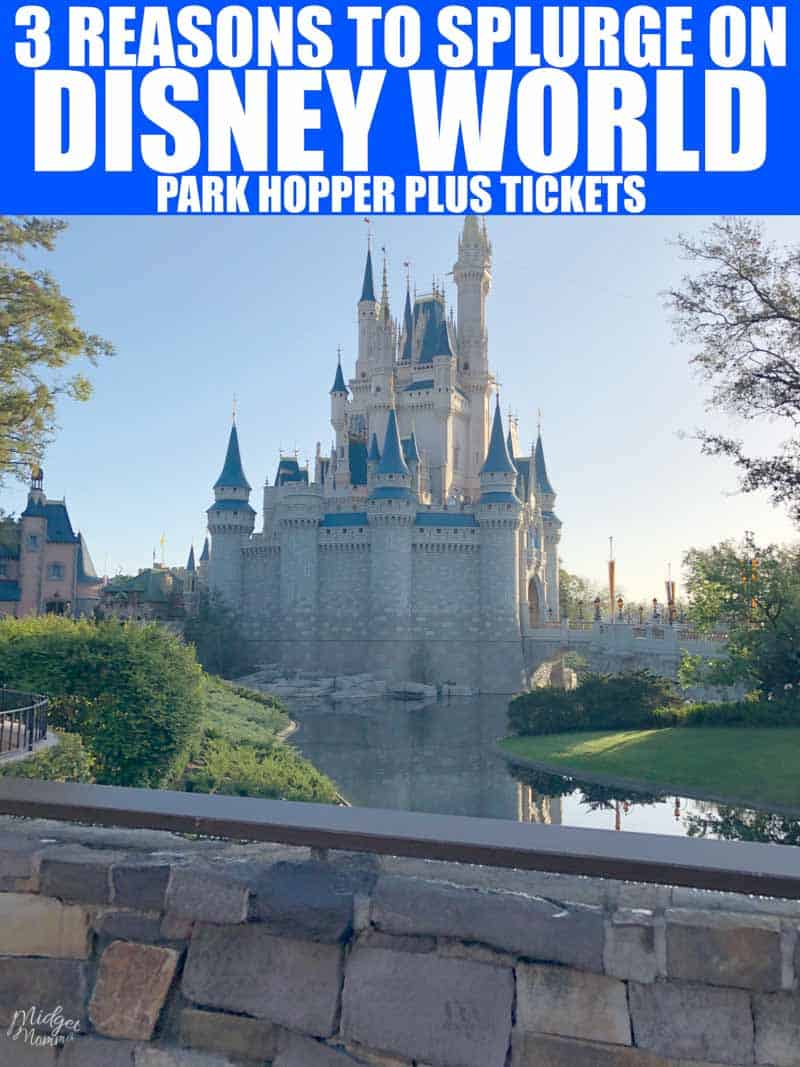 Disney Park Hopper Plus Tickets
Park Hopper passes are a MUST for us and it wasn't until we tried out the Upgrade to Disney World Park Hopper Plus Tickets that we realized those are a must have splurge too. There are probably people who wouldn't agree with me, but just wait until you see all that can be done when you do an Upgrade to Disney World Park Hopper Plus Tickets!
Extras you get with the Disney Park Hopper Plus Option
Disney's Blizzard Beach Water Park
Disney's Typhoon Lagoon Water Park
ESPN Wide World of Sports Complex
Disney's Oak Trail Golf Course
Disney's Fantasia Gardens Miniature Golf Course
Disney's Winter Summerland Miniature Golf Course
Disney Park Hopper Plus Cost
The Disney World Park Hopper Plus option is an all or nothing deal, you can not do it for just one day of your trip. You pay the same price if you add it for one day or for all the days of your trip. While this sounds like it stinks, it is actually the exact opposite. It is TOTALLY Awesome!
It is just $80 PER Ticket to add the Park Hopper Plus Option and it is totally worth it when you see just how many extras it gives you and what it can do to your Disney World Trip.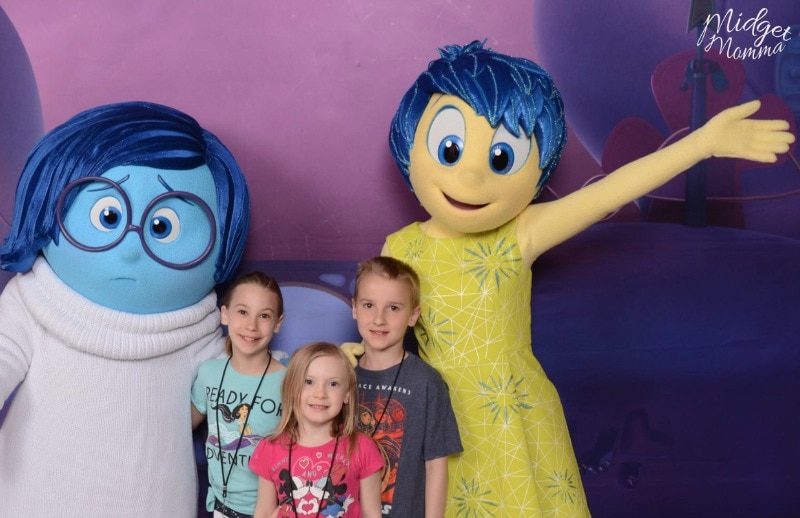 3 Reasons to Upgrade to Disney World Park Hopper Plus Tickets
Extend your Disney World Trip Cheaper
When you have the Park Hopper plus you get your park days AND 1 visit per day to the extras. But you do NOT have to use them on the same days, you are able to use a park hopper plus activity on a day that you do not go to the parks and do only the parks on a day. This means you can turn a 4 days Disney trip into an 8 Day Disney Trip for only $80 more per person (ticket cost)!
I will say with kids doing 8 days is a little too much for us, so we tend to do other Park Hopper Plus activities on the same day like the water park in the morning then mini golf later on in the evening.
To make it easier I will break it all down based off buying the 4 day Disney Park Ticket with Hopper Plus Option compared to buying the Park Hopper and then 4 1 Day Waterpark Tickets.
8 Day Trip with 4 Park Days and 4 Waterpark Days 
Day 1 – Disney Park
Day 2 – Disney Waterpark
Day 3 – Disney Park
Day 4 – Disney Waterpark
Day 5 – Disney Park
Day 6 – Disney Waterpark
Day 7 – Disney Park
Day 8 – Disney Waterpark
With a 4 Day Park Hopper Ticket and 4 1 day waterpark tickets –
Adults ticket + $260/Waterpark tickets = $710.85
Park 
Kids Park ticket + $236/Waterpark tickets = $670.05
With 4 Day Park Hopper Plus Tickets
Adults ticket with park hopper plus that comes with 4 entrances to the waterpark.
Park 
Kids ticket with park hopper plus that comes with 4 entrances to the waterpark. 
Park 
That is HUGE Savings and you have extended your vacation by 4 days! Yes you might come back to me with, then there is more cost for food and hotel, but if you score a deal on a hotel room then this is a great way to extend the magical fun at Disney World.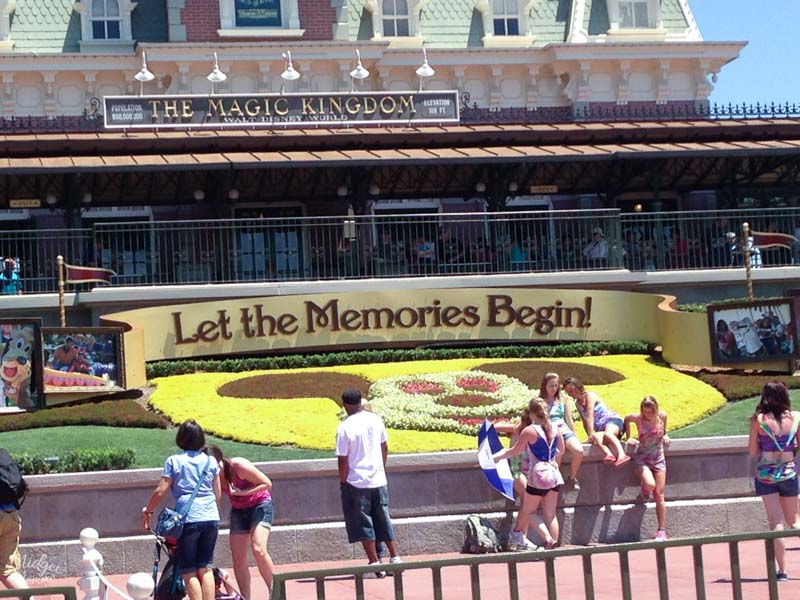 Save Money on Your Disney Vacation
Saving money even while splurging is something that I love to do! When you add the Disney World Park Hopper plus option you can extend your Disney World trip and save a LOT of money.
So 8 Days might not work for you, but you want to do the Disney World Parks and the Disney Waterparks. Each one of those things will be a day long park. The waterparks are totally a full day experience. But buying them separate you are going to spend $59 for a kid and $65 for an adult PER day for the waterpark tickets. For $80 more when you upgrade your base ticket to a Park Hopper Plus you will be able to spend a full day in each waterpark.
Savings Breakdown:
2 Waterpark Day Passes 
Adult – $130 per person
Kids- $118 per person
2 Days at the Waterparks included with Park Hopper Plus
Adult – $80 per person
Kids – $80 per person
That is a savings of $38- $50 per person depending on their age. That is the cost of a meal or two on your Disney Park Days!
Now to make it even better, since you bought a 4 Day pass to do all the Parks and you have only used 2 of the "Extras" you can take everyone to each of the minigolf adventures after your waterpark day and it won't cost you any extra because you have 4 "Park Hopper plus entrances"! Thats an additional savings of $14 per adult and $12 per kid per mini golf!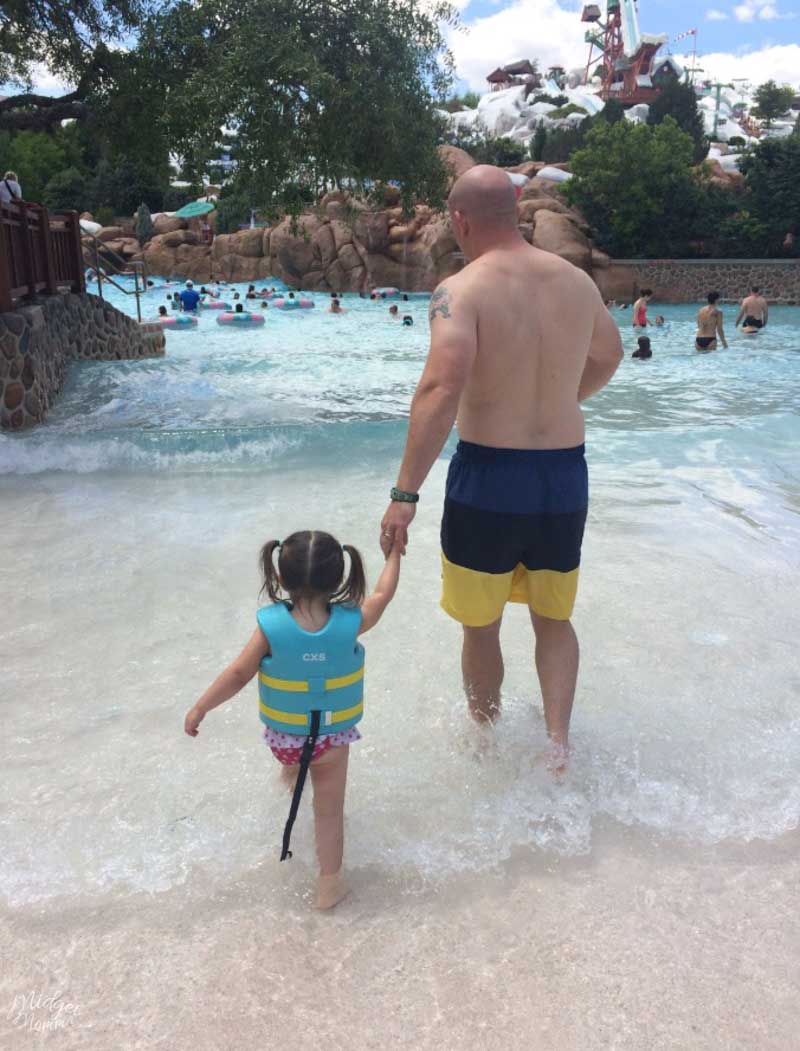 Disney Waterparks
Let's face it; it gets to be very hot and humid when you are at Disney! As long as we are not going in the winter time, we will always get the park hopper plus tickets.
I bet you are thinking why would I waste my time at a water park, trust me I said that to my husband. Well, these are not just any old water parks they are Disney water parks!
Disney sure knows how to do them right. They have two different themes to them, but man the theming is spot on you really get emerged into the themes. These water parks are very family friendly from amazing little kid areas to thrill water rides for the adventurous ones.
After our first time going to the waterparks I extend our trip and make sure we plan two full days at the waterpark on top of our park days!
You can purchase your Disney Park Tickets on the Disney Website, if you have already bought your tickets and want to upgrade them to the Disney Park Hopper Plus Tickets you can do so at any Park Ticket Counter.
The Disney Theme Park Ticket with Park Hopper Option is available from one to 10 days. You do not have to use the tickets on consecutive days, but you do have to use the park entrances and the "extras" within 14 days.
Be sure to check out all of our other Disney World vacation planning posts, to help you make the most of your Disney World trip!
Join the newsletter
Subscribe to get our latest recipes right in your inbox every time we post a new one!