Eating Keto at Disney World isn't hard if you know where to go for the tasty keto food at Disney World! If you are headed to the Magical Walt Disney World while eating Keto you may be worried that you are going to struggle finding things to eat. I am happy to tell you that it is easy to eat Keto while at Disney. You do have to do some planning when it comes to where to eat or keep snacks on hand however those are easily done to stay on keto at Disney World.
Walt Disney world is well known for working with people on various diets. Their restaurants have always been on the forefront of providing gluten free alternatives for celiacs and they have a good reputation for being able to work with other diets which makes eating keto at Disney World fairly easy.
It is easy to make changes in the meals you are ordering at Disney to keep your Disney meals Keto Friendly. It is very easy to have a restaurant change out a starchy veggie for a salad or one that is Keto friendly. You can ask for no bread items, you can change salad dressings and many more things thanks to Disney being a very food friendly place.
Eating Keto at Disney World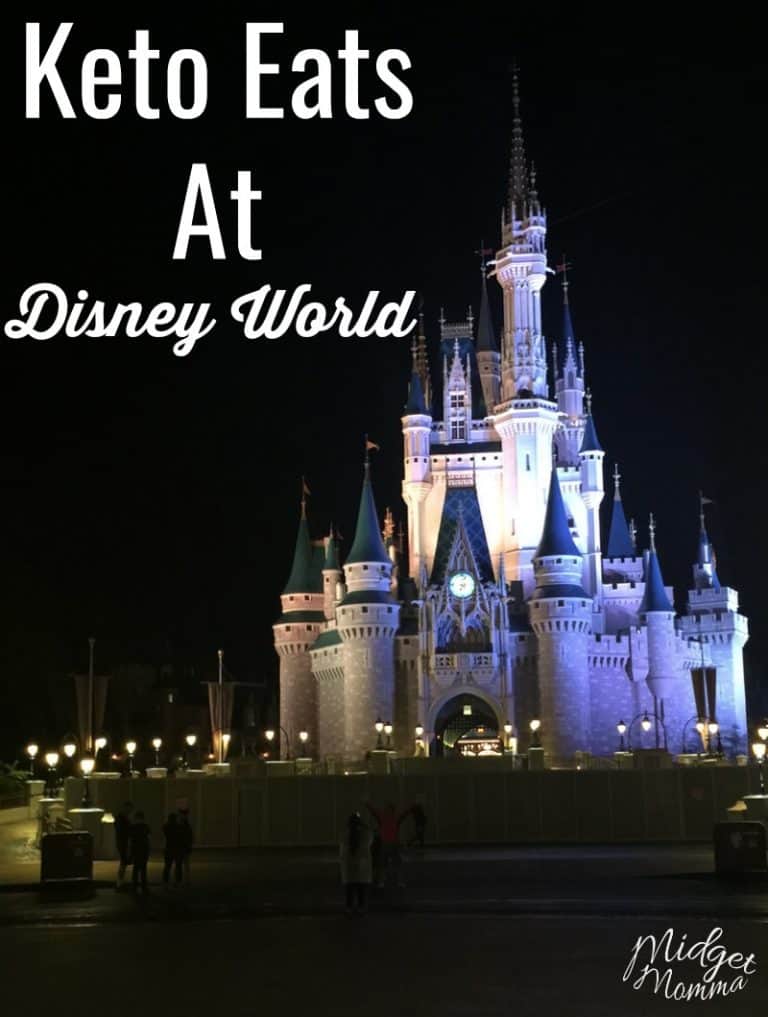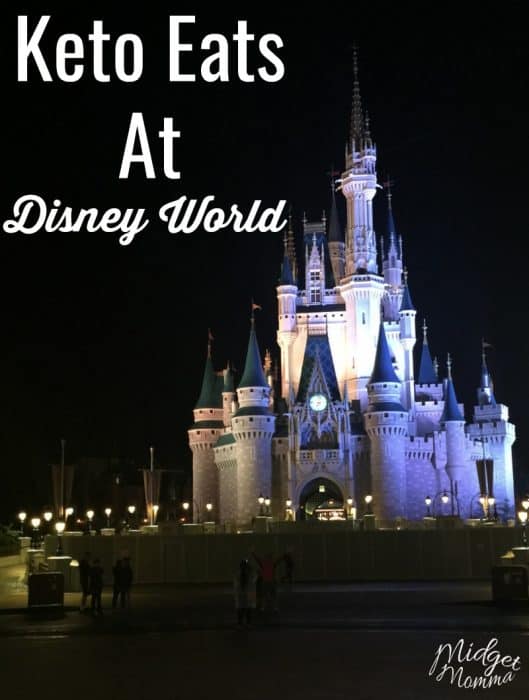 We have gone to Disney 3 times so far, and while I wasn't eating keto then, anytime we asked for changes to a meal they were able to be done. With that being said, I know that when we went there were lots of things we ate just because they tasted good that would fit right in with the Keto diet way of eating.
Personally going to Disney while Keto I would give room for "cheats", I personally know that I can not go to Disney and not have a Dole whip or a Mickey Ice Cream and I am not going to get to worked up over having a few of my favorite nonketo treats while at Disney.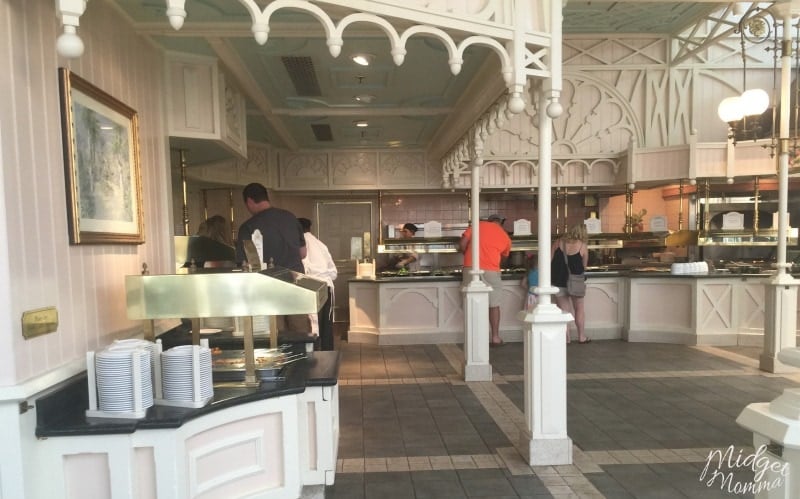 Eating Keto at Disney World Tips
The easiest way to stick to Keto when you are at Disney is to eat at buffets. They always have large selections of meat and veggies at lunch and dinner time. Breakfast time every buffet I have been to at Disney had plenty of egg, sausage, bacon ect options that would make eating keto easy.
Just about every place you can eat at in Disney offers a salad with chicken of some sort. Just make sure you are getting a keto friendly dressing, like ranch dressing.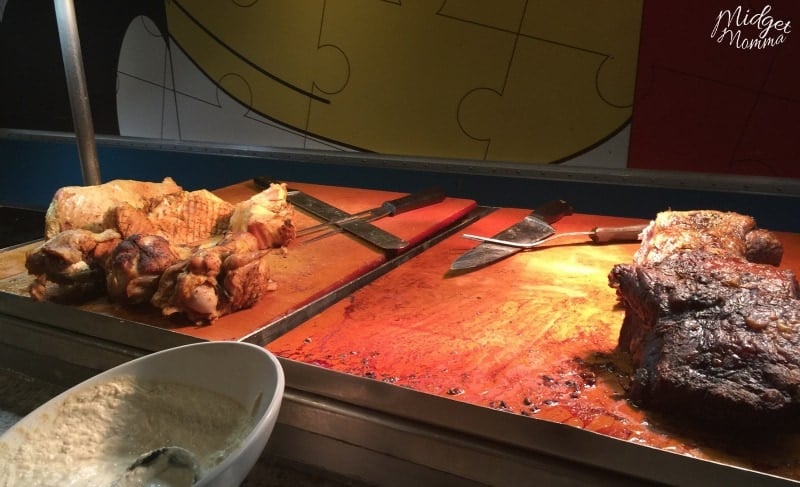 If you are going to do quick service meals, just about every park has a few different places where you can grab a burger and just ask for it with out the bun. However I don't know about you but I don't want to just eat burgers with no bun when I am on a vacation. Part of the joy of vacationing is eating food that I do not have to cook myself.
Before making reservations call the Disney Dining Hotline: 407-939-3463 and let them know about
your diet and find out what they can do to accommodate you. This will give you even more ideas for sticking to keto while at Disney however I have made things easier for you with a list of places and meal ideas that are keto friendly at Disney World.
It is also important to note that all the restaurants have someone on duty every day who can tell you about the ingredients in the food and they have all of the sheets with ingredients. Just ask for the allergy manager/chef when you get to the restaurant.

Keto at Disney – Where to find a Turkey Leg at Disney
I am putting the Turkey Legs in its own little section here in this post because they are probably the easiest thing to find that is Keto Friendly at Disney and they are AMAZING! We get them every trip we take to Disney, it really is not a Disney trip with out enjoying the amazing massive turkey leg! Normally for our family of 5 we get 2-3 turkey legs and everyone shares, they are HUGE!
Turkey Leg cart in Frontierland in Magic Kingdom
Tortuga Tavern in Magic Kingdom
Prince Eric Village Market in Magic Kingdom
Fife and Drum Tavern in Epcot
Yak & Yeti Quality Beverages in Animal Kingdom
Keto Friendly Food Choices at Disney World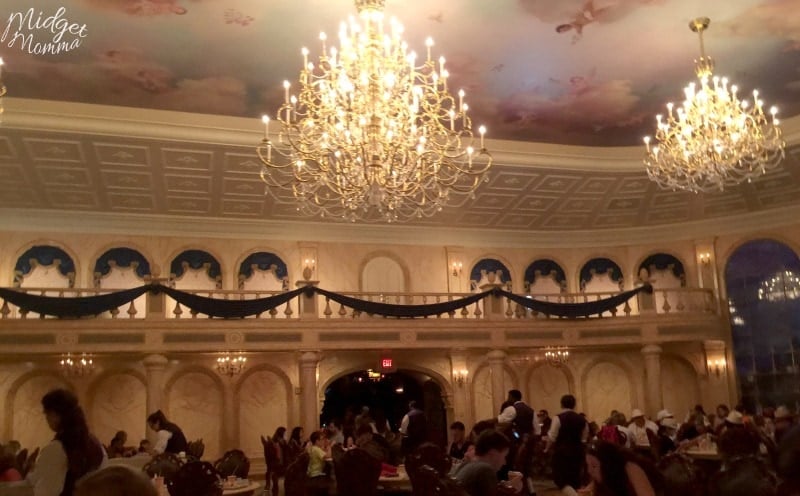 Keto at Magic Kingdom
Be Our Guest  
Charcuterie board
Scrambled Egg Whites with Chicken Sausage
Grilled Shrimp with Broccoli (child's meal)
Tuna Niçoise Salad with out potatoes
Crystal Palace 
Breakfast buffet including a create-your-own at the Omelette Station!
Lunch and dinner buffets including Shrimp, Fish, Chicken, Carved Beef, vegetables, and  a salad bar!
Casey's Corner 
Cosmic Ray's 
Rotisserie chicken and green bean platter
1/3 lb Angus Bacon Cheeseburger (no bun)
Quarter-pound All-Beef Hot Dog (no bun)
Tortuga Tavern 
Tony's Town Square
Order Chicken Alfredo and ask them to swap the pasta with broccoli
Assorted Italian Meats and Cheese plate
New York Strip Steak (Swap out veggies for starches)
Turkey Leg cart in Frontierland
Prince Eric Village Market
Liberty Tree Tavern
Bunless bacon cheeseburger
The Plaza Restaurant
Half Wedge Salad and ranch dressing
Grilled Chicken sandwich (bunless) with Bacon, Cheese and Arugula,
Bunless Pizza Club with Smoked Ham, Turkey, Bacon, Lettuce, Tomato and Mayo
Bunless Angus Chuck Cheeseburger with Seasonal Vegetables
Cheese Steak Sandwich with Seasonal Vegetables (Bunless)
Golden Oak Outpost
Grab pork rinds for a snack!
Pecos Bill's
Columbia Harbor House
Keto at Epcot
Biergarten Restaurant (In Germany) 
Homemade pickles
cucumber salad
European cheese platters
Sausage Platters
Roasted Chicken
Baked cod
Salads
Tutto Gusto (In Italy) 
Le Cellier (In Canada)
Signature Filet mignon
Artisan Cheese Assortment
Angus New York Strip Steak
Coffee-rubbed Black Angus Rib-Eye – without the maple butter
Seared Salmon with Salad (Child's plate)
Spice Road Table – (in Morroco Pavillion)
Greek Salad
Lamb sausage
Rack of Lamb with zucchini
Mix Grill Skewers with seasonal veggies
Yellowfin Tuna
Fife and Drum Tavern
Akershus (In Norway)
Taste of Norway Buffet for lunch and dinner
Slow Roasted Chicken with Brussel Sprouts
Norwegian Smorgasbord with cheese and meats  (Breakfast)
Coral Reef (In the Seas)
Seared Mahi Mahi
Seared Rainbow Trout
Seared Redfish
Oven-Roasted Chicken Breast with bacon
Pan-Seared Verlasso Salmon
Graden Grill (In Future World Pavilion)
Farmer's salad
Chicken drumsticks with steamed broccoli (Child's plate)
La Hacienda de San Angel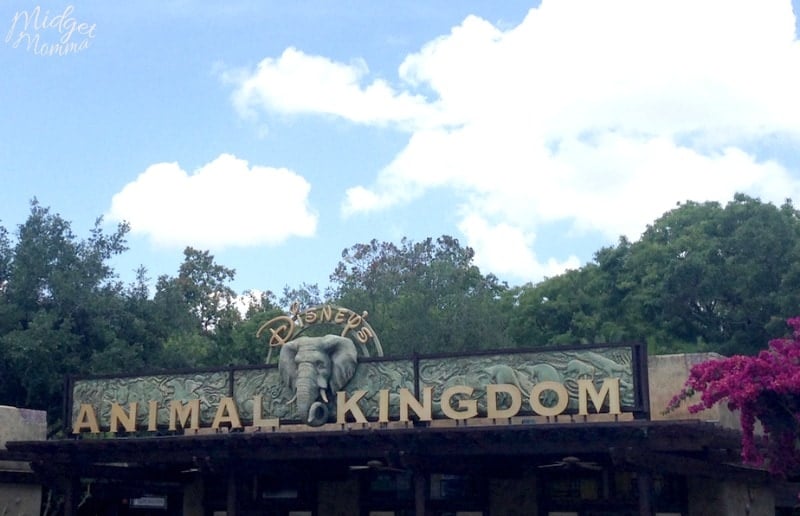 Keto at Animal Kingdom
Tusker House 
Breakfast buffet
Lunch and dinner buffet
Tiffins
Artisanal Cheese Selection
Chef's House-made Charcuterie Board
Grilled Swordfish
Lobstertail
Ribeye no potatoes
The Smiling Crocodile 
Yak & Yeti Quality Beverages
Yak & Yeti Stand
Bacon Egg and Cheese no bun
Canadian Bacon English muffin no bun and no hashbrowns
Breakfast tacos no tortilla
American Kobe Beef cheeseburger (no bun)
Yak & Yeti Restaurant
Kobe Beef burger (no bun)
Rainforest Cafe
Rainforest burger with no bun and no onion ring
Blue Mountain Chicken Sandwich
Jungle tortilla wrap with no wrap
Primal Steak no potatoes
Sanaa
Sunrise Sandwich no croissant
Lamb skewers with no Couscous salad
Artisanal Cheese Selection
Grilled New York Strip Steak
South African Braaivleis
Fragrant Duck (no fried fruit)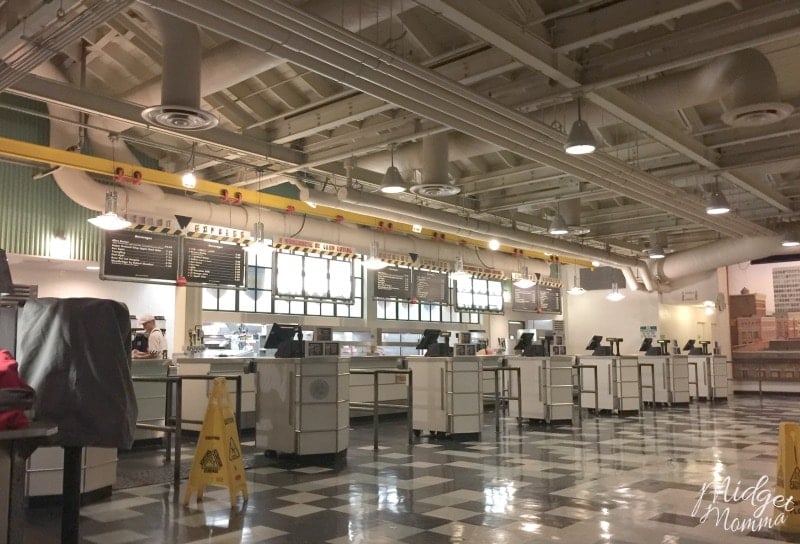 Keto at Hollywood Studios
ABC Commissary
1/3 lb Angus Bacon Cheeseburger (no bun)
Chicken club (No bun) green beans as a side
Lemon Pepper salmon (skip the Couscous)
Salmon with green beans (Child's plate)
Dockside Diner
Carolina All-Beef Foot Long Hot Dog (No bun)
50's Prime Time Cafe
Cousin Amy's Iceberg Lettuce Wedge
Sustainable Verlasso Salmon
Caesar Salad with Salmon (no croutons)
Caesar Salad with Chicken (no croutons)
FairFax Fare
Loaded scrambled egg bowl with no potatoes
Fajita platter with no beans, rice or corn
All-Beef Foot Long Hot Dog (No bun)
Veggie salad (no corn or tortilla chips)
Farifax Salad (no corn or tortilla chips)
Sci-Fi Dine-In Theater Restaurant
Sci-Fi Wedge Salad with blue cheese dressing
Flame-broiled New York Strip Steak (no potatoes)
Classic American Burger (No bun)
Beef and Blue burger (no bun)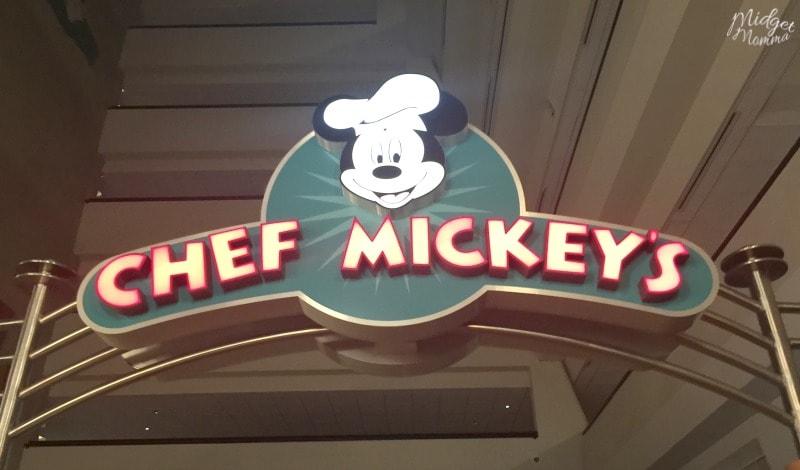 Keto at Disney Resorts
Chef Mickey's – One of our all time favorite buffets to eat at is Chef Mickey's. It is the perfect spot to see the fireworks at night and the buffet is HUGE! There are so many options that are keto friendly it is amazing!
Animal Kingdom Lodge – They have a great breakfast and dinner buffet that is filled with options that will make sticking to keto at Disney easy.
Keto Snacks at Disney World
When packing and planning to go to Disney while eating Keto you can save money by packing your own snacks. We do this every trip we take, we use one suitcase just for snacks and juice boxes and some breakfast items for the kids. By the time we are done with our trip the suitcase is empty and has enough room for us to bring back the souvenirs that we buy while there.
Check out these Keto Shopping lists to help you with ideas for snacks to bring with you to Disney.
If you are wanting to skip carrying snacks with you, you can order on Amazon and have the items delivered to your hotel. Just tell the front desk that you had a package shipped to you and then they will bring it to your room.
Amazon Keto Snacks
You might also want to bring along your own Swerve if that is your preferred sweetener, they don't have it in the parks but they do have other sweetener options for when you have your coffee but if you are like me I am packing my swerve!
Eating Keto at Disney World doesn't have to be hard and lacking flavor. Hopefully this Eating Keto at Disney World post helps you when you are enjoying Disney World with your family!
More tips for your Disney Vacation
Cheap Eats at Disney World
If you are a military family be sure to check out the Disney Military Discount offers. There are quite a few discounts that military members can get when they visit Disneyland and Disney World.