For many families, visiting Disneyland or Disney World is a dream that seems nearly impossible. As the premier amusement park in the nation, Disney has become the ultimate family vacation for many people. How To Go To Disney For Cheap Or Free is a question that is asked daily by many people. Often times the question comes up and is scoffed at as an impossibility. We are here to prove that you can indeed manage a cheap or free vacation. It takes time and effort, but it is manageable for many people.
We have been to Disney and there are many ways to save while you are there and I will be finishing up those posts soon so be on the look out for them because it will save you TONS of money! I love helping you all and if I can help you be able to not only get to Disney but save a TON while you are there at one of my favorite places to go with the kids (it has been my favorite trip we have taken so far) then that will make me smile! Making memories, while going to awesome places while being on a budget and doing it the frugal way is how anyone can get to Disney and make memories that will last a life time and I would love nothing more then to hear about people going to Disney and making awesome family memories!

MY LATEST VIDEOS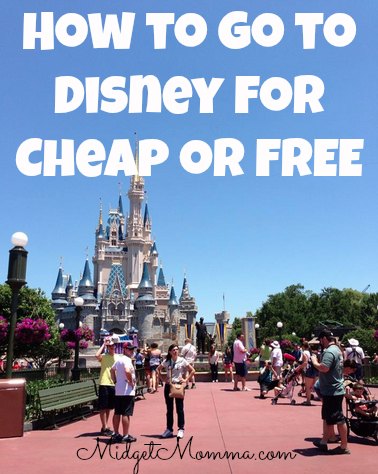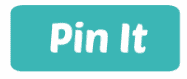 How to go to Disney for Cheap or FREE
Use Credit Card Rewards Points. This option is one that a lot of people are against because it involves the use of credit cards. While never an advocate of putting yourself in debt, the use of a credit card to pay bills on a regular basis is a great idea as long as you are able to ALWAYS pay off your balance regularly. Not only does Disney have it's own credit card with rewards opportunities (including regular free ticket offers), many other credit cards like Chase, Capital One, American Express and Citi offer various rewards systems. You can redeem for tickets, hotel stays or even flights with many of these card companies. While it isn't handing you something totally free, it is a reward for using their card regularly. As long as you follow the rule of only using when you can pay it off, then you can take full advantage of these rewards with peace of mind.
Enter Sweepstakes & Giveaways. Sure this is what may seem like an unlikely way to make a free trip happen, but considering I can personally name 4 different friends who have won trips through sweepstakes, it isn't impossible. Start searching for Disney sweepstakes and enter them regularly. Make sure they are from reputable blogs or the Disney sites themselves. Buy Passes For Special Holiday Events. Near Halloween and occasionally Christmas, the parks will have extended hours for special events. During those longer hours, they often sell half price tickets to the park when you enter after 4pm. Considering the park itself is usually open until midnight or later, you can still see the bulk of the rides at a fraction of the cost. Of course keep checking back to the blog because when I see them I post about them 🙂
Go For Work. Are you a PR person? Travel Blogger? Media representative? If so, you may be able to receive 1-2 free passes in exchange for your review of the parks. While there are some pretty strict regulations and standards to receive these passes – it is a great way to take advantage of your career to send your family on a great vacation. Suggesting your boss create a Disney work conference for extra credit is also a possibility. While it might not work, you'd be surprised at the number of companies who will host events on Disney grounds to help boost moral and increase their employees productivity.
Cash In On Hotel Rewards. If your family does a lot of traveling, or you do a lot of traveling for work this is a great option. It may take a year or longer of multiple hotel stays to acquire enough for a few free nights, but once you do you will save over half your expenses in one place. Cashing in on free hotel stays is a huge chunk of your Disney budget taken care of easily. Some of the hotels that have rewards programs are Best Western, Country Inn and Suites, Red Roof, Marriot, Raddisson and more!
Military Members: You can get hopper passes on base and get four day park hoppers for $169 a person. Plus all Military service members, vets and dependents can use USAA credit card and earn rewards
Use CityPass– You can save money on passes for other things in Orlando and other things you need on your trip. There are many different cities you can pick from to save money while visiting and one of them is Orlando
Sure these ways require some planning and work on your part, but if Disney is your goal – it is well worth the time and effort. Figuring out how to go to Disney for cheap or free is all about utilizing the rewards programs you have at your disposal and thinking outside the box. If these options aren't possible for your family, you can still save tons of money on passes and hotel stays by checking into Citypass, Groupon, Amazon Local (Search for things local to Disney Parks)  and LivingSocial for great deals that happen on a regular basis. You can find discounted Disney Park Tickets  and discounted Disney Blizzard Water Park tickets at Best of Orlando and save money on your park tickets.
You will also save a lot of money buying your souvenirs before you go, you can check DisneyStore.com, Amazon and Zulily who often have great deals on Disney items like shirts, water bottles and more. Buy them ahead of time and pack them with you and give them to the kids when you are there. You can snag this FREE Disney Personalized Map and Disney Stickers with FREE Shipping that as you are on your trip you can write about what you did and the rides you went on. There are also some great ways to get savings on going to Disney with the  Free Disney Cruise Line® Vacation Planning DVD and signing up for the FREE Disney Magical ways that will get you special deals and coupons
Also check out my make money at home post here that will be a great way to make money from home which you can use towards your trip! Also make sure you open a Savings account to keep your money in for your trip.
Make sure you check out these other Disney Park Vacation Tips and Tricks!
This post may contain affiliate links. Please read my disclosure policy here