If you are looking for a great Disney Character Dining for Families because you have kids then you are going to want to add Chef Mickey's Disney World Character dining to your plans. We love our Chef Mickey's Disney World Character dining and think every kid will too! We loved it so much, that we have Chef Mickey's on our must do list for our next Disney World trip.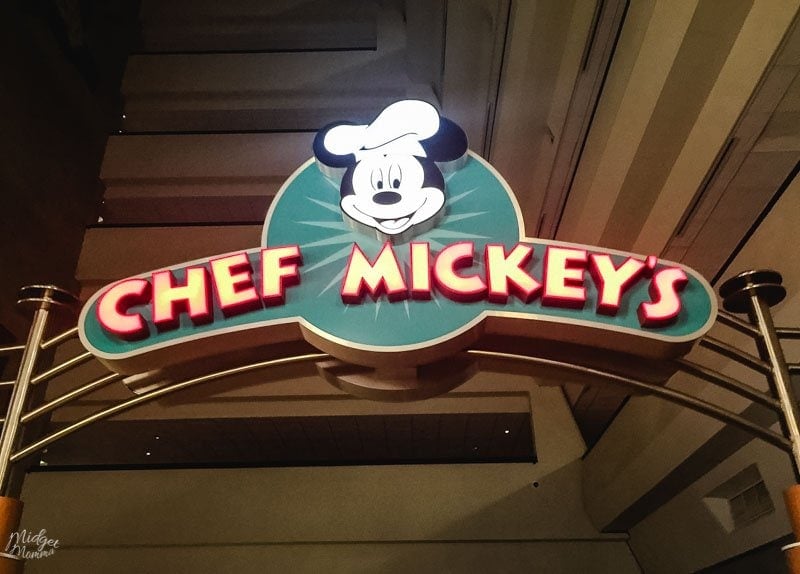 Chef Mickey's Disney World Character dining
We stumbled upon Chef Mickey's some what by accident. We did a stay at the Yacht Club with Disney Social Media Moms and then did one night at the Grand Floridian. When we stayed at the Grand Floridian we had the option of adding the dining plan. We had never used the dining plan before, but thought "eh, why not just try it once.". We then ended up looking at the massive amount of dining plan credits we had for 5 people and trying to figure out how we were going to use them all in a 24 hour period of time. The solution was as many Disney Character dining meals as we could get.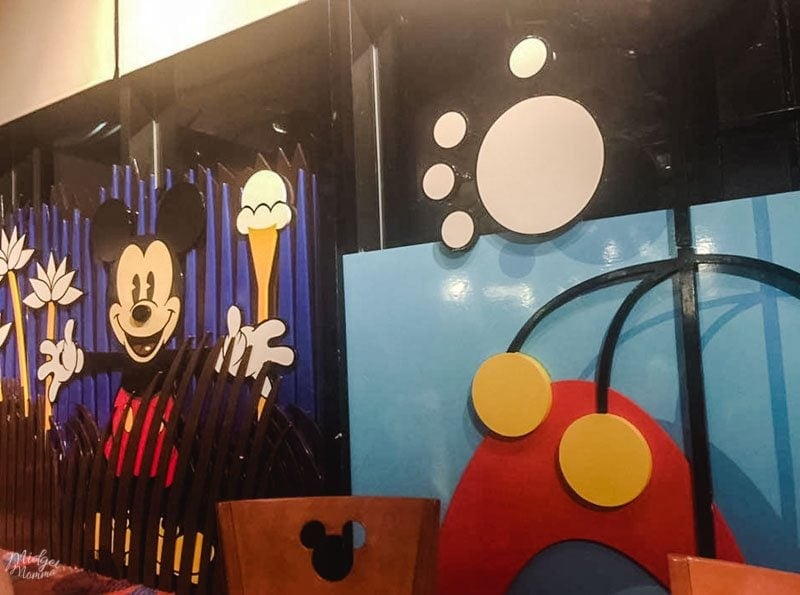 We had poorly planned this one. We has not selected any dining option before we left for our Disney World trip, aside from The Crystal Palace Winnie-The-Pooh breakfast. So we were looking on the MyDisneyExperience App for a dinner that we could snag a reservation at. The only one that popped up was Chef Mickey's so we went with it. Turns out that is was the best thing that could have happened.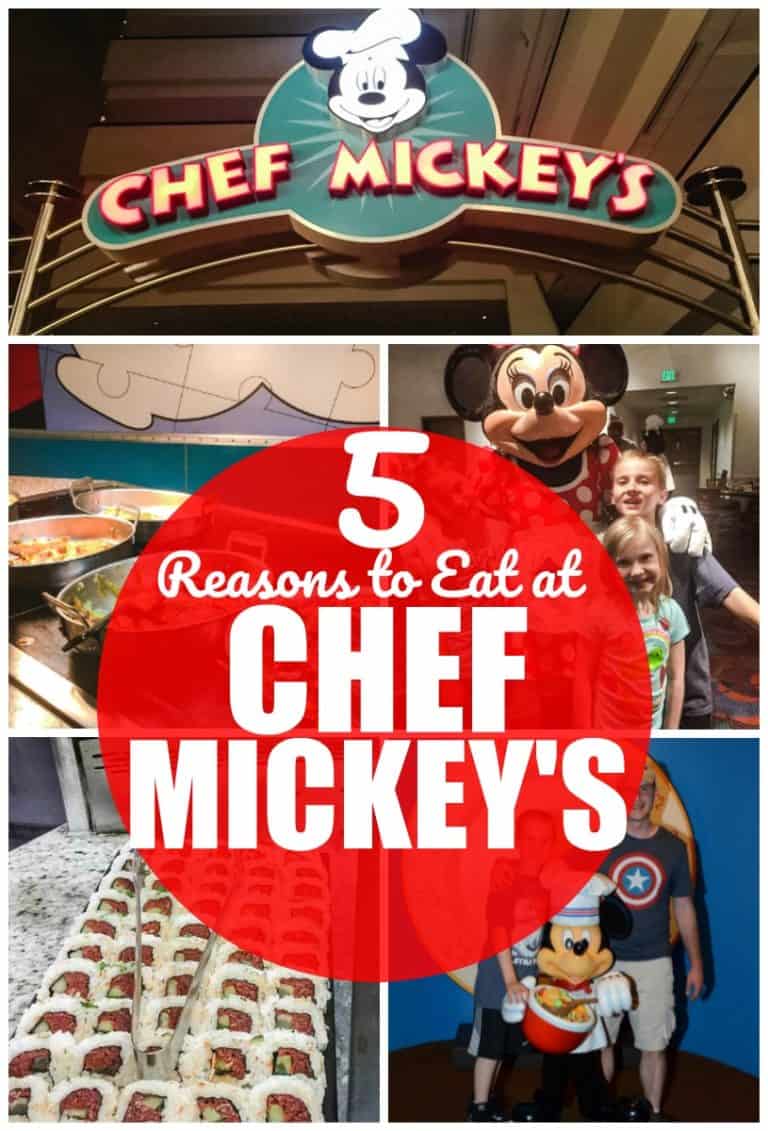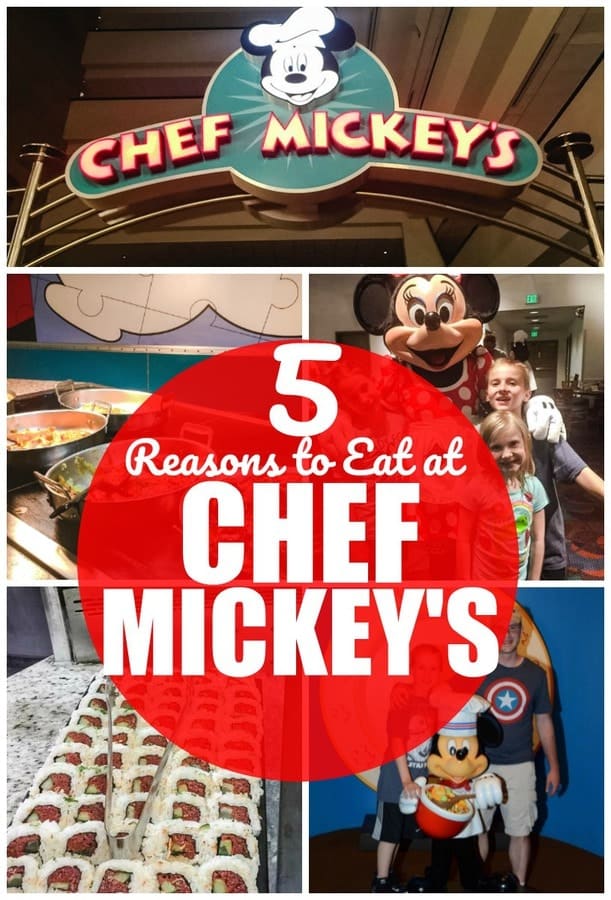 5 Reasons Chef Mickey's Is The Perfect Disney Character Dining for Families
If you and your family are wanting to dine with Mickey at Disney World then you are going to LOVE this Character dining at Disney World. Not only will you be dining with Mickey at Disney World but you will be dining with his friends too! We had a blast eating with Mickey Mouse, Minnie Mouse, Donald and Goofy.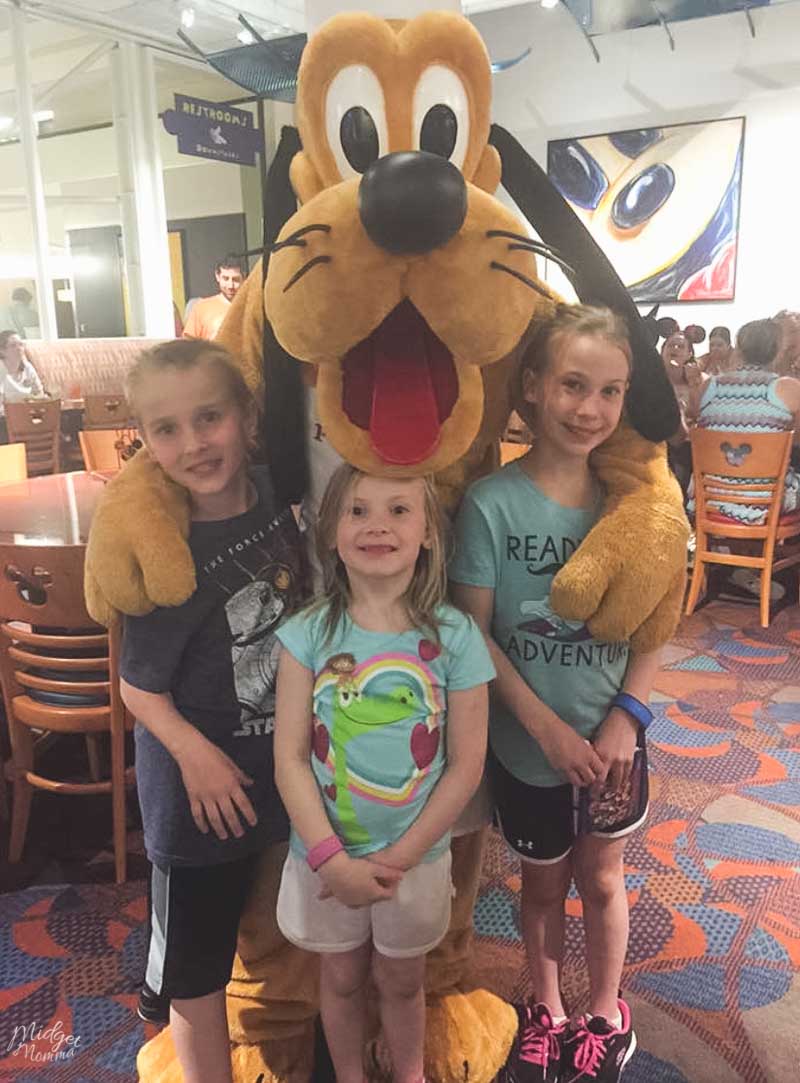 Amazing Character Interaction
Chef Mickey's was the BEST character interaction we have ever had. I say this with us also having been to private dinner parties that had characters with the Disney Social Media Moms conference. The kids all got LOTS of time with each of the characters and not just them standing around. The characters interacted with the kids, the kids were laughing and having a blast with every character that came to the table. Plus we had some characters that came back more then once!
Chef Mickey's Dinner Menu
Chef Mickey's is a buffet, which is great when you have a family of foodies. I have heard plenty of people say that the food at Chef Mickey's isn't worth going for. My family 100% disagrees.
We enjoyed Chef Mickey's for dinner, and have not done the breakfast buffet at Chef Mickey's. But the breakfast buffet includes Mickey waffles, buttermilk biscuits, fresh fruit, hickory-smoked bacon and the specialty pancake of the day!
The dinner buffet we found to be amazing. The variety they had when we were there was perfect to hit everyone's wants and tastes. Everyone else in my family loved the food choices.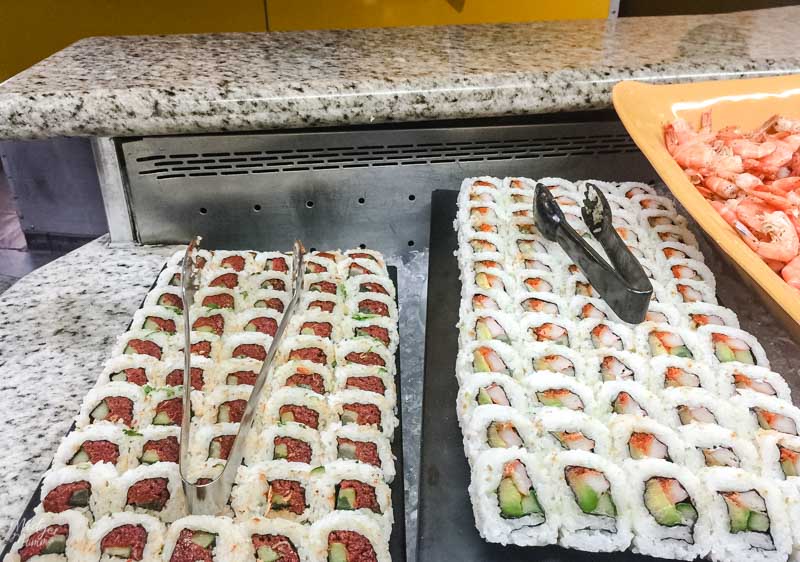 If a buffet has a sushi bar that is an automatic win for my family. Everyone in my house loves sushi and that can get expensive fast! Chef Mickey's had a sushi bar, and while it wasn't massive selection it was perfect to make everyone who loves sushi in my house happy. Plus one of my kids loaded almost their whole plate with just shrimp!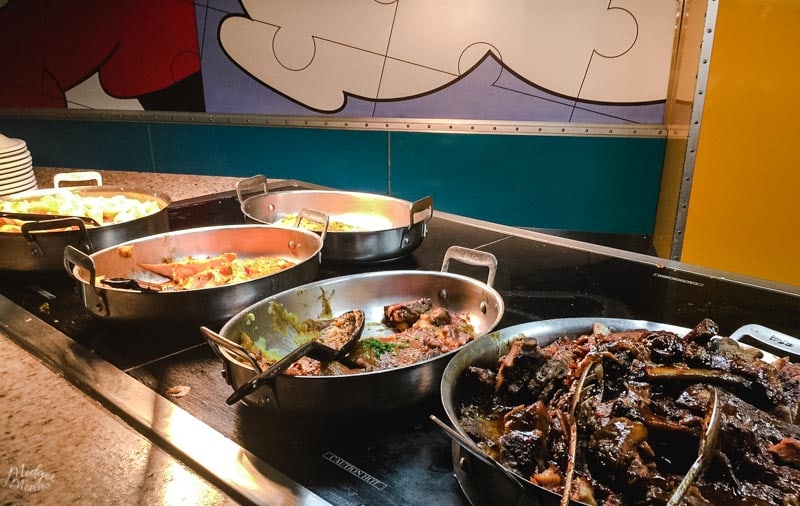 They have a lot of different meat dishes, including chicken, beef and even seafood along with a carving station. You will find a few different pasta dishes in the mix as well.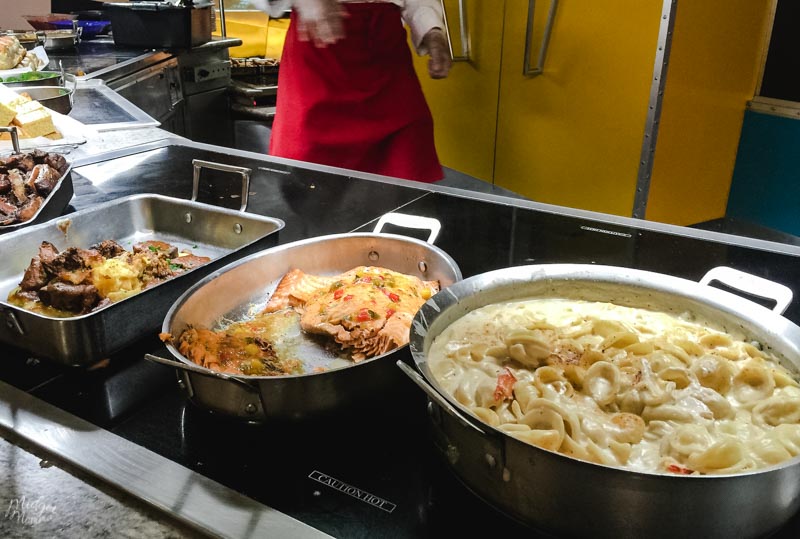 If you have kids who are picky eaters then they also have the traditional buffet foods that are "kid friendly" including, chicken nuggets, macaroni and cheese, fries and more. I know for many families the kids are not always adventurous eaters. The Chef Mickey's Buffet has plenty of options for the picky eaters in the family.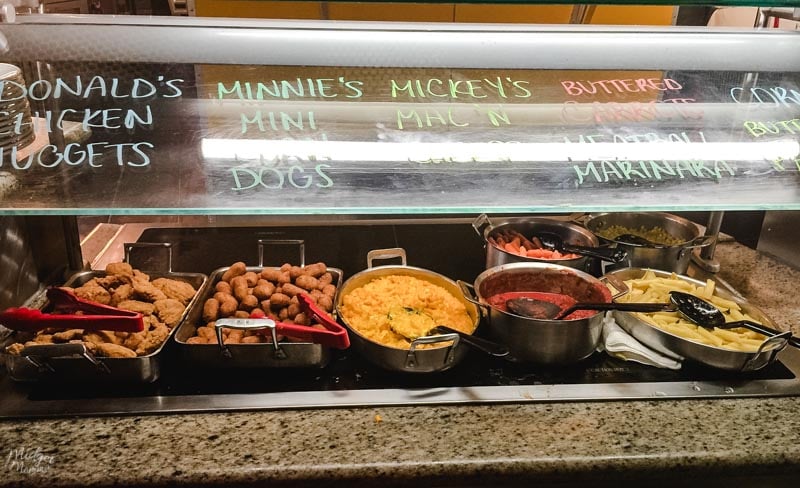 While we are talking about all the tasty food items I can not forget to mention desserts. They are amazing! There is a make your own sundae bar, along with so many other tasty treats!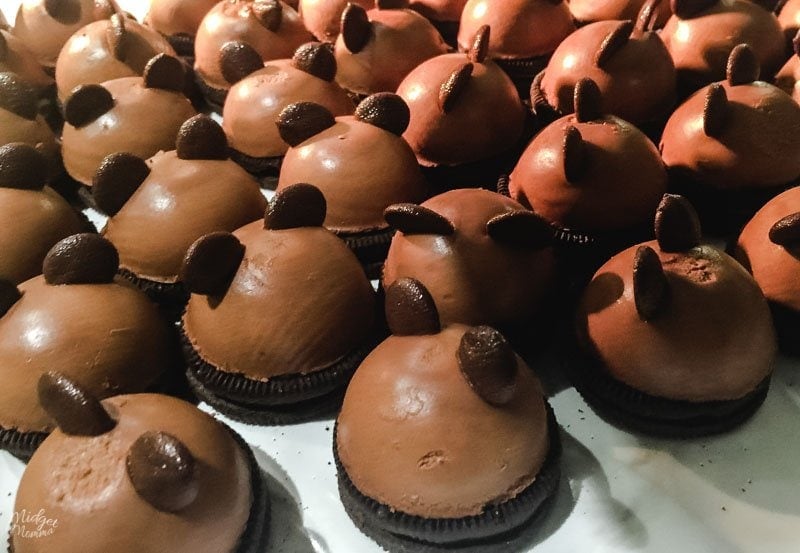 No one is going to leave Chef Mickey's hungry! Which if you have kids you know that there are times you leave a place only for 5 minutes later a child says "Mom, I am hungry". That won't happen after you have a meal at Chef Mickey's!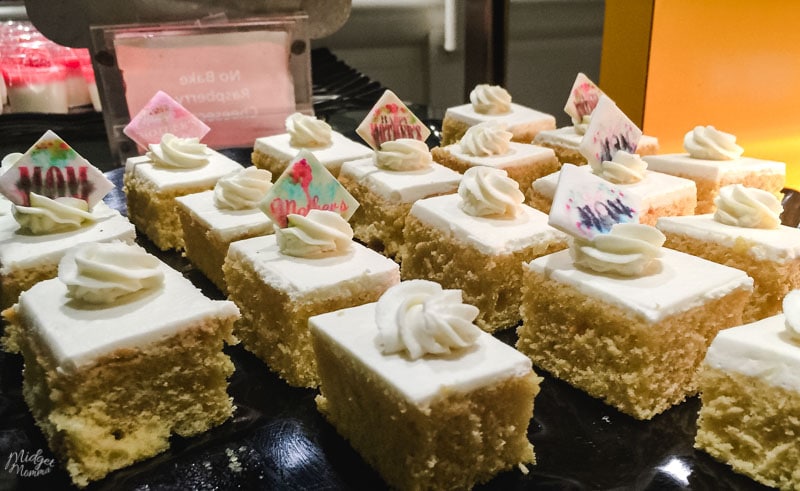 Seeing Magic Kingdom Fireworks
If you have your Chef Mickey's dinner reservation around the time of the Magic Kingdom Fireworks, you will be able to step outside and watch them.
We ended up having a time slot that was right before the Magic Kingdom Fireworks and the staff told us that you could see them well from the back patio near Chef Mickey's. They even let us leave the table for the whole fireworks show and then come back so we could grab some dessert.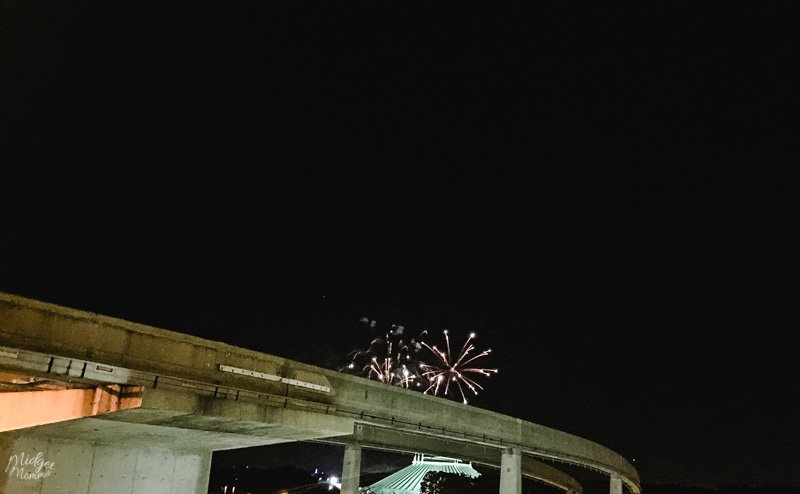 Not in a Disney Park
Chef Mickey's is located inside the Contemporary hotel. The reason we count this as a plus is because you do not need to venture into the park. You also do not need to be staying at the Contemporary to make a dining reservation at Chef Mickey's, so anyone can dine there.
If you are arriving in the afternoon and don't want to use a park ticket but you want to have a Disney start to your Disney World trip then having dinner at Chef Mickey's makes it possible.
If you heading out later in the day on your departure day, but haven't planned it to be a park day Chef Mickey's is a great place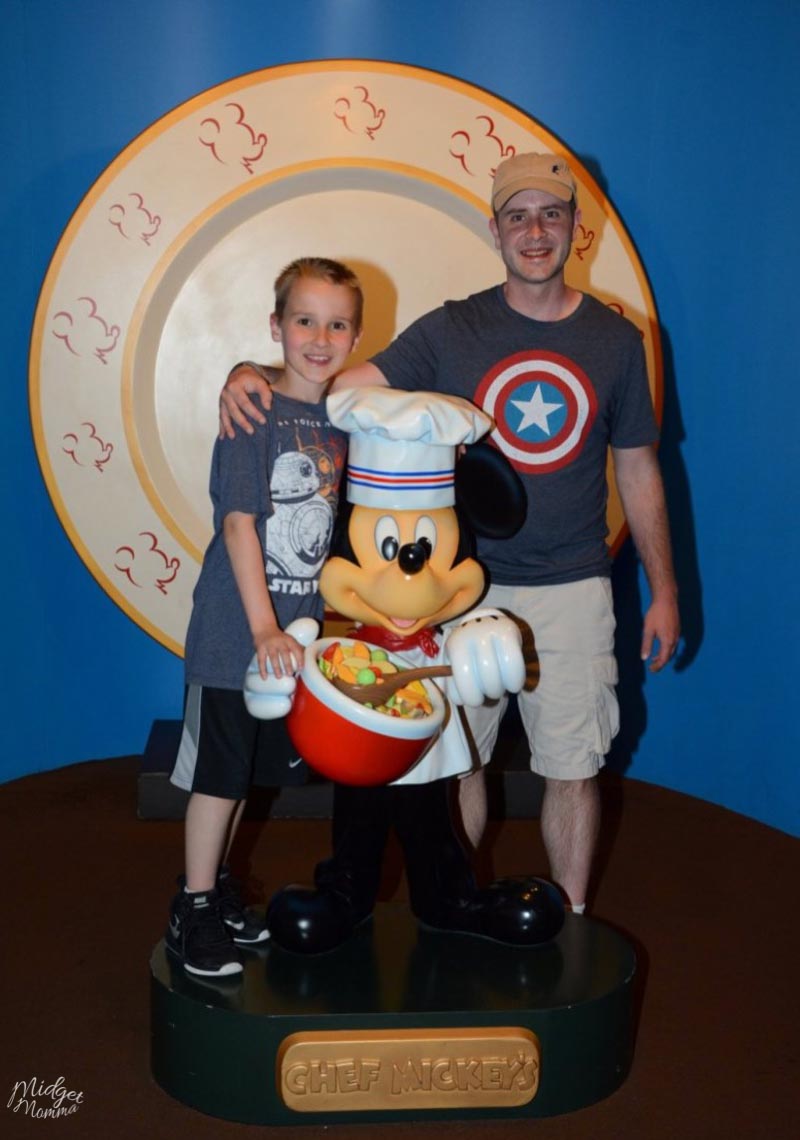 Fun for the Whole Family
When you have a family with different aged kids sometimes it can be hard to make everyone happy. Sometimes character meals feel like they are geared for older kids or younger kids and not every age. Chef Mickey's was fun for all of the kids (who were 6,9 and 11 at the time we went) and everyone had a blast. Even us parents had a ton of fun at this character dining at Disney World!
To make your Chef Mickey's reservations, you can go online to the MyDisneyExperience website, use the MyDisneyExperience, call the reservations team at or if you are using a Disney Travel Agent have them set it up for you.
Be sure to check out all of our other Disney World vacation planning posts, to help you make the most of your Disney World trip!