When we headed out to Disney World back in May for the Disney Social Media Moms conference one of the exciting things was that we would be staying on Disney property. As a kid my grandparents lived about 2 hours away so we always stayed at their house and then drove and went to Magic Kingdom for the day. I also found out that this was my Dad's first time staying on Disney property after many times of him taking trips to Disney. He has always stayed at an off property hotel because he figured it was cheaper, after this trip I think I have convinced him that staying on Disney property is not only better but cheaper too.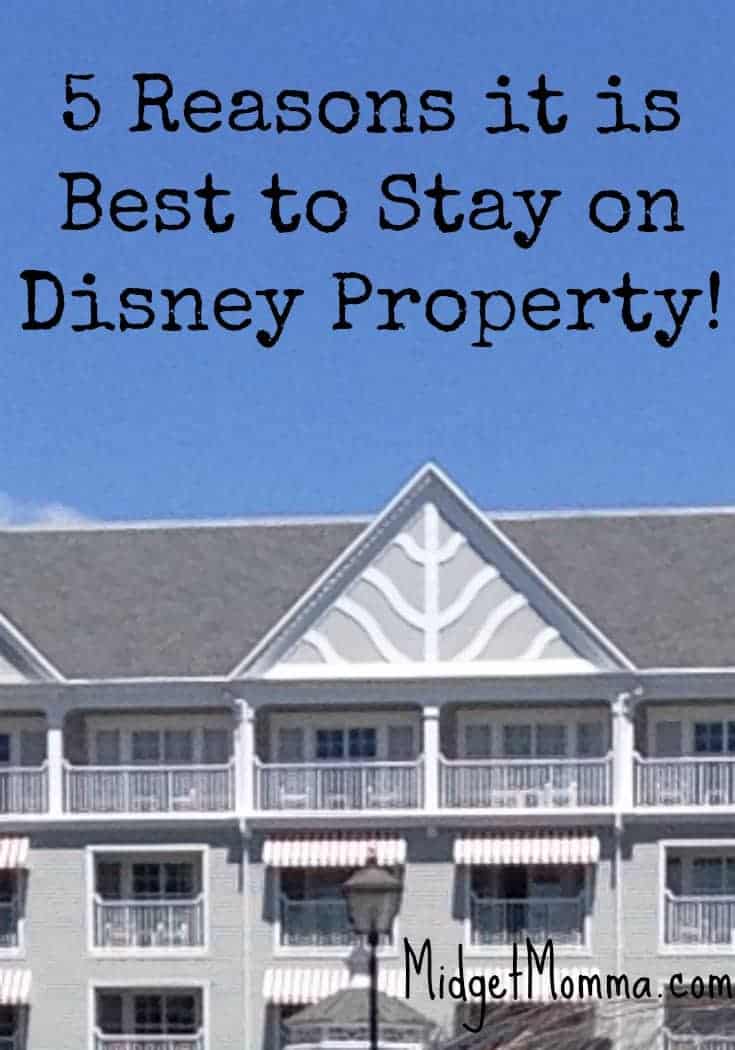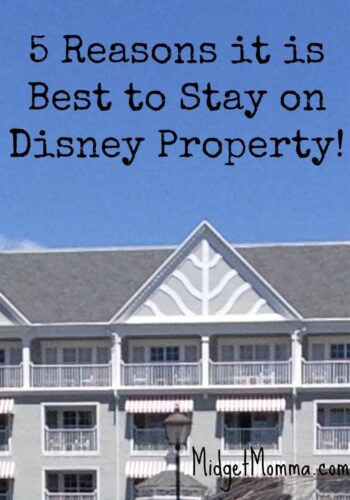 Why it is Better to Stay at a Disney World Resort
1. Disney Resorts for all budgets. When people think about staying at Disney they think it is going to be more expensive no matter what resort they are staying at then staying off property and coming to the parks each day. The Value Resorts at Disney World are about $100-$120 a night depending on the time of year you are going. A hotel off property is about the same, there are ones that are cheaper and in the $75-$90 a night range but they are farther from Disney Property and will add travel time and money to your costs. There is also the option for the Disney Campground that is about $75 a night.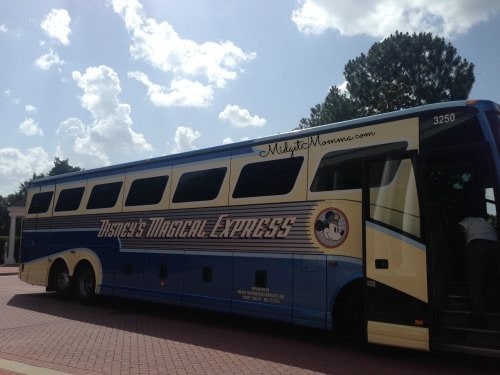 2. Travel is included. When you are staying at a Disney Resort your travel is covered from the time you land, to all the parks you go to up until the last ride back to the airport. When you stay at a Disney Resort you are able to get a ride on the Magical Express for FREE from the airport, which saves you money from having to get a car rental. You also get a FREE Ride back to the airport on your departure day. While you are at the park you are able to get a ride via, boat, buses or monorail from your resort to the park you are going to.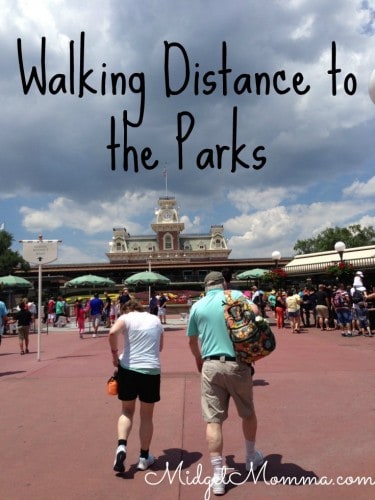 3. Distance to the Parks. Yes it is a given that you are closer to the parks because you are on property but being that close to the parks means you are getting more bang for your buck with your park tickets. There are some resorts that are close enough to one of the parks that you can actually walk to the park instead of waiting for transportation. If you are at the Yacht you actually can walk to both Hollywood Studios and Epcot in less then 10 minutes!
4. Extra Magic Hours. These are amazing and a great way to hit the HOT rides with out worrying about the park being busy and having long lines. Each day one of the parks will have extra magic hours, either in the morning before the park opens or at night after the park closes. In order to take advantage of extra magic hours you have to be staying on Disney Property. We have been able to knock out all the kids to do lists by using extra magic hours cause the lines are so short! We have hit some of the HOT rides that normally have a 60+ minute wait time and only had a 5 minute wait time during the extra magic hours
5. Souvenir Delivery. When you are shopping for souvenirs in the parks the last thing you want to do is carry the bags around. If you are staying on property you can have them delivery your purchases right to your resort room free of charge.
So while you might be sitting there writing your list of pros and cons of staying on Disney property, take this list into consideration. I know that for us staying on property is no question anymore, it gives us more time at the parks, more money savings (when I don't have to pay for parking, spend money on gas or spend money on a rental car), and the Magic Hours can't be beat!
If you are planning your Disney World Vacation here are some other Disney Posts that you do not want to miss!