This Cake Batter Scented Play Dough is another addition to our tasty and amazing scented fun we are having in my house! My kids are obsessed with Play Dough and slime right now. It doesn't matter if it is edible slime made with lifesavers or glitter fluffy slime or Scented Play dough, they want to get their hands in it! I am totally ok with that but they are keeping me on my toes with getting creative. I decided to make a fun yummy twist on the Play Dough.
This recipe is made with all the food items and is totally safe if they kiddos eat it. However it probably wouldn't taste that great because you use a large quantity of cornstarch. I won't lie, it does smell so amazing that you think you should eat it! The amazing smells of cake in this Cake Batter Scented Play Dough may make you crave some cake. Just giving you a little heads up. 😉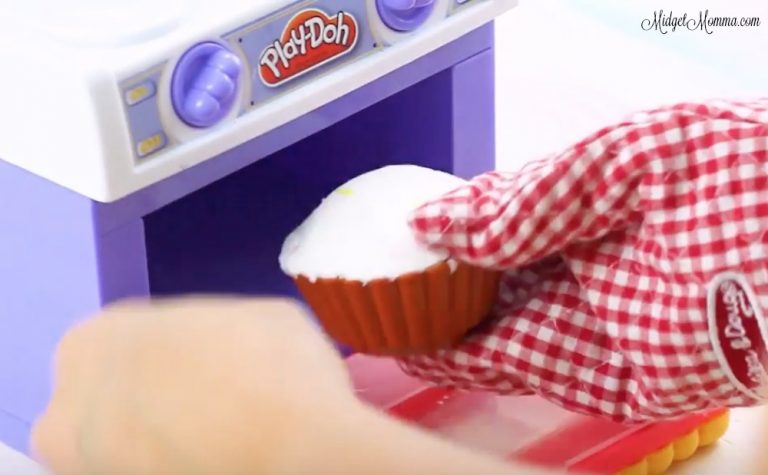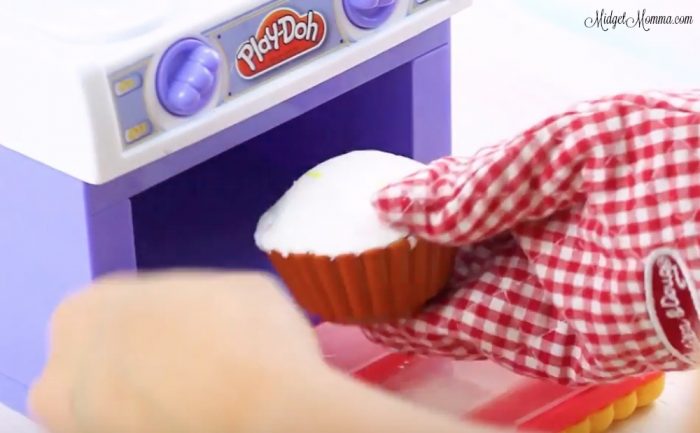 To play with this yummy smelling Play Dough I let the kids use their Play Doh kitchen set that you can pick up here. There are quite a few different playsets that would be super fun with this cake scented play dough! the Play-doh Cake Making Station Playset, Play-Doh Cake Party and the Play-Doh Cupcake Celebration Playset are 3 of our favorites! 
If you plan on making LOTS of Cake Batter Scented Play Dough grab this 4.5 pound tub of frosting! Then you will never run out 😉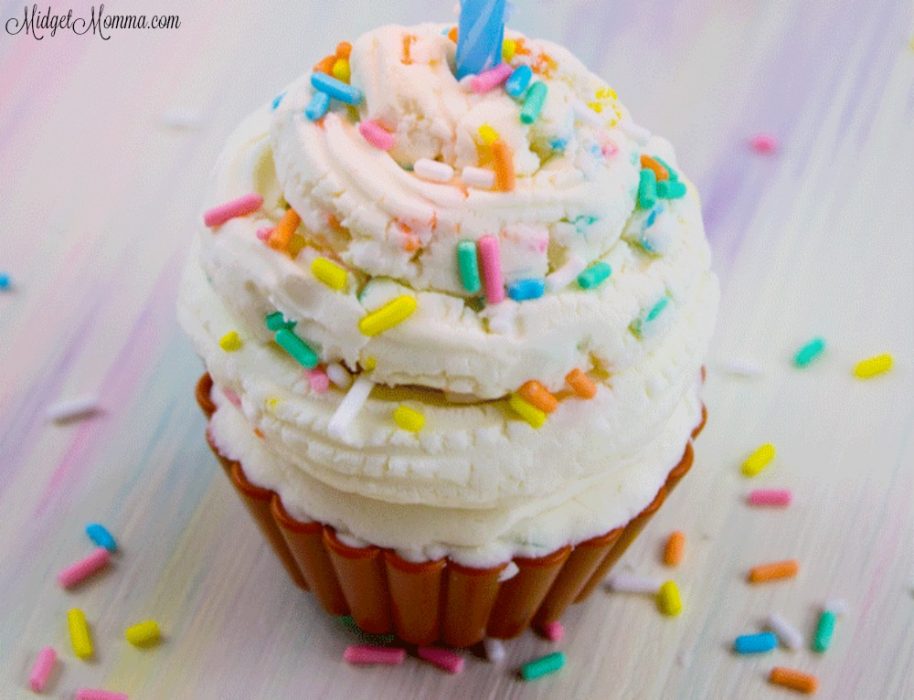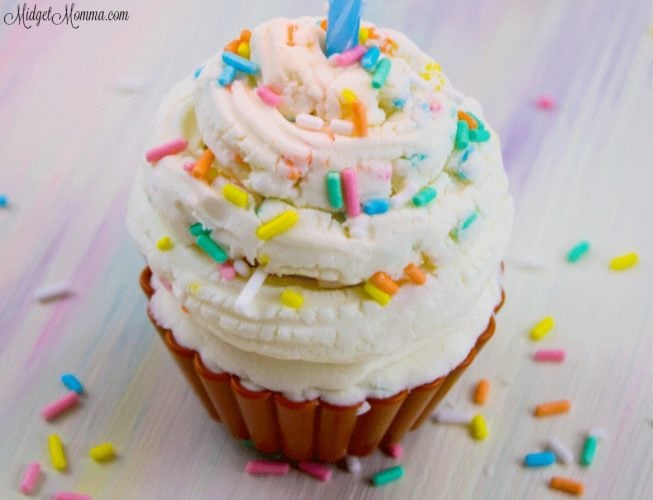 A few tips for making Cake Batter Scented Play Dough
You can use ANY frosting that you want to! I chose to use the fun fetti frosting because it comes with sprinkles which the kids had a blast playing with. This is also a great way to use up any extra frosting you might have made like my bakery buttercream frosting.
I recommend premixing in the sprinkles if your child is younger and tends to make a mess of things. So for my two-year-old, I just gave him the Play Doh with the sprinkles already mixed in but my I gave four-year-old a small bowl full of sprinkles that she was able to decorate with.
If you end up having trouble with your Play Doh not sticking together all you need to do is add more frosting.
Cake Batter Scented Play Dough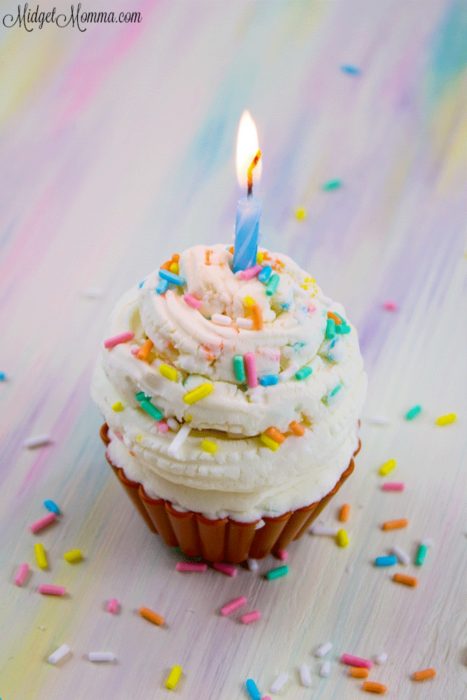 Cake Batter Scented Play Dough Ingredients
1 cup cornstarch
1 tablespoon water
1/3 cup frosting
2 tablespoon sprinkles
Cake Batter Scented Play Dough Directions
In a medium mixing bowl whisk together the cornstarch and water until smooth.
Stir in the frosting to the cornstarch mixture until the play doh starts to form.
Place the play doh onto your counter and knead the mixture until it gets to the texture of play doh, if the mixture is too dry you can add more frosting 1 tablespoon at a time.
Knead the sprinkles into the playdoh.
Store in an air tight container.
Check out these other fun kids activities: