Homemade Finger Paints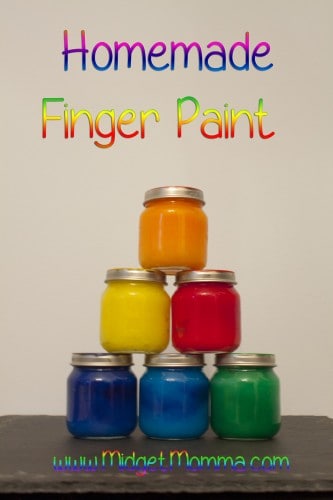 Since my daughter is only 16 months old i'm scared to let her use any of those finger paints that you buy at the store. She loves to draw but I knew it would end up in her mouth. I was so glad to find out I can make her finger paint using ingredients I already had in my kitchen. You are able to make the paint any color you would like. I suggest only making one batch at a time if you are making a lot of paints I saw it tends to get lumpy if u let it just sit there for awhile. I let my daughter use have some colors on her high chair and go to ton painting her tray.
Homemade Finger Paints Ingredients
1/2 cup corn starch
1/2 teaspoon salt
3 tablespoons sugar
2 cups water
Homemade Finger Paints Directions
Place all the ingredients in a small sauce pan. Heat over medium heat until it starts to thicken than remove it from the heat. Stir until its all combined. Pour into containers and add the food coloring to get the color you want.
Join the newsletter
Subscribe to get our latest content by email.
This post may contain affiliate links. Please read my disclosure policy here