Everyone in your house is going to LOVE this Pumpkin Pie Slime! Seriously it is so much fun and this Pumpkin Pie Slime smells just like a pumpkin pie right out of the oven! The best thing is that this is such an Easy Slime Recipe!
Pumpkin Pie Slime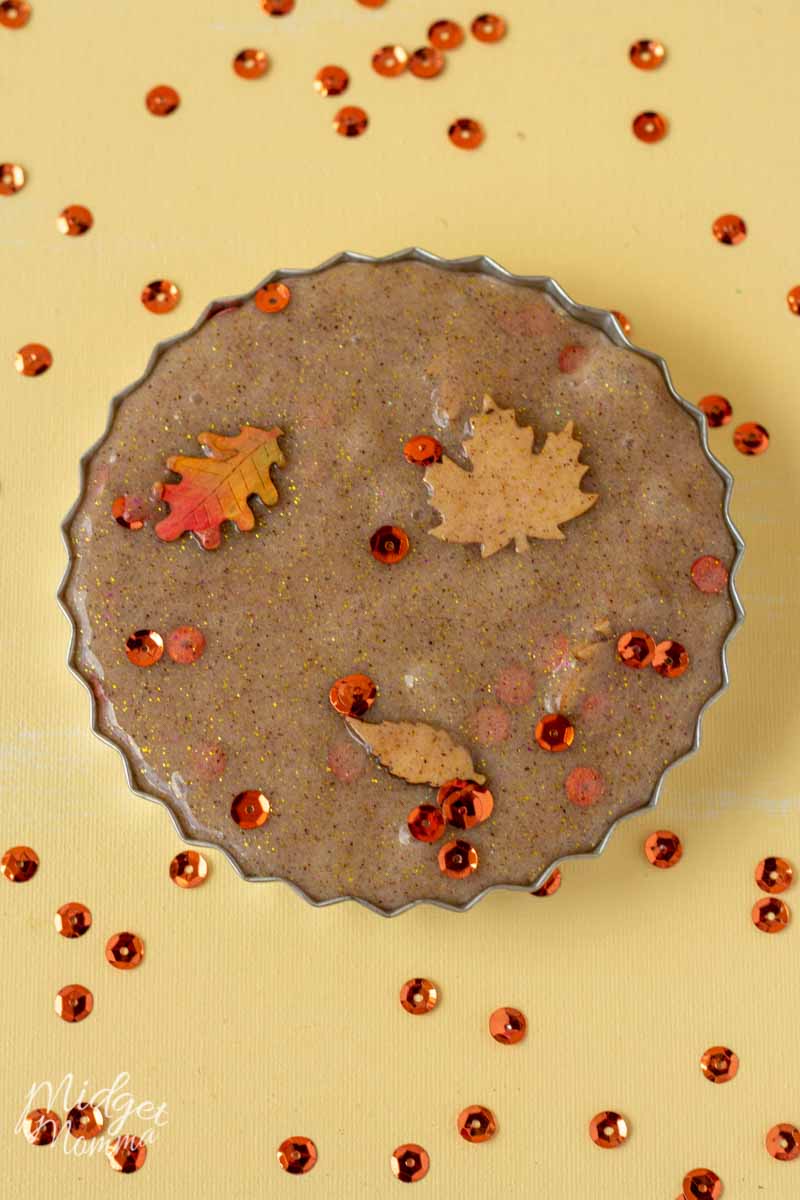 Now if you have been visiting us for a while you know that I LOVE anything and everything pumpkin spice. I start drinking and eating all things pumpkin spice by about mid summer because I just can not wait any longer.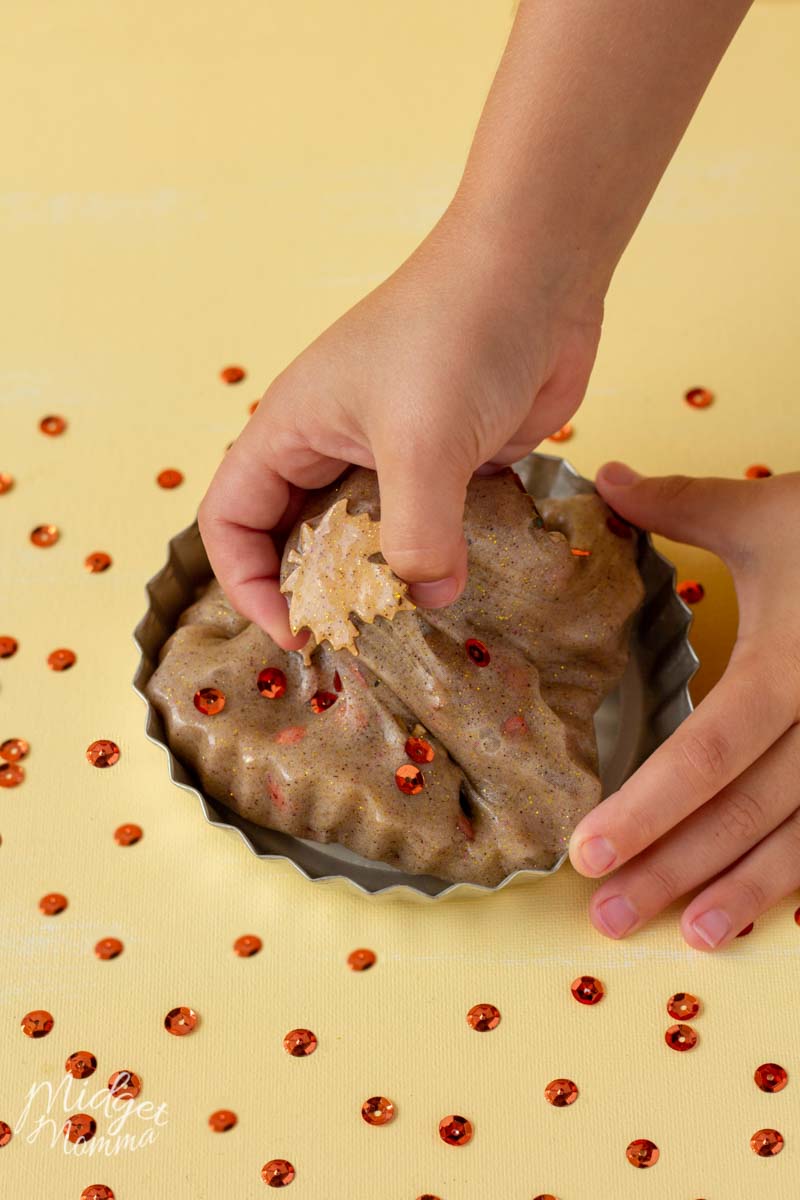 You also know that we LOVE slime, all types of slime! We prefer any of the Easy Slime Recipes, including our Fluffy Slime Recipe, Galaxy Slime Recipe, and Kid Friendly Slime. This scented slime is another one of our favorites and it is a super Easy Slime Recipe!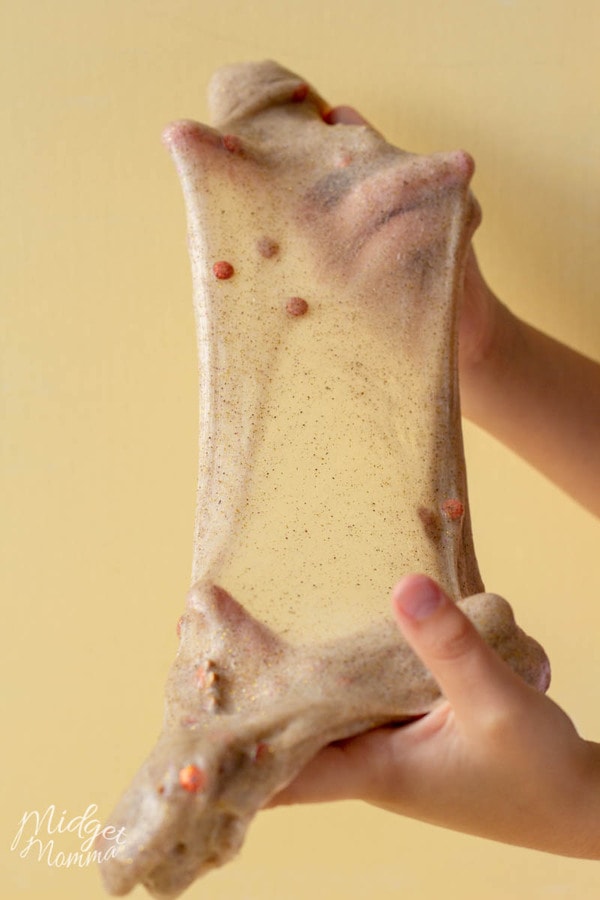 The slime ingredients for this pumpkin slime recipe are totally kid friendly, no chemicals used in this slime at all!
How to Make Scented Slime
Of course we love this easy slime recipe because we love slime, but also because it smells amazing!!! It smells just like a pumpkin pie! If you are looking for another awesome fall scented craft, then check out the fall scented playdough, it smells amazing too!
For this Easy Slime Recipe we used pumpkin pie spice, you can grab it on Amazon or at your local grocery store.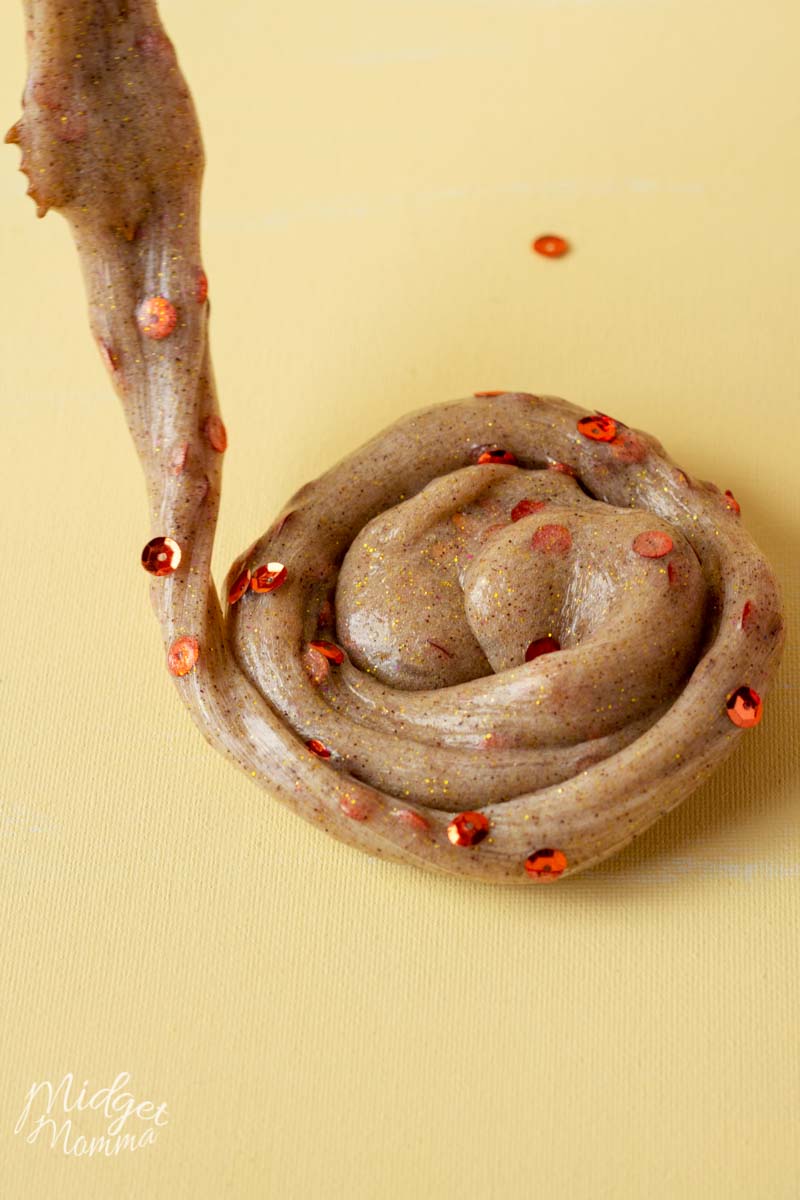 We have been working on testing out making scented slime, to find the best way to scent slime with out ruining the slime consistency. Some things have worked like this easy slime recipe that smells like pumpkin pie by using pumpkin spice. As we keep working on testing more ways to make slime smell amazing we will be sharing them with you, so don't worry!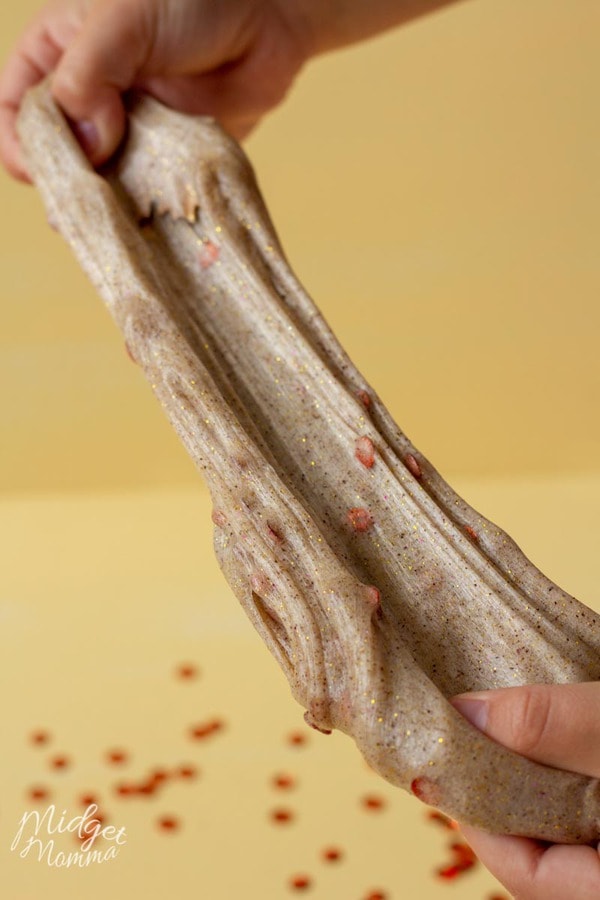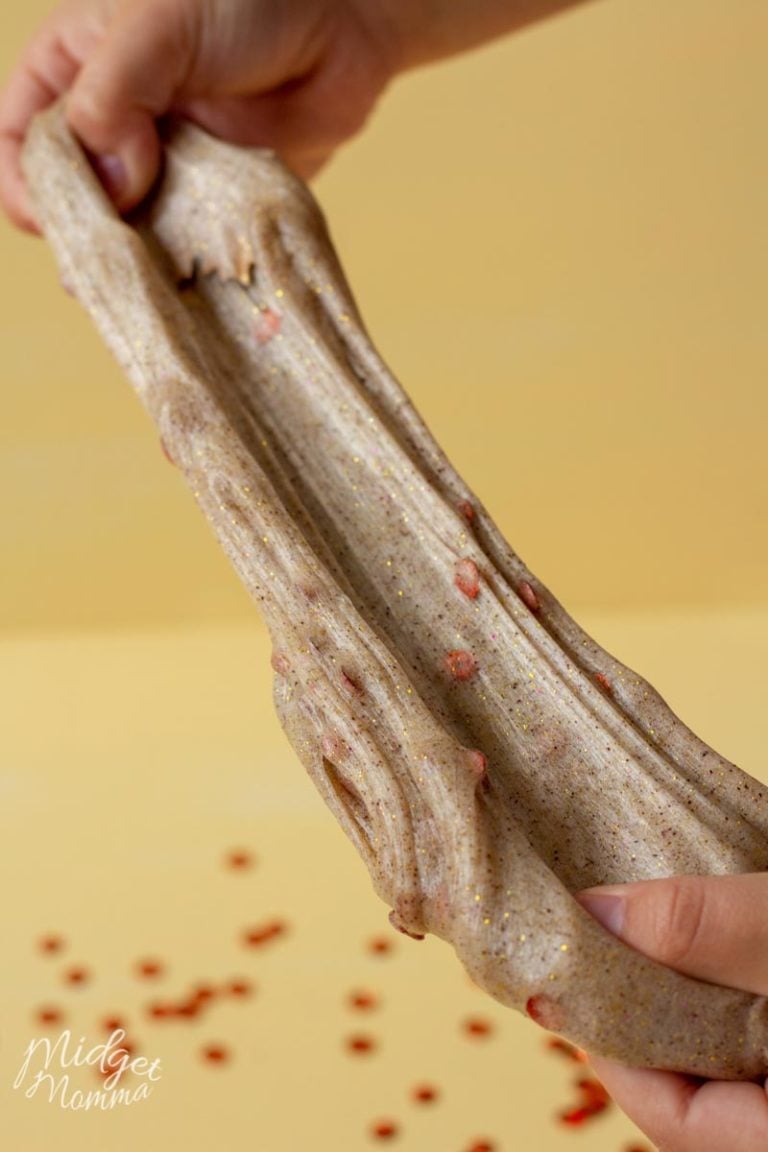 Clear Glue Slime Recipe
This is a clear glue slime recipe, which there are a few tips that we have to make this slime the best slime ever. When you make slime with clear glue you need to add the contact solution in slowly. Adding contact solution in to quickly will make the slime get hard instead of being slime. You may not end up using all of the contact solution when you are making this clear glue slime, and that is ok. You want to stop adding contact solution when you see it being slime, you do not want to keep adding contact solution after it is slime consistency.
How to Store Slime
To store your pumpkin pie slime, store it in an air tight container. If you find your slime hardens up a little after being stored in a container, just place the container in warm water for a few minutes and it will soften up.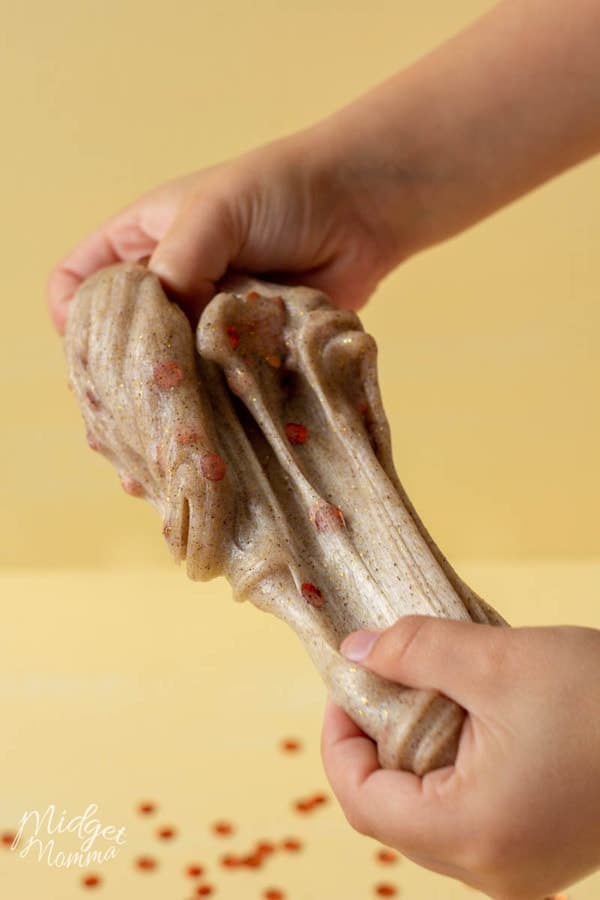 Slime Add ins
For this easy slime recipe we used some really fun and fall themed slime add ins. You can grab Wooden Leaf Decorations or glitter leaves and then you will need orange glitter and orange sequins.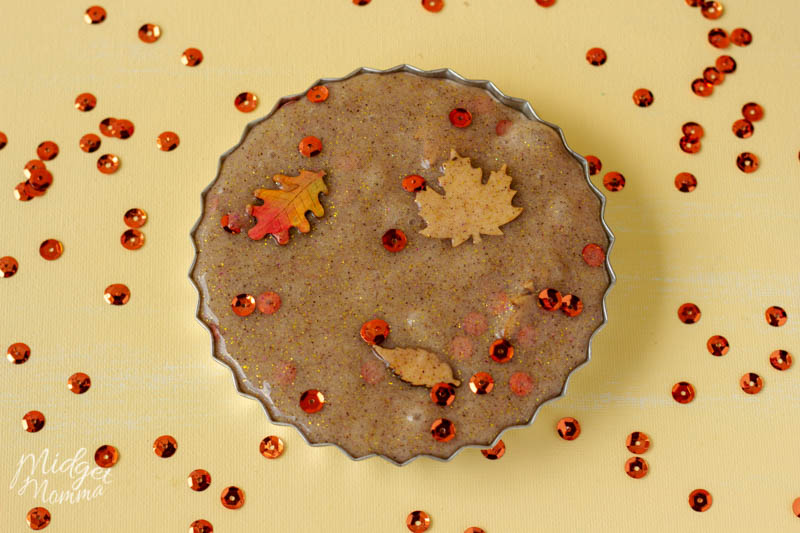 How to make Pumpkin Pie Slime
Pumpkin Pie Slime Ingredients
4 fl oz Elmer's clear glue
1/2 tablespoon of Baking Soda
1/2 teaspoon Pumpkin Pie Spice
1/2 tablespoon of Contact Solution
Orange glitter and orange seqins
Wooden Leaf Decorations or glitter leaves
Pumpkin Pie Slime Directions
In a medium mixing bowl stir together the glue, baking soda and pumpkin pie spice with a rubber spatula.
Stir in half of the contact solution and see if it is stiff enough if not add the remainder of the solution.
Take the slime out and begin kneading with both of your hands.
Mix in some orange sequence and leaves.
Store in an airtight container when done playing.
More Slime fun to try out! 
How to make fluffy slime without borax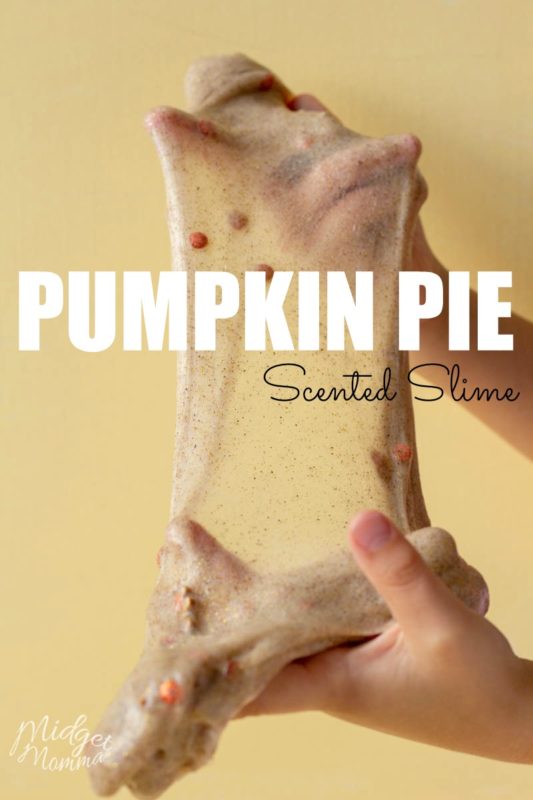 Join the newsletter
Subscribe to get our latest content by email.
This post may contain affiliate links. Please read my disclosure policy here