These cute DIY Leaf Handprint Hand towels  are a cute way to dress up your kitchen for the fall season. They also make a great gift for loved ones. It was a special but simple gift that my kids were able to give their Nana that shows they were thinking of her. All you need is a few items for a craft store and basic tea towels and you have this great way to save how small your child's handprint was at this time. You can pin this craft here on pinterest.
I recommend having a container of baby wipes at the table you were working out so you're able to wipe off the paint from their little hands before they can get it all over your walls on the way to the bathroom to wash their hands. Now I started out painting my kid's hands with the yellow paint then I moved to the orange paint and finished off with the red paint. I didn't bother washing their hands in between the colors because it gave some great texture to the flat colors. Try to use a towel that doesn't have a texture to it so the paint sticks on well.
Get the Orange and White towels here and if you are looking for a solid orange hand towels, grab them here.
If you love handprint crafts make sure you also check out these ones too: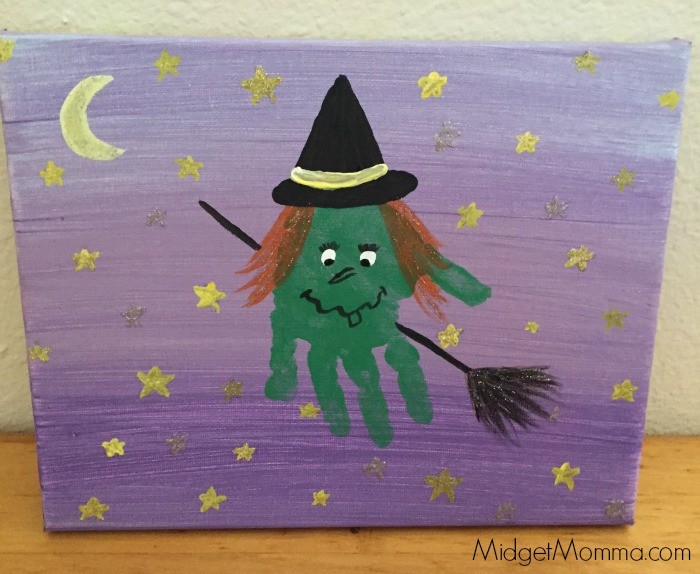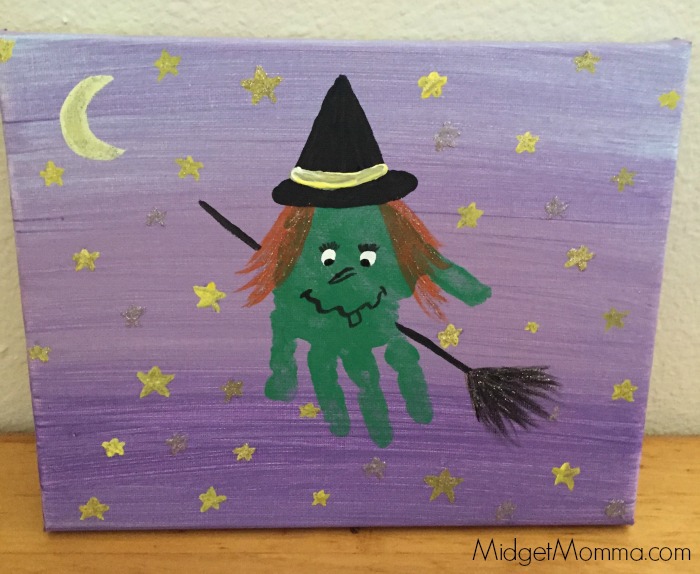 Halloween Witch Kids Hand Print Art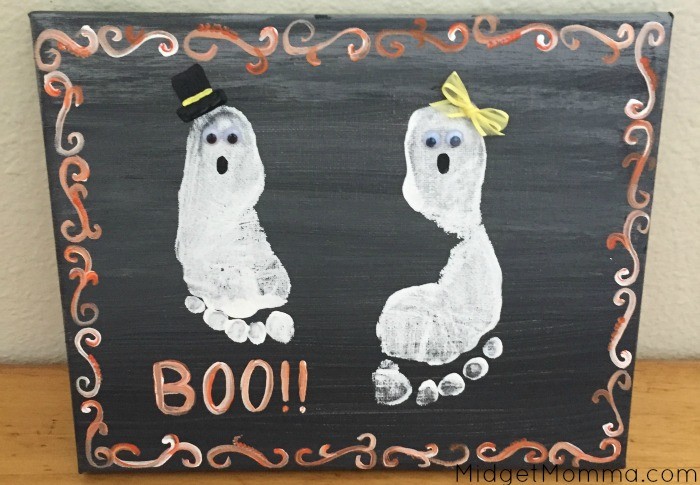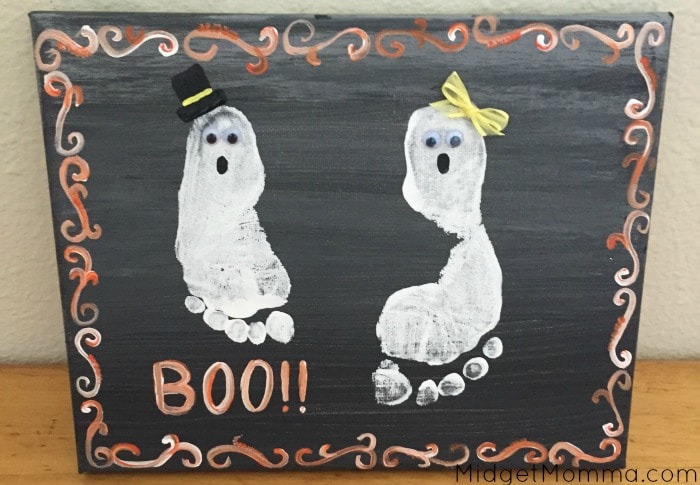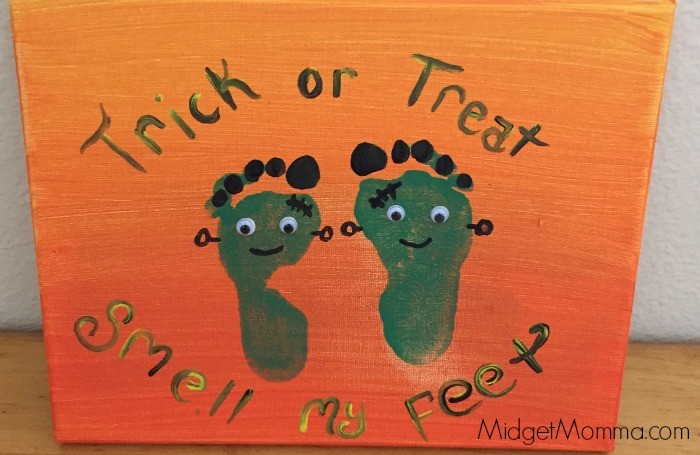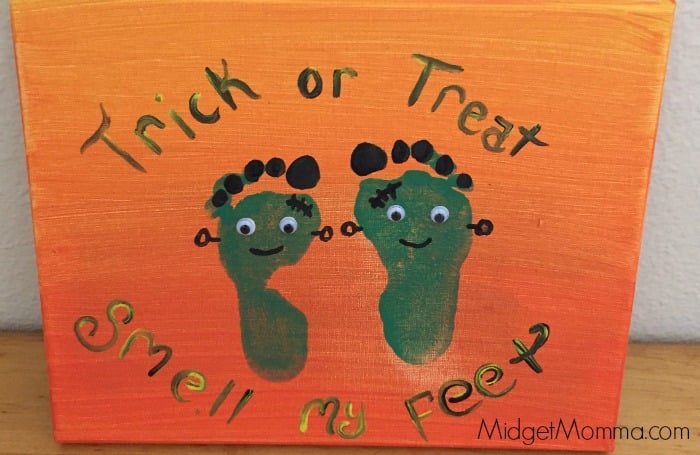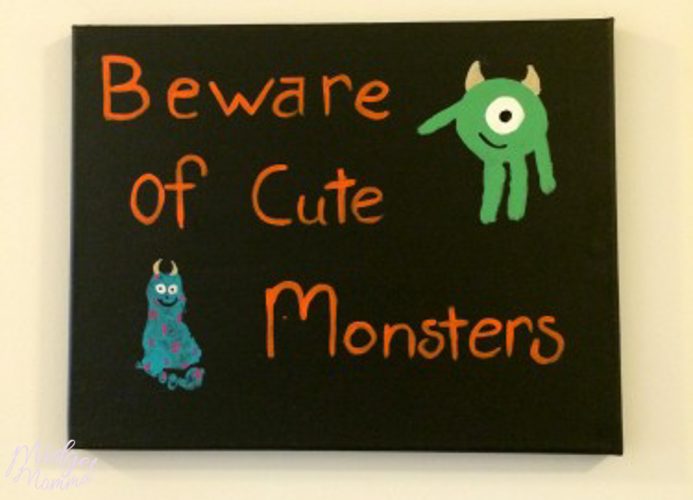 DIY Cute Monster Canvas with Monster Inc! (Using Kids Hand & Foot Prints)
We also love making Potato Jack O Lantern Stamps during the fall and having the kids make really fun art work 🙂
DIY Leaf Handprint Hand towels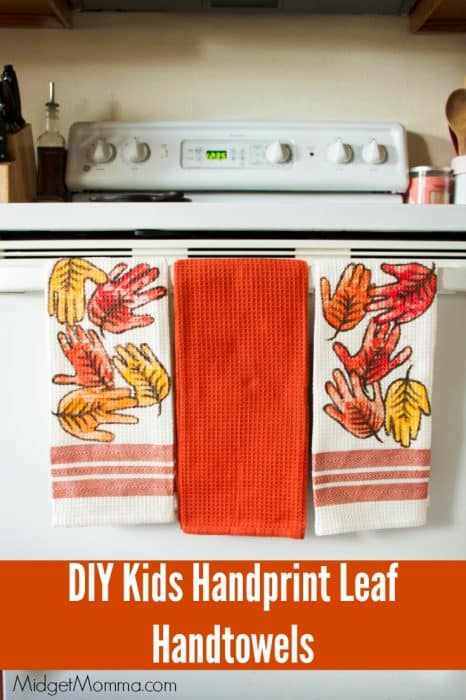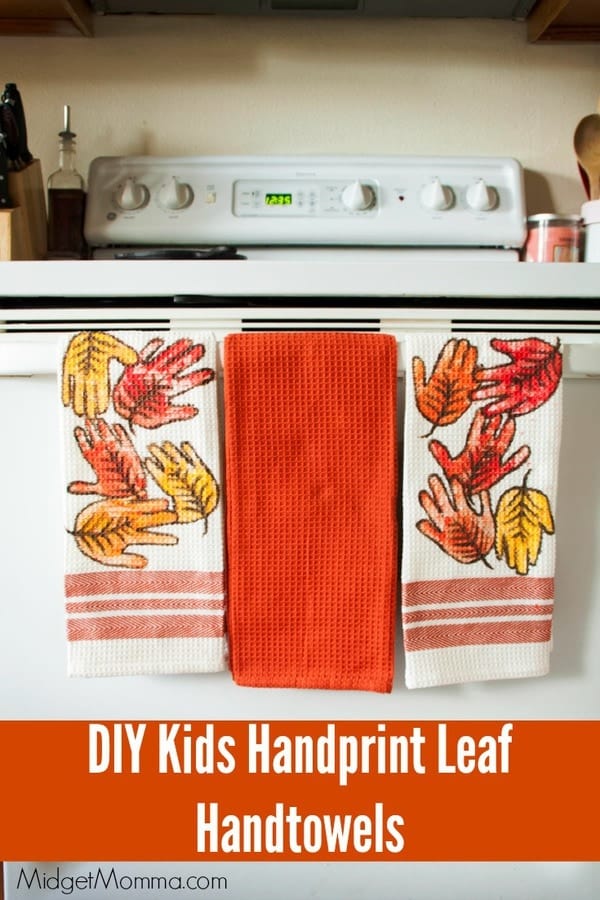 Pin the Leaf Handprint Hand towels here
DIY Leaf Handprint Hand towels Supplies
Two white or cream teatowels
Red, yellow, orange and dark brown fabric paint – This here is a great NonToxic Fabric paint 
Paper plate
Foam paint brush – You can grab a 25 pack for around $9 here
DIY Leaf Handprint Hand towels Directions
Pour a quart size blob of each paint onto your paper plate.
With your foam brush  paint your child's hand with either the red, yellow or orange paint. Press their hand onto the tea towel. Choose different colors to paint their hand and press it into the towel at different angles. Repeat this until both towels are covered in multi-colored hand prints.
Take the thin paint brush and outline all the hand prints with the brown paint. To make the leaves veins you will paint a thin line down the palm of the hand print. Off of that line, you will need to make smaller lines going off the side on an angle.
Allow the paint to completely dry before use.
Follow the directions on your fabric paint when washing your towels.
This post may contain affiliate links. Please read my disclosure policy here